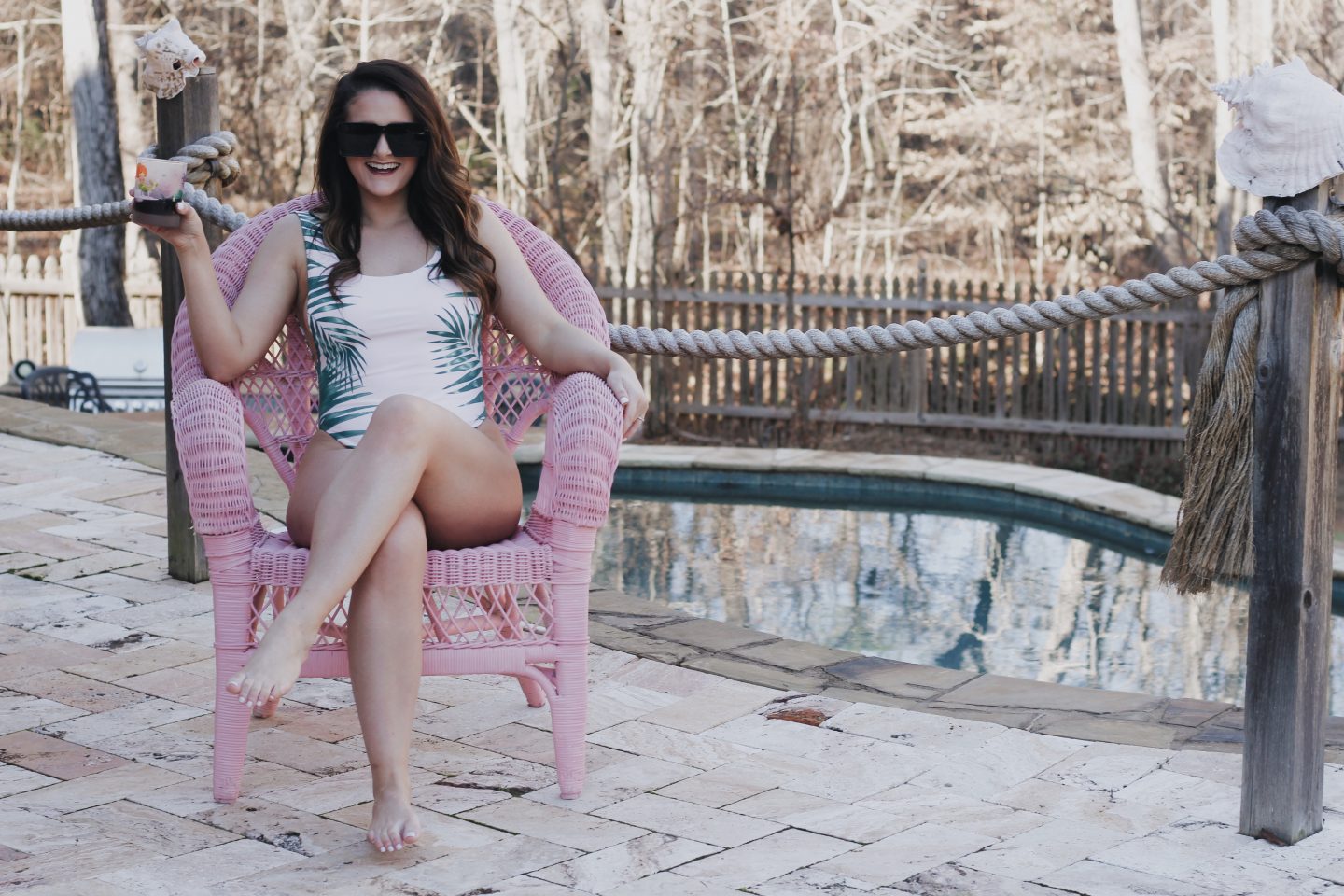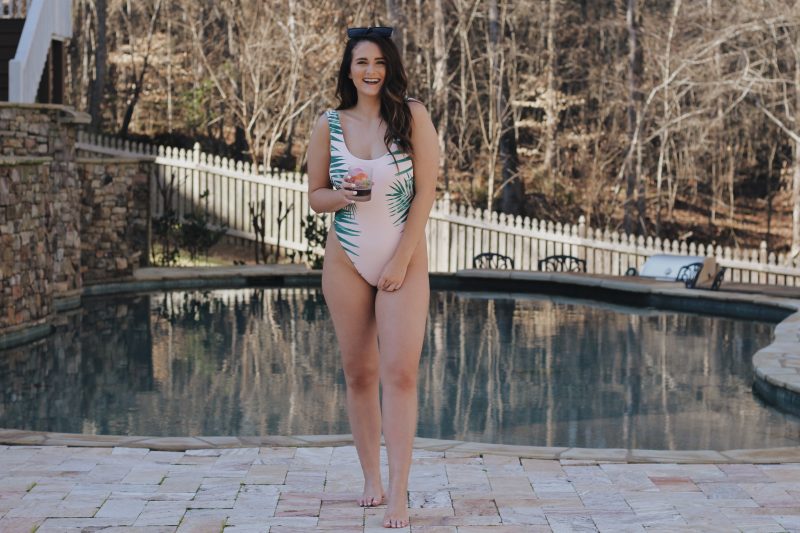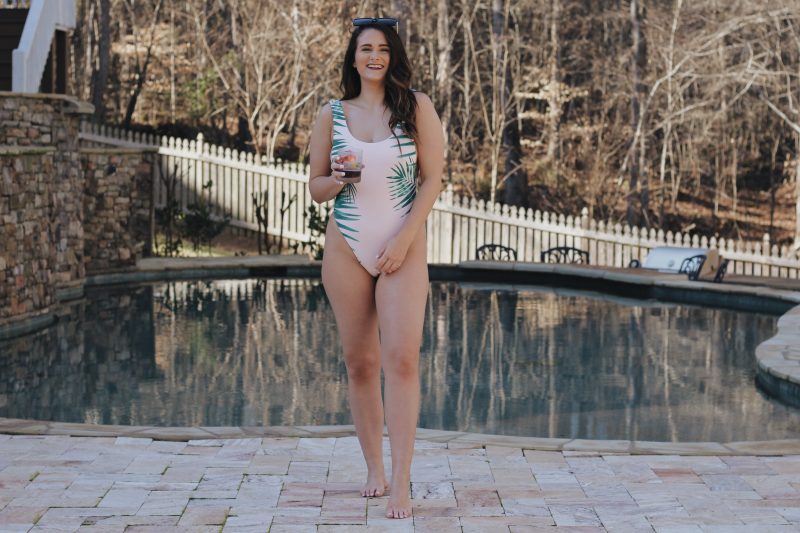 Hello, babes! It's that time of the year again – swimsuit season. I asked you guys on Instagram if you wanted to see a swimsuit roundup along with pictures of how they fit and such, so here you are! But before we dive into the swimsuits, I want to talk about something. I normally don't dig deep into personal issues or struggles, but I figured this was a chance to be real and honest with you all, so let's do it. These photos were taken for fun with my best friend last weekend for the sake of this post. When I started to go through them I started to think to myself, "oh gosh, I don't look skinny enough in these; I can't post them." Then I got to thinking… who cares?! A few years ago, I was going through a really really rough time in my life, one that I never thought I would get through, but I did. During this time, I went from a size 6/8 to a 0/2 in about a month, and not in a healthy way. People kept saying 'omg you look so tiny girl, good work!' but little did they know that I was so unhappy inside. I wasn't eating, I was miserable and I surely wasn't going about losing weight the right way. Ever since recovering from my struggle with an eating disorder, I've become more comfortable in my own skin. Sure, there are definitely times when I'm like 'OK girl, get yourself in the gym and get to work!' Not because I'm not skinny enough, or pretty enough, but because I know I need to for my health in the long run. So before we get into the photos and swimsuits, I want to remind you all of something – YOU ARE LOVED. YOU ARE BEAUTIFUL. YOU ARE PERFECT JUST THE WAY YOU ARE. So many people, media outlets, etc. put out a stigma that makes us all think that we have to be super skinny to be comfortable in our own skin and viewed as 'pretty,' but that's wrong. All of these photos are completely untouched and real (aside from the presets I put on them to all be the same color scheme/aesthetic lol) in the sense of photoshopping myself to look smaller than I am. I'm not going to smooth out my 'fat rolls' or my cellulite, I'm not going to photoshop my waist to be smaller or my thighs to be thinner – this is me. I encourage you all to take a minute to look in the mirror and admire your inner and outer beauty. Forget what the media is telling you is 'perfect' and just love yourself. If you're happy and healthy, then you have more wealth than most people in this world. You are so blessed, and so am I. So, let's start loving ourselves more and stop giving ourselves such a hard time. No matter the size, you are beautiful. Don't forget it.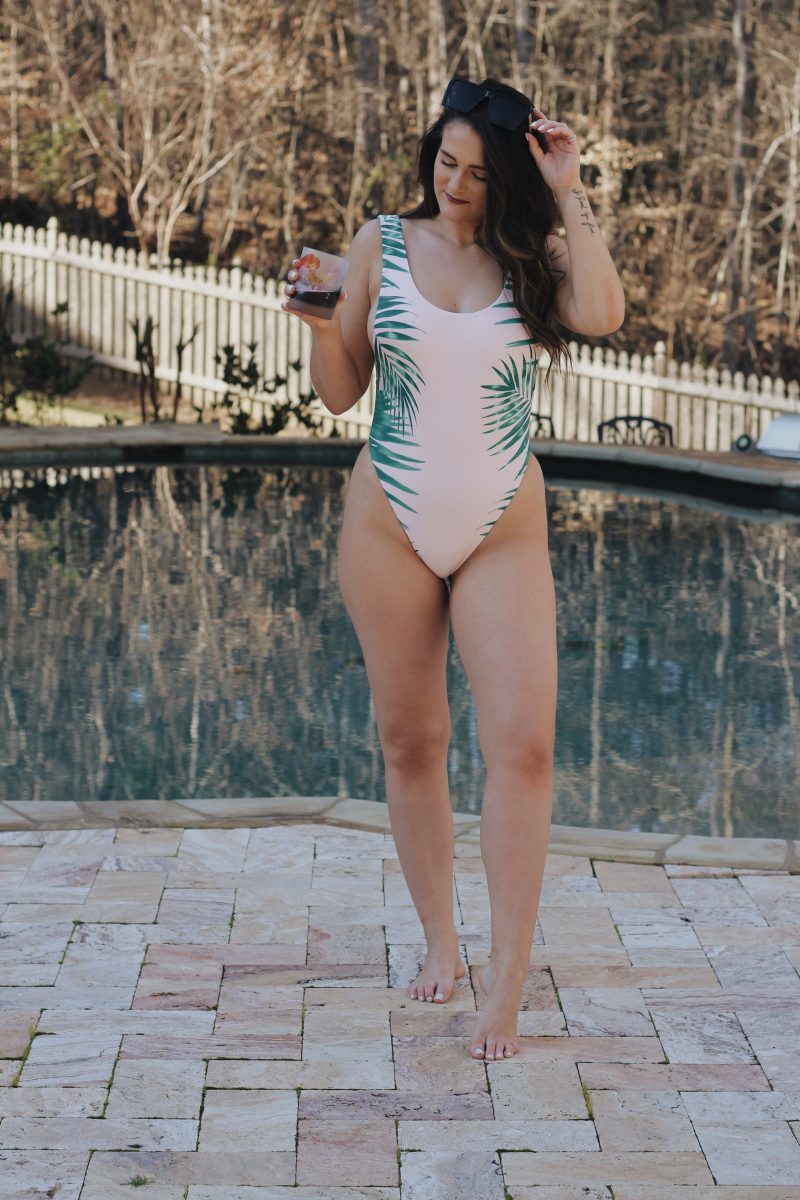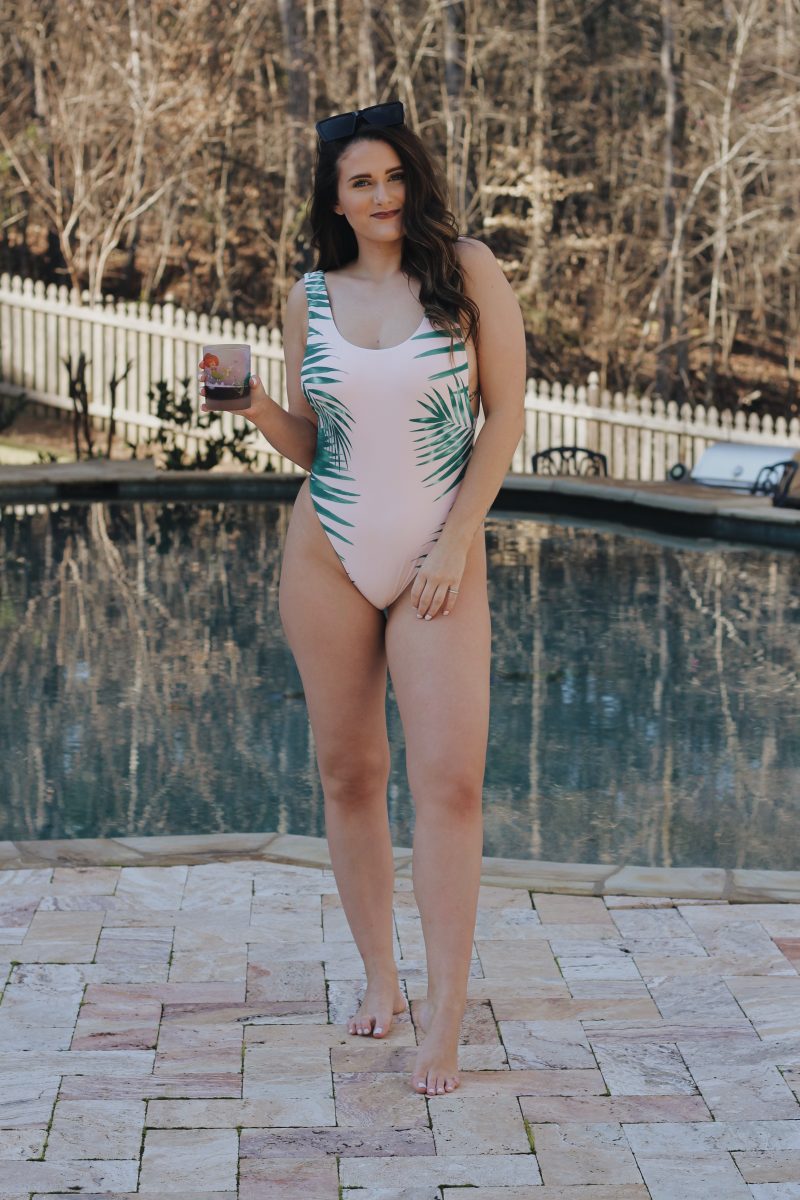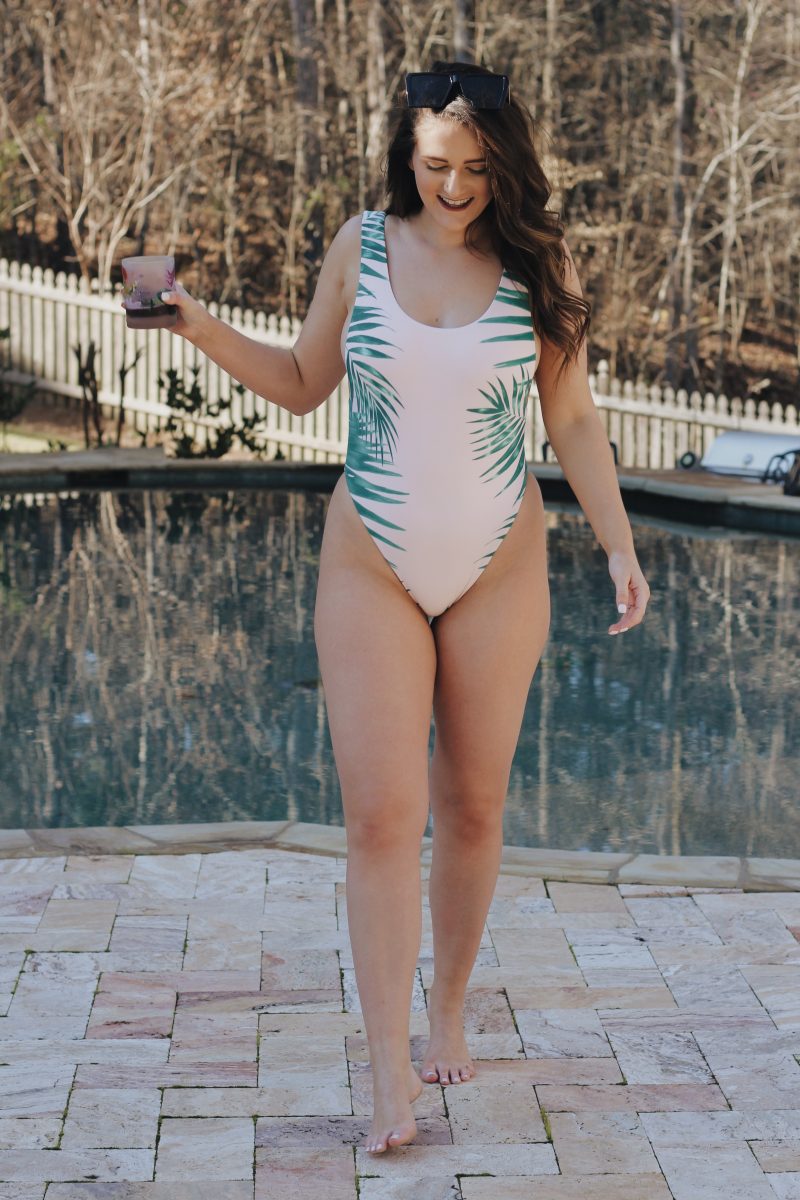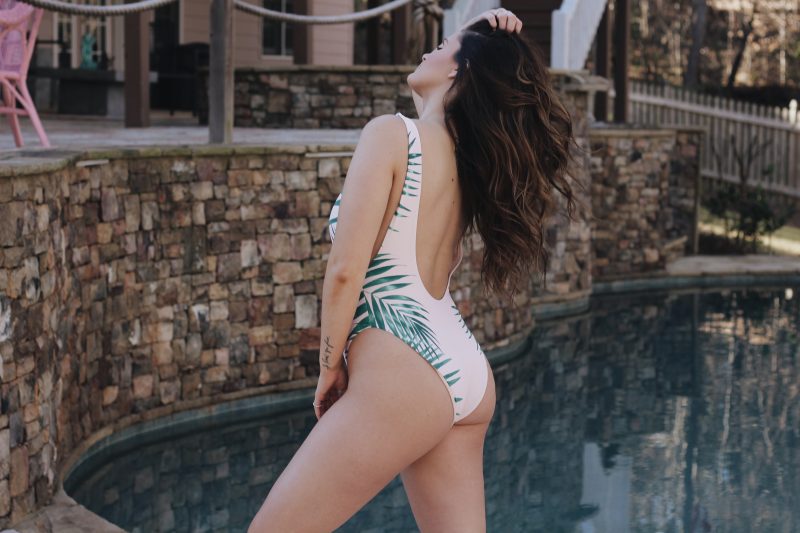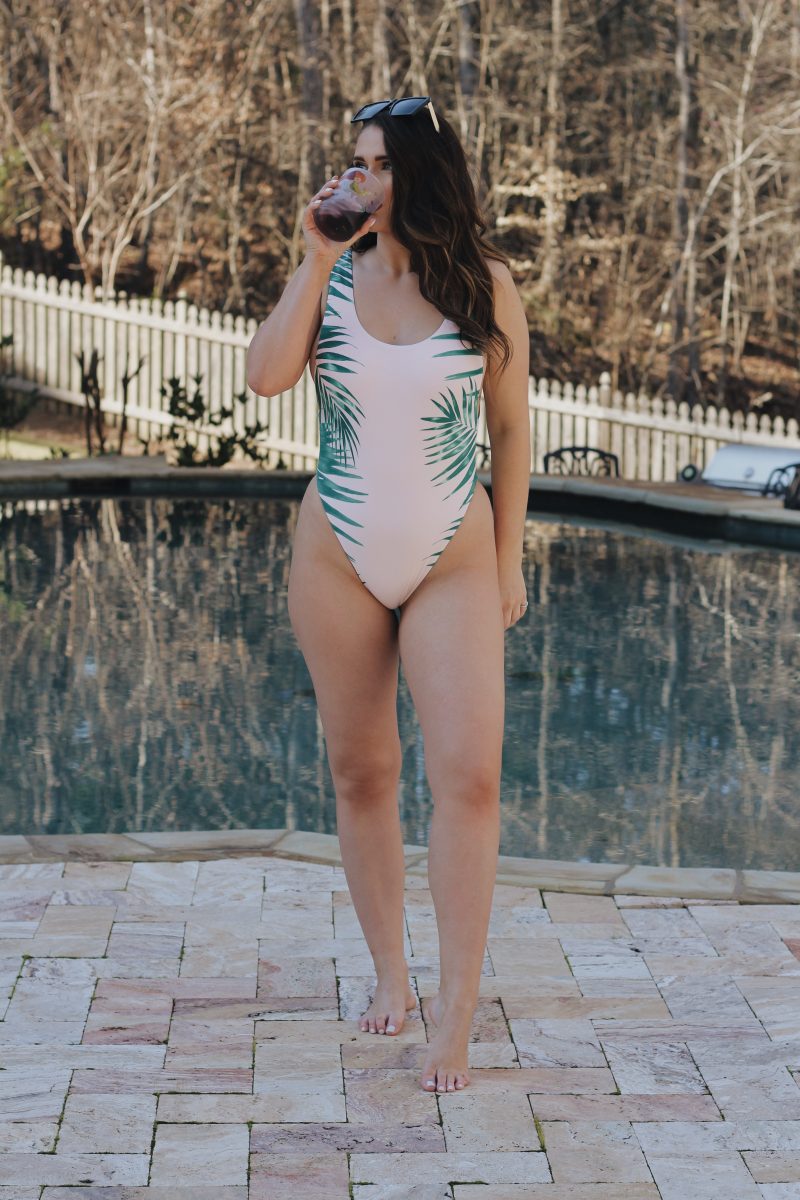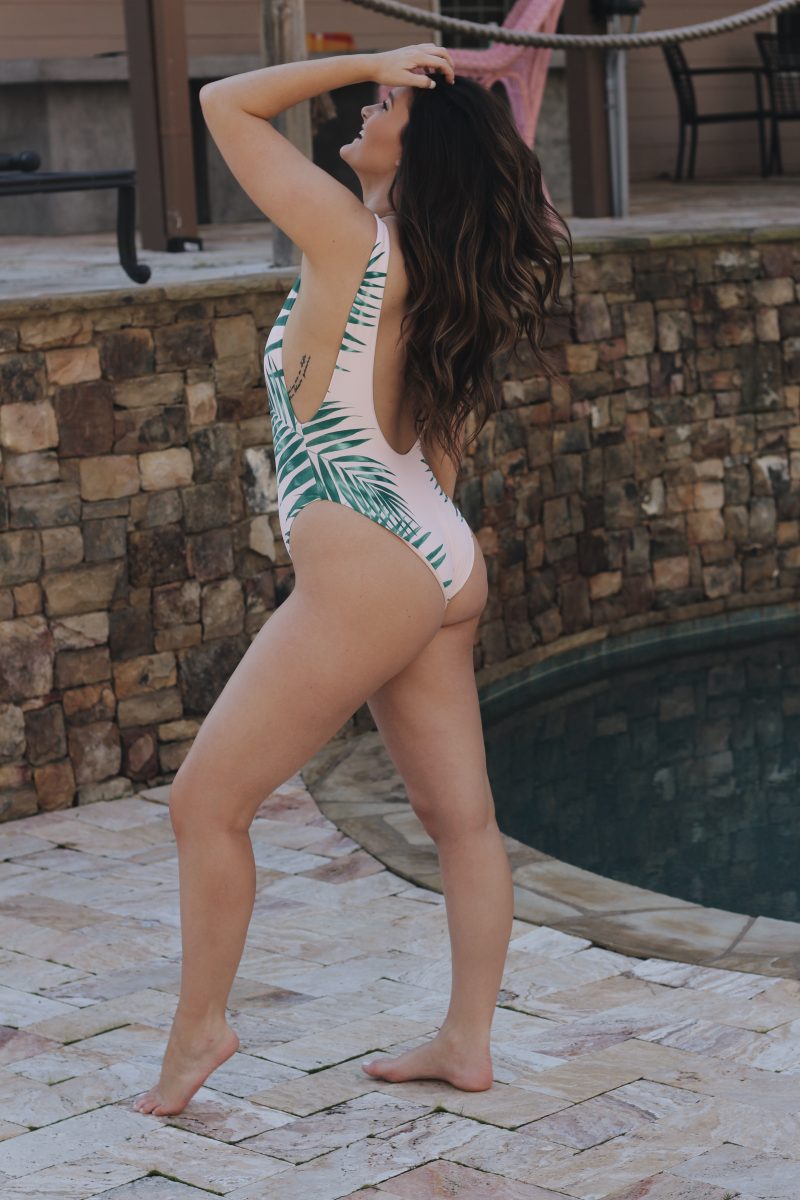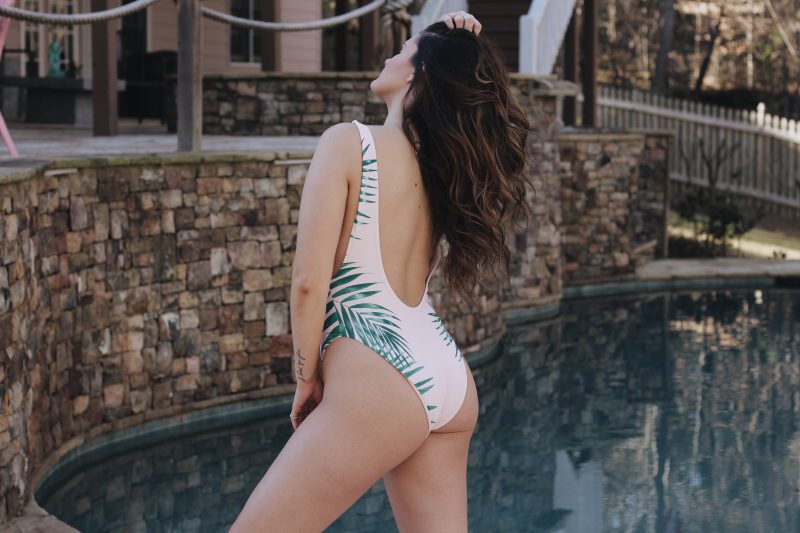 I ordered a size medium here from American Eagle and it fits perfectly! There is some bunching in-between the legs sometimes, but not too much that I don't want to wear the suit! Beautiful print, flattering and sexy fit, plus it's affordable and great quality!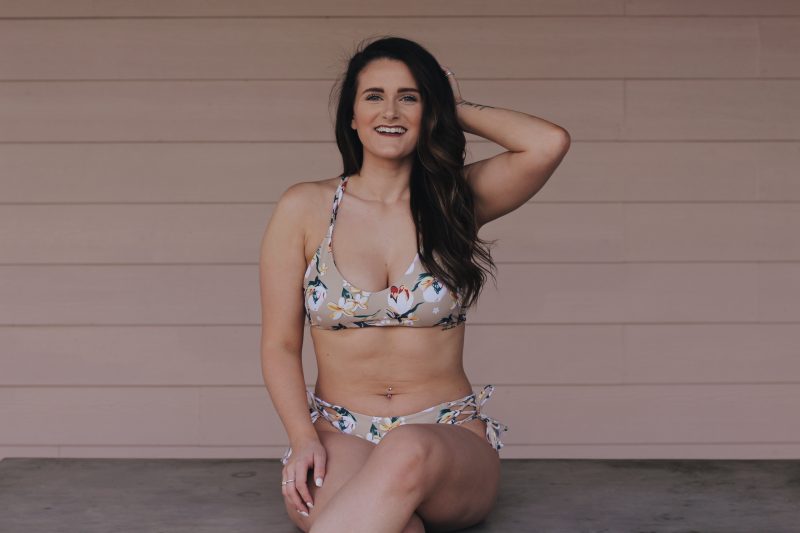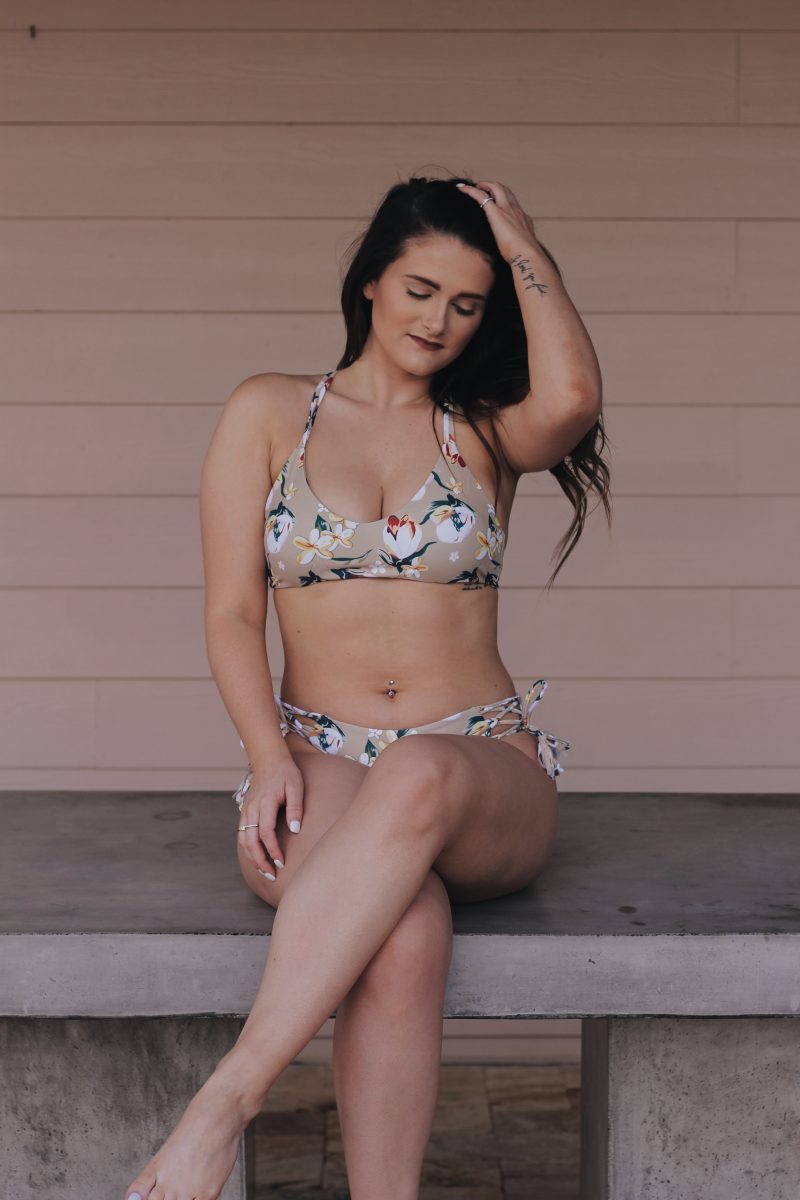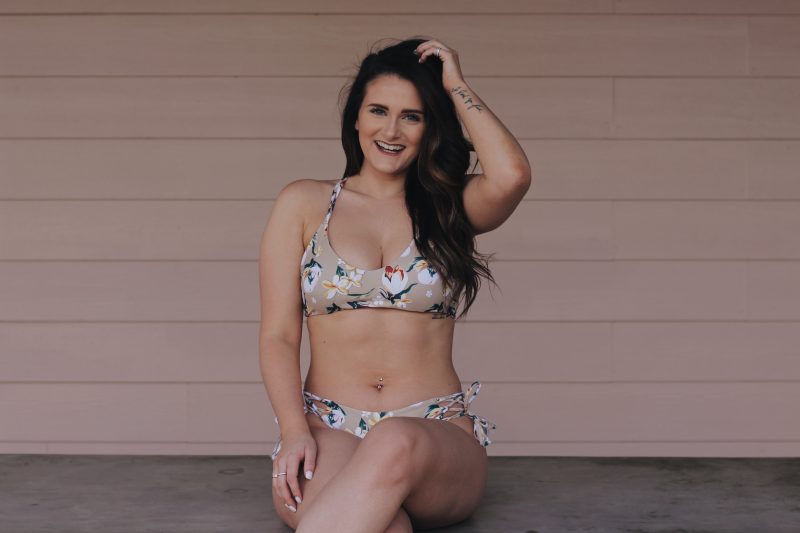 This suit is from SheIn and I also ordered a medium! It fit perfectly as well and the top and bottom are adjustable, so it's a great suit to have. Plus, it's under $20 for the set. I love the pattern, the back (oops.. forgot to get a pic) and the ties on the bottom. It's a little cheeky but not too bad! When ordering suits from SheIn, just read the customer reviews and look at their photos!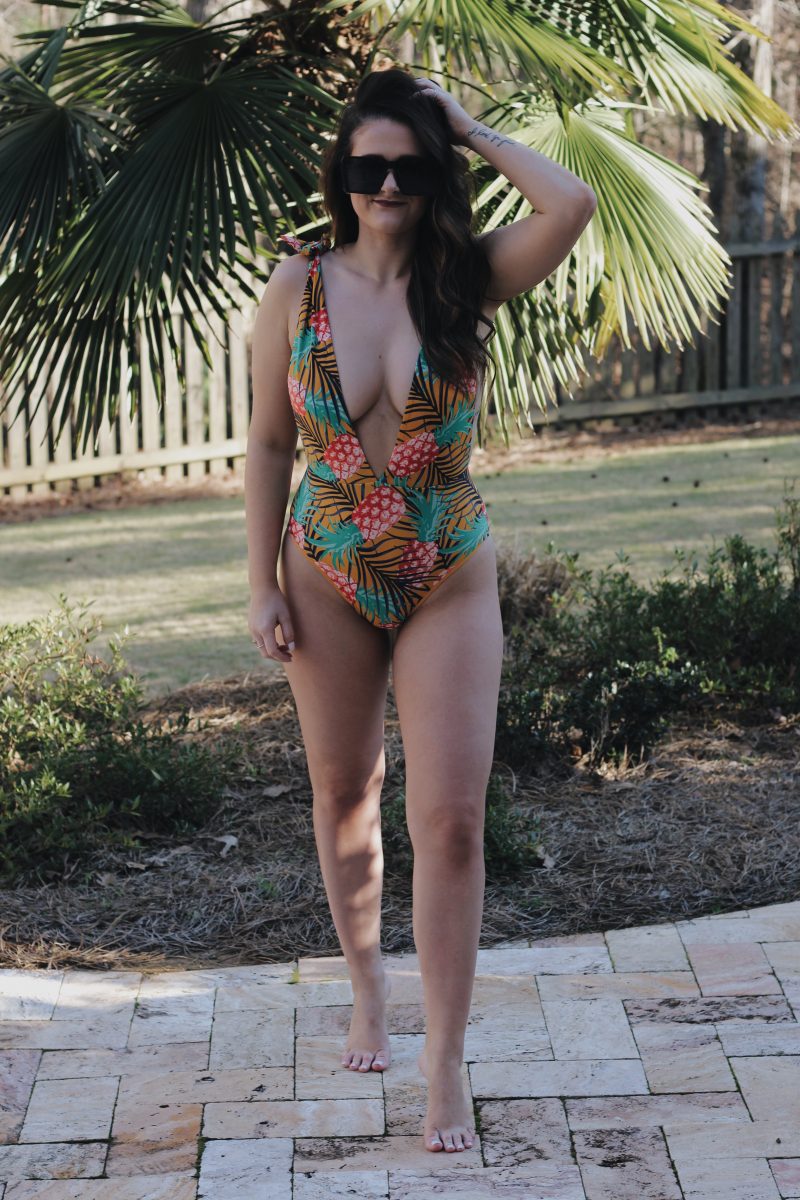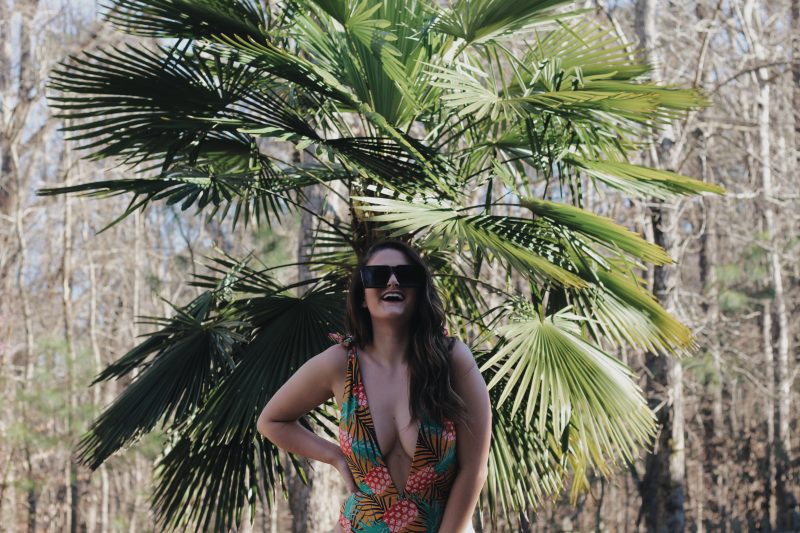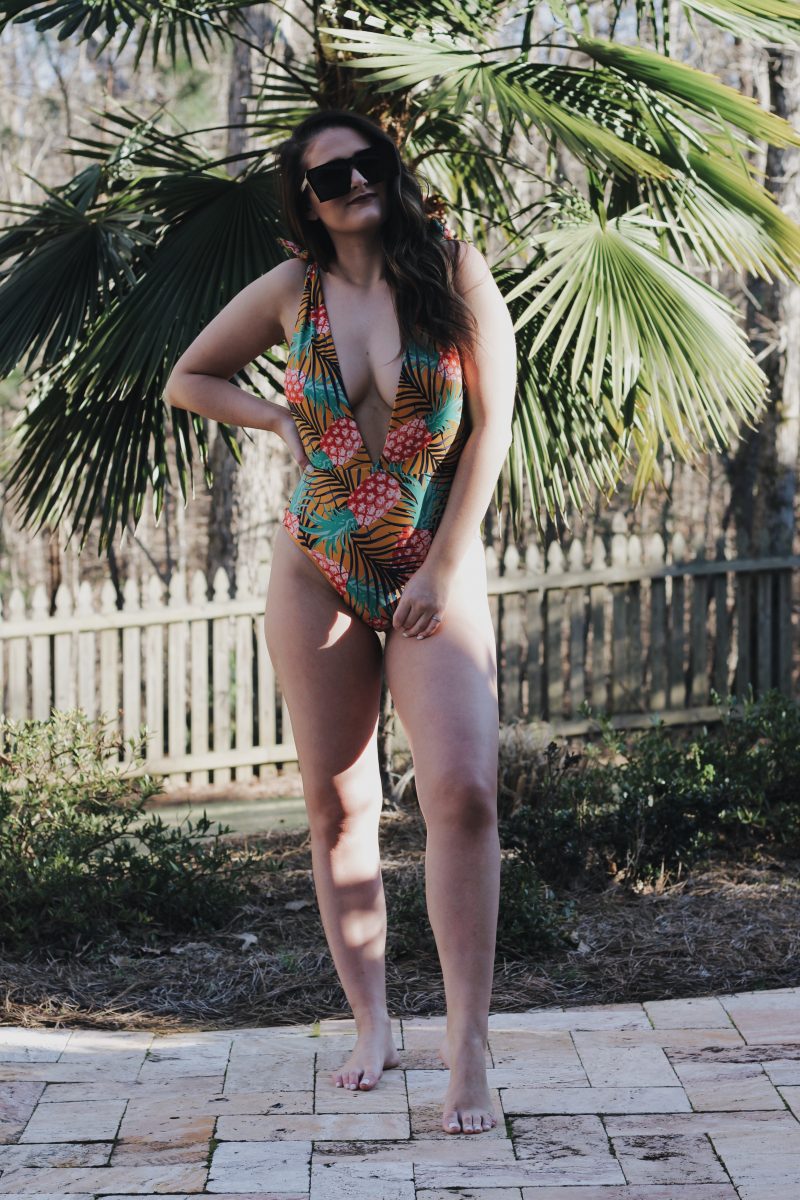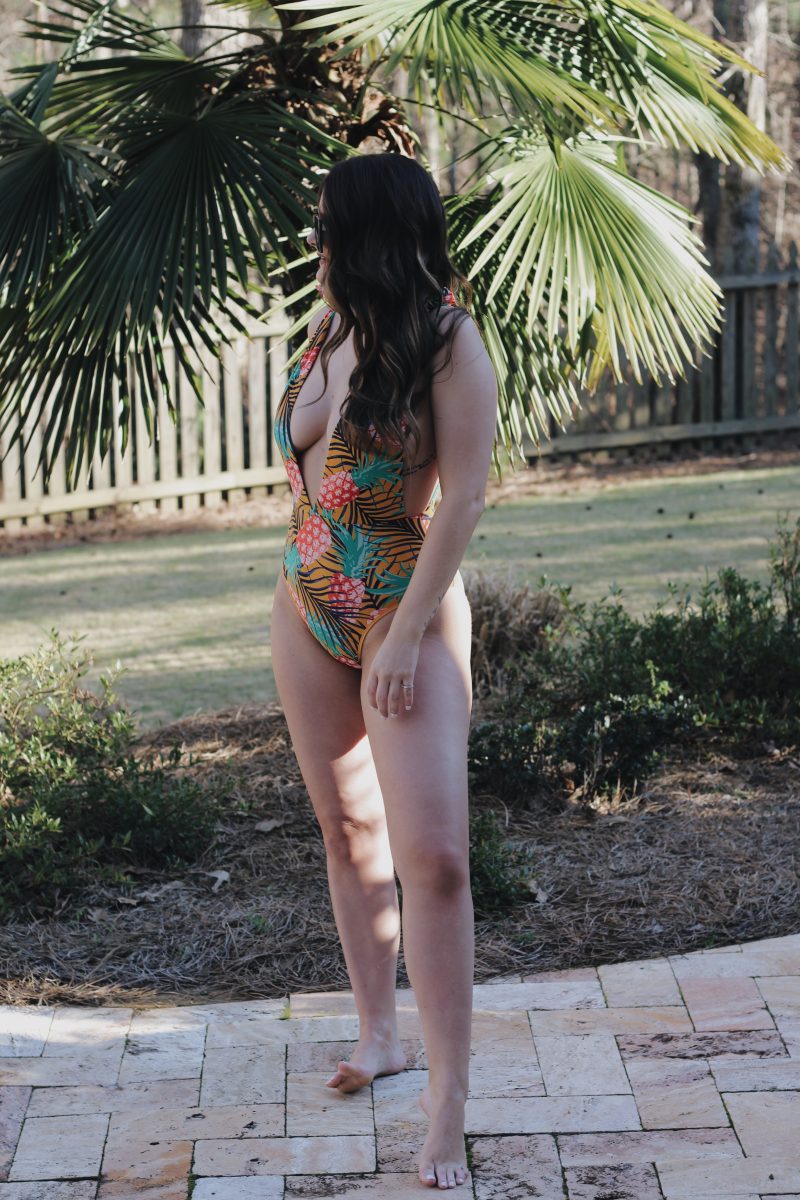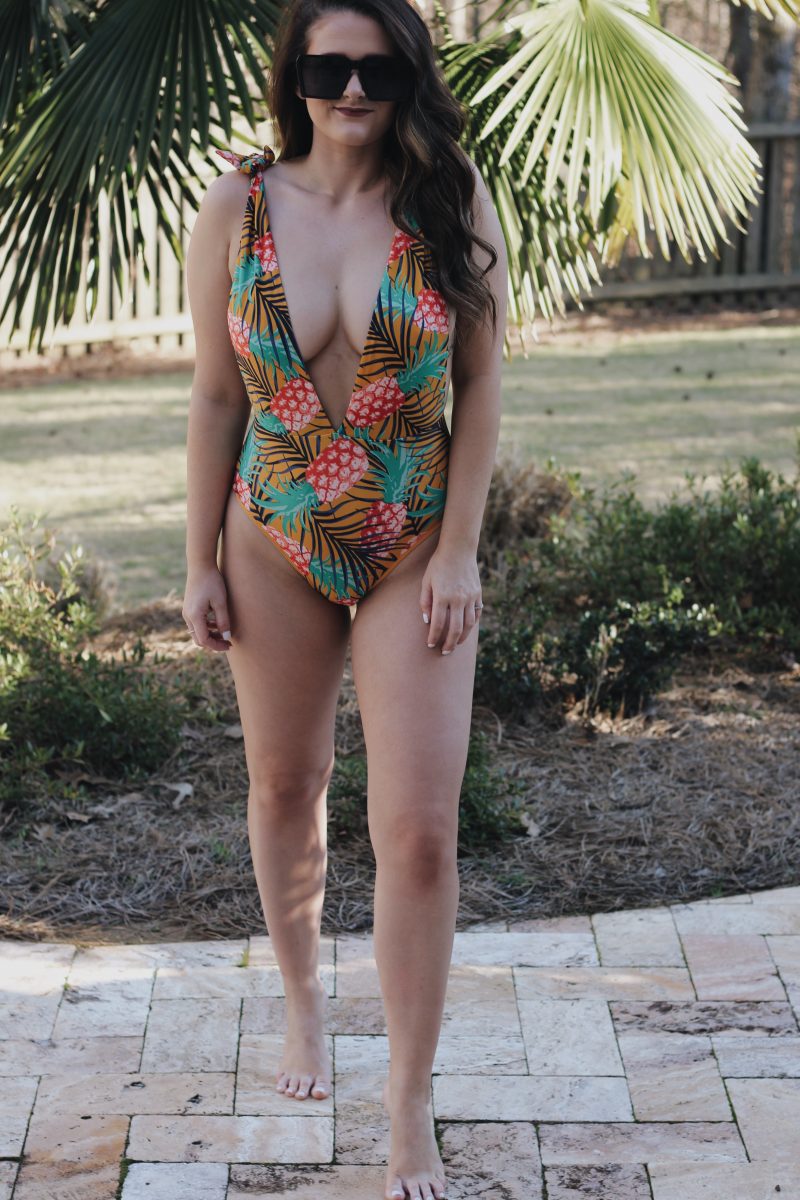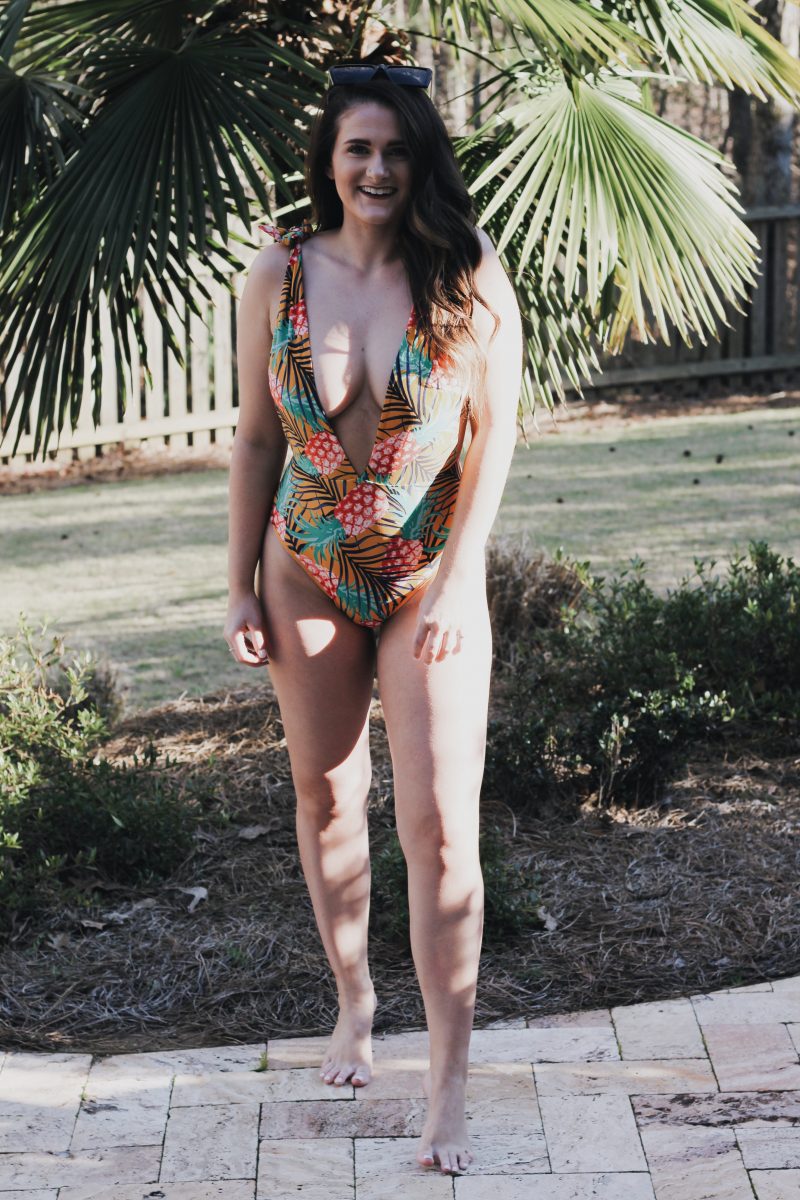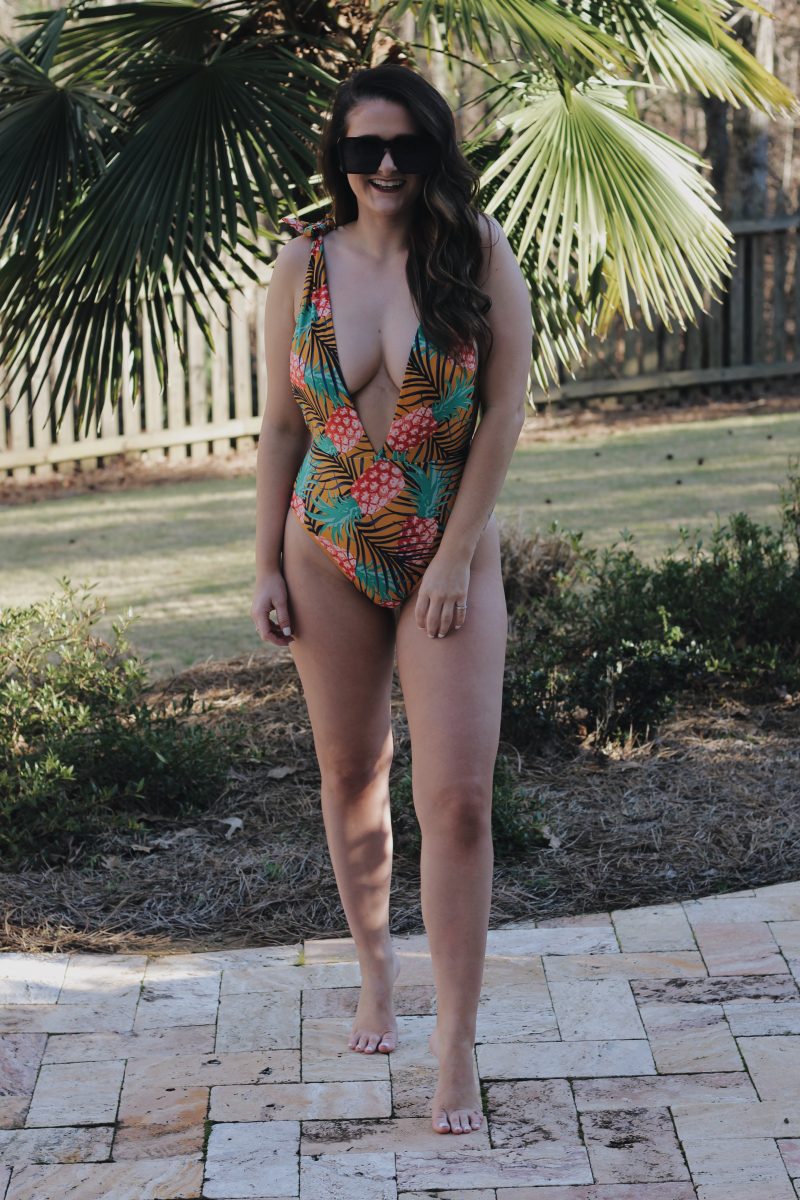 This one is also from American Eagle and a medium. The back isn't marked, so I learned that the hard way. This suit fits perfectly, I just needed to tie the straps tighter so nothing fell out! I love the cut, quality and print!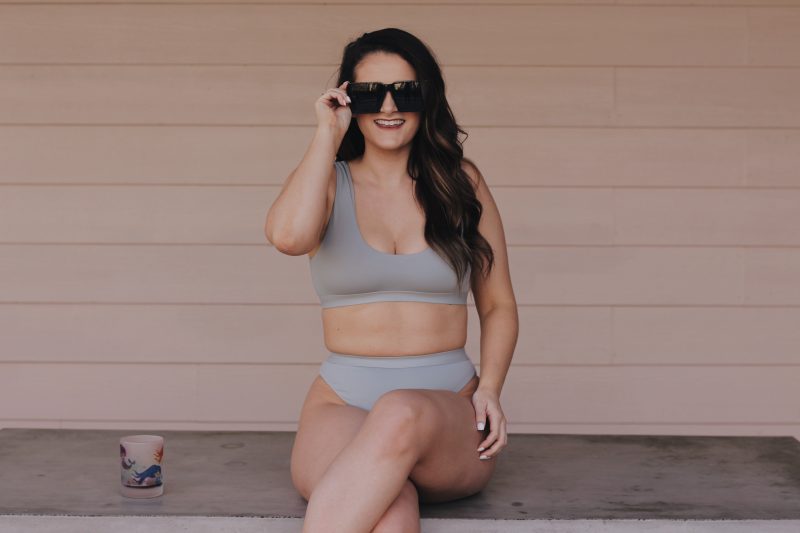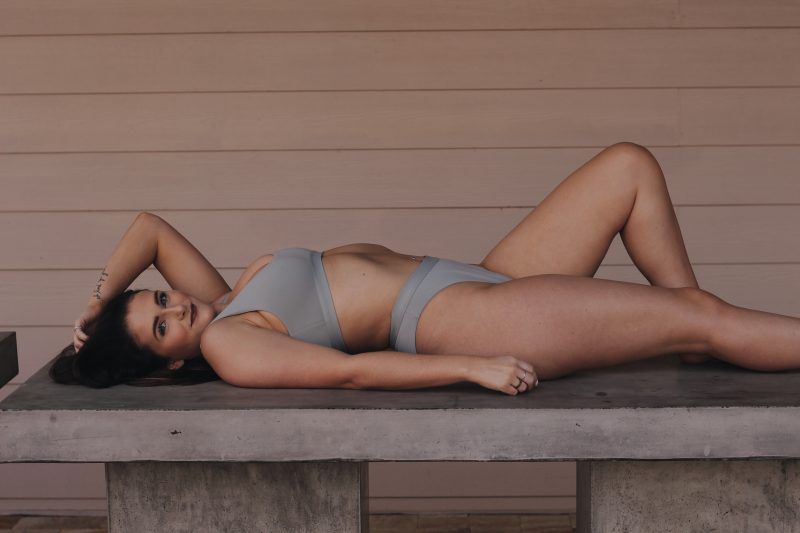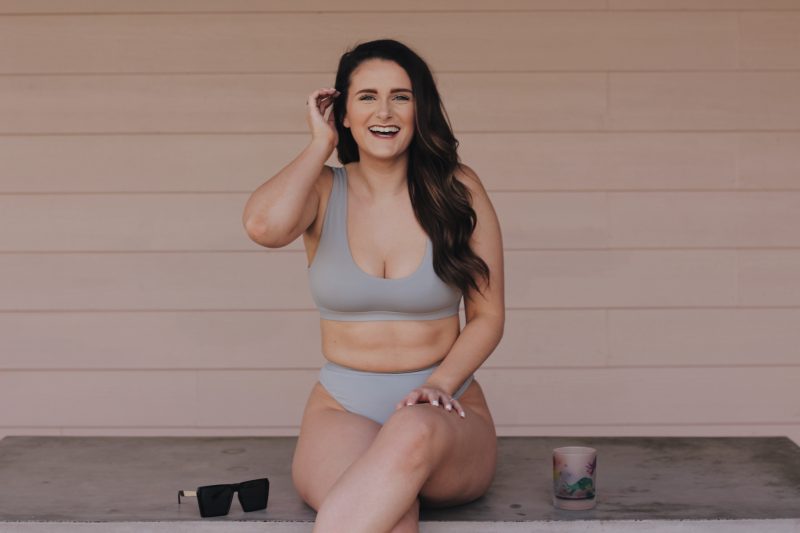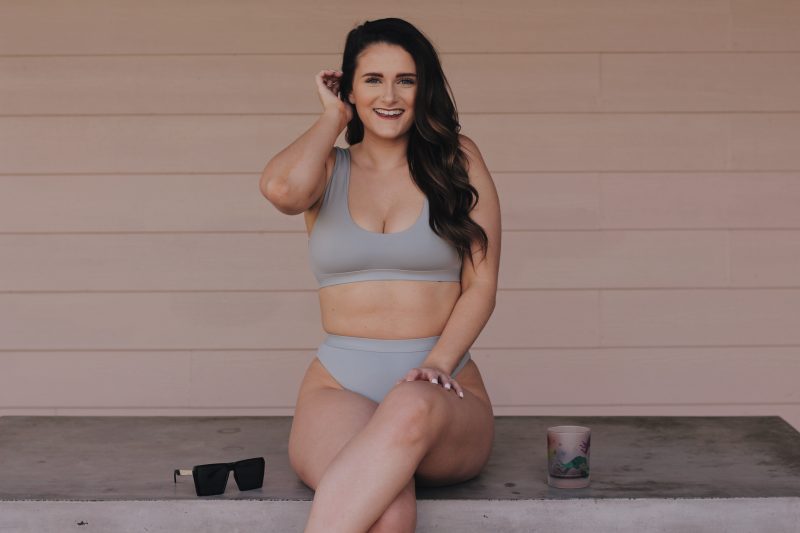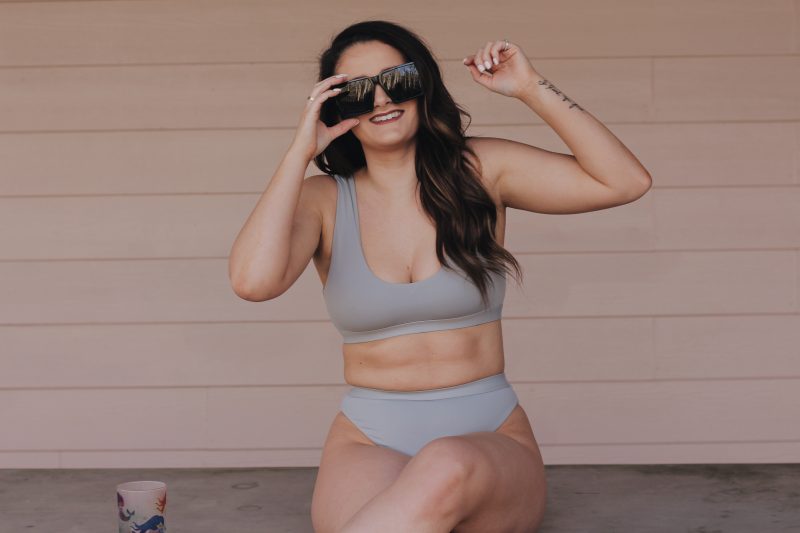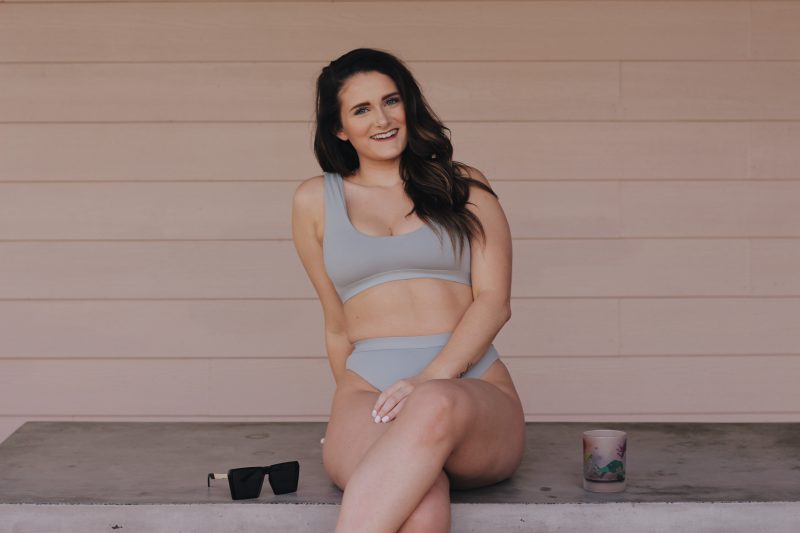 This suit is sold out I believe, but JRazz Collection just released their new collection! They have awesome swimwear for a great price! Use code 'CARLY15' for a discount! Since this one is sold out (or very limited) I included some similar ones from ASOS! I'm wearing a medium here and it's perfect!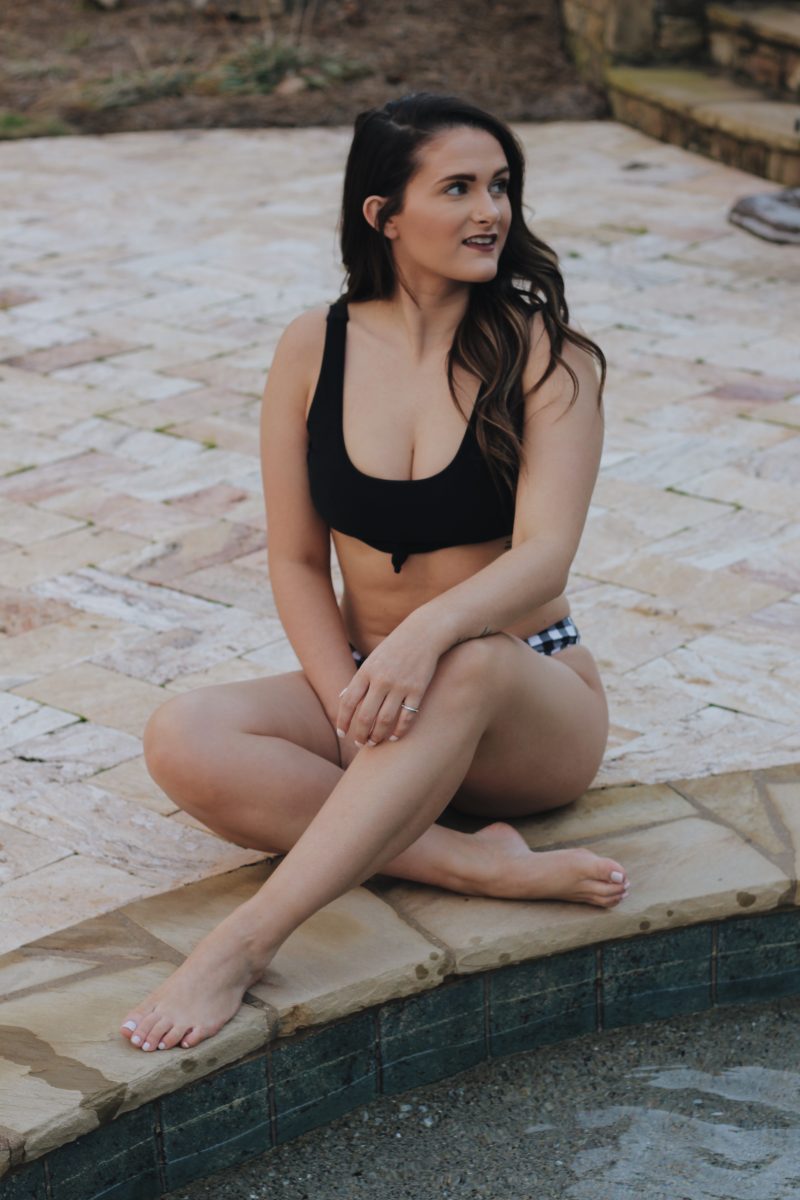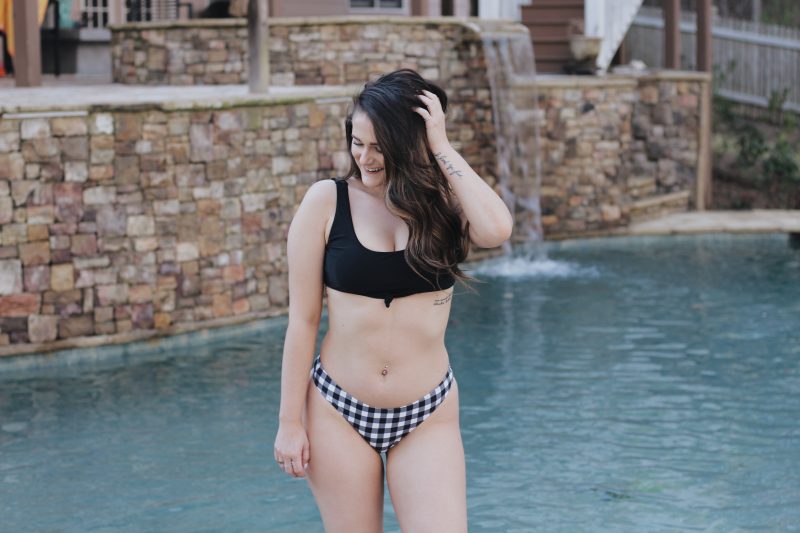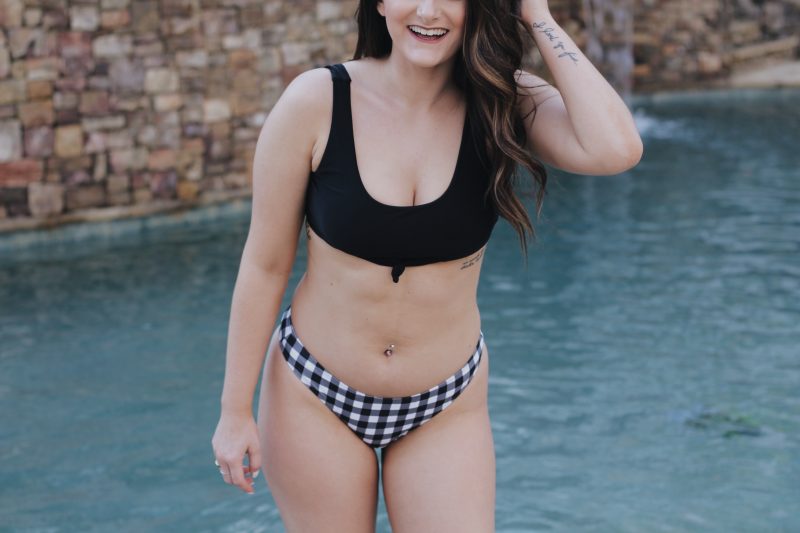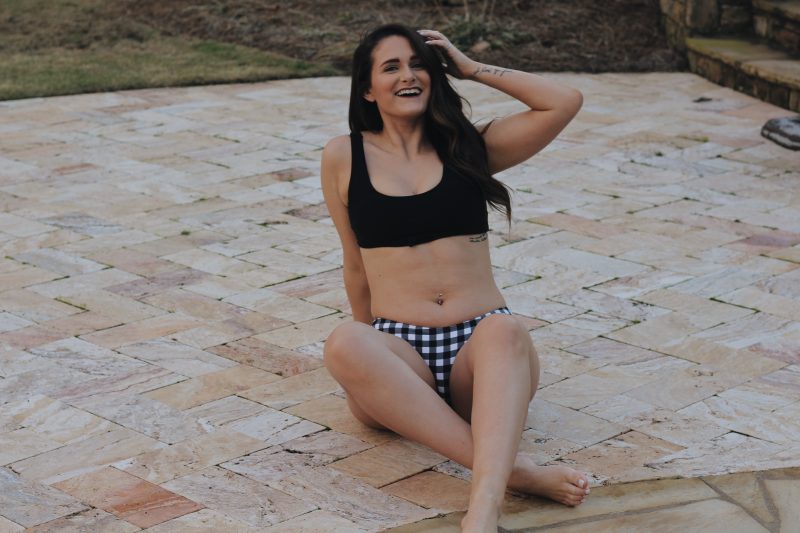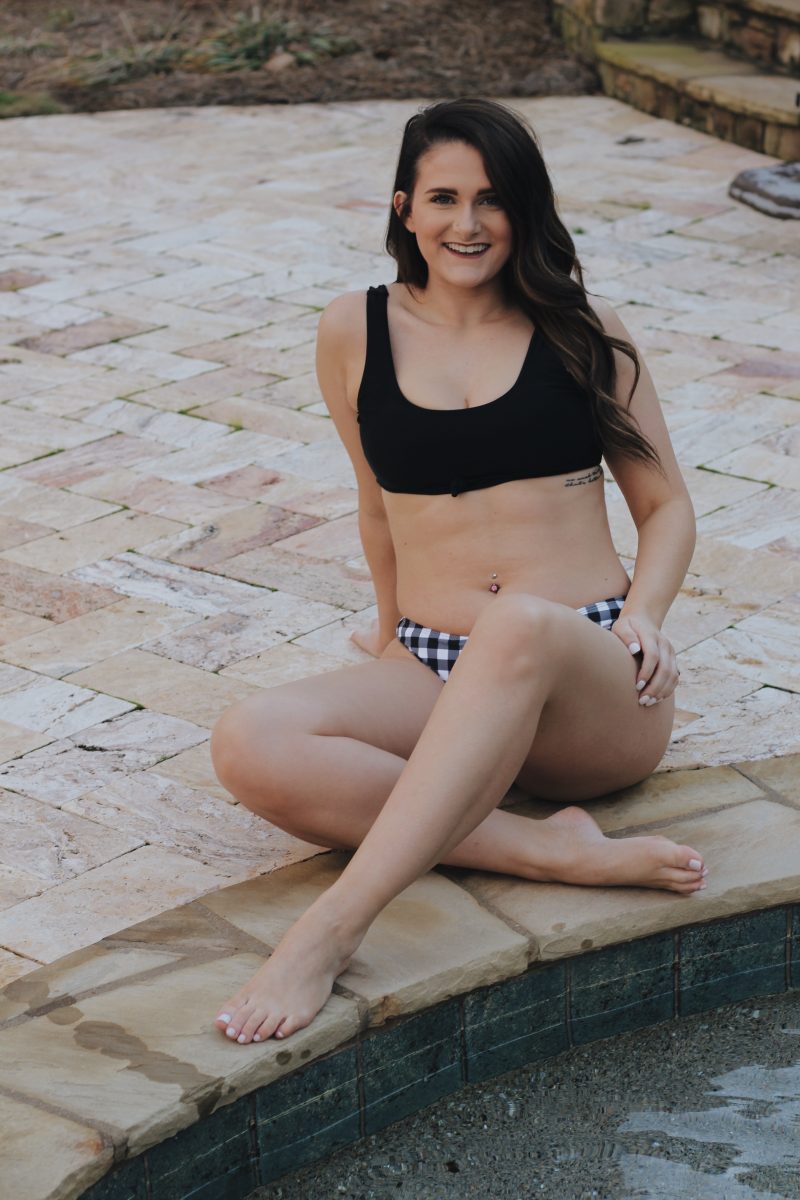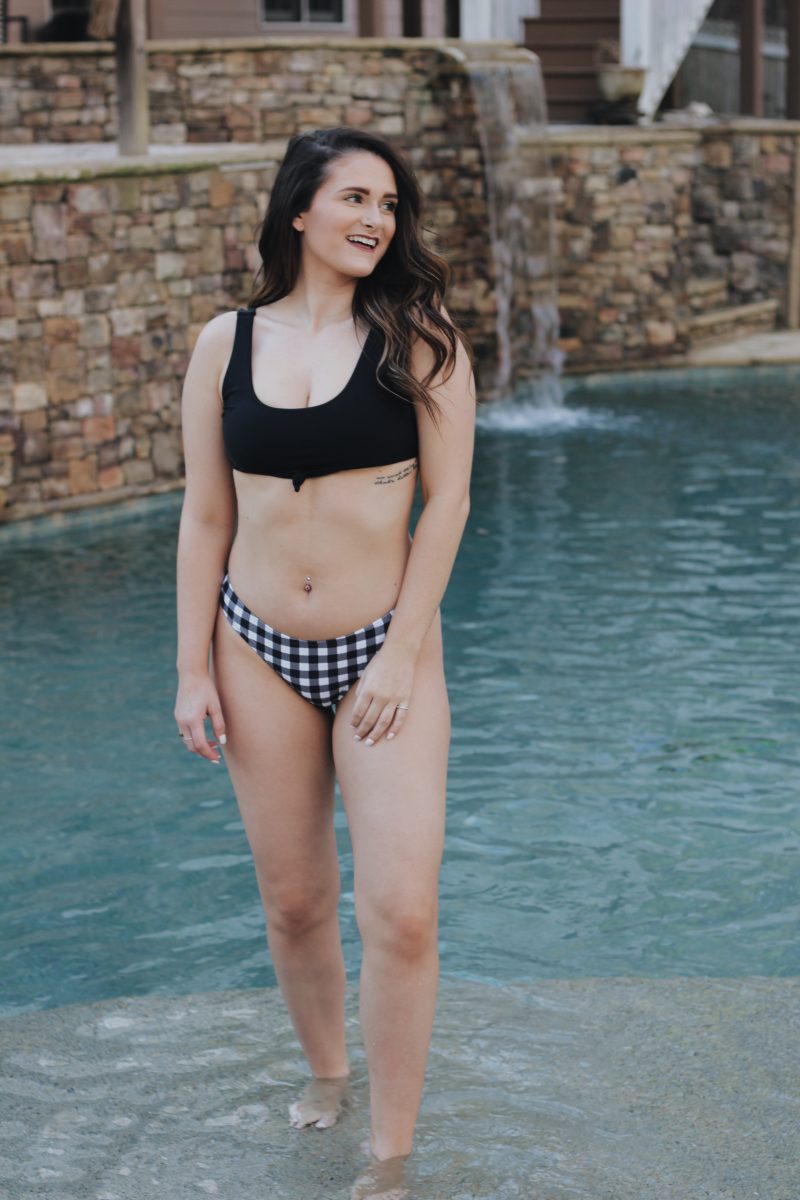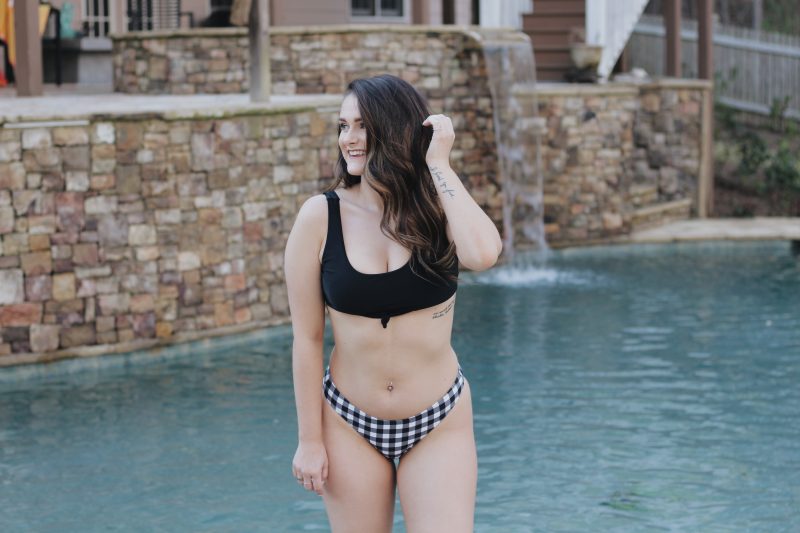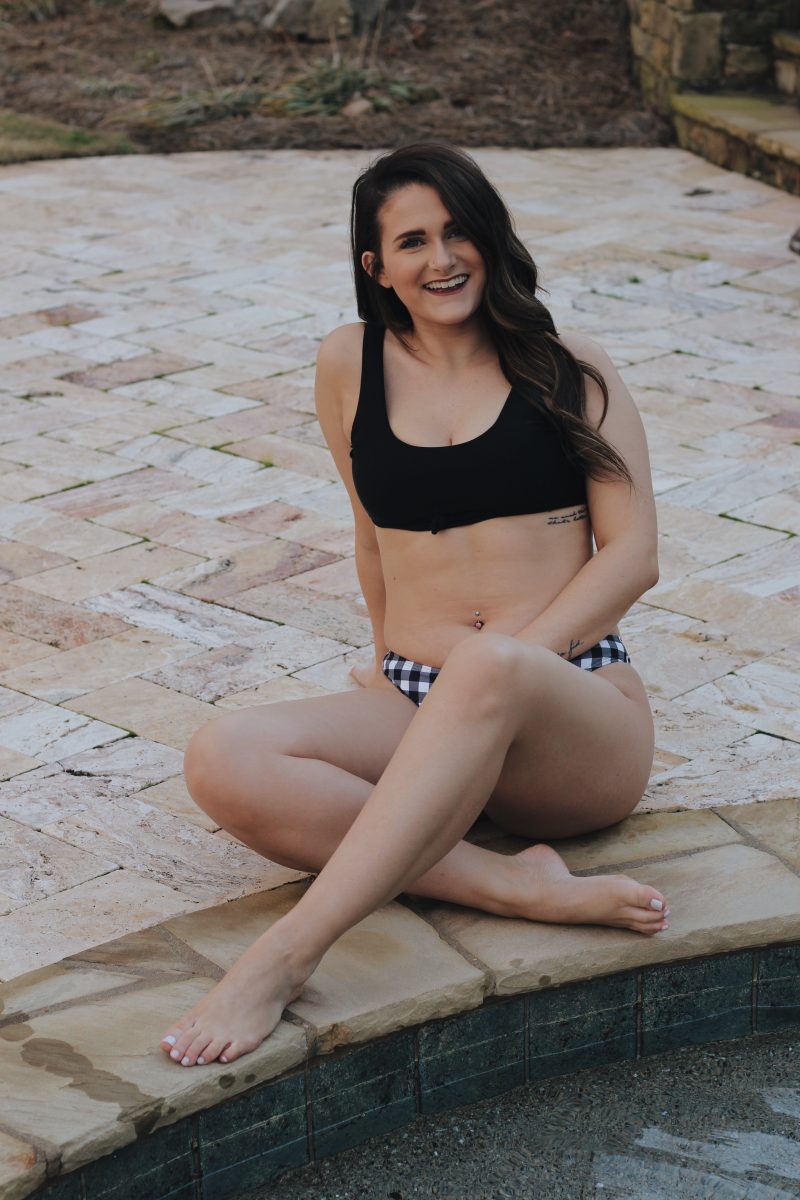 This suit is also from SheIn and in a size medium. Here, the bottoms fit great but the top is a little small (I'm a size 34DD most days, for reference). The top has a little knot in the front, which is so cute, but because the top is a tad small of me, it's hard to see. It's great quality, just a little small up top!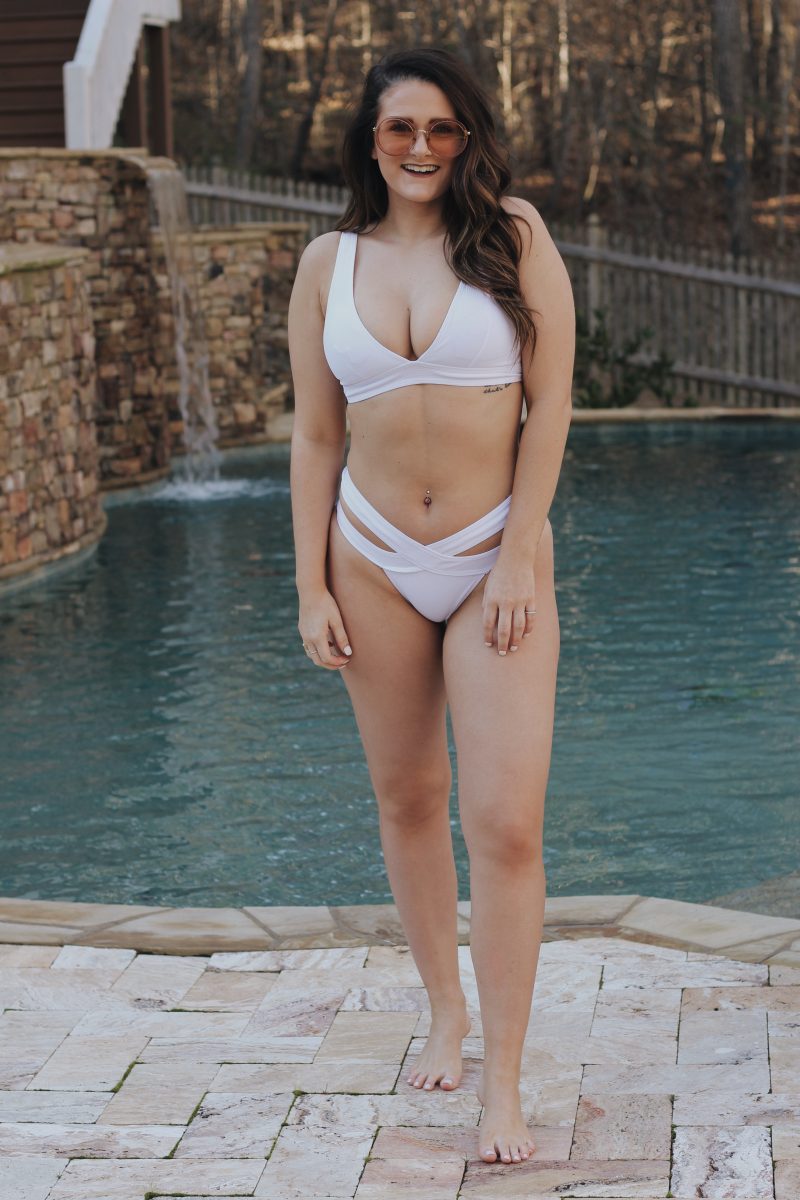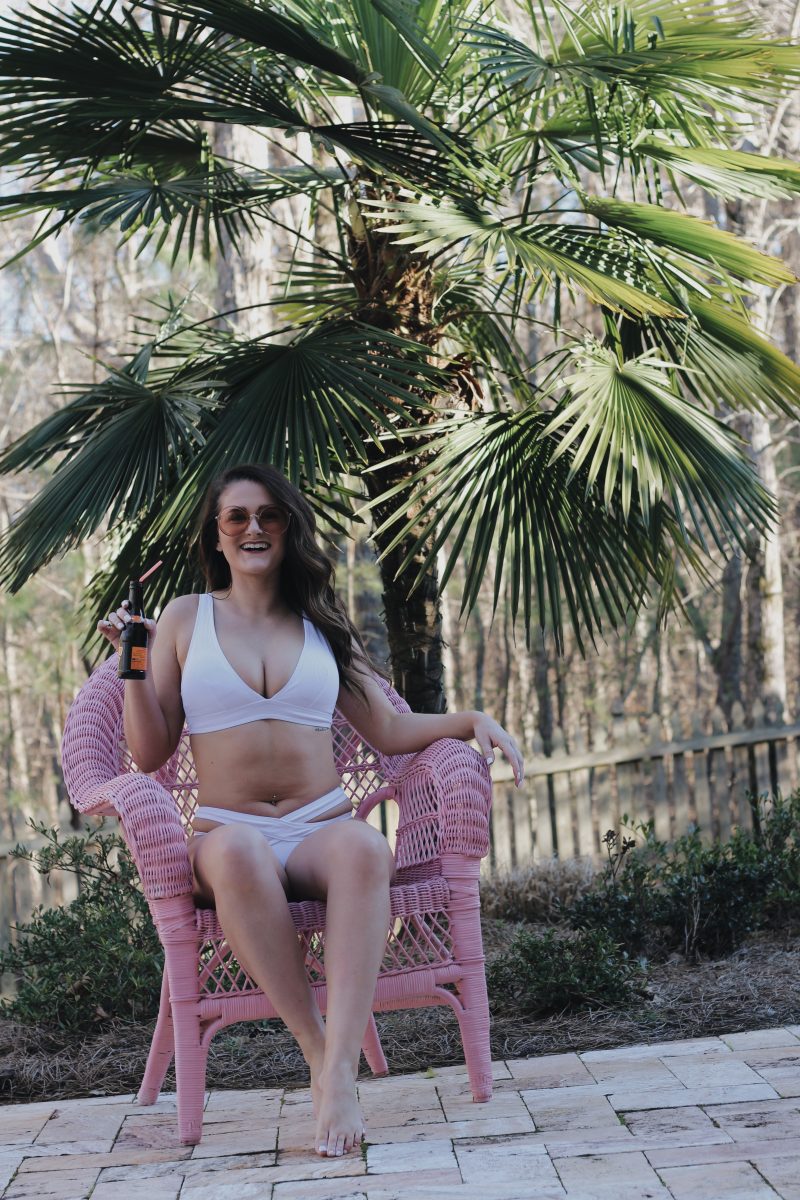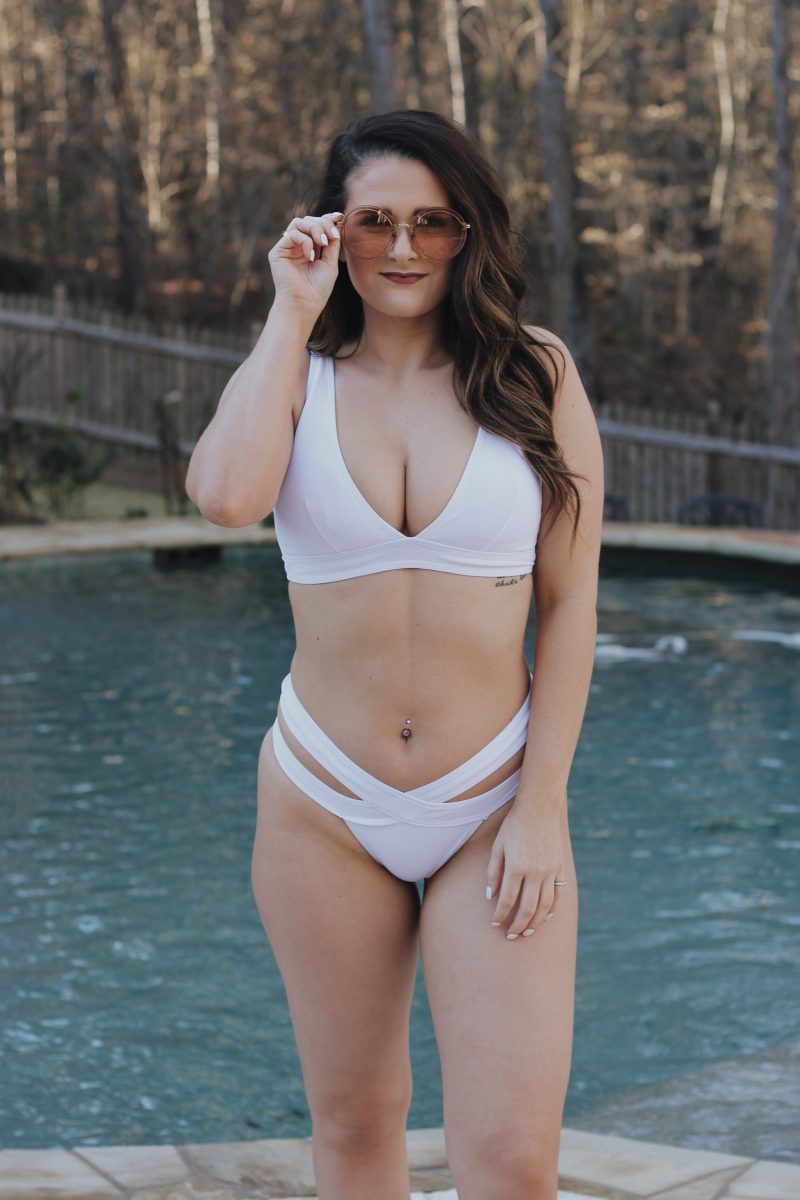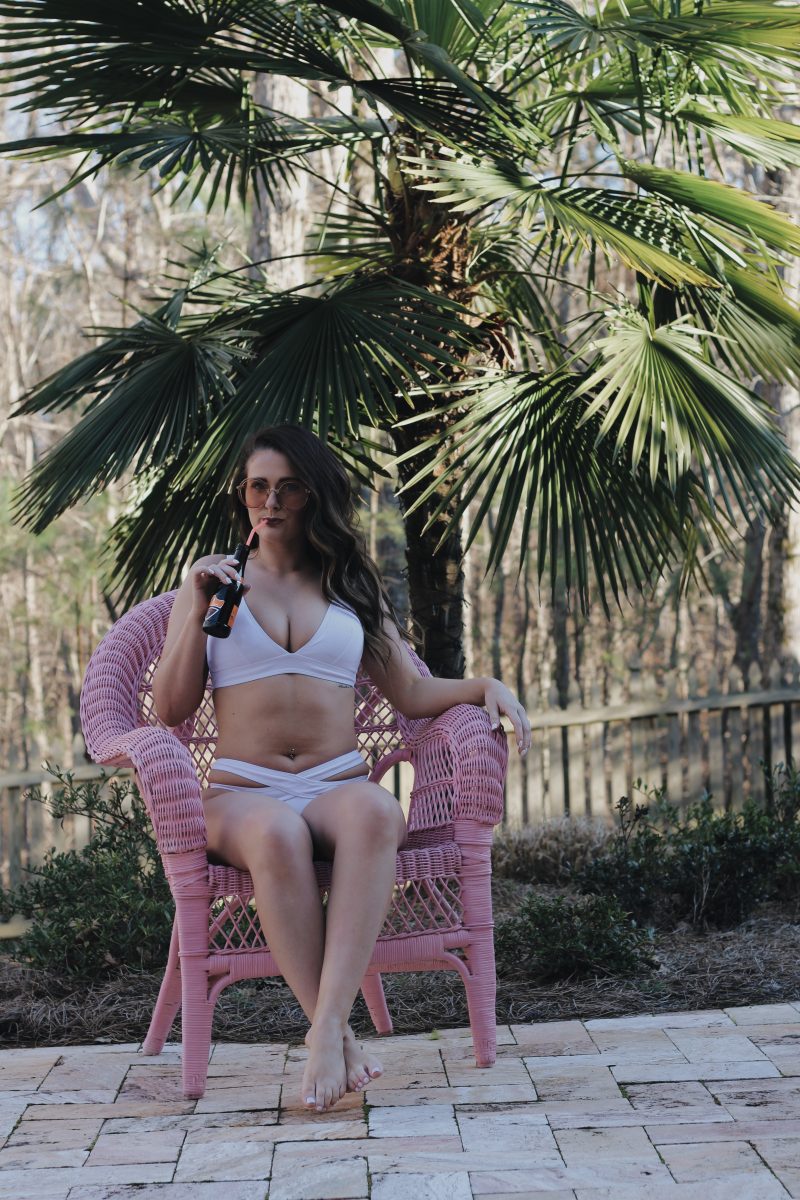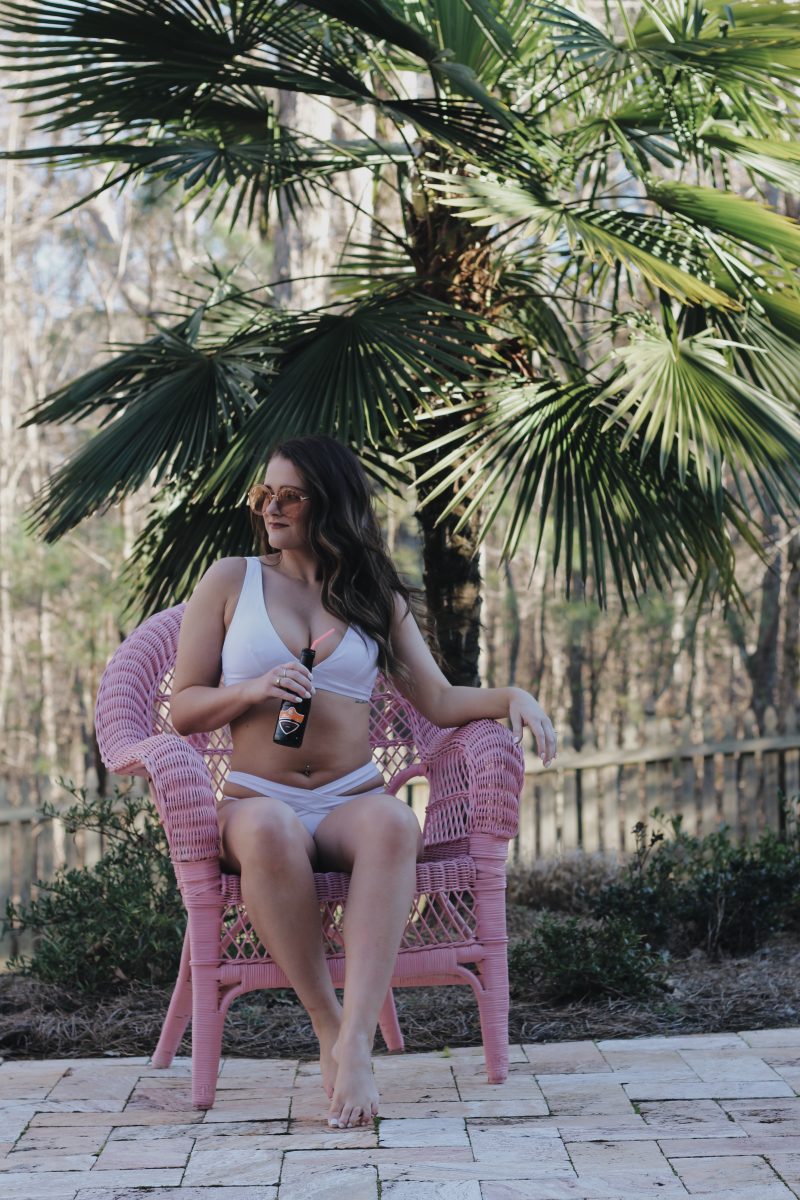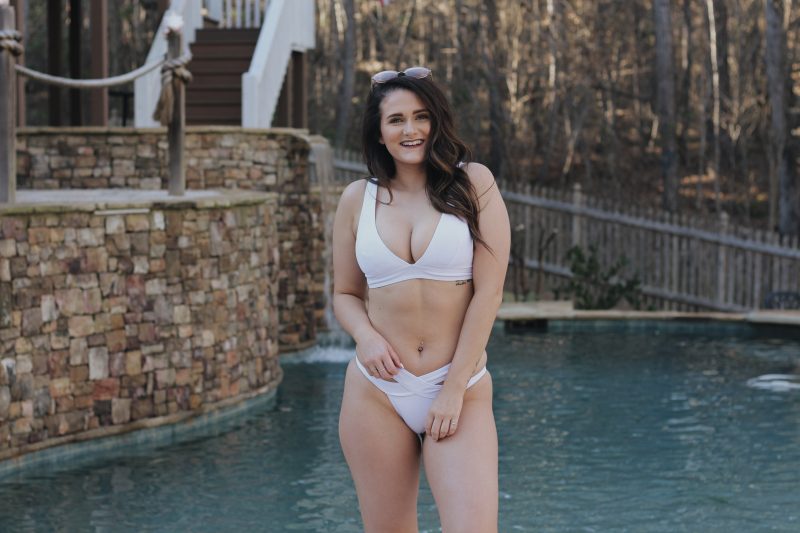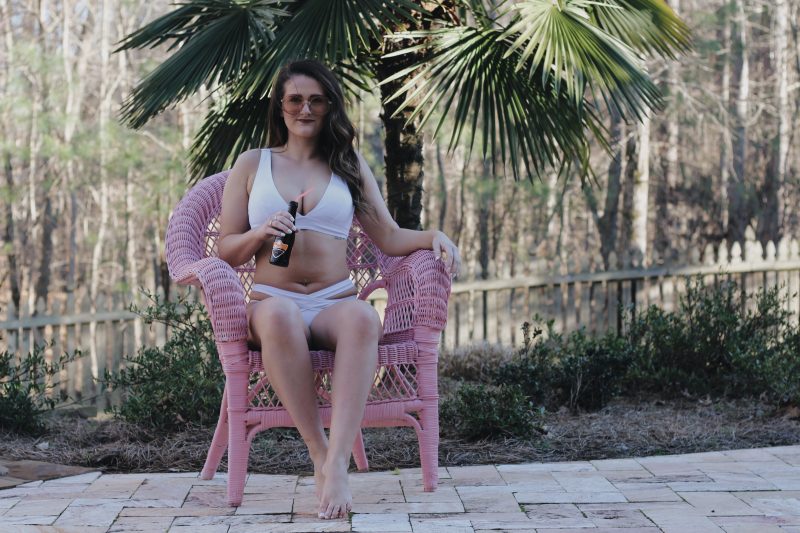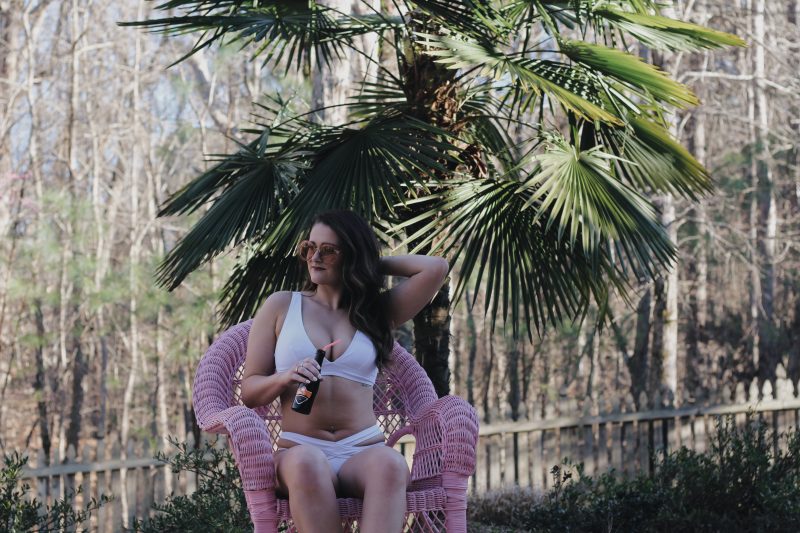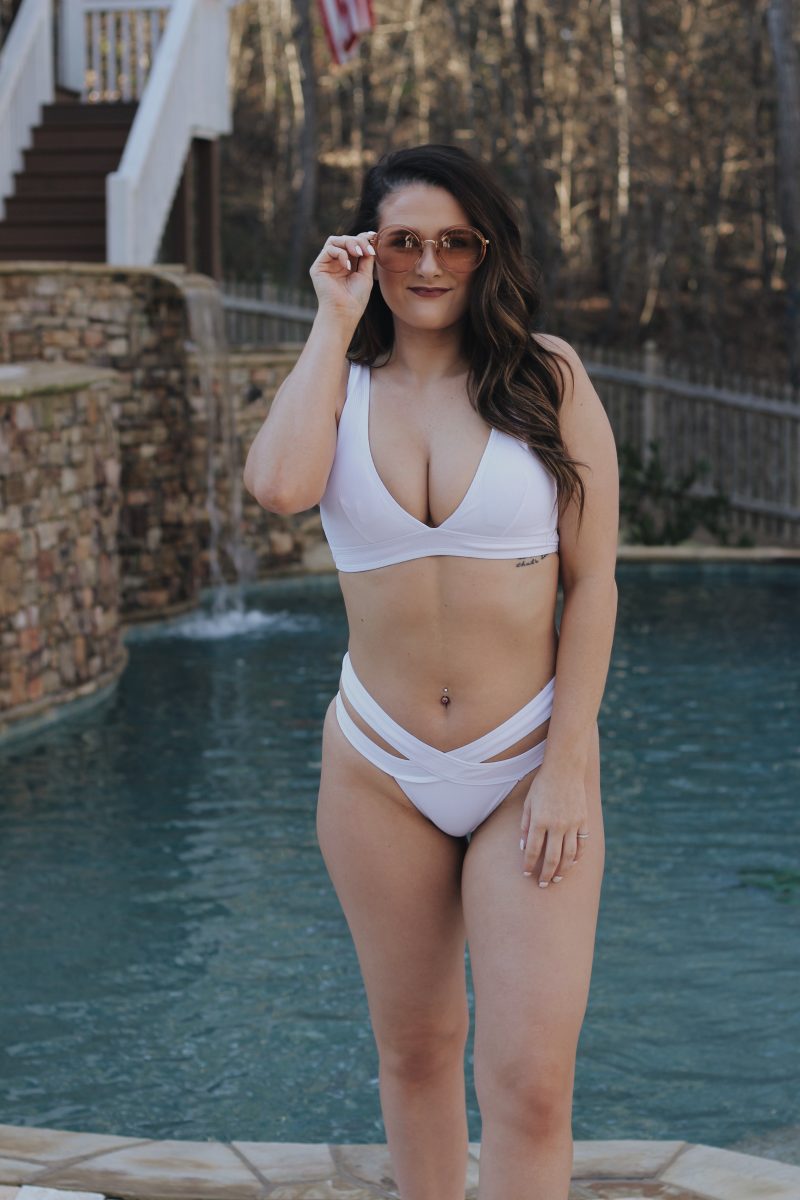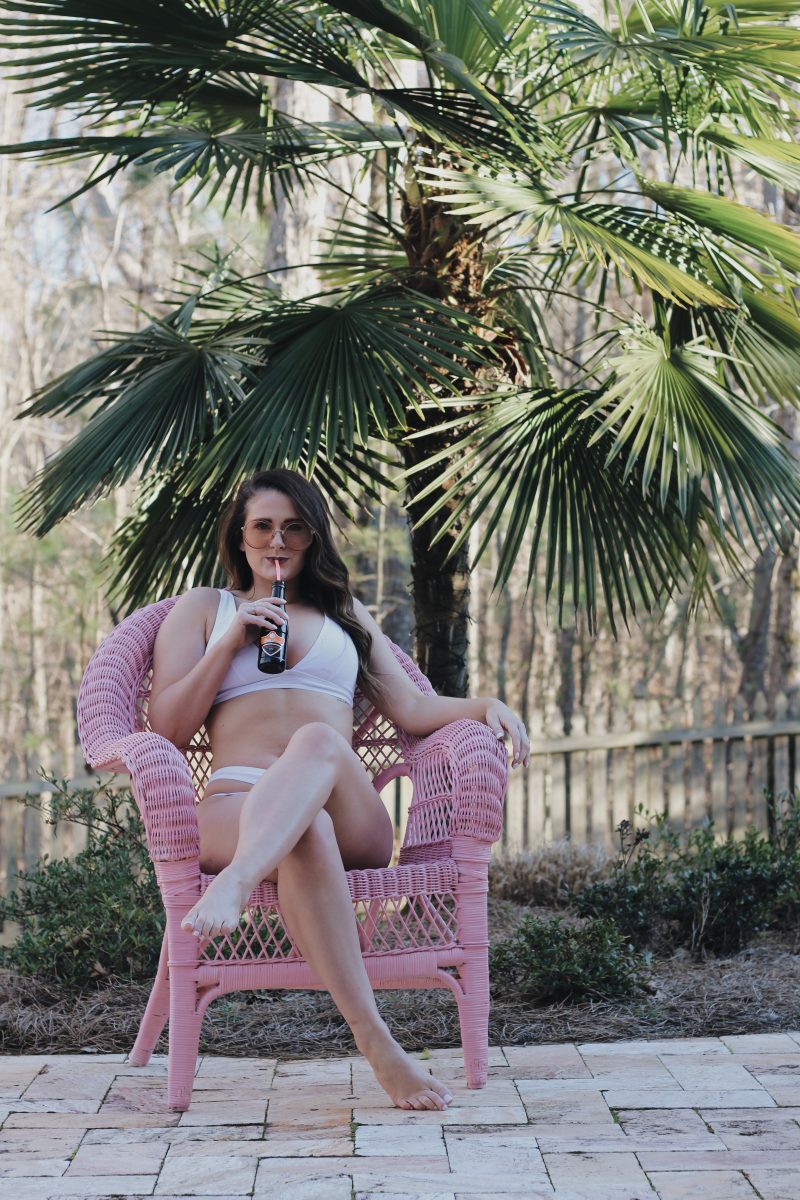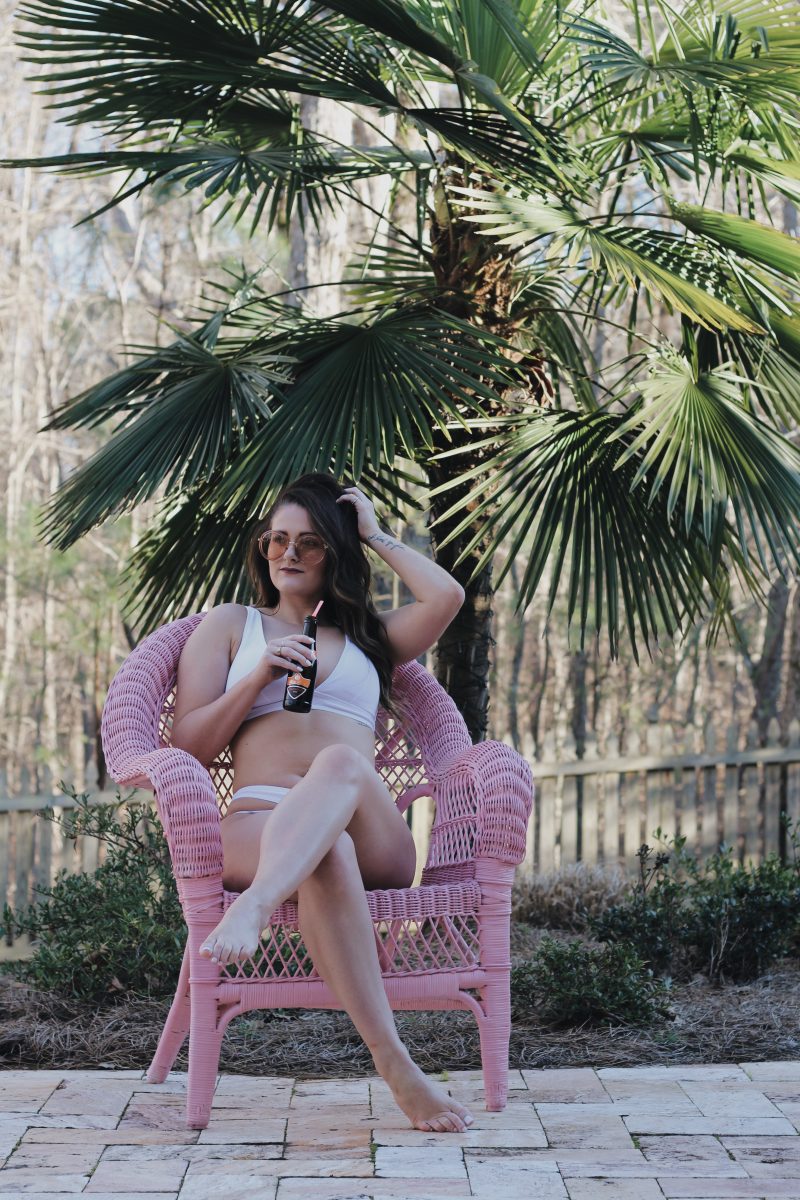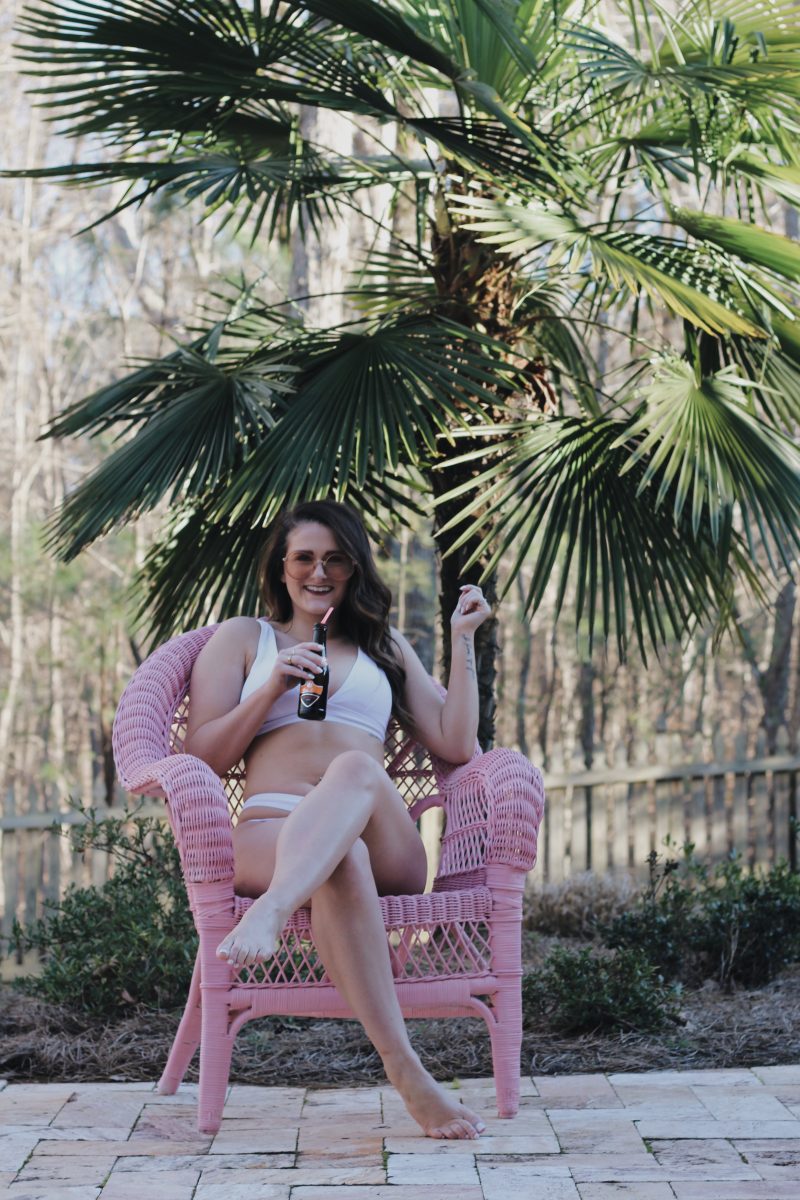 Last, but not least, probably my favorite suit of them all! Also form SheIn, under $20 for the set and a size medium. When I first received it I was nervous about the bottoms because they really accentuated my love handles. But whatevaaa, Imma embrace them. I love the bottoms because they are so unique and fun! The top fits perfectly and is so cute! This suit doesn't have much stretch, so maybe size up if you're worried! But I love it anyways and I can't wait to rock it this season!
SHOP MY LOOKS
Other brands I love to shop for swimwear:
– Nordstrom
– PacSun
– Amazon
– Forever 21
– Macy's
– Target
– H&M