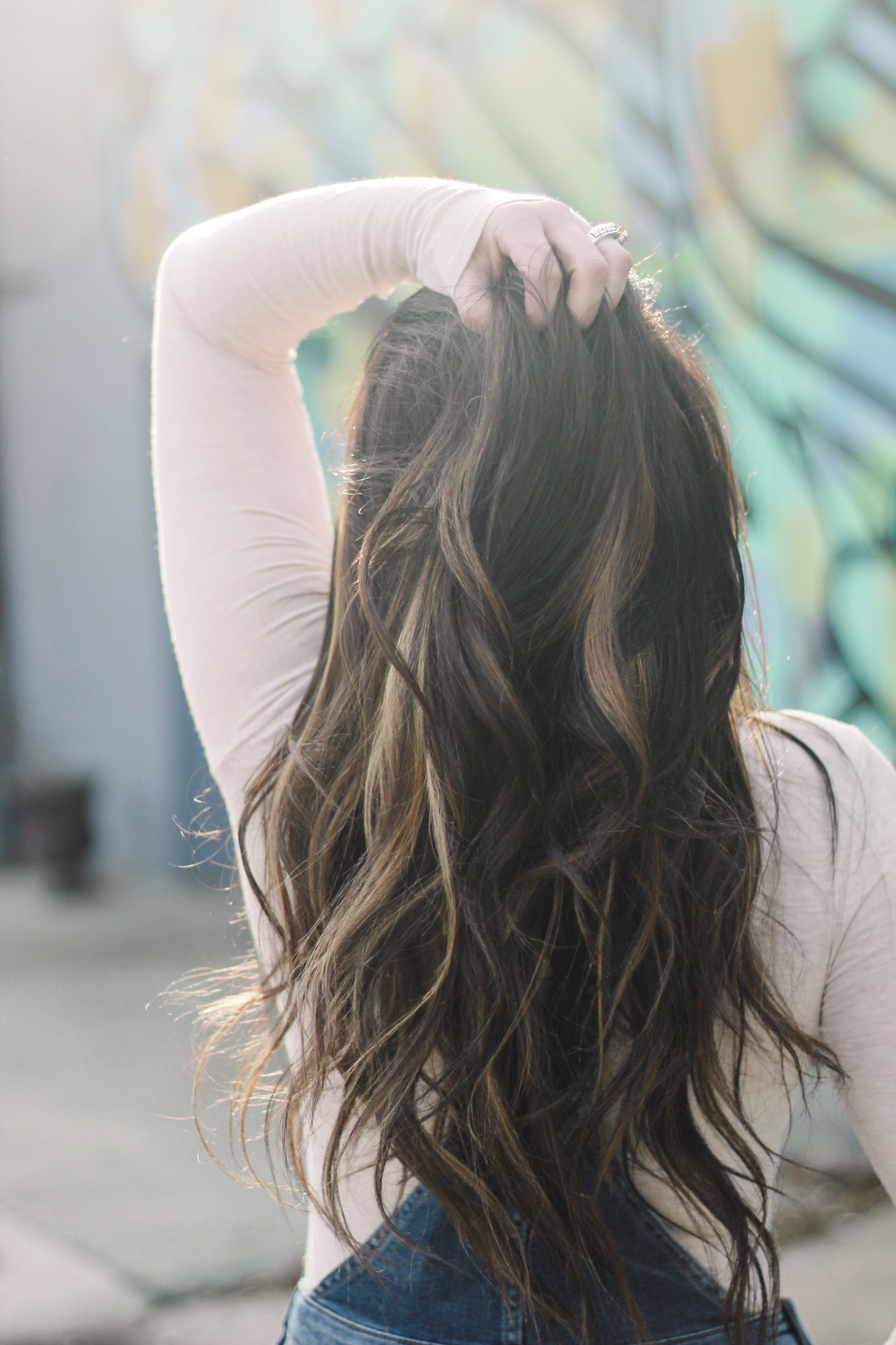 [shopr_shopthepost collection="haircare-routine" size="medium"]
Step 1: Shampoo & Condition
I tend to wash my hair only twice a week because it takes forever to dry and style, but my hair really doesn't get that greasy or unmanageable. While in the shower I use the OYA sulfate-free shampoo (I used the platinum shampoo when I was blonde) and their conditioner. After I pump the conditioner into my hand, I take some of the Morrocan oil treatment and mix it into my conditioner.
Step 2: Prestyling Care
Once I get out of the shower, I wrap my hair up in a regular towel for a while. After about 5 minutes, I take my hair down and add in the products. I start by first spraying my hair all over with Prep Rally, then the OYA leave-in-conditioner. I add a nickel-sized amount of the Marc Anthony curl cream and some Garnier anti-frizz treatment. After I've moved the products through my hair with my hands, I take my Wet Brush and brush it out. I then wrap my hair up in a microfiber turban. If I wash my hair in the morning before work or I'm going somewhere, then I'll wear the wrap while I do my makeup. After I've left it wrapped up for some time, I'll take it down and brush it out again before sectioning it off to dry.
Step 3: Styling
I start by putting the majority of my hair up in a bun with an Invisibobble. I have so much hair, so in order to do anything (dry, curl, straighten) I have to section it off. When drying my hair, I use a brush to help prevent my hair from tangling and to guide the hair dryer. After I dry my hair, I'll wrap my hair in a top knot and let it cool down while I heat up my curling wand. Once the wand is hot, I'll section my hair off again and begin to curl. After each layer, I spray my hair with my Garnier hairspray. Then once I'm done curling my hair, I spray all over with the Garnier anti-frizz and Drybar Triple Sec.
[shopr_shopthepost collection="hair-tools" size="medium"]
With love and hopes of inspiration,
Carly