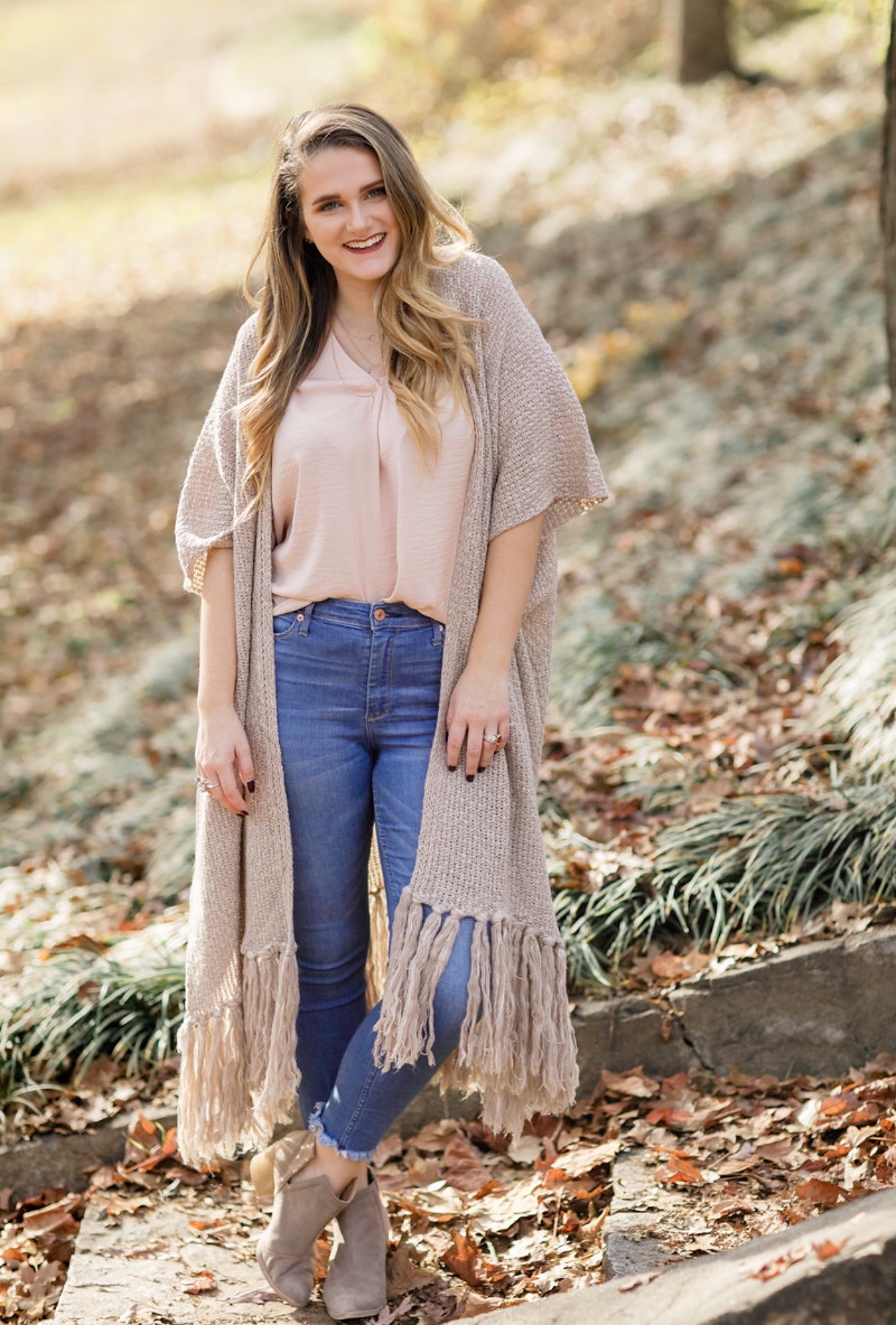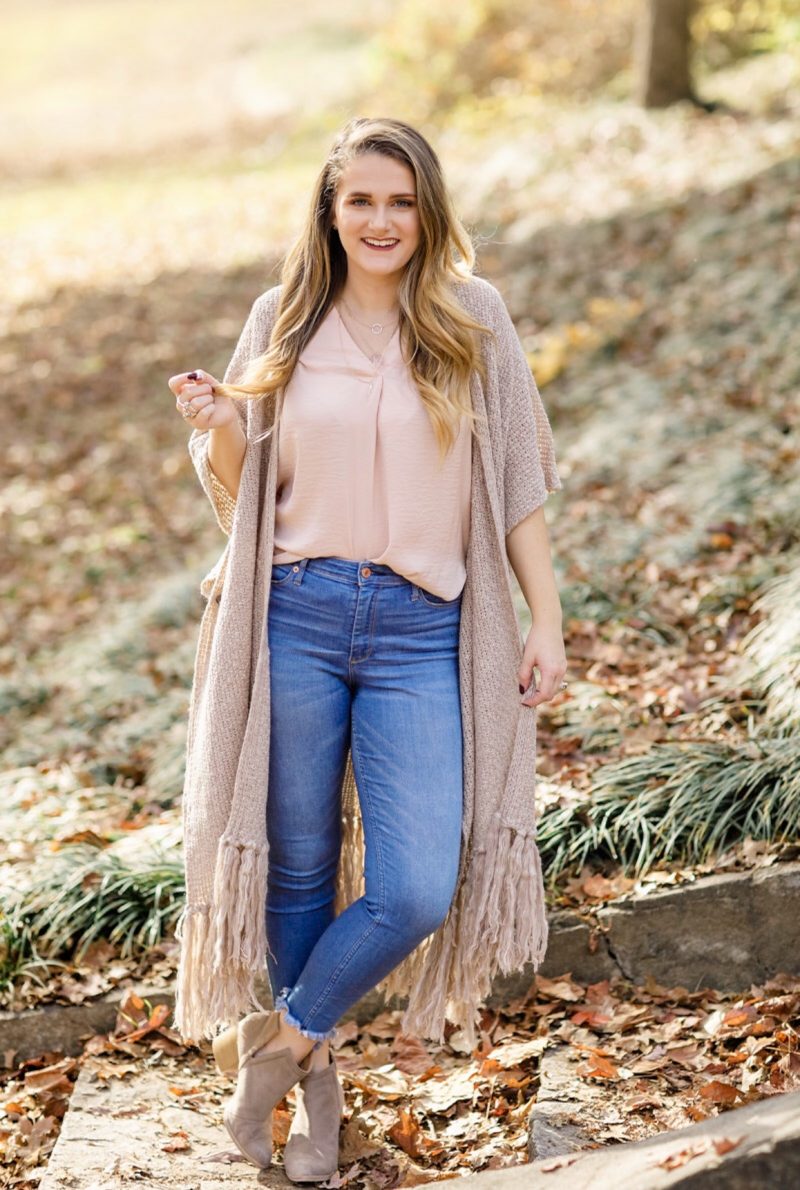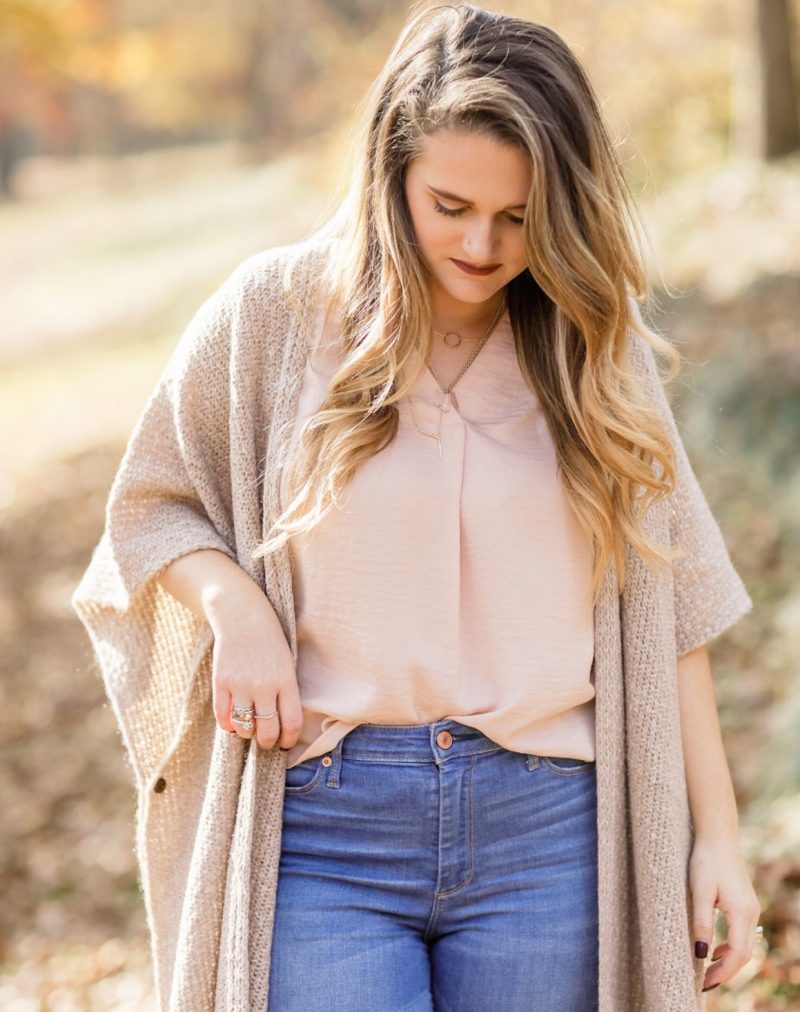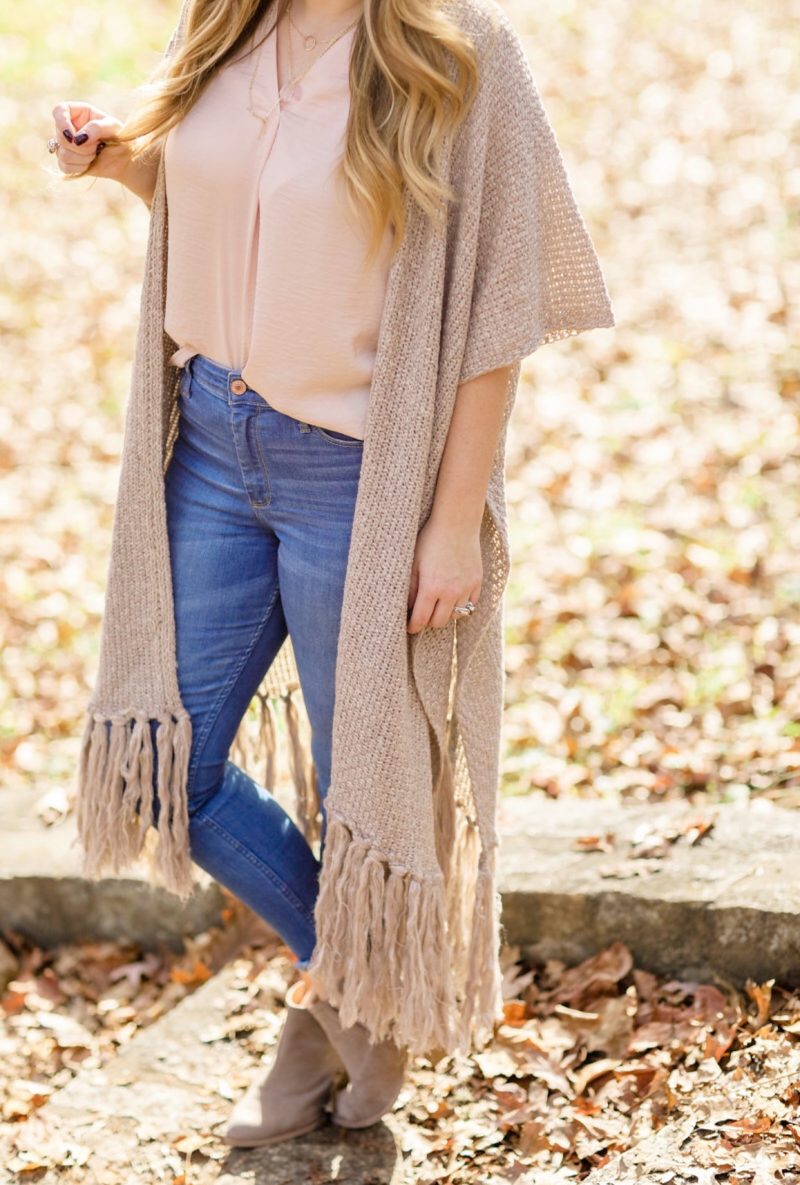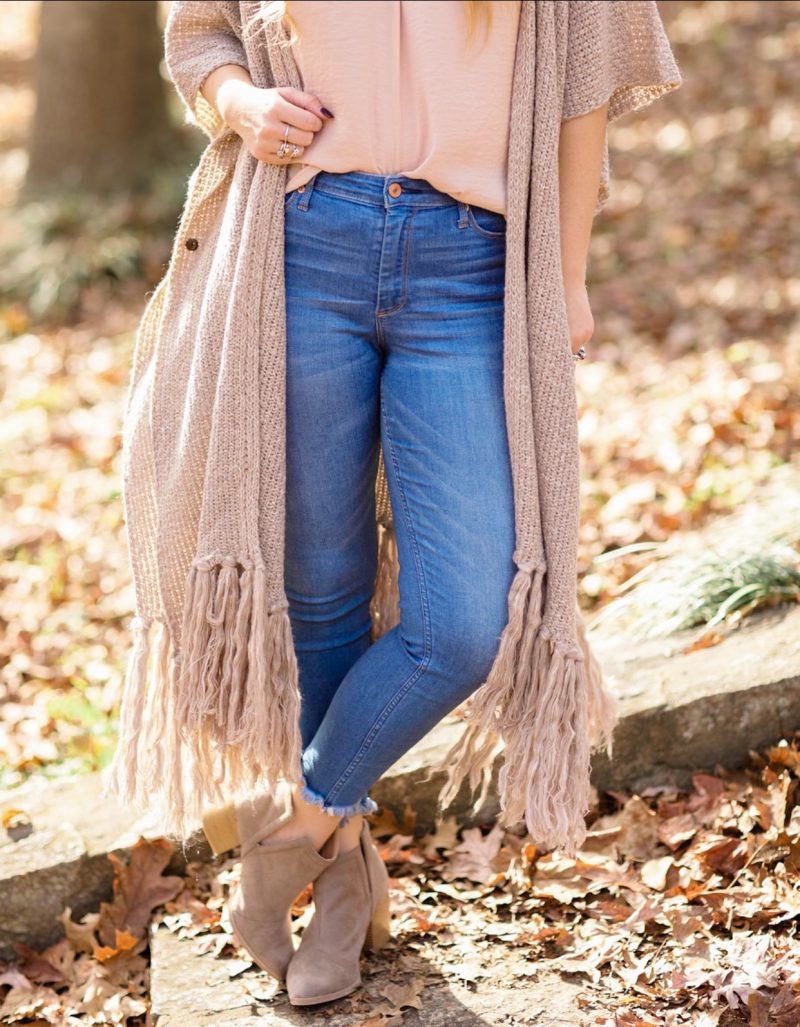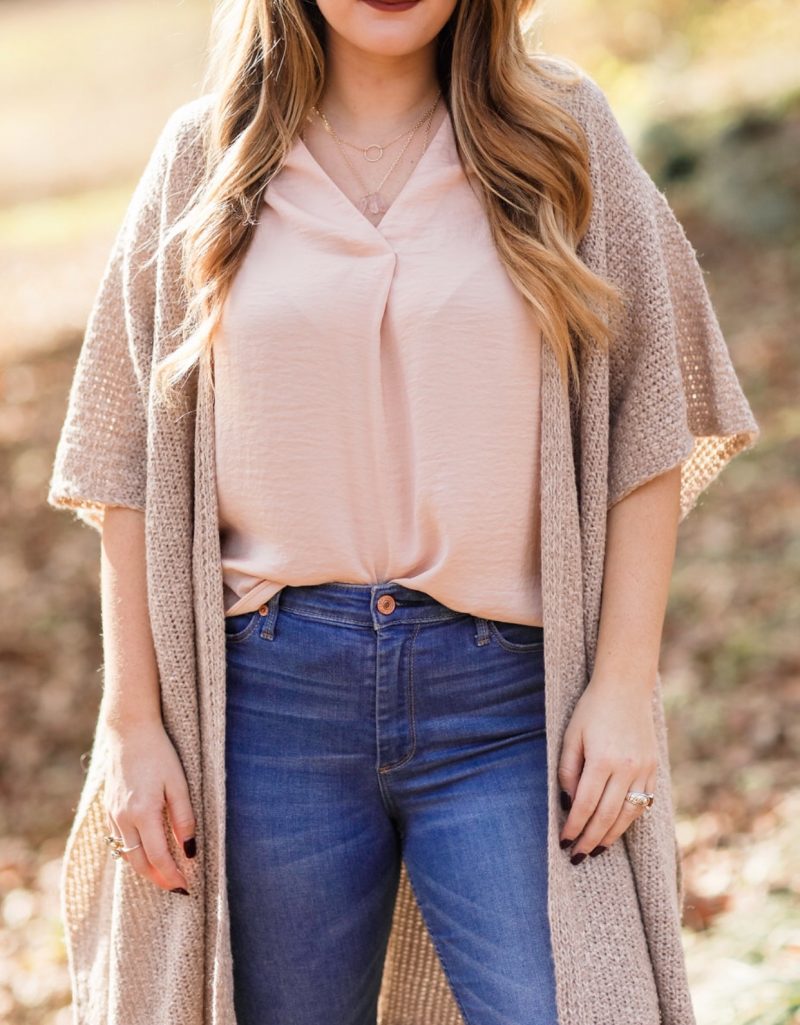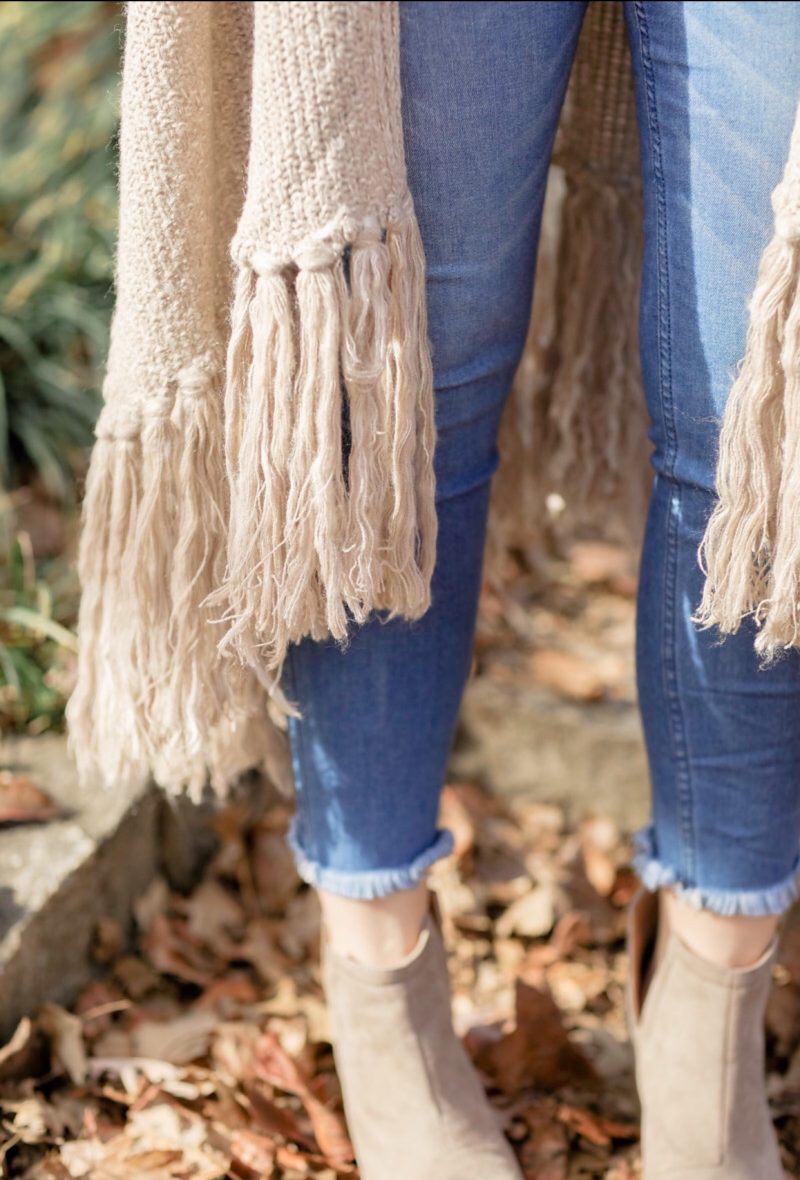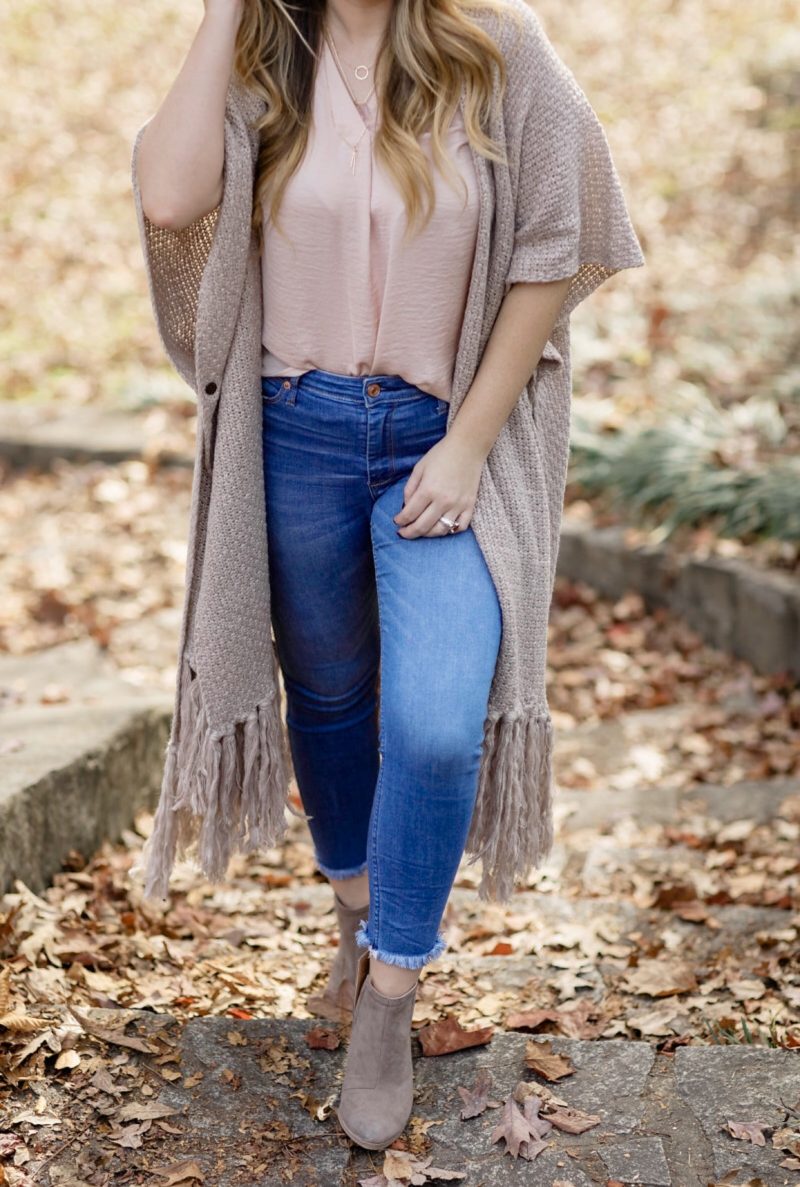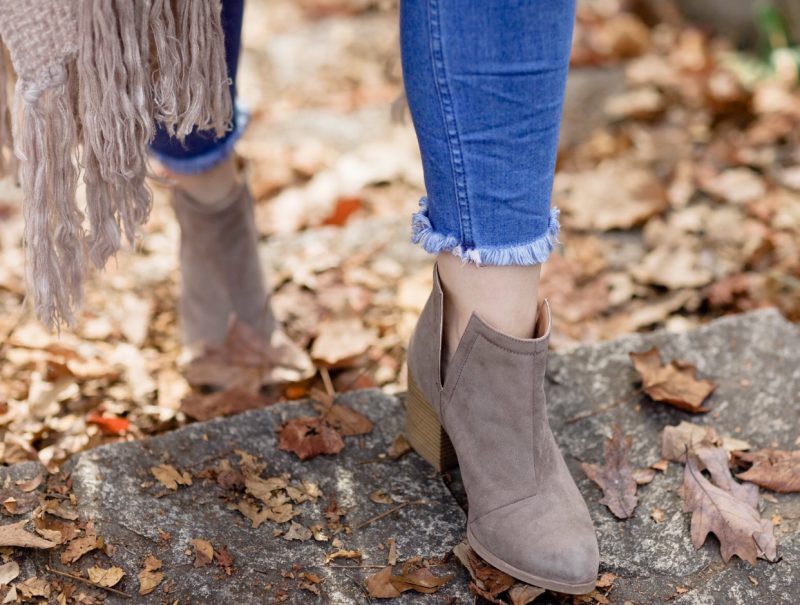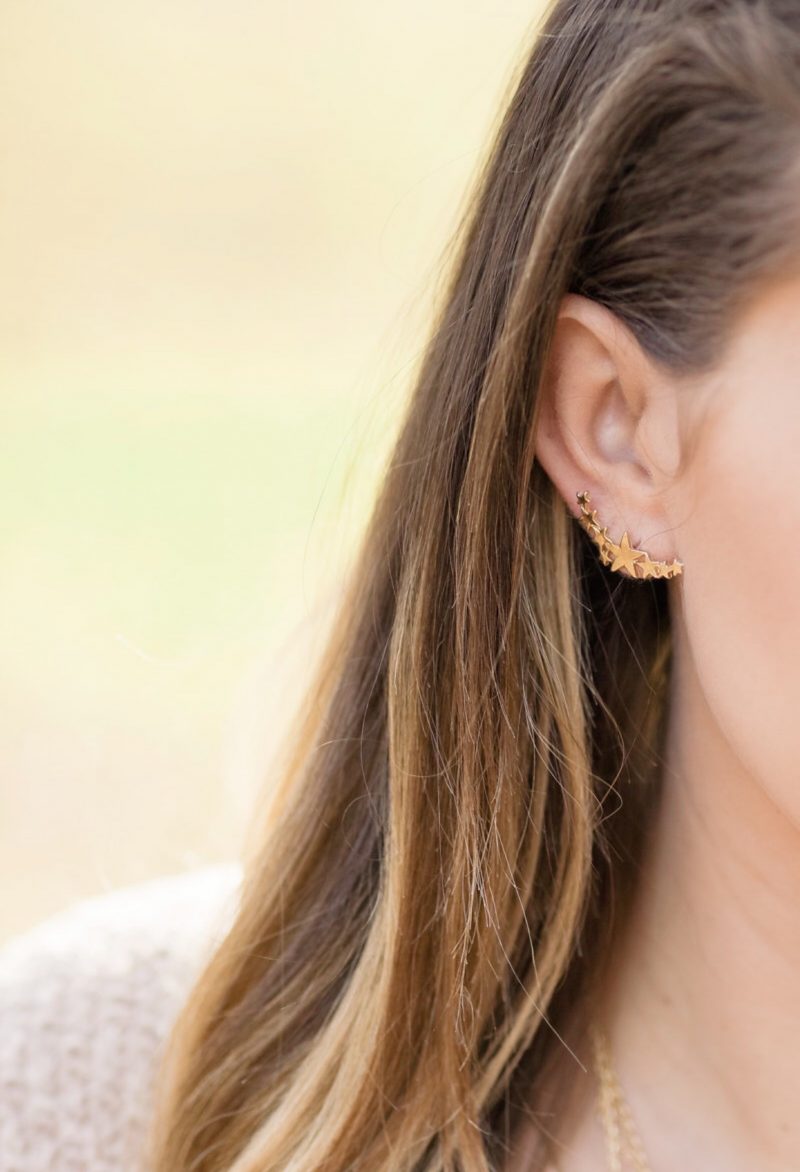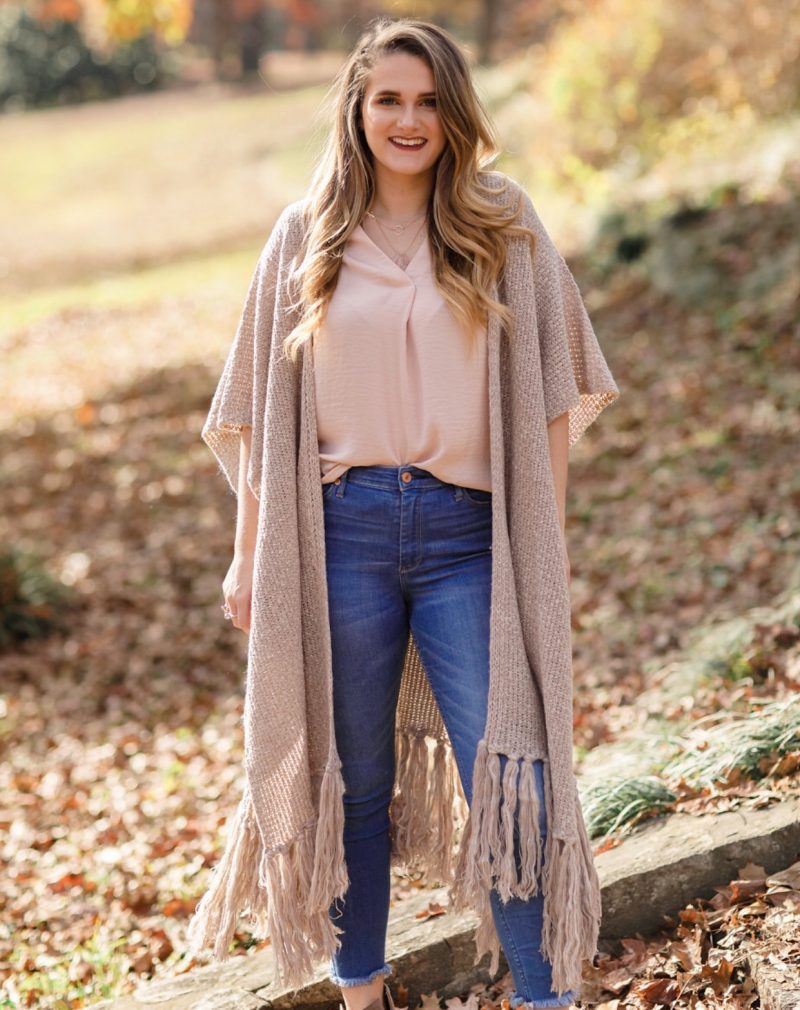 Photography by Minela Sejdin
[shopr_shopthepost collection="fringe-kimono-outfit"]
Hi loves! I hope you all had a wonderful Christmas with your loved ones. I'm sad to see this season come and go, but it was one of the best yet! Now that Christmas is over, there are a lot of 'After Christmas Sales' going on and one of the best ones is Dress UP. Right now, until New Year's Eve, they are having 40% off the ENTIRE store! I seriously can't believe it and I don't know how I'm going to stop myself from buying anything and everything. For this outfit, I styled one of Dress Up's Black Friday deals, the Fringe Kimono, with a satin v-neck blouse from H&M, simple jewelry, frayed denim and statement booties. This fringe kimono is perfect because you can bundle up underneath to keep warm, or if it's warmer outside, you can wear it with a tank or short sleeve. It's cozy, it's cute and it goes well with anything!
Unfortunately, this top is no longer online, but I linked a similar one; same with the earrings and necklace! These jeans are actually from Abercrombie and I found them at a thrift store and they are my all-time favorite pair, but I linked a similar pair that Dress Up sales. I'm sure you can find some like these anywhere since the style is so popular!!
How would you style a fringe kimono??
With love and hopes of inspiration,
Carly