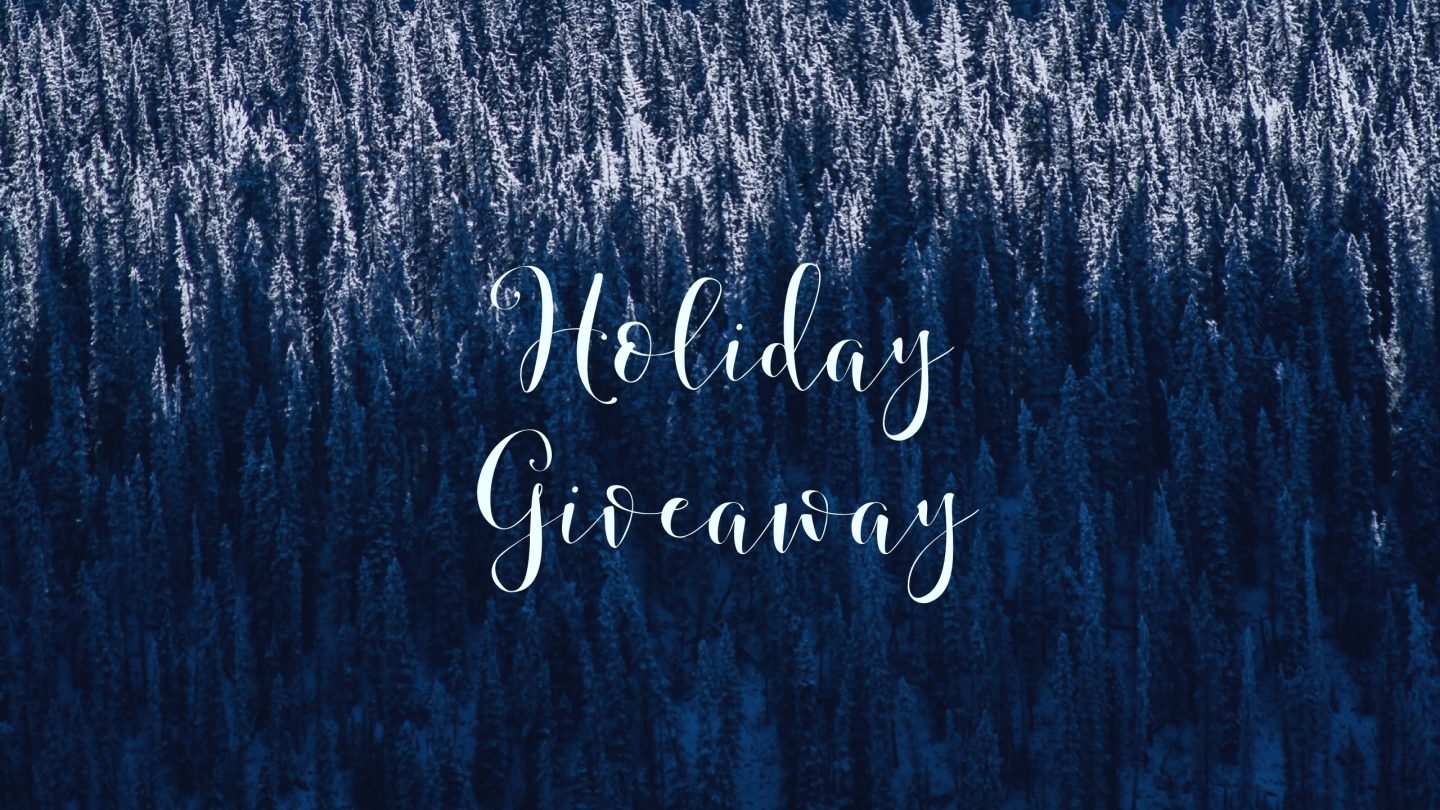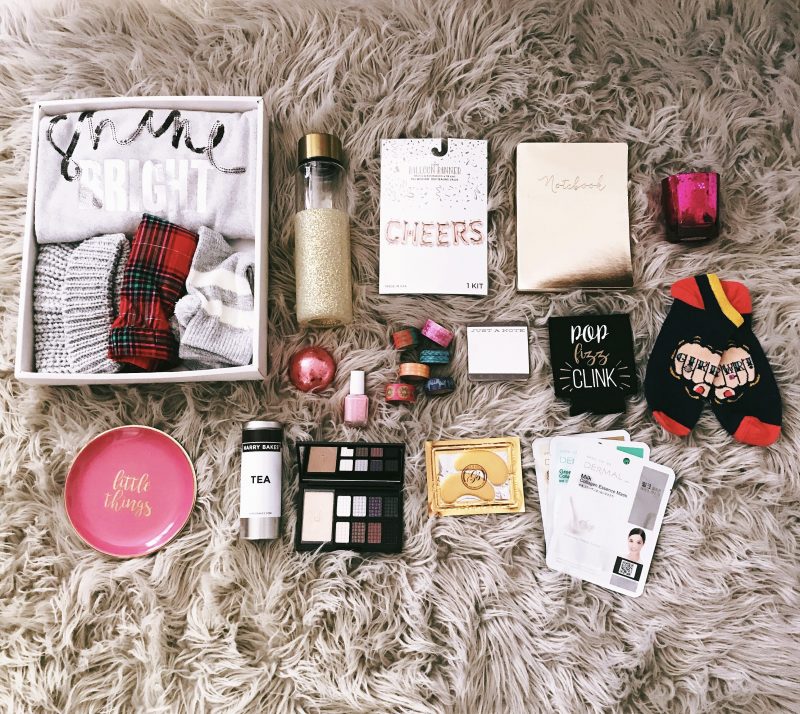 Merry Christmas, my loves! To thank you all for your support of my blog, I've decided that I would give away some of my favorite things for Christmas to one lucky follower. It's also a thank you for helping me finally surpass 1,000 followers on Instagram! There are some great things coming in 2018, including more giveaways, but I wanted to end the year by saying thank you to all of you who have continuously supported me! Below I will fill you all in on the items included.
– Pajama Set with a Beanie and Cabin Socks
– Glass Water Bottle with Silicon Glitter Sleeve
– 'Cheers' Balloon Banner
– Notebook
– Candle
– Bath Bomb
– Essie Nail Polish
– Washi Tape
– Sticky Notes
– Koozie
– Socks
– 3 Sheet Face Masks
– 1 Set of Under Eye Masks
– Doucce Eyeshadow & Highlighter Palette
– Loose Leaf Earl Grey Tea
– Jewelry Dish
– Bonus: a Starbucks gift card emailed directly to you!
The theme of this giveaway is 'all of my favorite things' and I wanted to share some of my favs with you all! I chose a pajama set because I'm all for the cute sets, especially on Christmas morning! I also LOVE spending a night in pampering myself, so I included some necessary items for a spa night in: face masks, eyes mask, bath bomb, nail polish, a candle and some tea. Another favorite of mine is stationary and planners, so I included some cute sticky notes, a chic notebook and fun washi tape for all of your DIY needs! If you know me personally, then you KNOW I love fun socks, so it wouldn't be my favorite things without a pair! I also wanted to help you prep for your upcoming holiday or NYE party, so I put in a balloon banner (we have one hung for Christmas right now; so cute!) and a koozie! I'm all about pretty details, so I couldn't resist this adorable glass water bottle (I might have to go back and get one for myself) and a jewelry dish to keep all of your pieces together! And it wouldn't be right if I didn't include an eyeshadow palette since I'm addicted to all things makeup! I hope that whoever wins this giveaway loves everything in here as much as I do! You guys are the reason I'm able to do what I love, and I am so incredibly grateful for that!
*This giveaway is open to U.S. residents only. The giveaway will run until Sunday, Dec. 17, 2017, at 9 P.M. EST.*
How to enter:
1. Subscribe to my blog with your email using the sidebar —>
2. Follow my blog's Instagram, like the picture of the giveaway and comment tagging one friend (more comments = more entries)
3. Follow and like my blog's Facebook Page
4. Follow my blog's Twitter account
For an extra chance to win:
1. Comment on this blog post
2. Share my blog & blog Instagram on a form of your social media
Goodluck!
With love and hopes of inspiration,
Carly