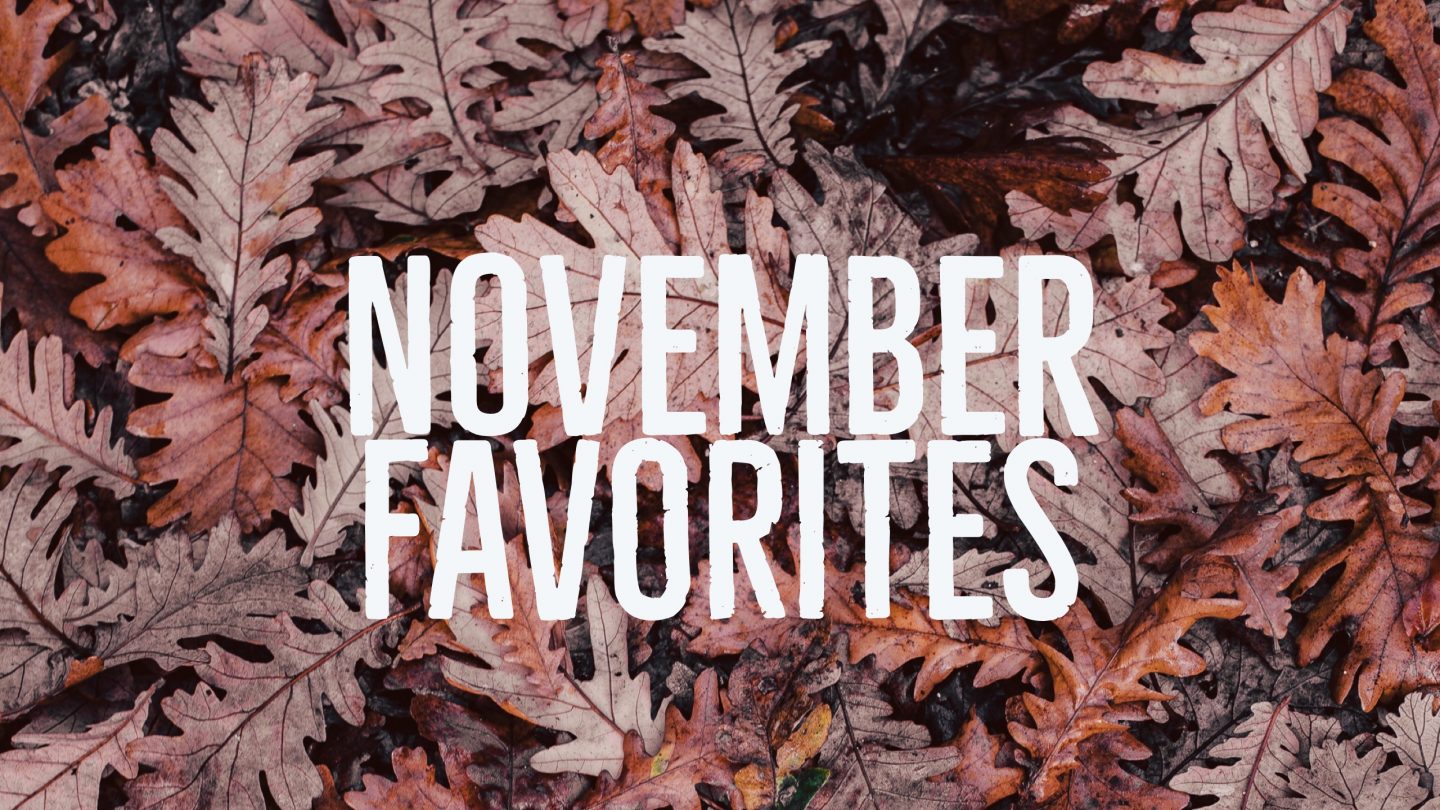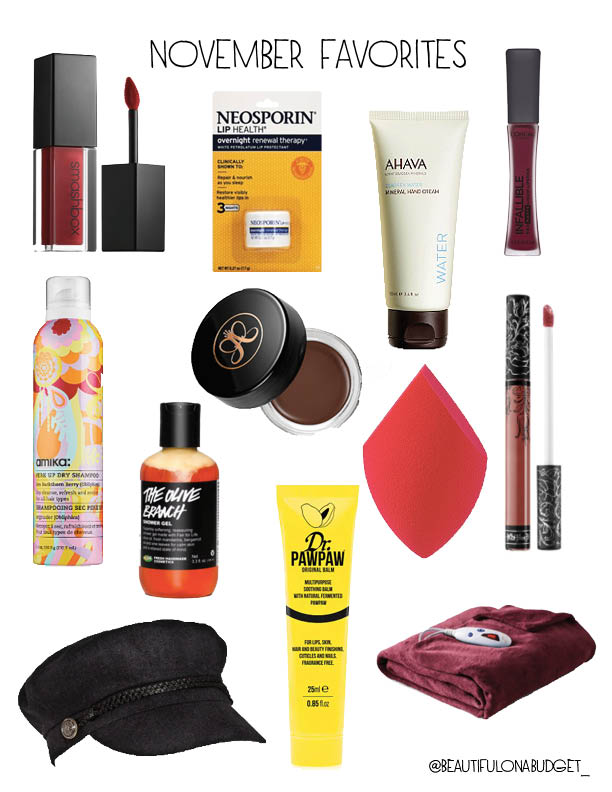 Smashbox Always On Matte Liquid Lipstick // L'Oreal Infallible Pro-Matte Liquid Lipstick // Neosporin Overnight Lip Treatment // Kat Von D Everlasting Liquid Lipstick // AHAVA Dead Sea Mineral Hand Cream // Anastasia Dip Brow Pomade // Amika Perk Up Dry Shampoo // Heated Throw Blanket // Cabby Hat // Morphe Beauty Sponge // Dr. Paw Paw's Original Balm // LUSH Shower Gel
Happy December, my loves! I can't believe we are in the last month of 2017; man, the time has flown by this year. As the year went on, the months seemed to pass quicker and quicker. I'm trying to shorten the length of my posts, so let's give it a shot!
I feel like I tried a lot of new lip products this month, which is why there are five different ones featured. For the lipsticks, I found that these stayed all throughout the day and never once budged. I was amazed! I've been desperately trying to get my lips to a good place, so at night (when I can remember) I place this Neosporin overnight lip treatment on my lips before I go to sleep and I truly feel like I can tell a difference the next day. Lastly, I am placing this lip balm on my lips while I apply my makeup so I'm not covering my lips with foundation, but I'm also getting them moisturized to put on my lipstick for the day!
The other products are somewhat self-explanatory, but I'll run through them real quick! I love this Amika dry shampoo! I truly feel like it makes a difference when I use it and doesn't leave my hair feeling like I just drowned it in dry shampoo. For the dip brow, we received a huge box of Anastasia PR at work and this is one of the many goodies that I got to take home. I've been loving it on my brows – they stay in place, it's easy to apply and it gives them a long-lasting, bold look. I've tried a lot of beauty sponges, but the ones from Morphe are some of my all-time favorites. If you're going to make the order from Morphe, go ahead and load up on a few! I am obsessed with LUSH and their shower gels are amazing! I literally have three in my shower at the moment…it's an addiction.
The last two items on my November favorites might just take the cake. I am ALWAYS cold, so I was determined to find myself a single person heated blanket that I could use at work. Well, low and behold, I walk into Target for Black Friday weekend and stumble them on sale for $20 (originally $30 and up), so I snagged one within a second because it was such a great deal! On that Monday, I get on Target's website to see their new cyber deals and I see that they have the same single person heated throw on sale for $18, so, I ordered the cheetah one for when I'm at home! Last, but certainly not least – the cabby hat! Like I mentioned in my previous fashion post on Wednesday, I did not think that I could pull off this hat. After trying it on, I quickly fell in love with it. It's so easy to style and truly looks great on anyone!
With love and hopes inspiration,
Carly