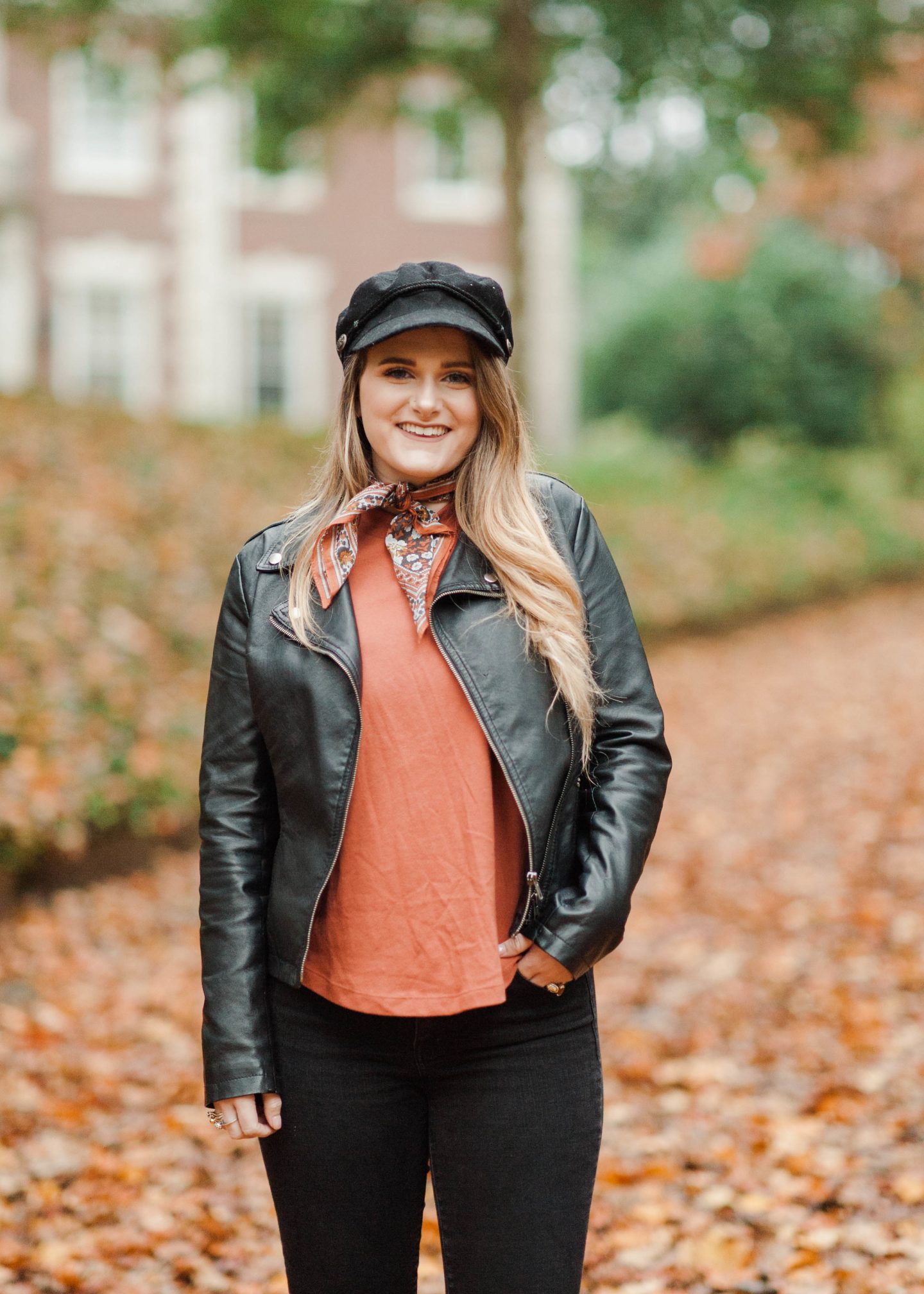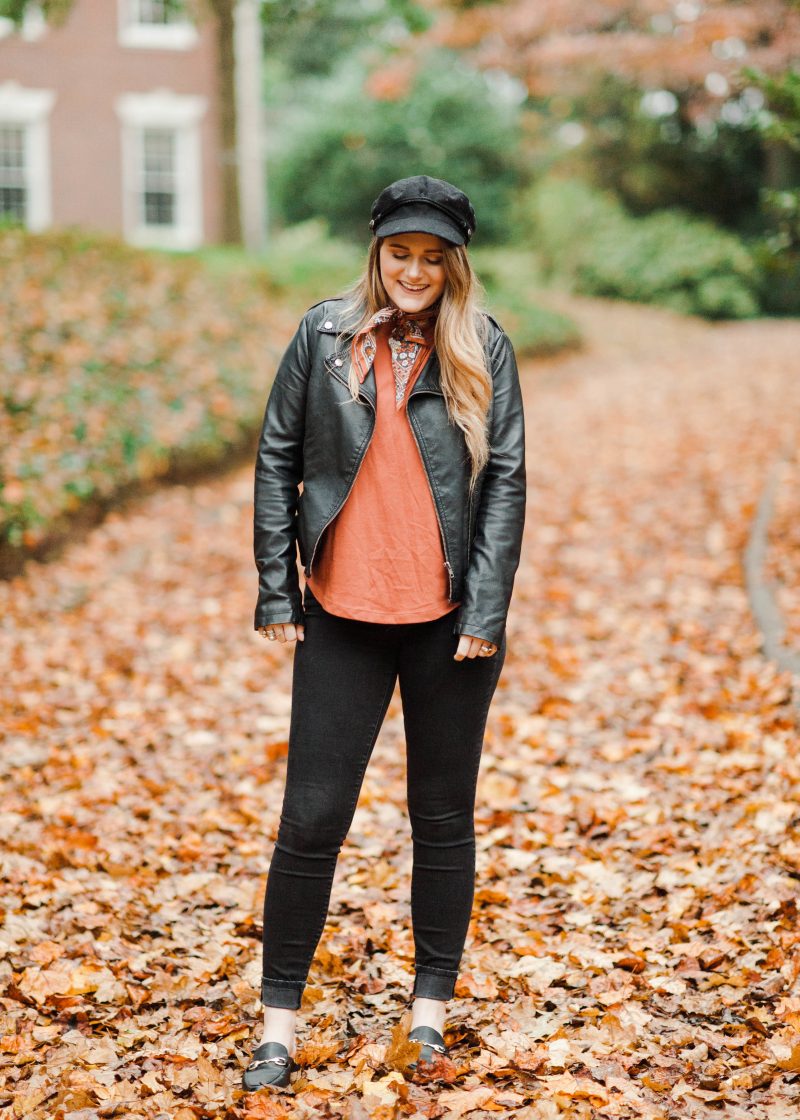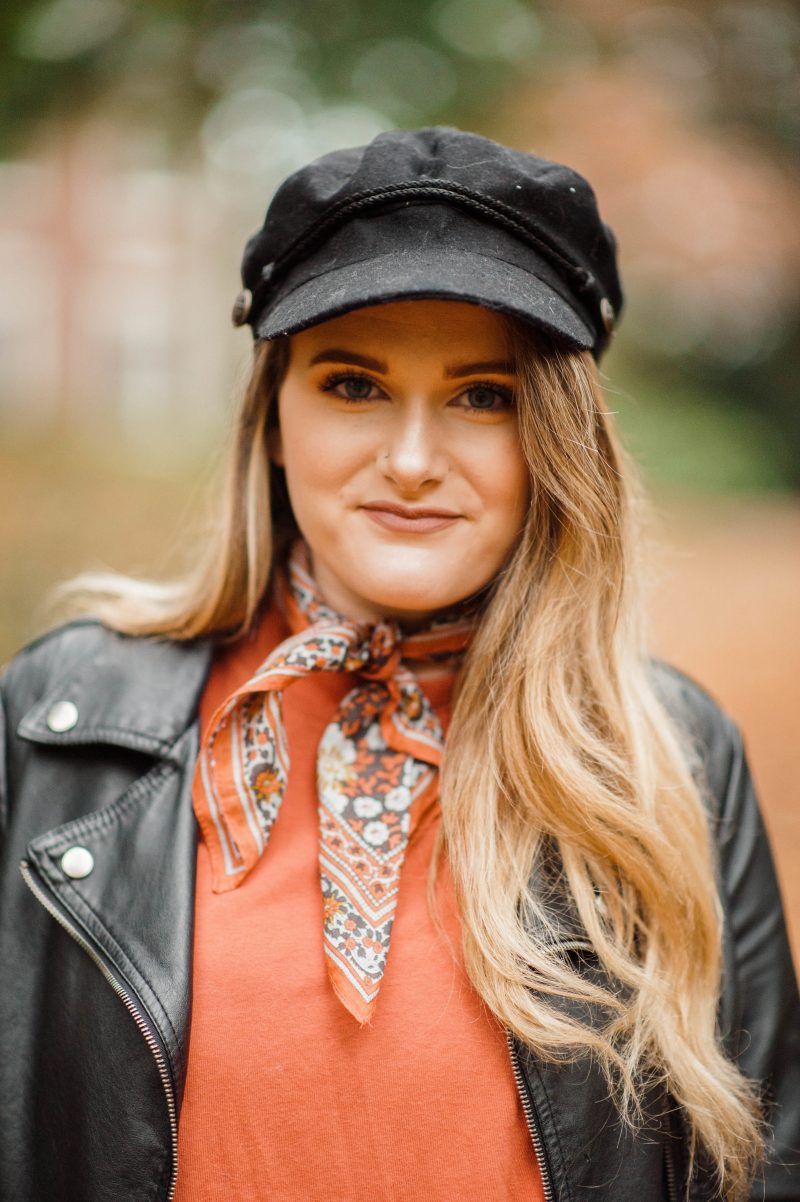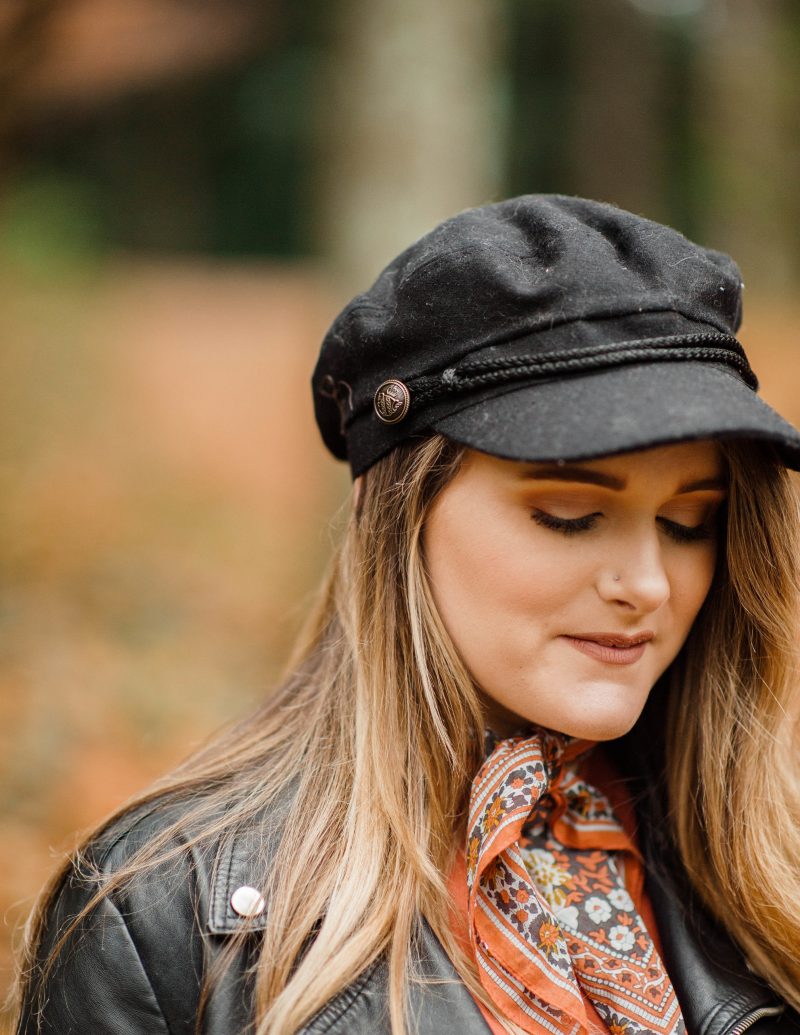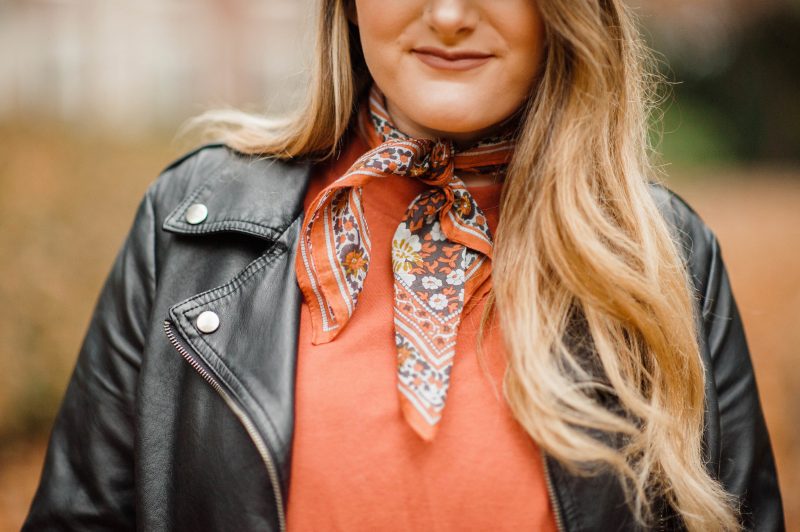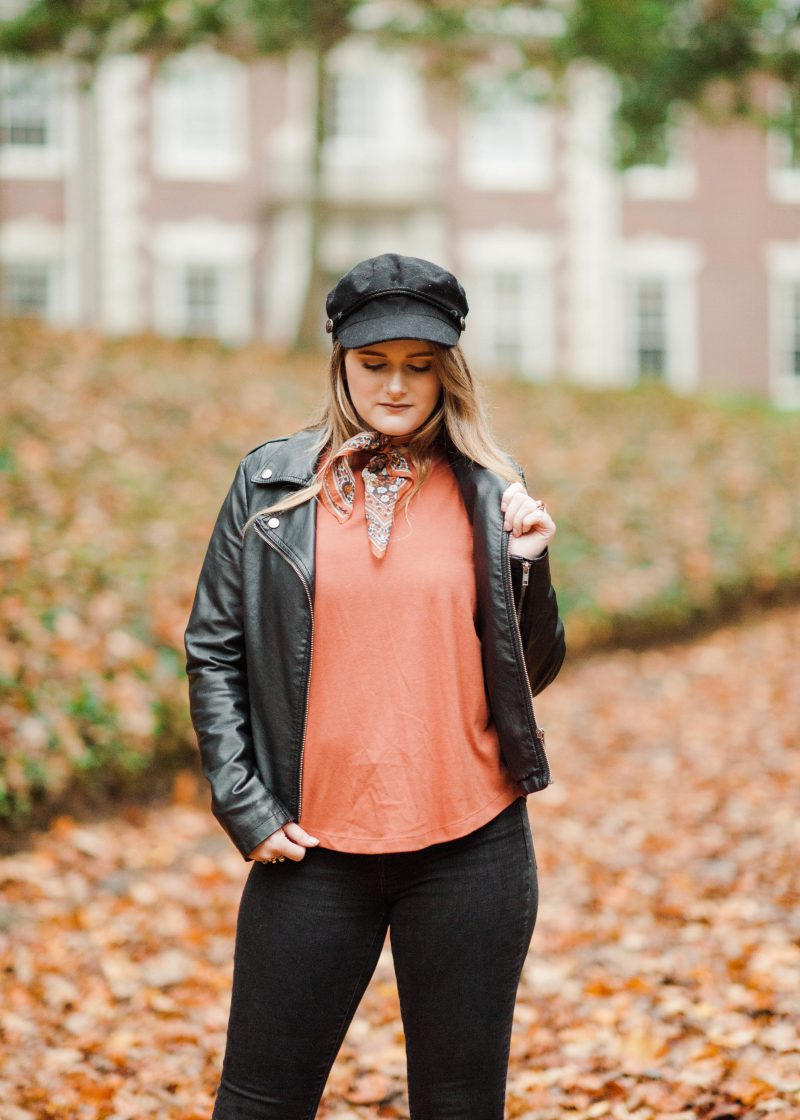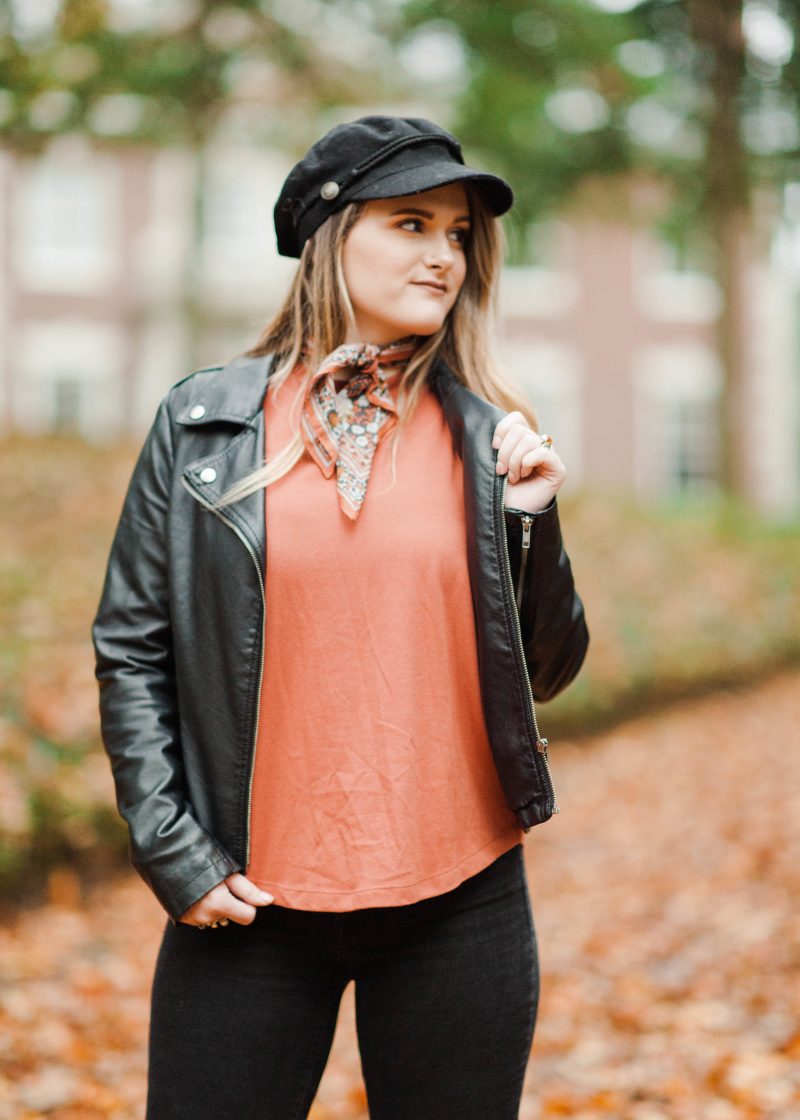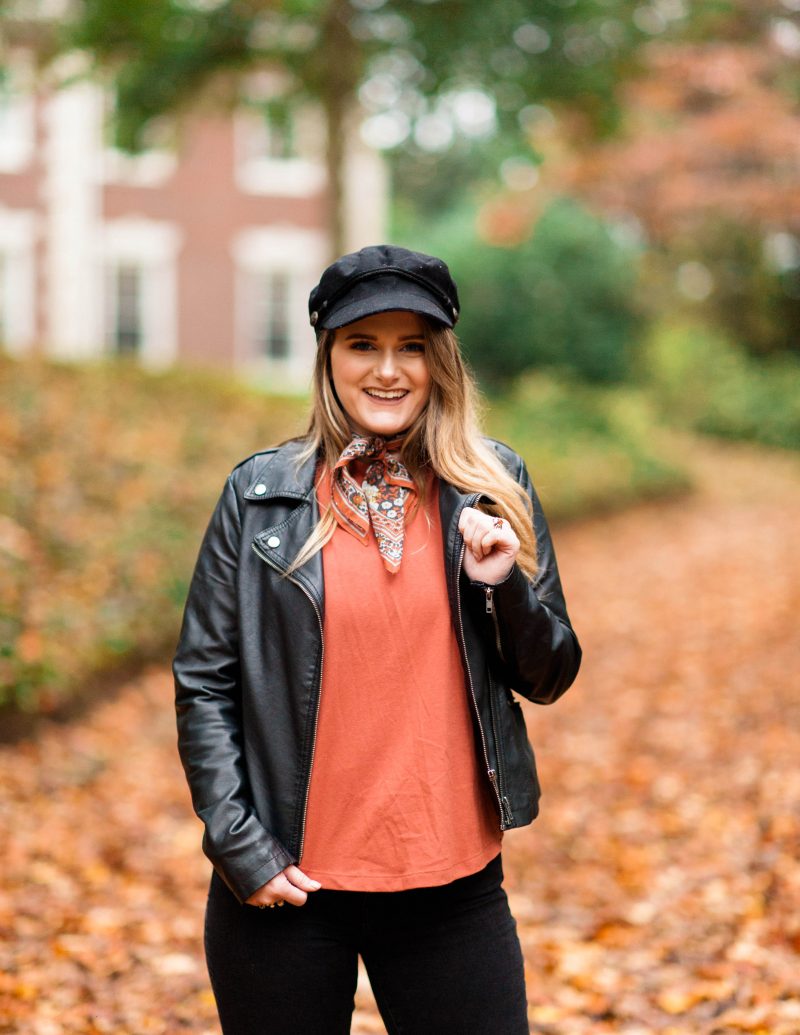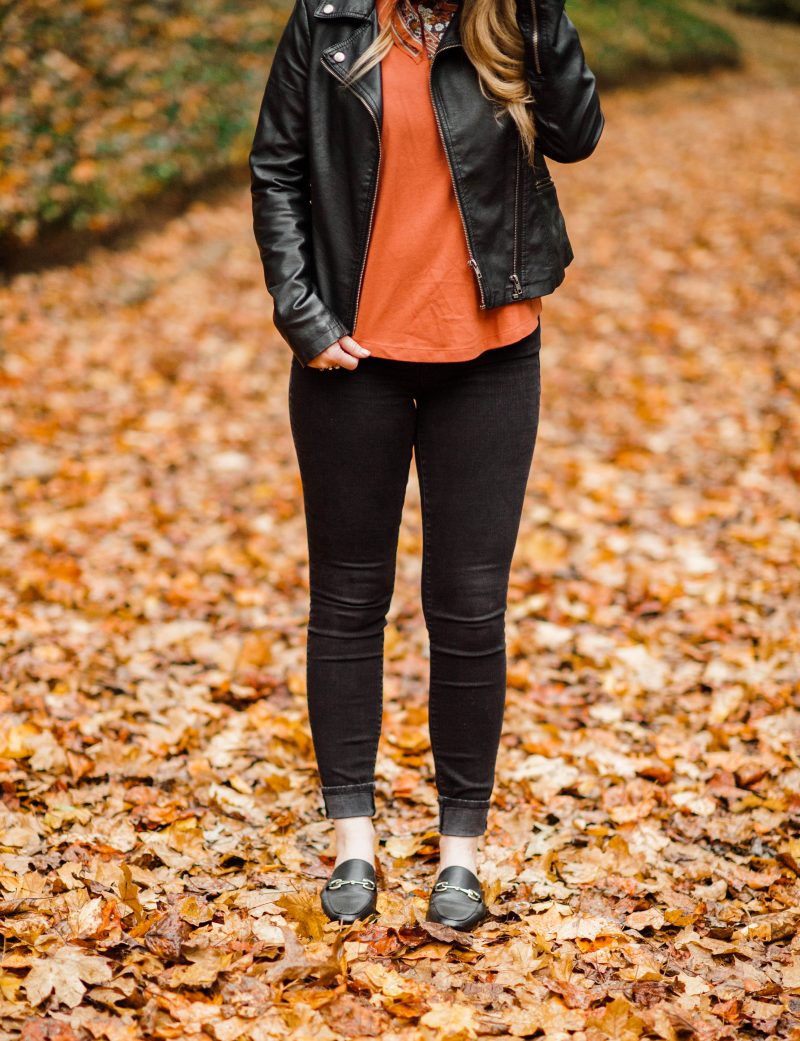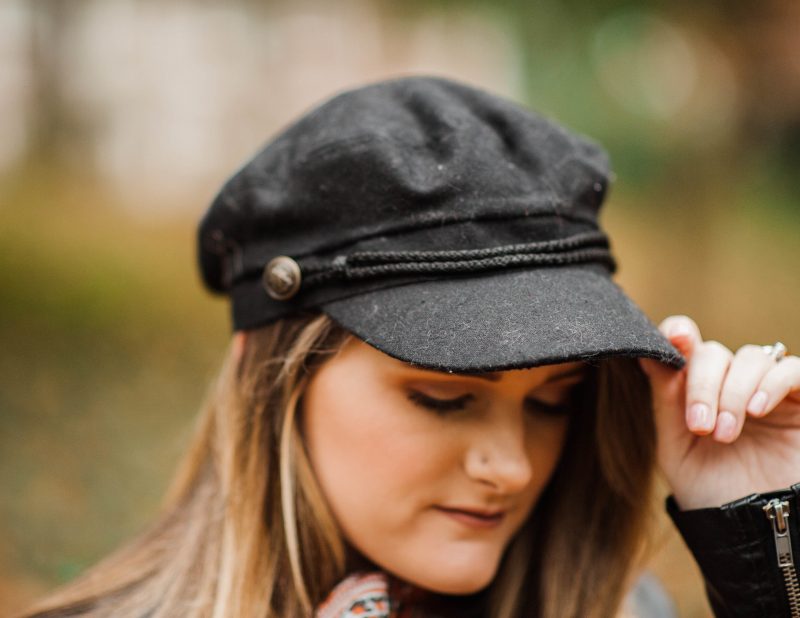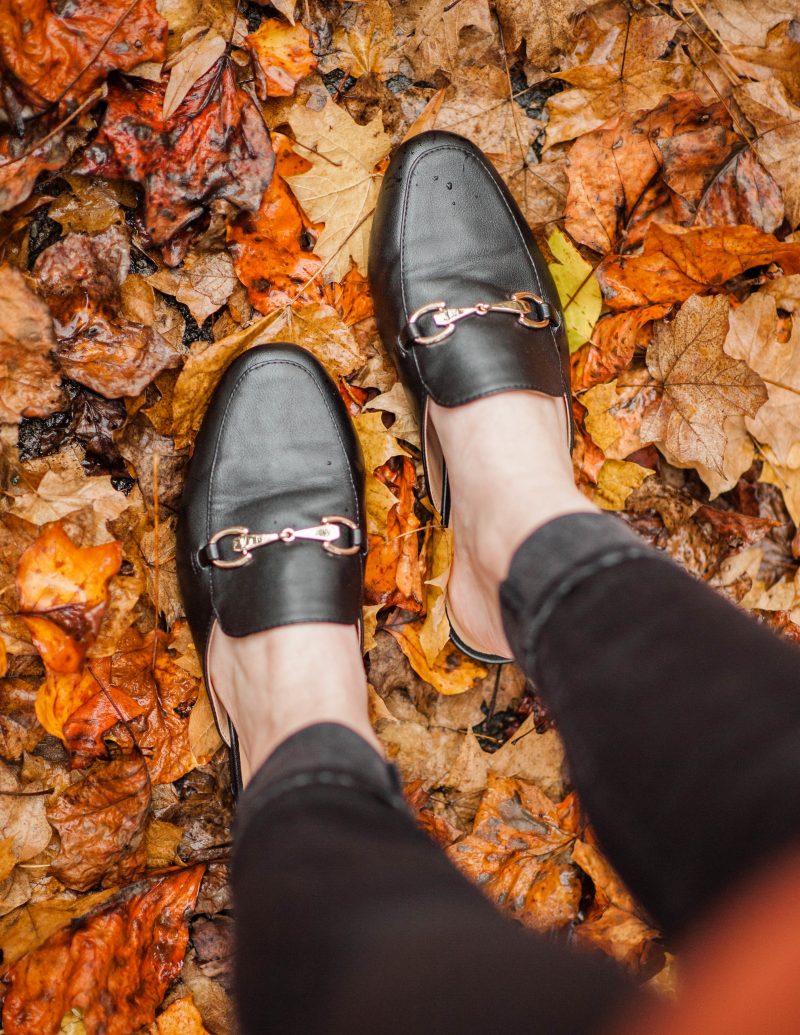 Photography By Minela Sejdin Photography
Cabby Hat // Faux Leather Jacket // Bandana // Shirt // Jeans // Loafers
Happy Wednesday, my loves! I'm going to keep this one short and sweet since I currently have a 10-page grad school paper to write… but I had to share this super cute outfit! When I first saw these hats I thought to myself, "there is NO way that I can pull that off," and then I tried one on… Trust me, they're easy to pull off and pretty much anyone can rock them. For this outfit, I chose to coordinate the colors and throw in a pattern to make things really stand out. I love the black hat because it matches everything and you can style it in several different ways!
For example, you could replace the jeans with a skirt for another simple, yet chic, look. What's also great about this outfit is that it's super affordable! The hat is under $15 and so is the bandana. I bought this faux leather jacket back in high school but it's been my tried-and-true ever since. The jeans were one of my best Madewell sale rack finds of all time and if you follow me on Instagram, then you know I put them to good use. Last are these bit-mule loafers from Target. The best part about them is the fact that they are the dupe for some nice, high-end designer ones, but they're under $25!
If you're nervous to try out this style of hat, don't be! I promise you will look absolutely stunning in it!
With love and hopes of inspiration,
Carly