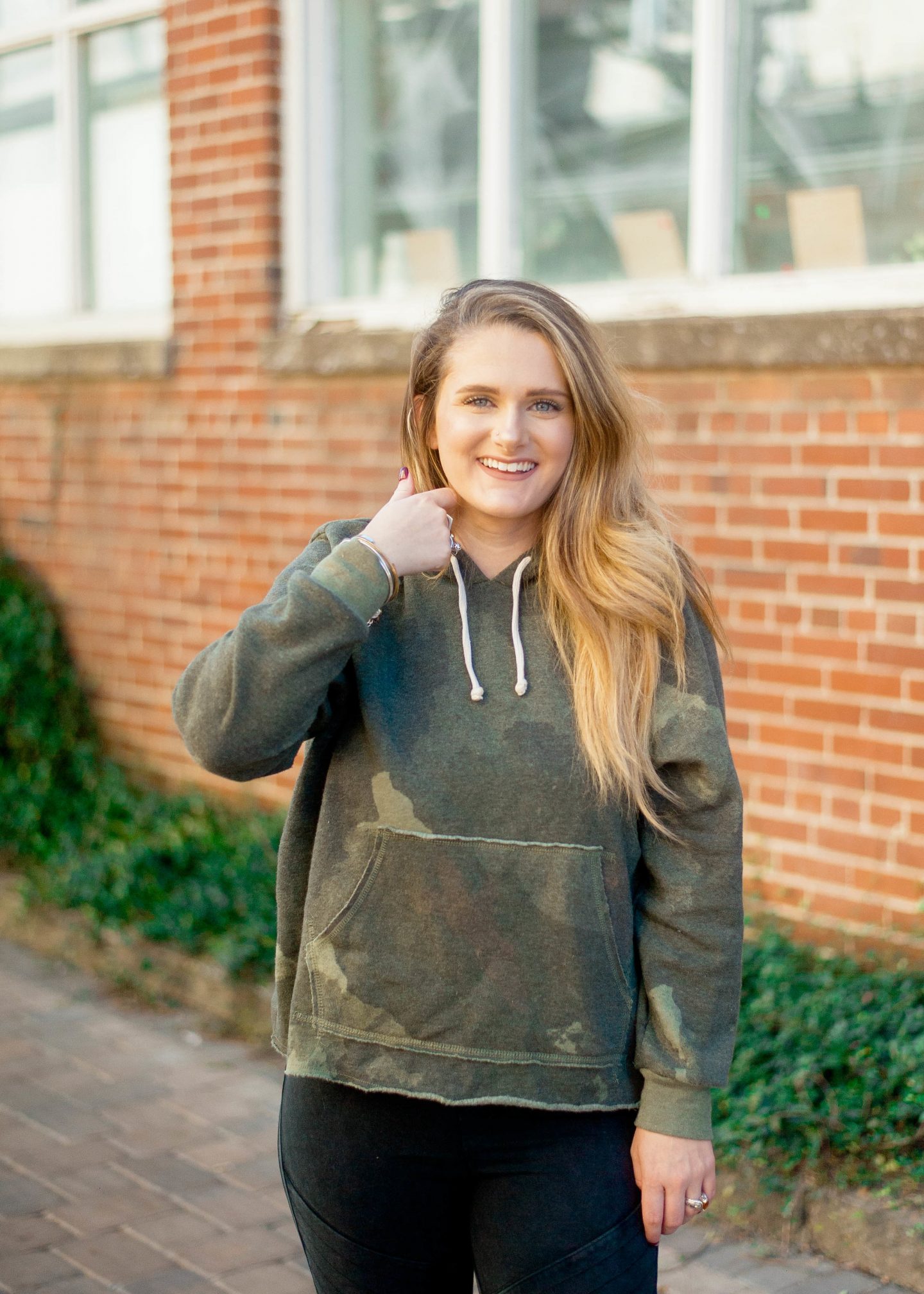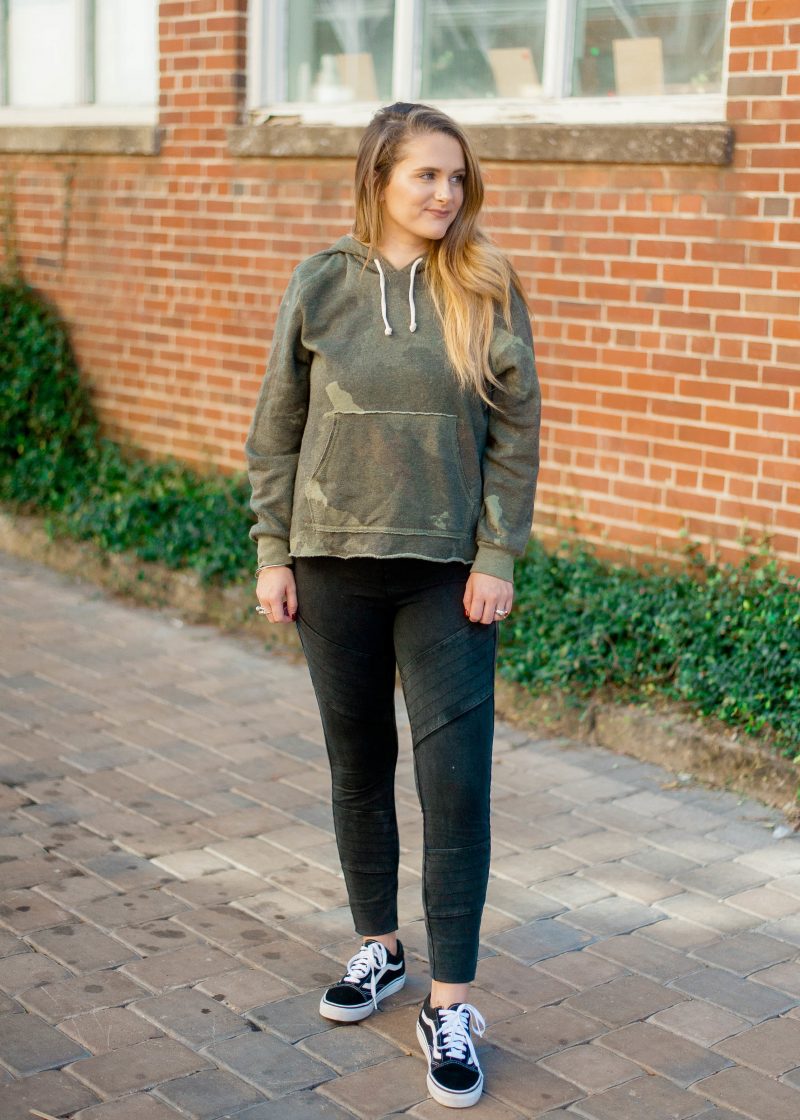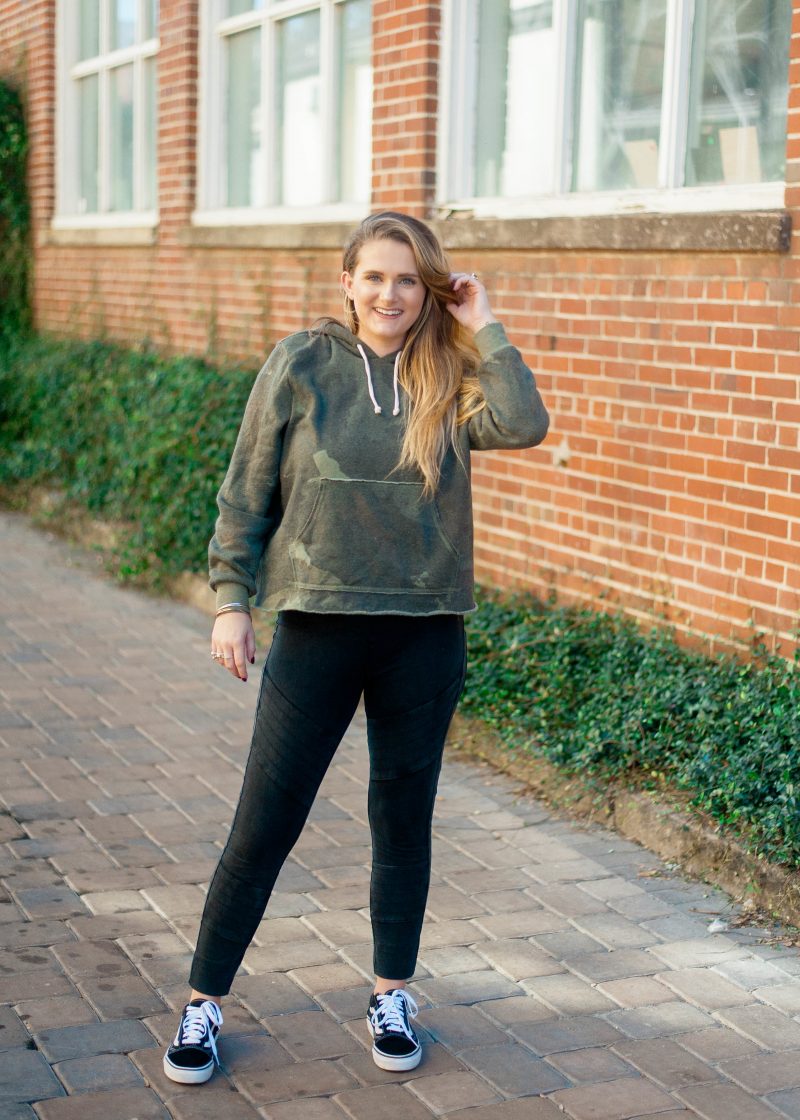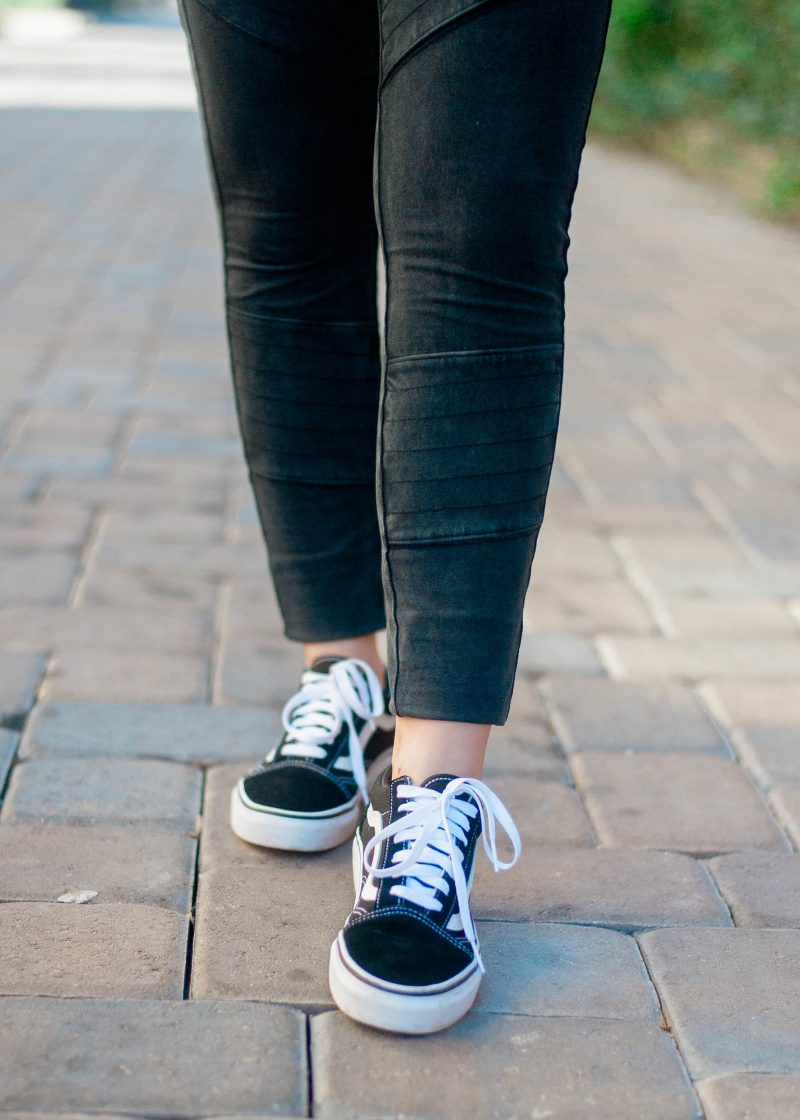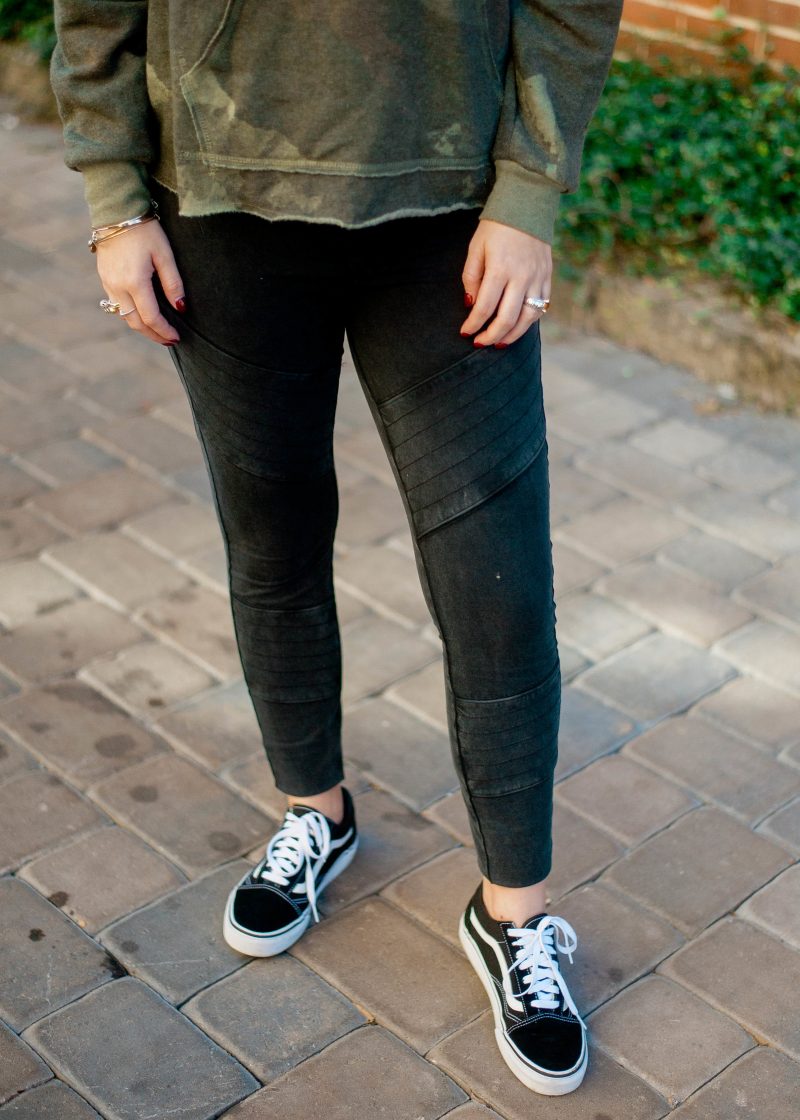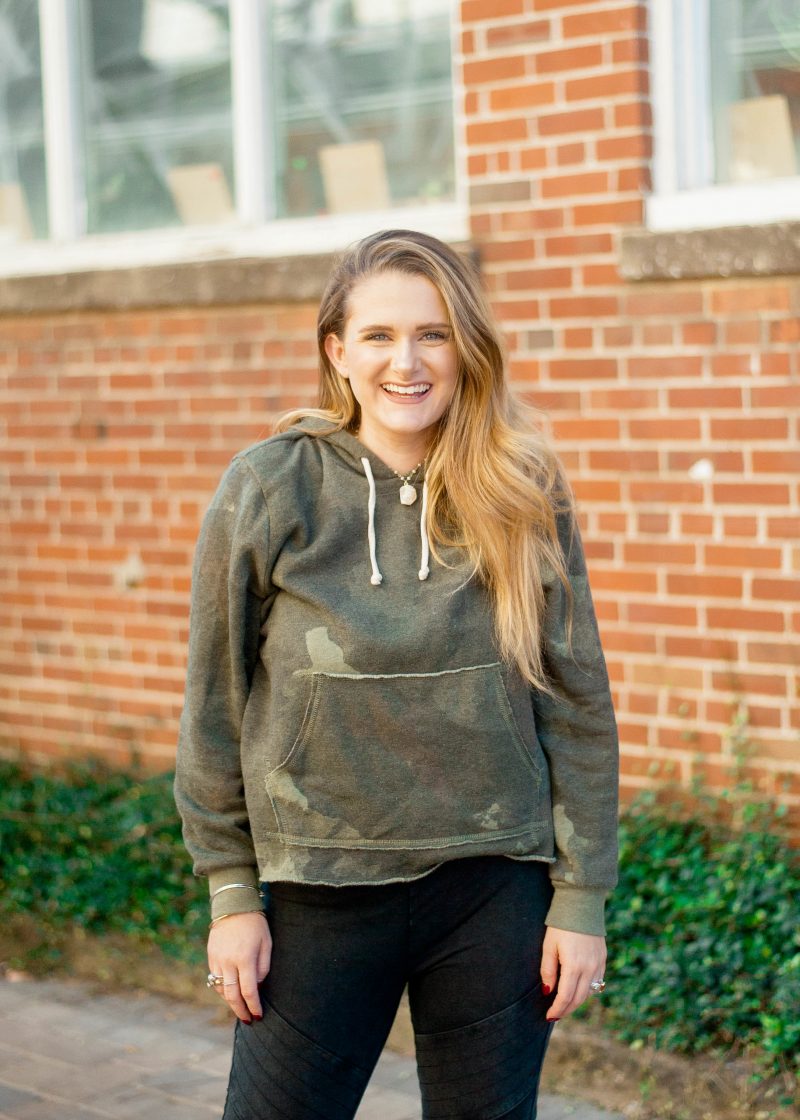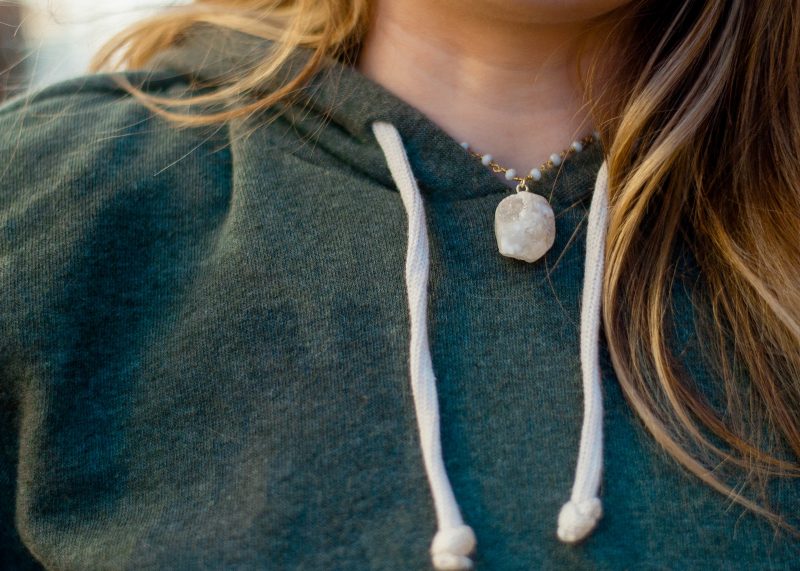 Camo Hoodie: Alternative Apparel, $62, use code 'MUSIC30' (similar one linked) | Moto Leggings: Target, $15 | Old Skool Vans: Vans, $55 | Necklace: Uncork'D, Prices Vary
I choose comfy clothes any chance that I get. I absolutely love being comfortable and if I'm running around, then I am most likely wearing some version of this outfit. I have an obsession with leggings and hoodies (like there are WAY too many in my closet), so I buy them all the time. This summer I went to the Alternative Apparel warehouse sale and stacked up on some basics. One of the best pieces I purchased was this hoodie. It's crazy soft and cozy! I love the raw hem and cropped look. Plus, camo is so on trend season that you just can't go wrong with it!! Also, keep an eye out for their next warehouse sale because I got so many timeless, quality items. Plus, nothing was over $20, even the third-party designer items that they sell.
Aside from unique and fun hoodies, I'm always looking for new pairs of leggings that aren't just a basic color. When I saw these leggings I instantly thought that they looked identical to some of the more upscale pairs you find in boutiques. These leggings aren't so structured, so they're perfect for lounging. I'm on the shorter side, so I had to cuff mine a little bit because they run long. These are a grey wash, but they also come in black!
Anytime I have the chance to wear my vans, I do. I love these shoes so much and they go with pretty much anything! They're incredibly comfortable and make for the perfect travel shoe. I finished off my athleisure outfit with this geode necklace from Uncork'D (my mom's company), which I just recently did a giveaway with on my Instagram. When it comes to athleisure, I'm either full on grunge – no makeup, hair up and big shades; or I'm trying to dress it up and make it look fashionable like I did here. Don't you love the endless options with workout clothes?! We all know I'm not actually going to the gym in them, so I might as well make them look cute!
Don't forget to subscribe to the blog and follow me on Instagram!
Where is your favorite place to get athleisure from??
With love and hopes of inspiration,
Carly