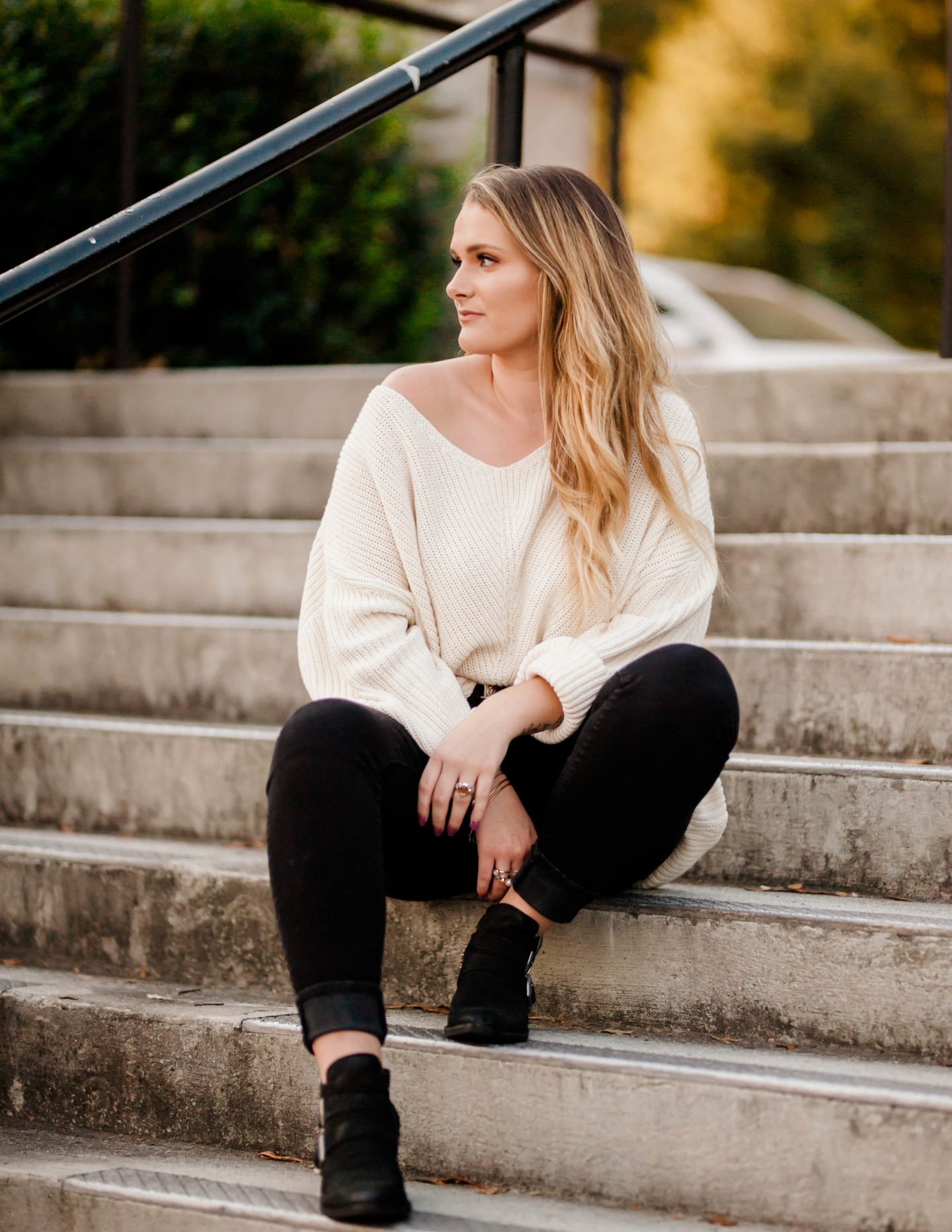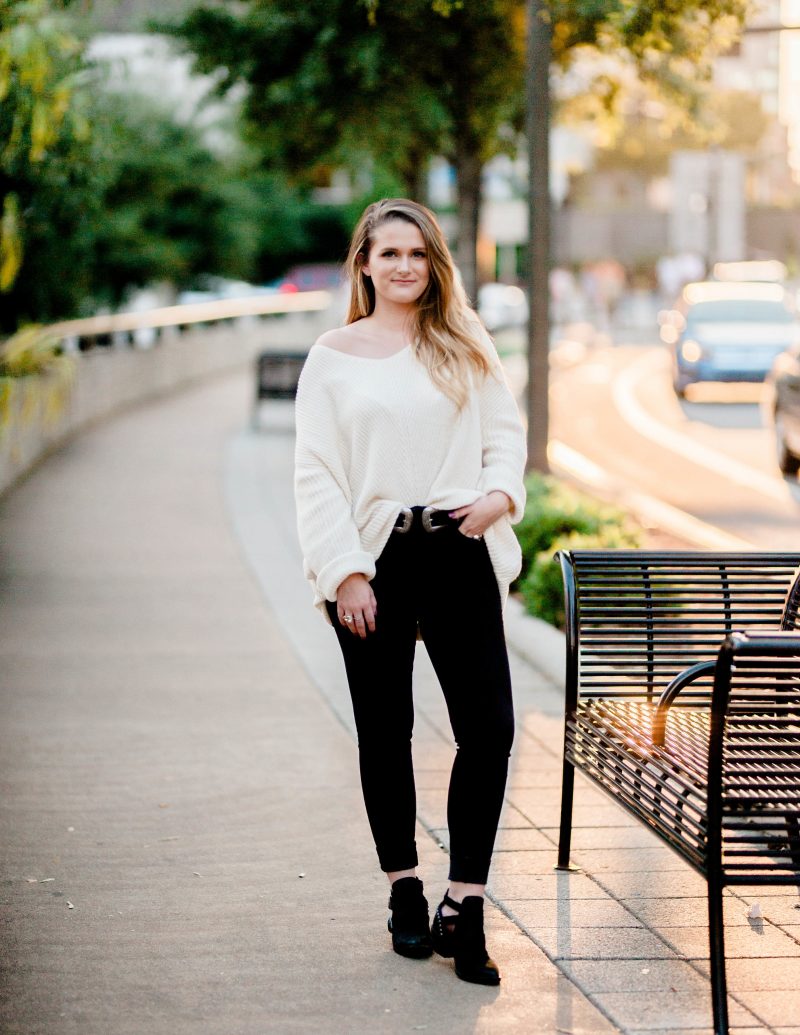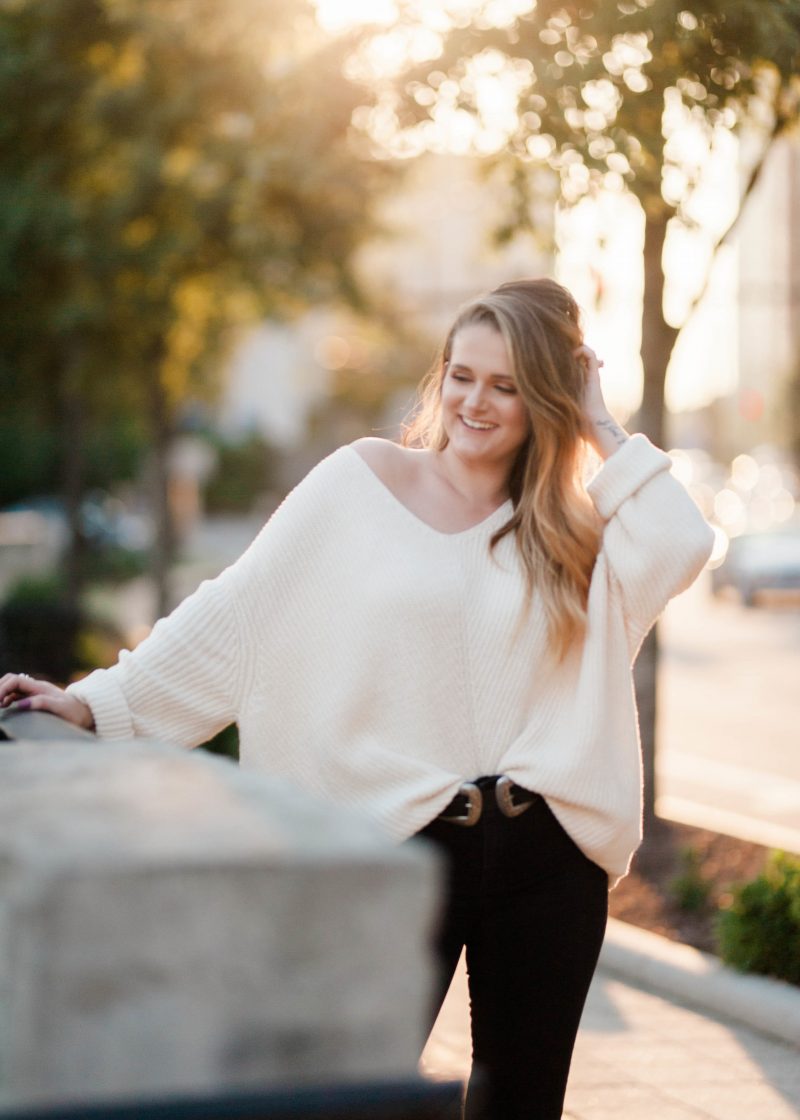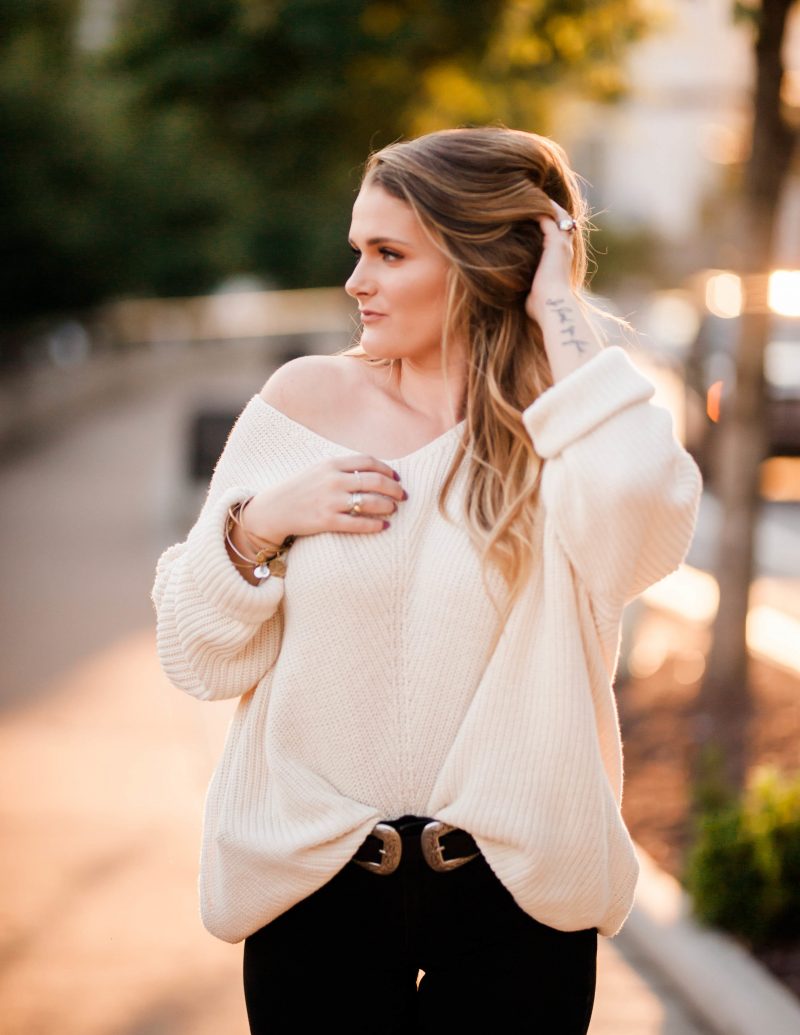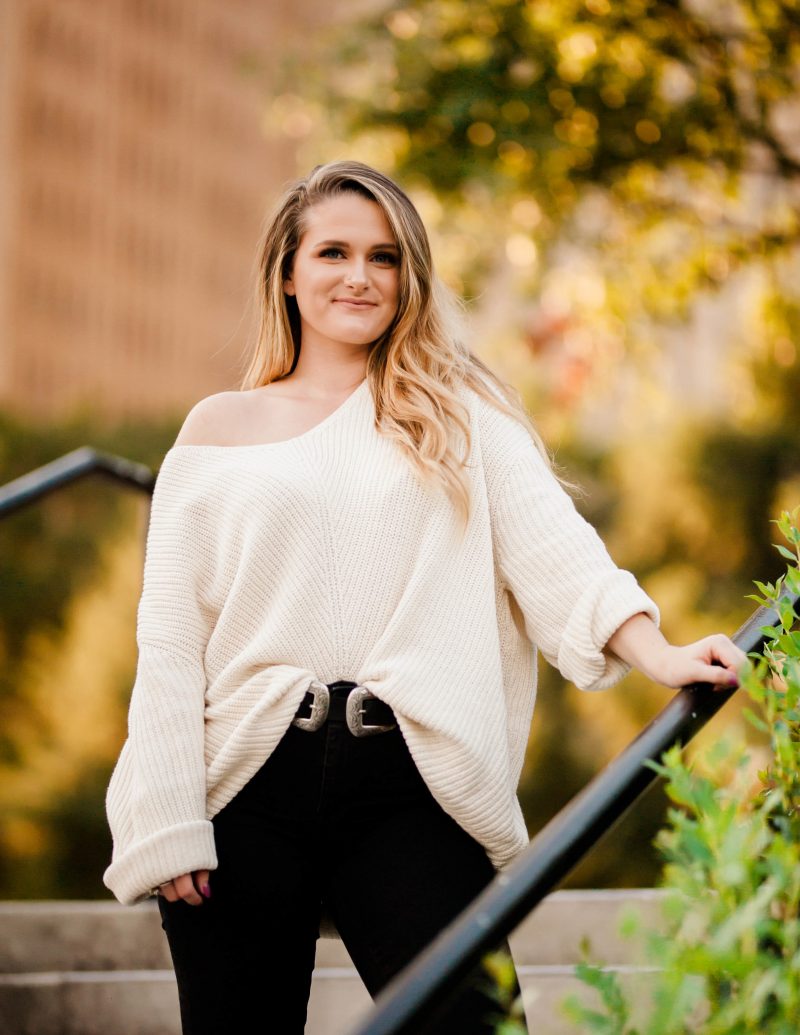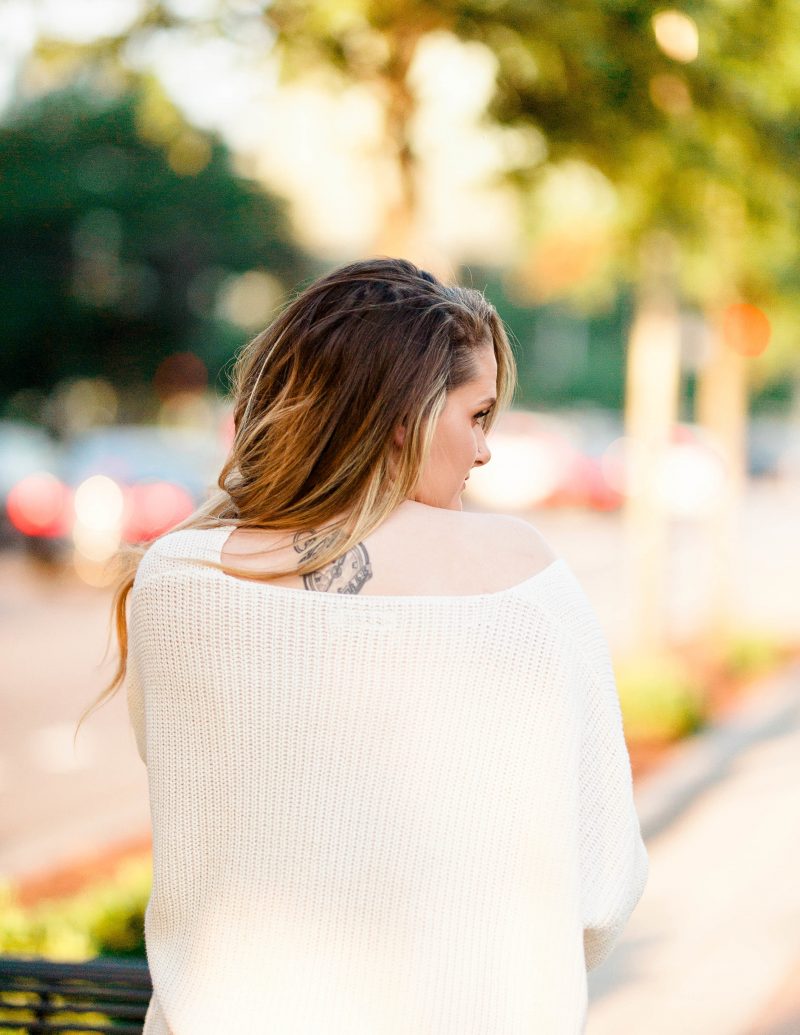 Photography by Minela Sejdin Photography
Sweater: Urban Outfitters $60 | Jeans: Madewell, purchased on sale $75 | Belt: Top Shop $40 | Shoes: Dolce Vita, at TJ Maxx for $45 linked here for $119
This outfit is going to be on repeat this season; I just can't get enough. What makes this outfit even better is that all of these items are very nice, but I didn't pay full price for all of them!! That's my main goal – find great pieces for an even better price. For the fall, I tend to always wear sweaters with any chance that I get. This one is one of my absolute favorites. It's soft, warm and cozy. It goes with everything and can easily be dressed up for an office look!
You also can't go wrong with a great pair of denim. These jeans are my tried and true. They are comfortable, flattering and perfect for any occasion. If you're looking for a great pair of denim, check Madewell, especially their sale section.
Last, but not least, you can't forget the accessories! I had been wanting one of these belts for a while and I tried so many different brands to stay on budget, but they just didn't work out. I finally caved and bought this one from Top Shop and I don't regret it one bit! It's a statement piece that can take your outfit to the next level. The negative, taking it on and off… Next, these shoes! I found the tan ones first at TJ Maxx, priced wrong for $22 and I knew I wasn't leaving without them. They are the perfect statement bootie for that weekend outfit. Then I was in another TJ Maxx not too long ago and found the black pair on sale for $45, and I couldn't resist. They are comfortable and perfect for this seasonal transition since they have cutouts on the sides. I love that I can rock them with a pair of jeans and a concert tee or make them a little dressier with a skirt or a dress. Those are the kinds of shoes you want to be buying!
What is one item that you absolutely love to buy to take your outfits up a notch?
With love and hopes of inspiration,
Carly