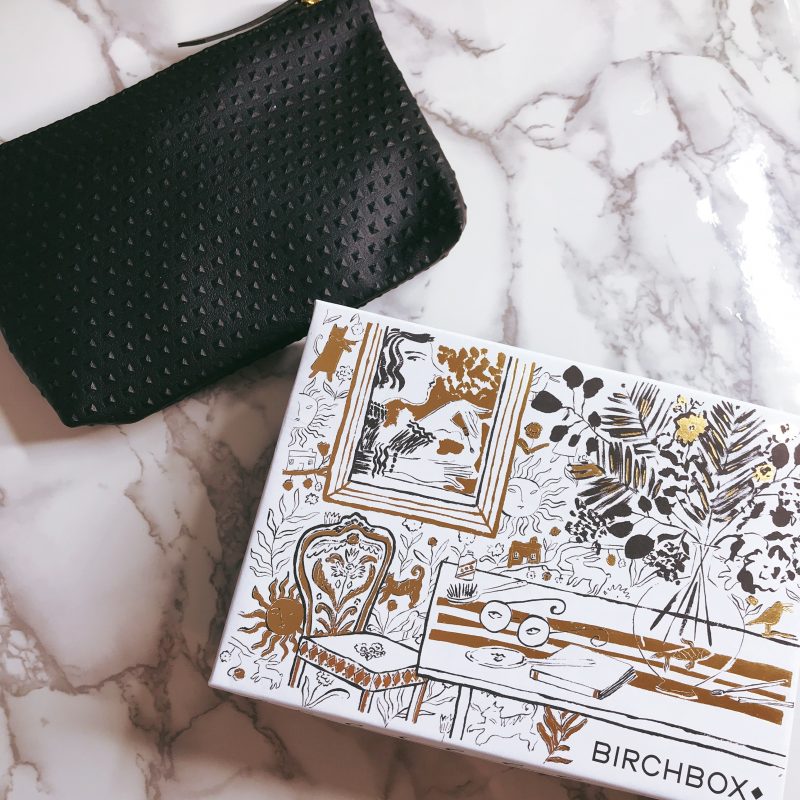 I have I mentioned how fast time is flying by?? Last month, I actually some great samples in my Birchbox and Ipsy but they came late and before I knew it, the month was long gone. This month I also got some great samples and I have loved using them! I have definitely found some that I will be using long-term and purchasing for reuse.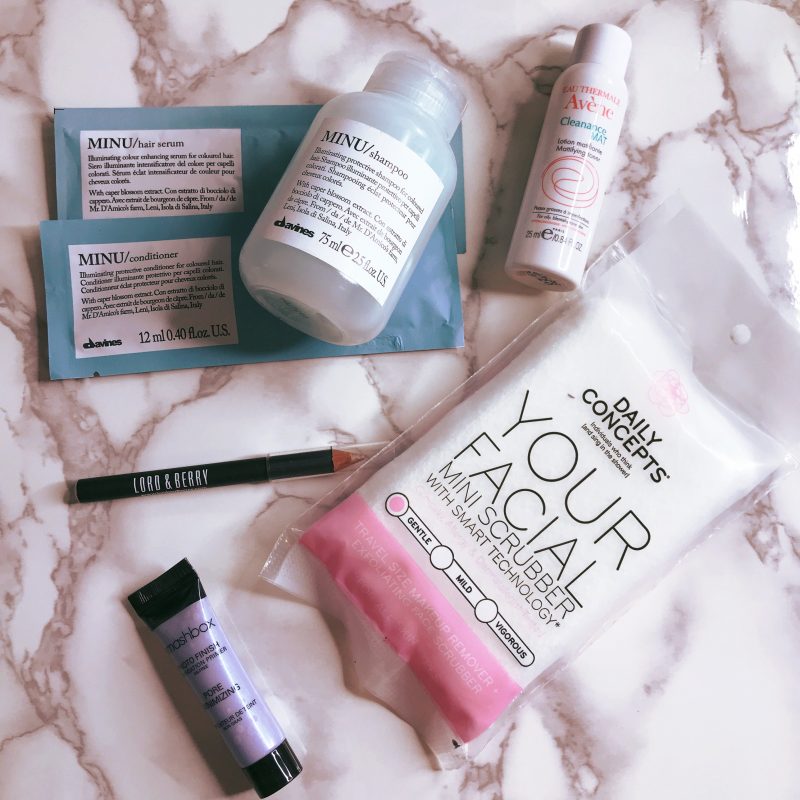 Birchbox
Avène Cleanance MAT Mattifying Toner: $22 for 6.7 fl oz – When I first got this product I was just 'whatever' about it. But I truly feel that it has made an impression on my skin, even in such a short amount of time. After I wash my face, I apply this all over my face using a cotton round. It's not too strong or acidic, which makes it perfect for those with sensitive skin.
Davines MINU Illuminating Shampoo & Conditioner: $26/$30 for 250 ml – I've used their shampoo and conditioner before but a different type. I love it! It made my hair feel amazing. It's too expensive for the amount that you get, in my opinion, but if you're into luxurious shampoos and conditioners, and don't use half a bottle each wash, then maybe it's worth a shot!
Davines MINU Hair Serum: $25 for 150 ml – Like I said above, their products are great, but this hair serum from them was a first for me. If you've read any of my past beauty blogs, you will know that I have to use serums in my hair. I have thick, coarse and frizzy hair so if I fail to use a serum or oil, it's not good! I loved this product, but I feel like my drugstore ones do just as good of a job.
Smashbox Cosmetics Photo Finish Pore Minimizing Primer: $39 for 1 oz – I love Smashbox products! They haven't ever let me down, and the same goes with this one. The only negative, the price for the amount. This product definitely does the job that it's intended to do, minimize the look of pores. If you're into expensive primers, then it's worth it, especially if you're wanting to minimize pores.
Daily Concepts Your Facial Micro Scrubber: $8 – I tried using this to take off my makeup, but I didn't feel like it really worked. It left my sponge looking dirty and a ton of makeup on my face. It's great if you just want to use it as an exfoliating sponge while washing your face. But I wouldn't recommend it for taking off your makeup!
Lord & Berry Glow Strobing Pencil: $10 – I absolutely love adding a little highlight to my brow bone. I feel like this strobing pencil is perfect and fool-proof!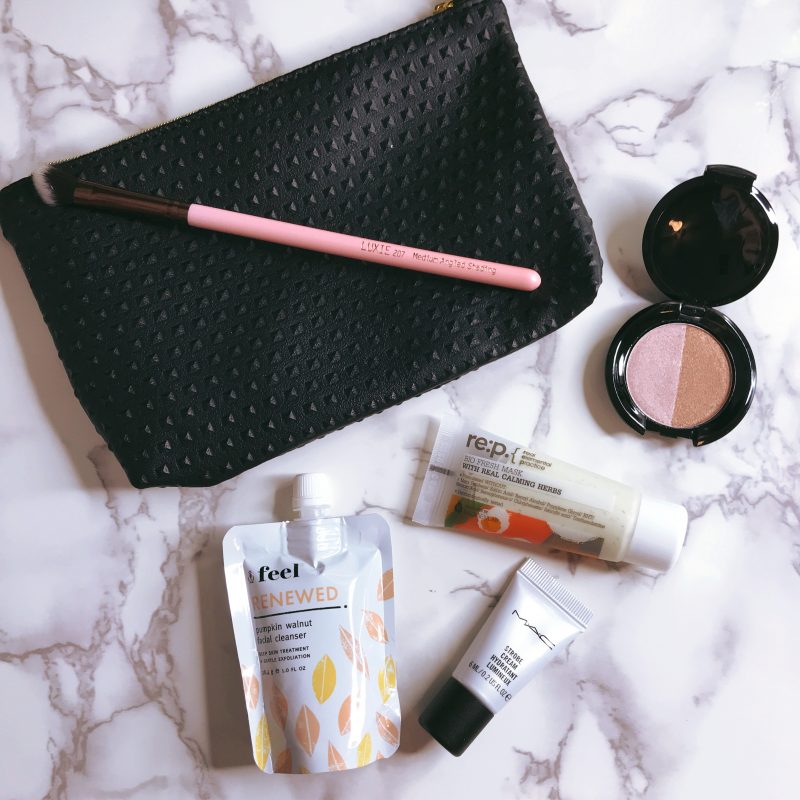 Ipsy
Luxie Rose Gold Medium Angled Shading Eye Brush: $12 – This is the third time I've received a Luxie brush and I am always pleased with them. I love how soft these bristles are and how well they blend my eyeshadow. These brushes aren't very well known or talked about much, but they are so worth it!
Nomad Cosmetics Multi-Perfection Illuminating Bronzer Duo in Principessa: Unfortunately, this specific duo isn't available on their site from what I can see. I used the bronzer to give my look some glow and it worked great. I also used the blush side as a blush topper/highlight and it was gorgeous!
MAC Strobe Cream: $12 for 1 oz – I've tried this product before and honestly, it's just OK. It's very light and better worn on the skin when no makeup will be covering it. If you're looking for an illuminizing primer, try the LUMI one from L'Oreal!
Feel Renewed Pumpkin Walnut Facial Cleanser: $28 for 4 fl oz – I loved this facial cleanser! It was slightly exfoliating but left my face feeling refreshed! Plus, the packaging was a plus.
re:p Bio Fresh Mask with Real Calming Herb: $41 for 4.5 oz – I love a good face mask but I will admit that I was a bit disappointed in this one. I kept it on for longer than listed, and it still didn't dry. For the price, it just isn't worth it to me! I feel like I get my best results from the LUSH masks that are a fraction of the price!