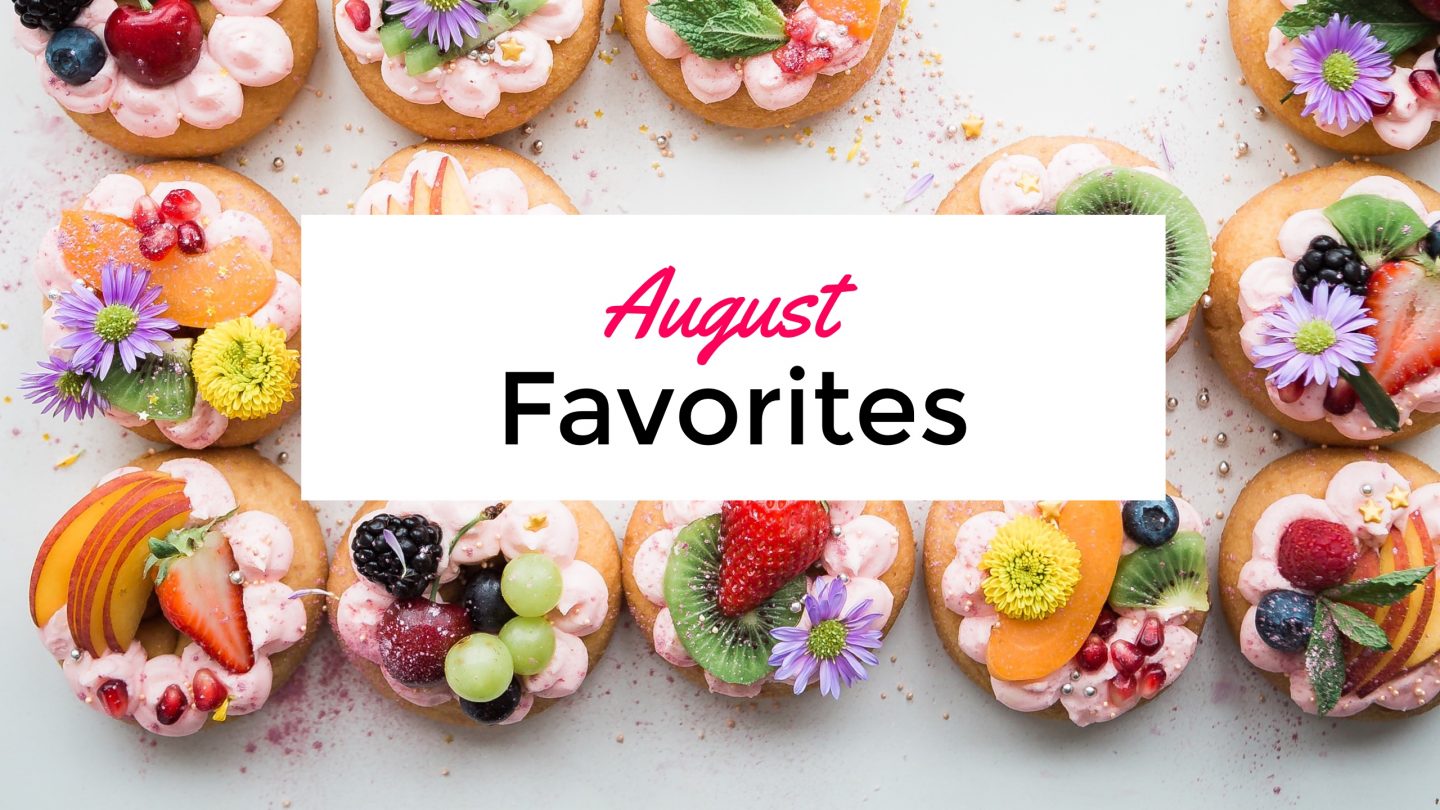 August feels like it came and went faster than any month this year so far. I was so busy and caught up in life that I hardly remembered to try new things. Luckily, I was able to round up a few things that really stood out to me this month. Stay tuned for September's favorites, because there are so many things that I've been loving these past two weeks!
Free People Clean Slate Hat: $58 – This has been my number one favorite from the day that I bought it. I love wearing hats no matter the season, I will always be sporting hats. I splurged a little bit on this purchase, but I'm so glad I did. I own multiple hats but this is by far my favorite.
Blue Apron Meals: Prices Vary – I started this meal service because I have what feels like no time to grocery shop and get everything ready for nice meals. I absolutely love it! I get my meals delivered on Sunday and each one gives me 2-3 meals or more. I love the time that it saves me and the money!
Podcasts: Free – Podcasts have been my guilty pleasure lately. Some of my favorites are The Lady Gang, Off The Vine, Straight Up With Stassi, Betch Slapped, The Morning Breath and Mouthing Off. I listen to them in the car or at my desk and I love how entertaining they are! They inform me of all the pop culture things going on or just give me a good laugh. Plus, I love how I learn about several new products and services.
Colour Pop Ultra Satin Liquid Lipstick: $6, shade 'Magic Wand' – I absolutely love this color and formula! I have several ColourPop lipsticks, but this one is by far my favorite. While it's not a true matte, it doesn't get too dry or crumble off your lips. This color is the perfect nude pink! Plus, you can't beat the price.
Maybelline SuperStay Matte Ink Lipstick: $9.50, shade 'Pioneer' – I can't say enough good things about this lipstick. Every time I wear it, it doesn't budge. It stays put, doesn't transfer and looks like I just applied it after a long day. It's a little tough to get off, but the way that it wears makes it all worth it. There aren't that many shades, but I have a feeling that will be changing!
Dove Beauty Bar Pink: $8 for 6 bars – I was having some issues with my skin when my boyfriend's mom recommended that I try washing my face with the Dove bars for a while. Well, it worked! My skin cleared up in no time. Now I'm hooked and use it at least once a day. I trade off between the bars and my regular face wash, which has created a great balance.
OYA Platinum Shampoo: $23 for 8.5 oz. – These products were sent to me and I have been loving them! Since I dye my hair, I have been looking for a platinum shampoo that works with my hair, and this does just that. Every other brand that I've used has left my hair feeling dry and tangled with a purple sheen. This shampoo has done the exact opposite!
OYA Conditioner: $25 for 8.5 oz. – I've been pairing the shampoo and conditioner together and it's been working wonders for my hair. I finally found a great shampoo and conditioner for my hair that also prolongs my color!
OYA Leave-in Conditioner: $26 for 8.5 oz. – I am big on hair products because I have such thick, frizzy and curly hair. I love finding new products that help to control that. This leave-in conditioner is a fine mist which is great because it prevents you from getting too much product in one area, leaving your hair greasy. This product has been great for my hair. After I wash and dry my hair, my hair has just enough volume but gives me that day after wash feel, which is when my hair performs best!
Mix No. 6 Kells Sandal: $45, on sale for $30 – I found these shoes in DSW one day and I have been wearing them non-stop. I love the rustic buckle and detail on the shoes that make them so versatile. I can dress them up for the office or pair them with shorts and a sweater for a great casual weekend outfit!
What were your favorites this month?
With love and hopes of inspiration,
Carly