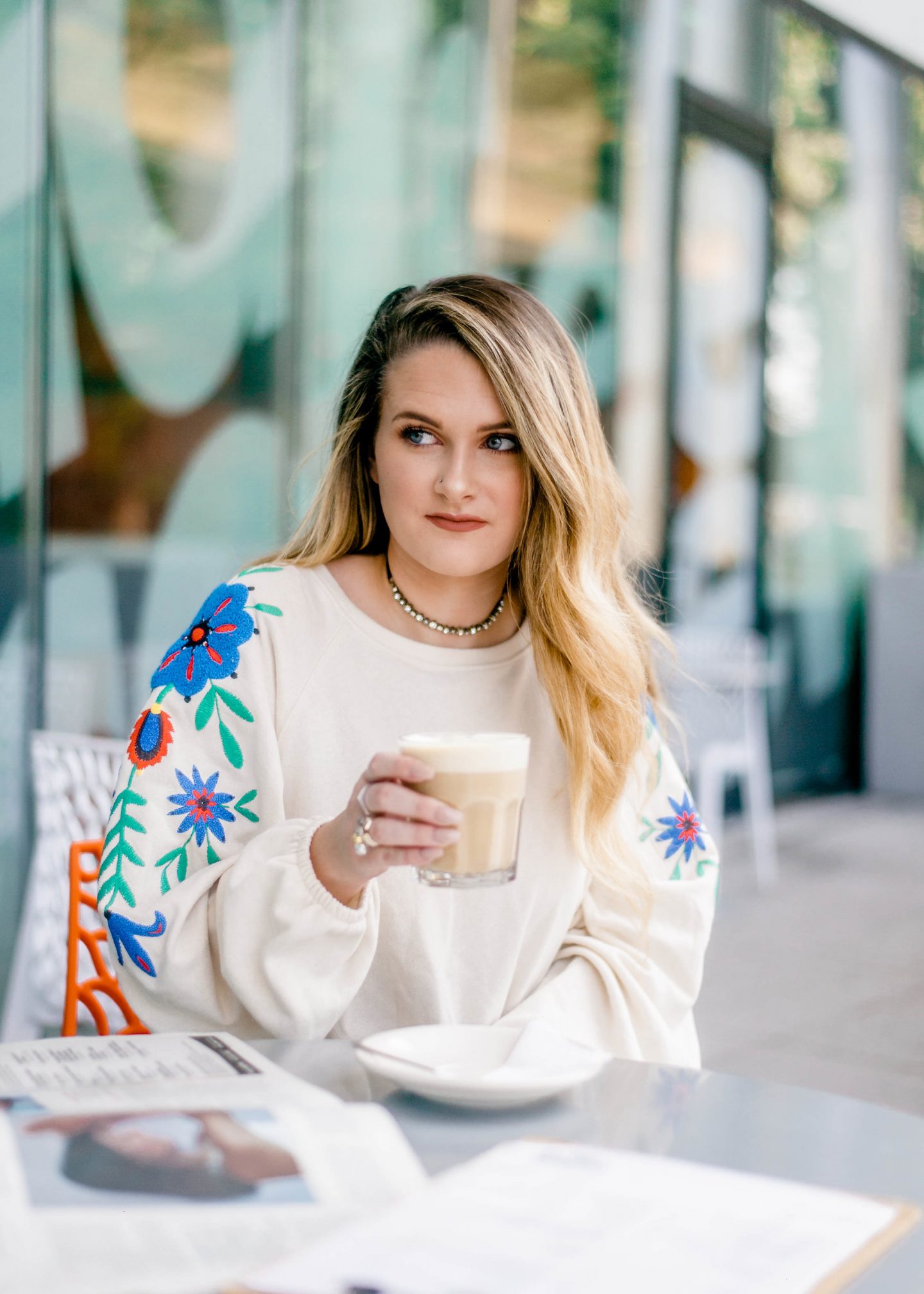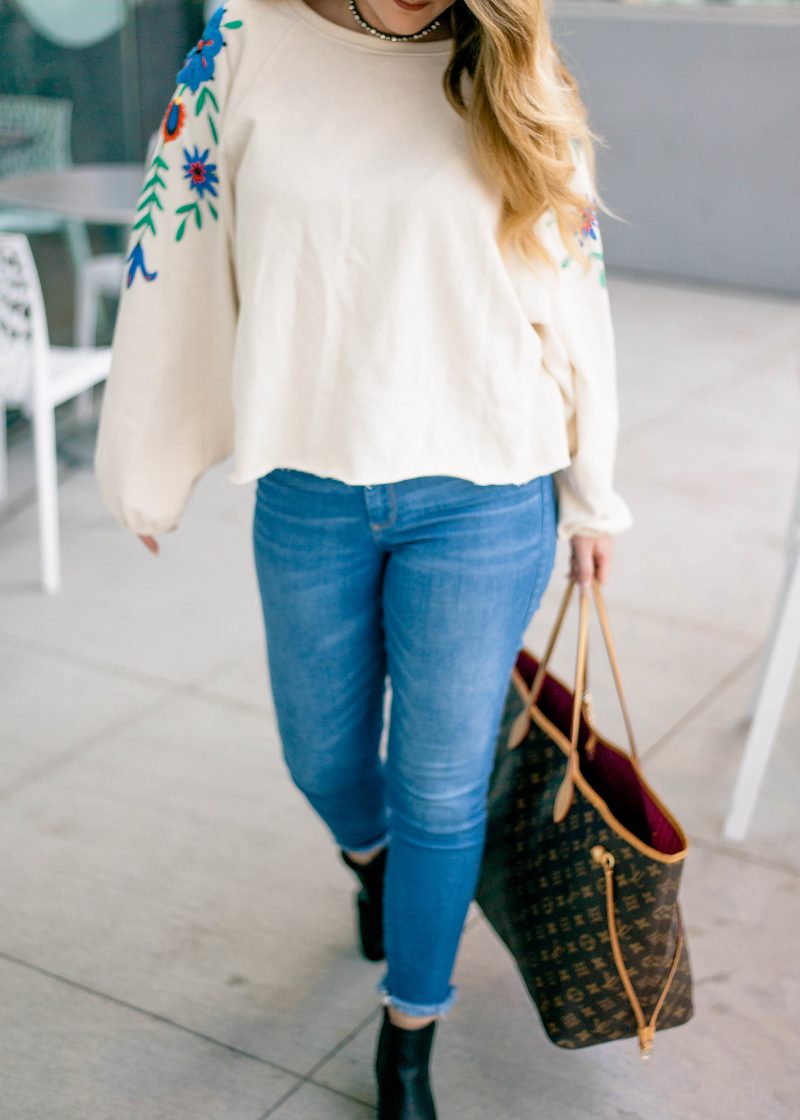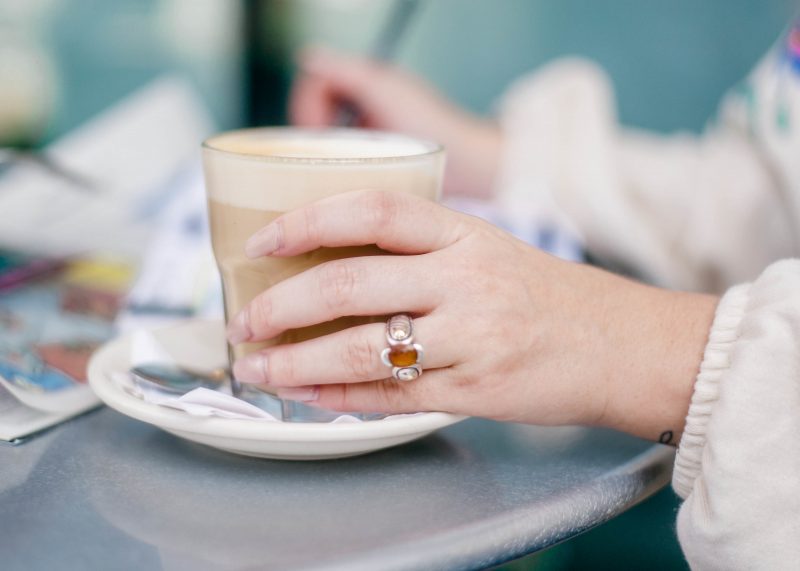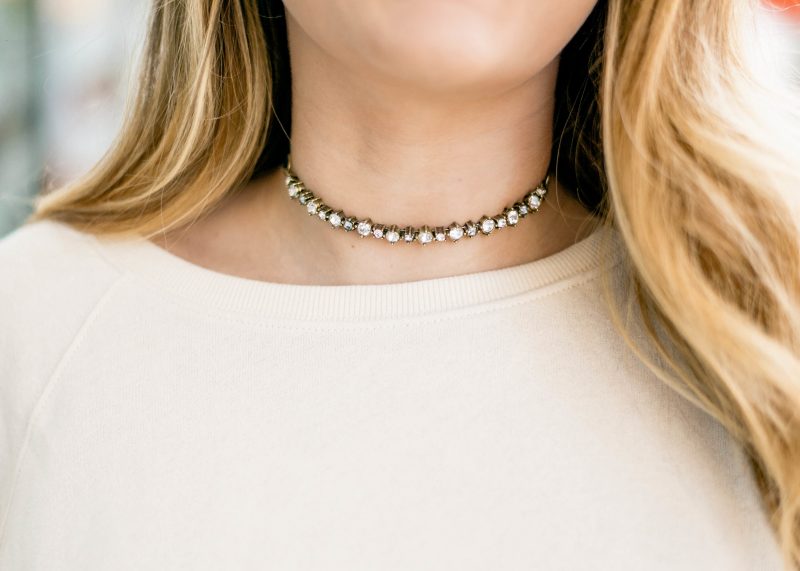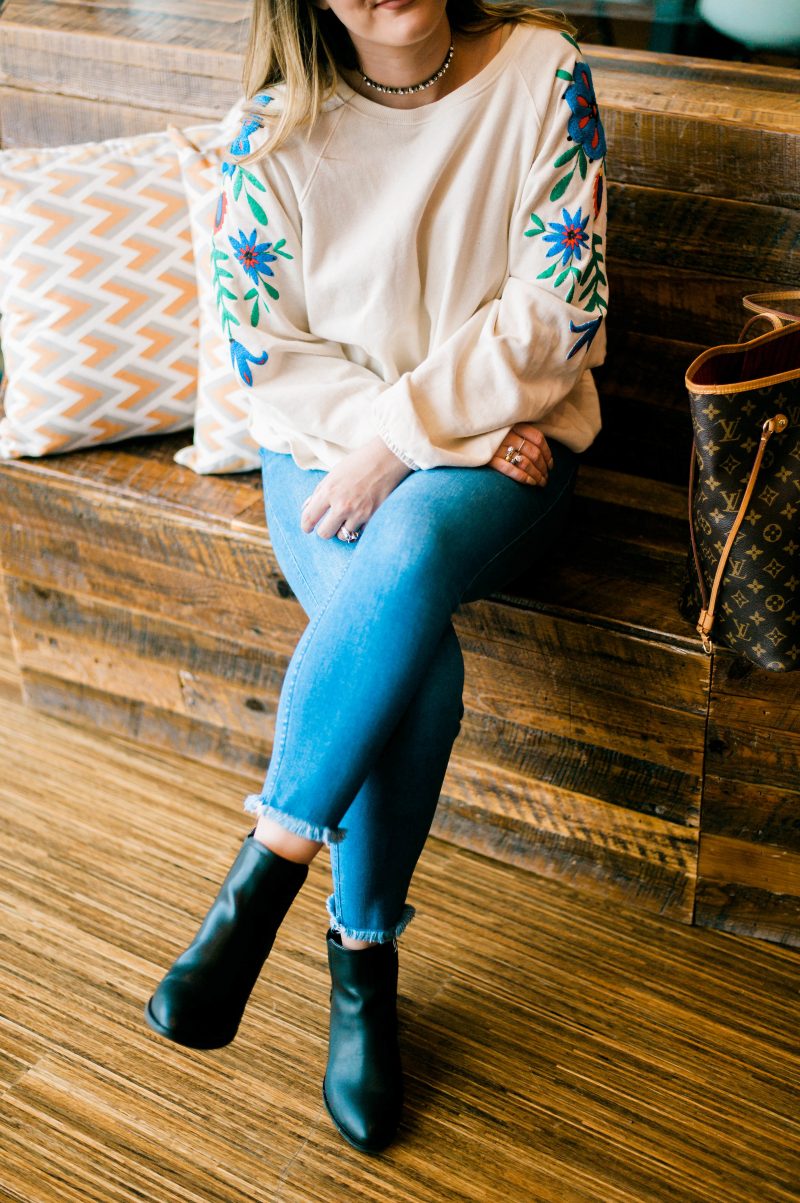 Embroidered Sweatshirt: Zara, $36 | Raw Hem Jeans: Abercrombie & Fitch from the thrift store | Chelsea Boots: A New Day at Target, $27 | Choker: SUGARFIX by BaubleBar at Target, $10 on sale (similar option here)
My favorite time of the year is finally here! Well, almost. If it's even the slightest bit chilly outside, I take full advantage and dress for a crisp fall day, even it's going to be 80 by the time I leave work. My favorite thing about fall is the fashion. I absolutely love sweaters and thermals, so I tend to go a bit overboard…oops! I decided to round up some of the super cute sweaters that I've seen so far (see the end of the post)! When I saw this one, I fell in love! The detailing on the shoulder stood out to me; I had nothing like it. I've paired it with wedges and a skirt for work, and then boots and jeans for a cold weekend coffee date.
When picking out sweaters, you want to think of the longevity and the different ways that you can style it, especially if you're going to buy one on that is a little more on the expensive side. I loved that this sweater wasn't too light weight or thick, and had some fun detailing that made it unique. Here, I've paired it with some of my favorite jeans and my new Chelsea Boots. I've also paired it with a simple black skirt for work, but the options don't stop there! For those in between days where the weather fluctuates, you can even pair sweaters with shorts.
Lastly, I paired this outfit with a statement choker. I bought this one on sale at Target for $10, what a steal! I am loving the new SUGARFIX by BaubleBar collection that Target has. There are so many pieces that go great with so many different styles. Below, I've linked some affordable, chic sweaters that are perfect for the upcoming seasons! They range from $20-$60, all different colors and can be dressed up or dressed down. What is your favorite way to style sweaters??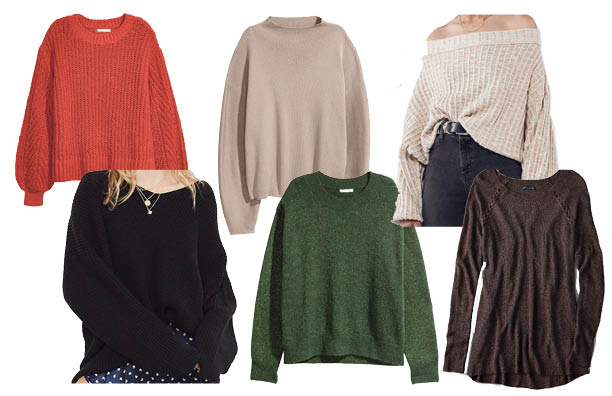 Orange Chunky Knit Sweater: H&M $20 | Black Oversized Sweater: Urban Outfitters $60 | Beige Turtleneck Fine-knit Sweater: H&M $20 | Olive Fine-knit Sweater: H&M $20 | Cream Off-the-shoulder Sweater: Urban Outfitters $60 | Brow Shoulder Stitch Sweater: American Eagle $40
Comment down below with your favorite sweaters! I need to buy more (not really, but kind of)!
With love and hopes of inspiration,
Carly