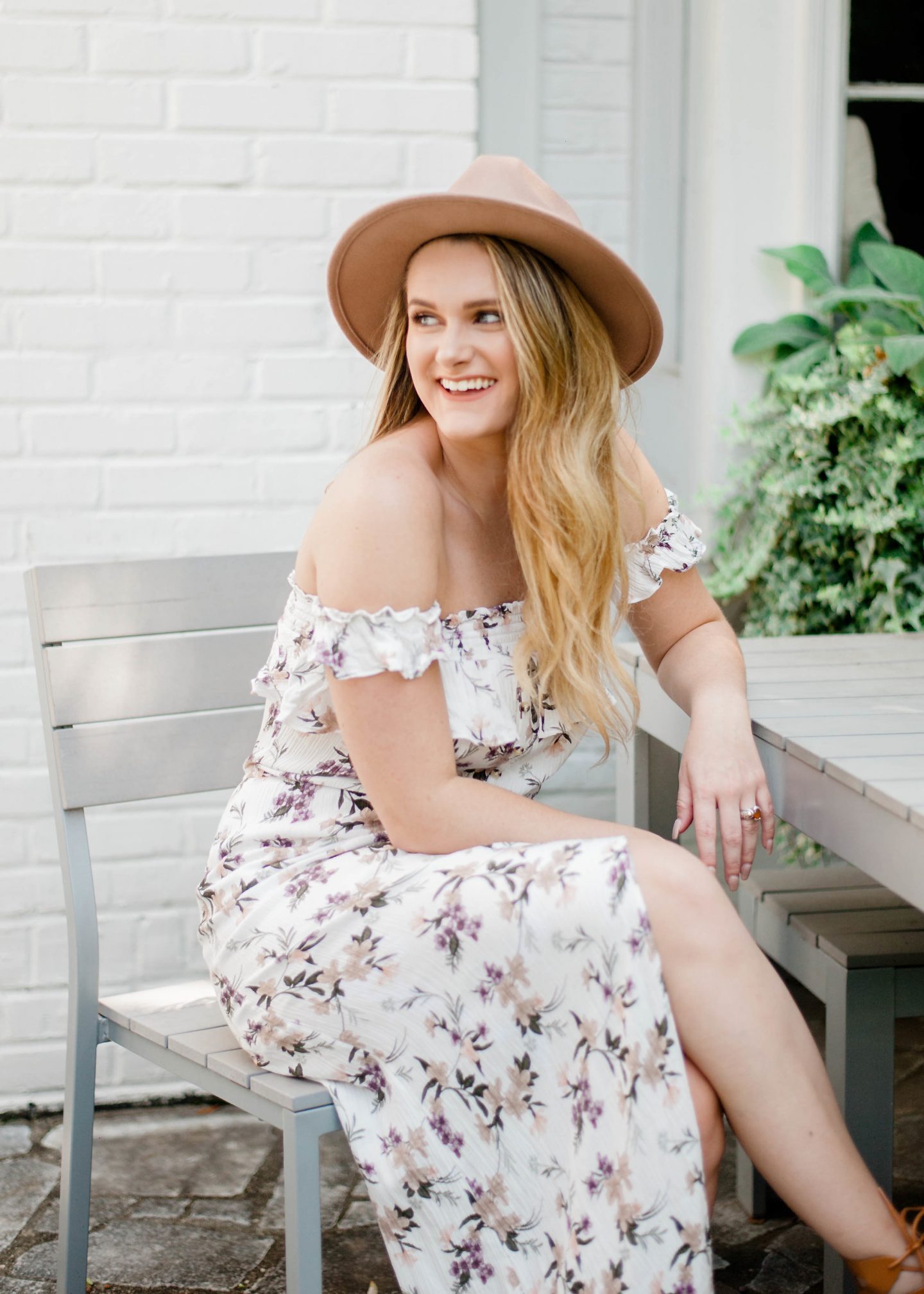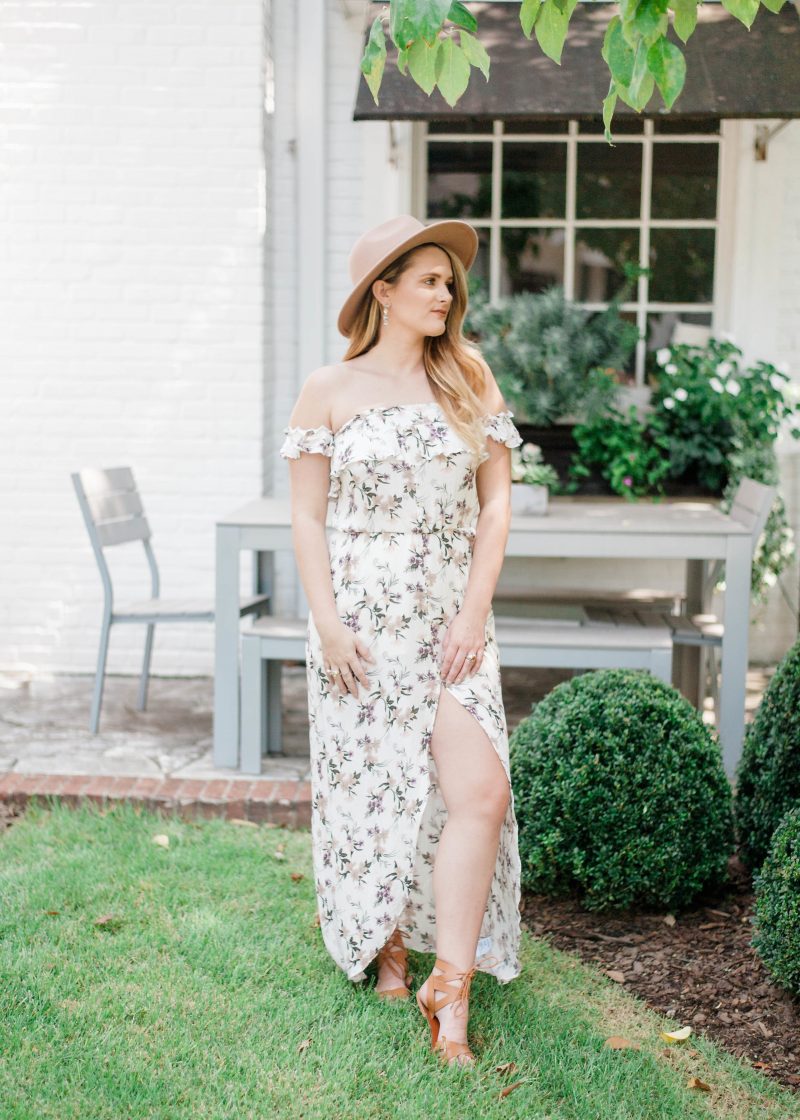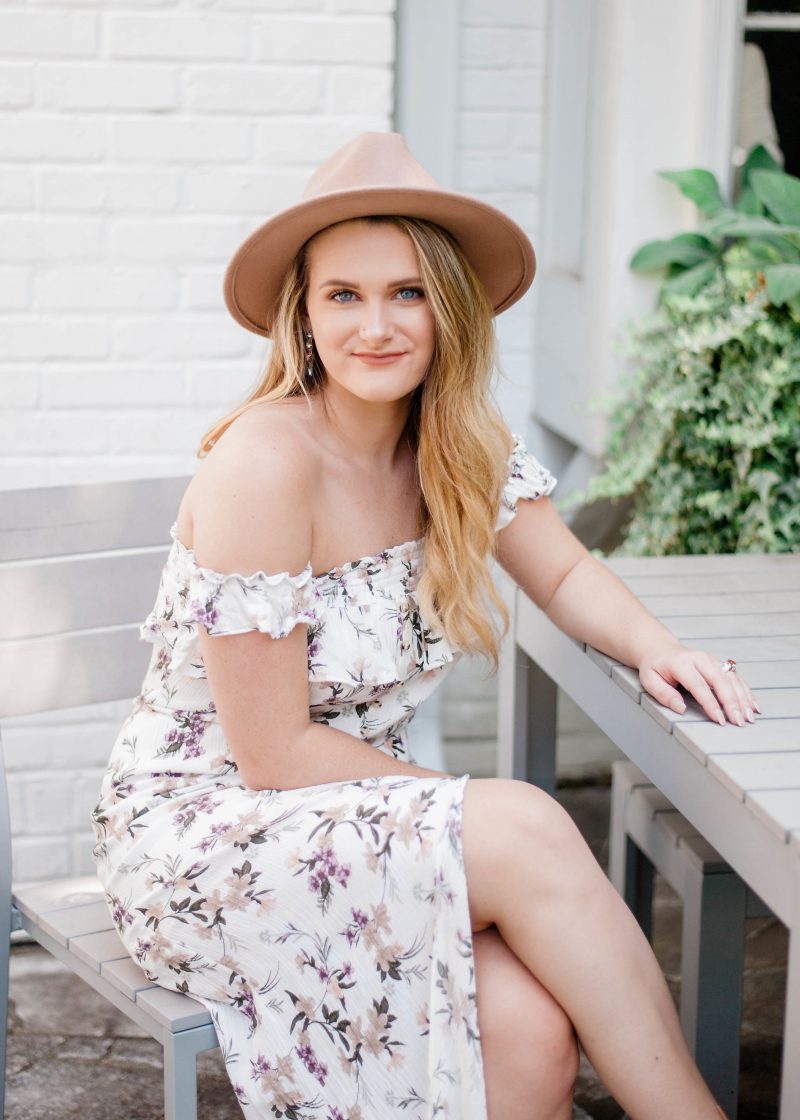 Photography by Minela Sejdin Photography
Dress: American Eagle, $23 (similar option here) | Hat: Free People, $58 | Shoes: TopShop, $20 (similar option here)
Hi, loves! Fall festival season is almost here! Whether it's a music festival, an art festival or just some other fall event, you're going to want some cute outfits to rock this season. A while back, American Eagle was having a 50% off clearance sale and I stocked up on some awesome items including this dress, which unfortunately is no longer available, but they have some adorable floral maxis for the fall. I loved the simple print of this dress, the button down detailing in the front and the off-the-shoulder sleeves. When I bought this dress I made sure to save it for an upcoming work event, a music festival in Piedmont Park! It was the perfect outfit for an evening outside dancing with friends.
The key to choosing the right outfit for a festival is to make sure that it's something you're comfortable in, something you feel good in. Don't show too much if you don't want to; don't wear something too tight just to be 'on trend'; wear what makes you feel your best. Dress for the weather; the worst thing is being too hot or too cold.
After you've decided on the outfit, it's time to accessorize. You don't want to wear too many accessories if it's too hot or you plan on being packed into large crowds, but it's important to complete your outfit with accessories that bring it to its full potential. I love hats, which you already know, and I think they are the perfect accessory for any outfit, festival or not. Whether it's a felt hat like this one, a ball cap, a snapback or any other kind, a hat just adds something to every outfit! Plus, if you want to avoid styling your hair, this is a great alternative. Some other great accessories are bandanas, jewelry, statement shoes and bags. I love the earrings that I paired with this outfit because they are the perfect statement but aren't too heavy for the festivities. Lastly, I picked an easy pair of sandals that I would be comfortable in all day. The worst thing is having on shoes that make you uncomfortable! According to your outfit, you can wear sneakers, platforms, sandals or even boots. When picking shoes, it's all about picking a pair that adds to your outfit but are also comfortable to get you through the day.
What are your favorite festival accessories and go-to outfits?
With love and hopes of inspiration,
Carly