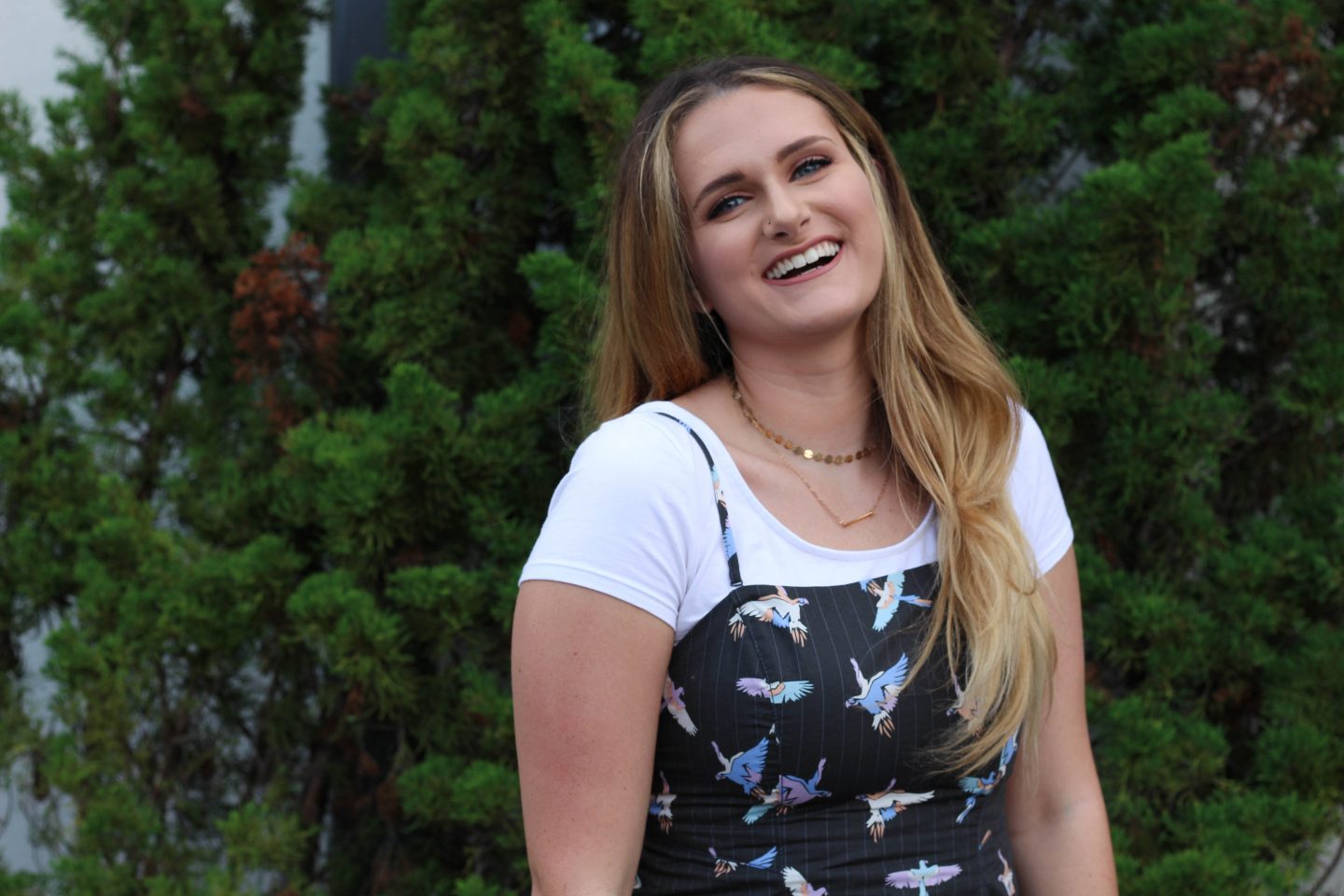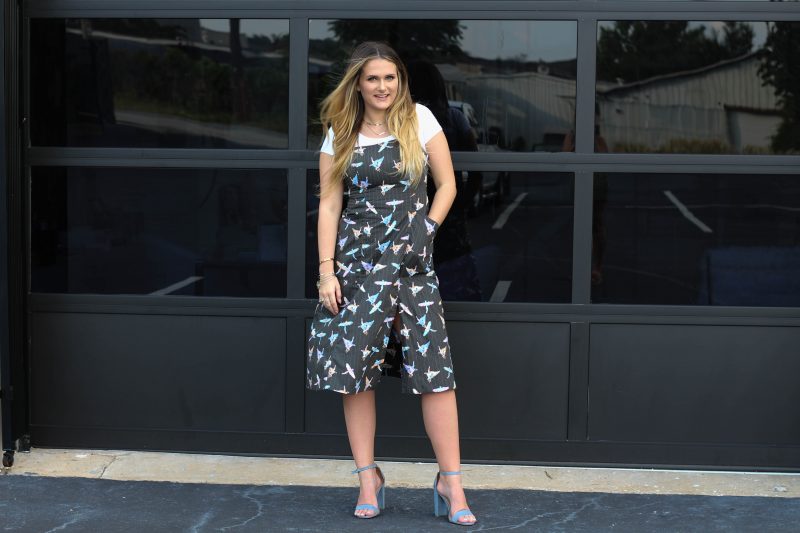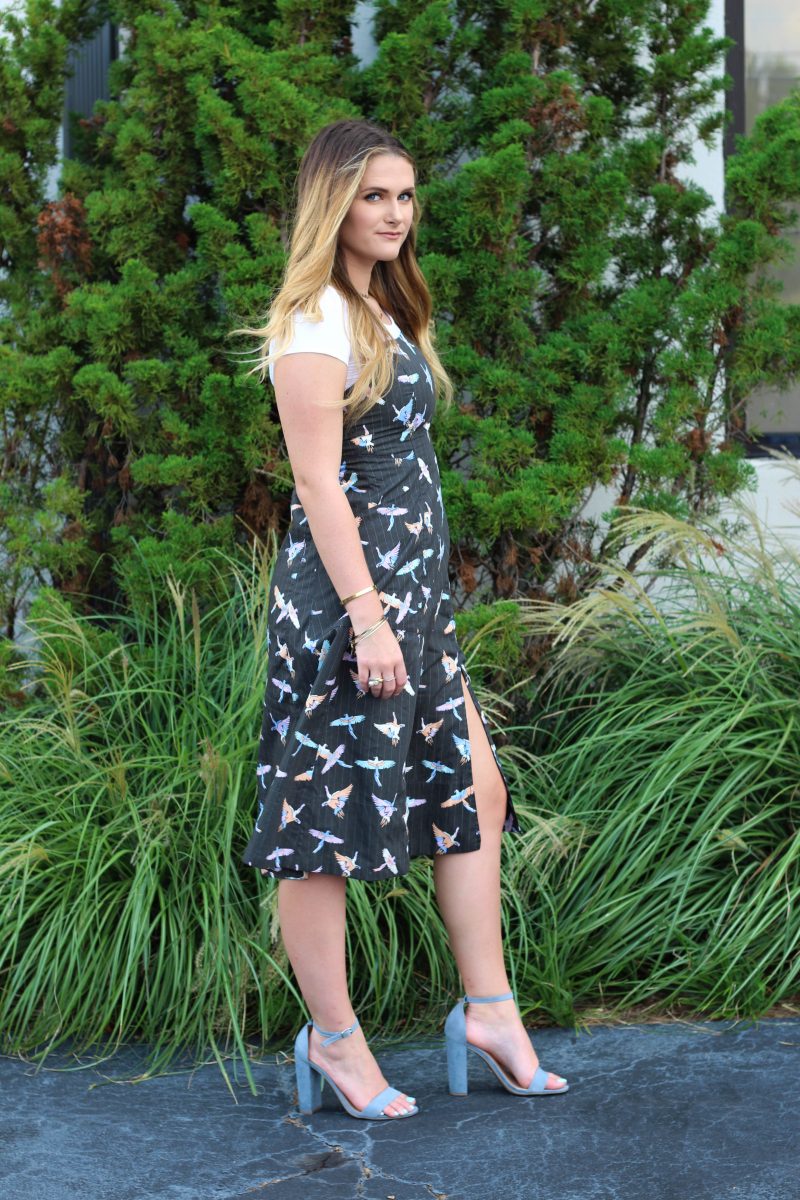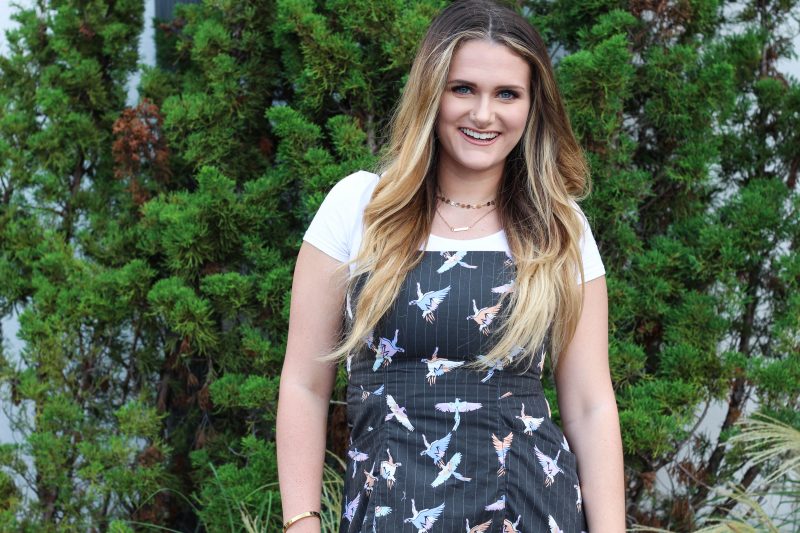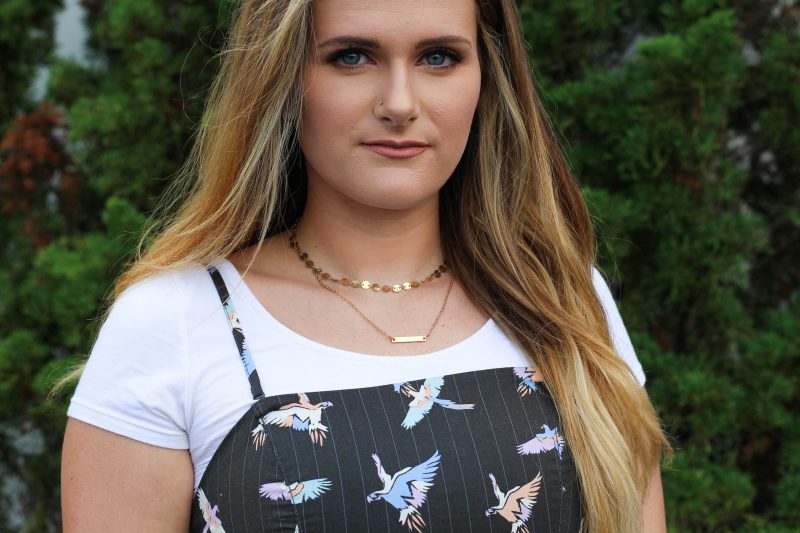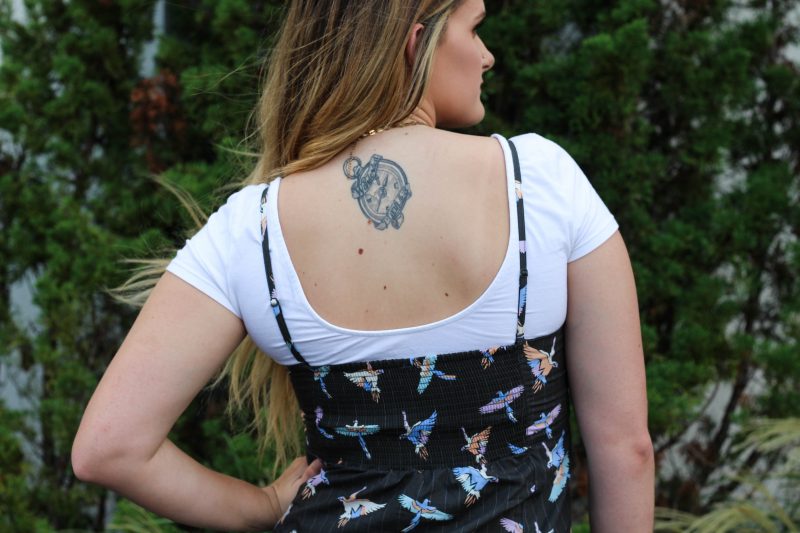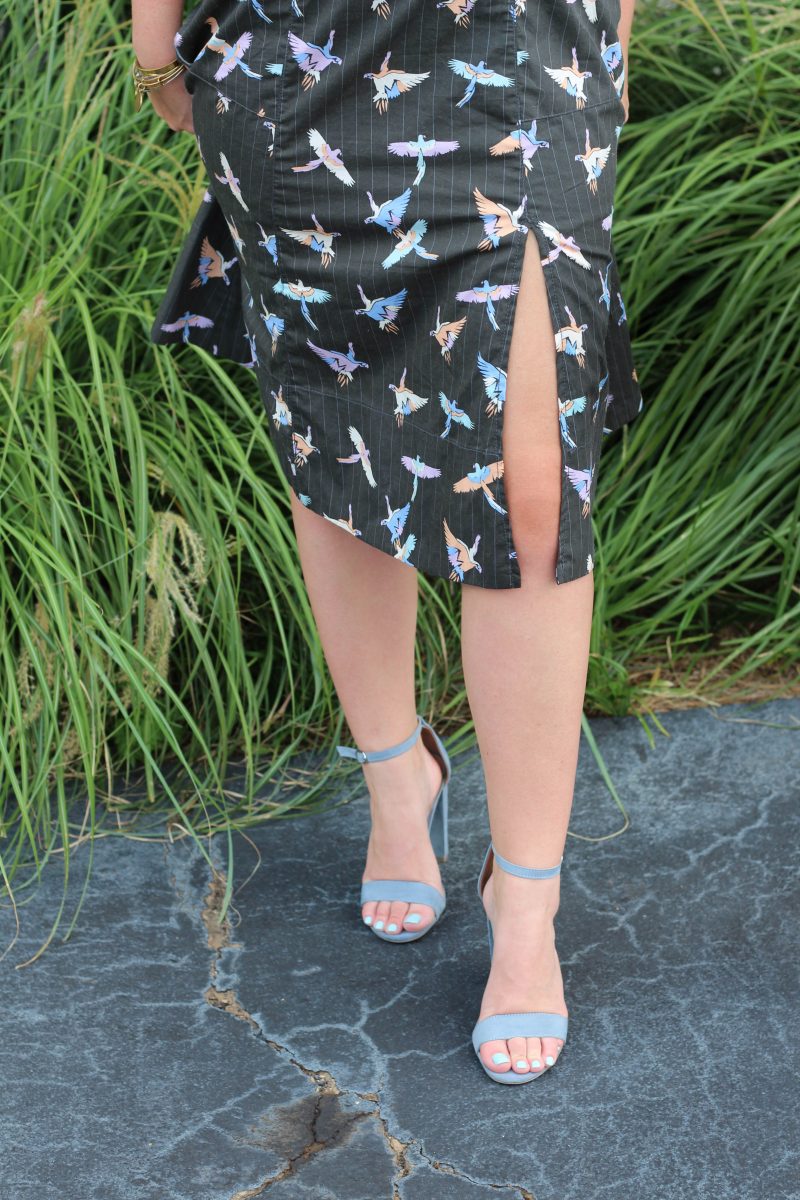 Dress: Free People $75 | Top: American Eagle $25, on sale for $13 | Necklace: Missguided $ | Shoes: Target $30
Happy Monday, my loves! Last week I started my dream job and I've been on cloud nine ever since. Thank you to everyone who has reached out to me and congratulated me, it means the world to me! With my new job, there is no more super casual days so get ready to see all my office looks. Also, I'm determined to still wear all of my favorite casual and street wear, so this will be fun to figure out! I love buying good staple pieces from great brands but I don't like paying the price. Some of my tips are to shop the sale racks and clearance sections like it's your job! Also, shop the 'close out' stores like Nordstrom Rack, T.J. Maxx, Marshall's, Ross and more – they are your best friend.
As soon as I saw this dress, I instantly knew that it was the perfect statement piece for my first day! There are so many great things about this dress – the deep pockets, the removable straps, the slit, the pattern and the versatility. It's great for the office like I have here, or remove the straps and the shirt and pair it with some cute sandals and you have the perfect weekend outfit! I bought mine for $60 at Saks Off Fifth but it's not listed there online so I have linked you to the Macy's website where it's on sale for $75, originally $13o! Check your local Saks Off Fifth before ordering online if you can (the style number is OB574954)!
The crop top I'm wearing here I have had for a while but it's just one of those pieces that has so many uses! I've worn it under overalls, with high-waisted shorts, this dress and in so many other ways. It's always a good idea to have a top like this one hand for when you need to make something more appropriate or just want to add a little extra something to your outfit. The one linked above it's the exact same one, but it's similar! The one I'm wearing is from the American Eagle Soft & Sexy collection and it's too die for. If you buy anything from that collection, you won't regret it. Also, I almost forgot to mention, American Eagle clearance is an additional 50% off right now until Wednesday. Run and get everything you want while you can – that's such a good deal!
I'm loving this double chain necklace that I got from Missguided! Sadly, I can't find it on their website anymore but I've linked something similar above, but I'm sure you can search other sites to find something just like it. And I don't even need to say anything about the shoes – you already know. They're my favorite and the perfect addition to any neutral outfit or to match with one of your favorite florals or patterns!
Comment down below with looks that you would like to see in the future!
With love and hopes of inspiration,
Carly