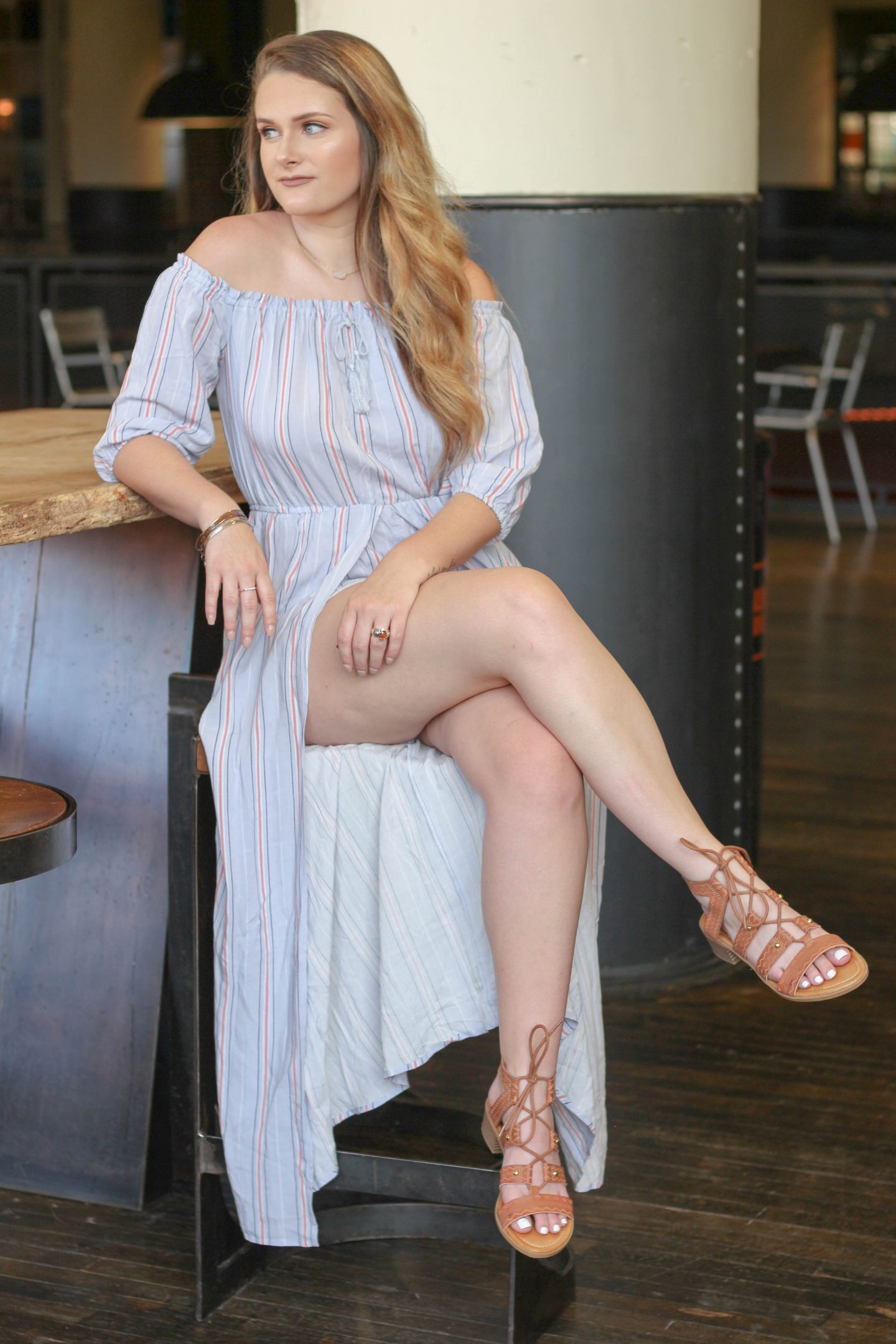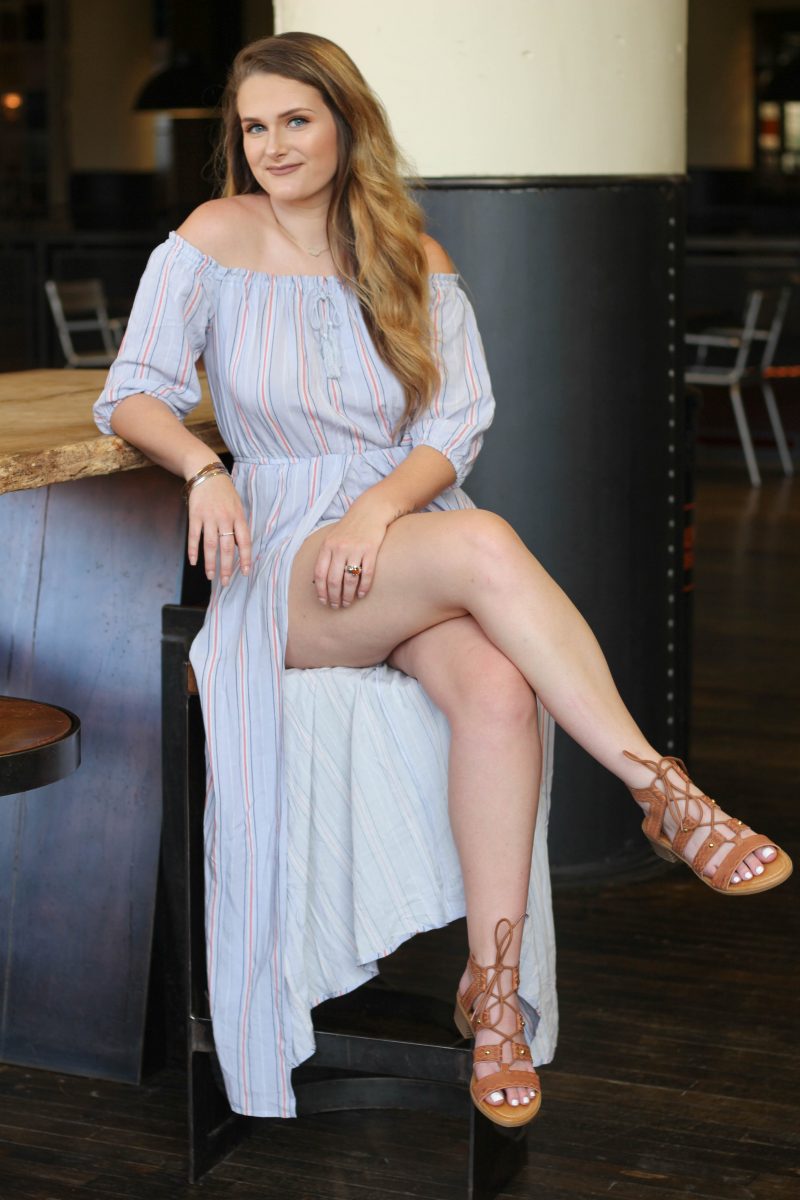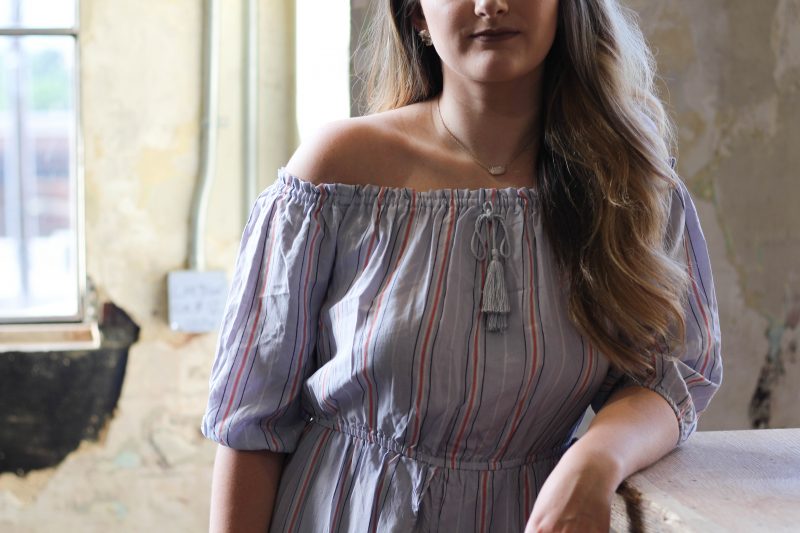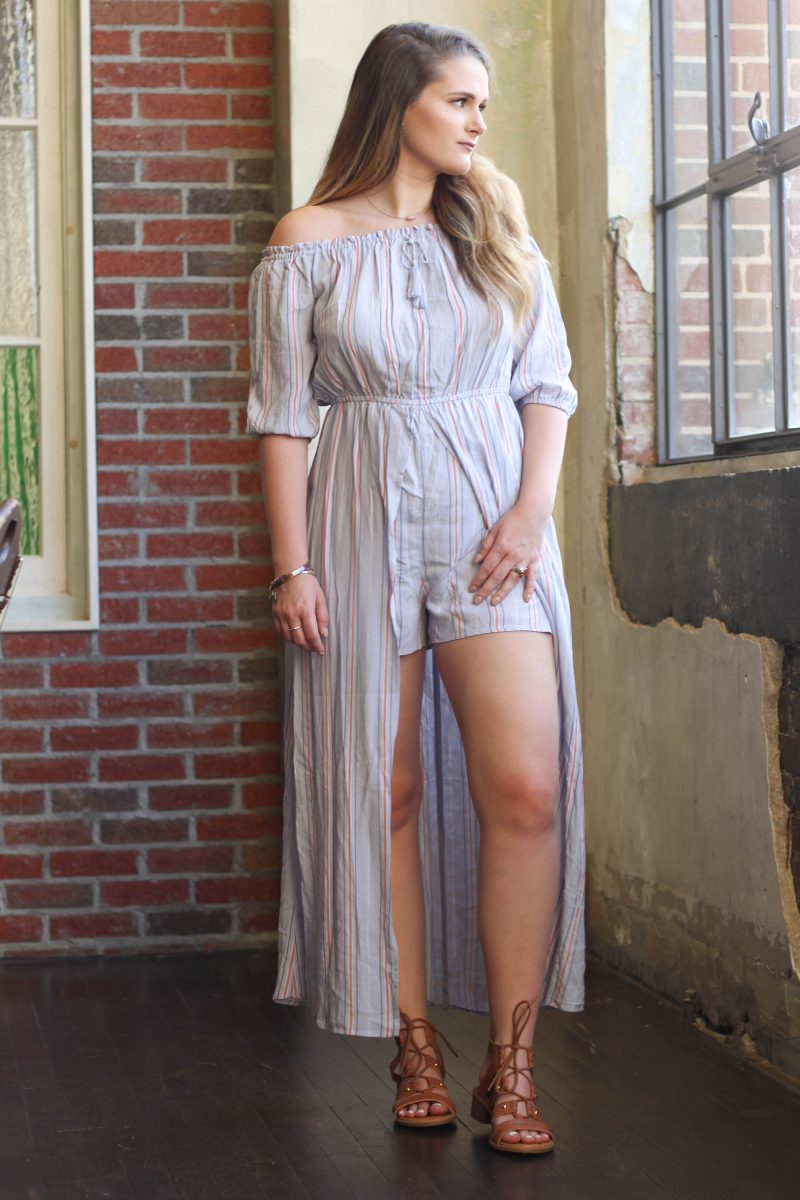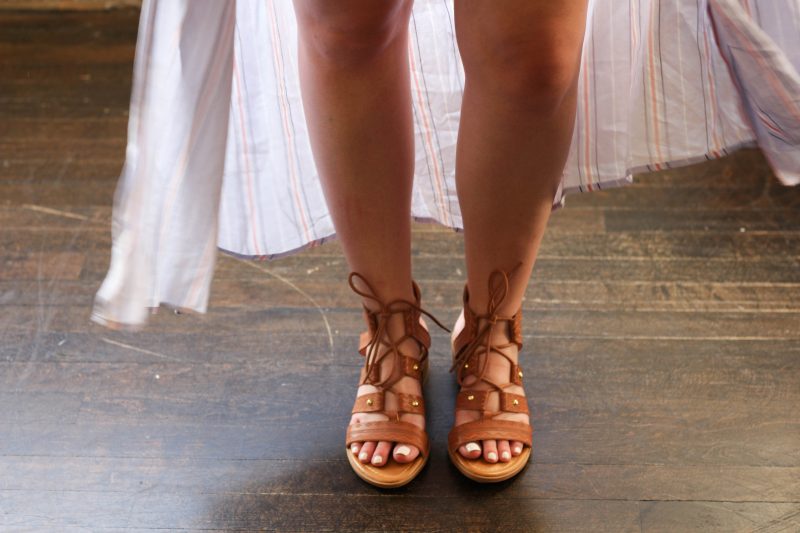 Maxi Romper: Love Fire at Nordstrom Rack $29 | Lace Up Sandals: Steve Madden , Madden Girl at T.J. Maxx $25, similar option here | Statement Necklace: Kendra Scott $65, receive 50% off in your birthday month
I hope everyone had a wonderful Fourth of July! Now that the holiday is over I can get back on my schedule and keep on grinding. Is it sad that I'm excited to go back to work for the sole fact of getting ready and wearing cute clothes every day? I'm one of those people who works best on a schedule and with deadlines. Don't get me wrong, I love a vacation and a good break but I love being busy because I work harder and more efficiently. Last week I announced on my Instagram that I had the best day ever, and I mean it! I have some really great news that I can't wait to share with you all, but for now, I want to finalize everything before I share the news.
I love T.J. Maxx. It's my heaven and my weakness. I swear I can never go in there and not find a million and one things that I need (want), but yet I continue to do it to myself. The great part about T.J. Maxx is the great deals, selection, and individuality of each store. The downside – not being able to find some of the products that I buy online to link back for you all. I found this super cute and affordable maxi romper on Nordstrom Rack but I was unable to find these exact shoes. I purchased this whole outfit for under $60, not including the jewelry.
I was drawn to this maxi romper because after I wore my last one, I fell in love with the concept. I loved how casual and cute this was is. I don't really own any purple and I thought it would be perfect for a summer day adventure or a summer date night. These shoes are on trend, comfortable and go with just about everything. I bought them to wear to work because they while they have a small heel, they will be easy on the feet. They also pair great with jeans, shorts, dresses and my work clothes – you can't go wrong with that.
I hope everyone has a great, short, week!! With love and hopes of inspiration,
Carly