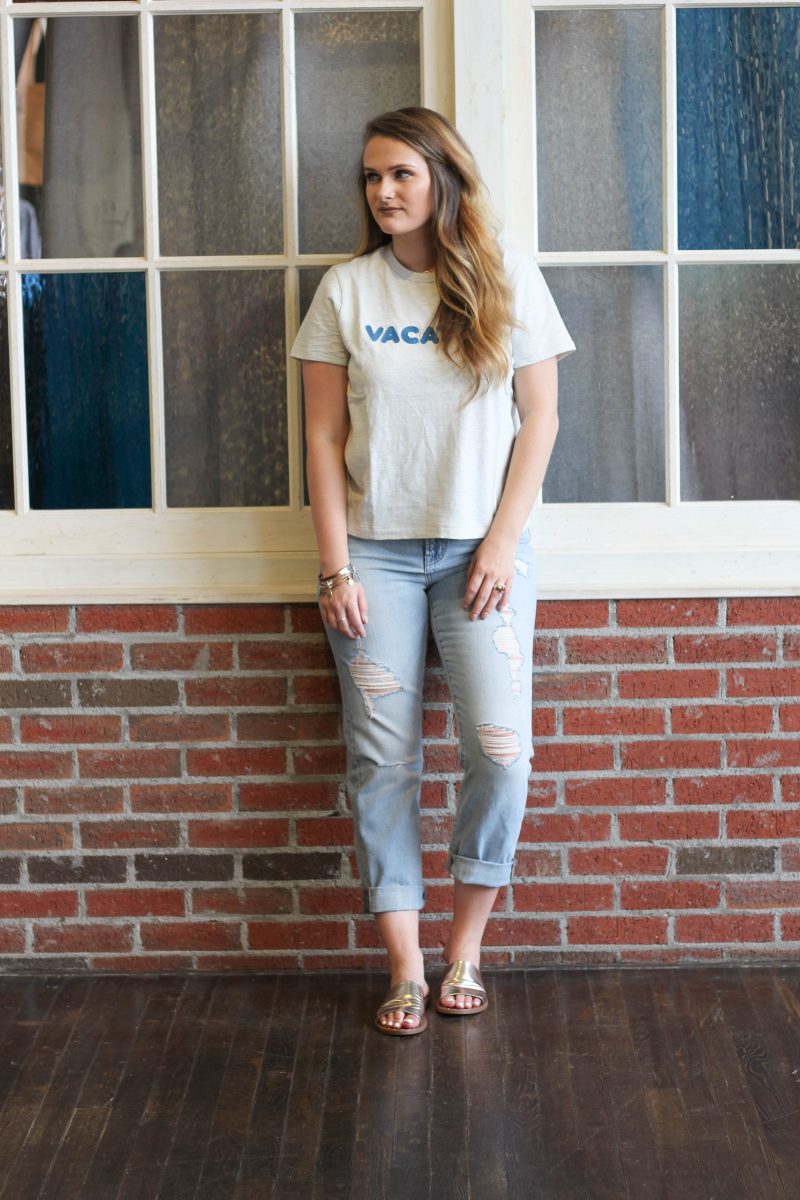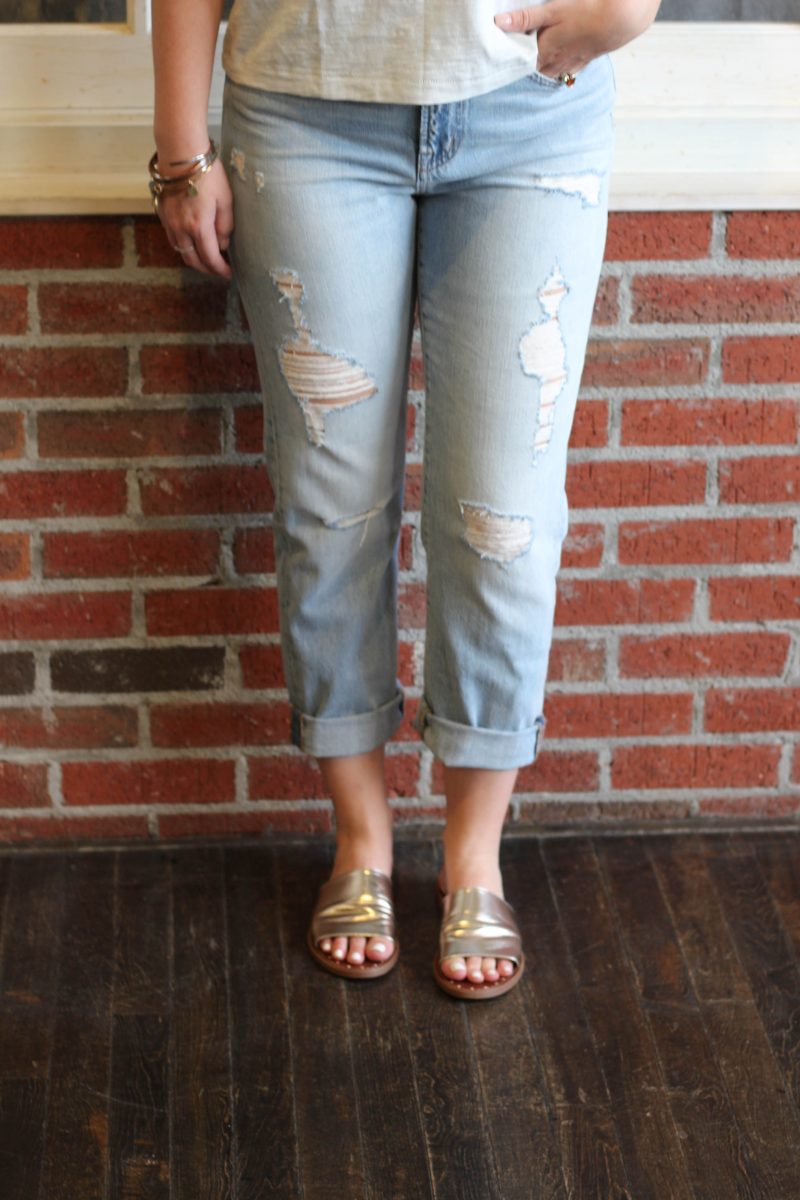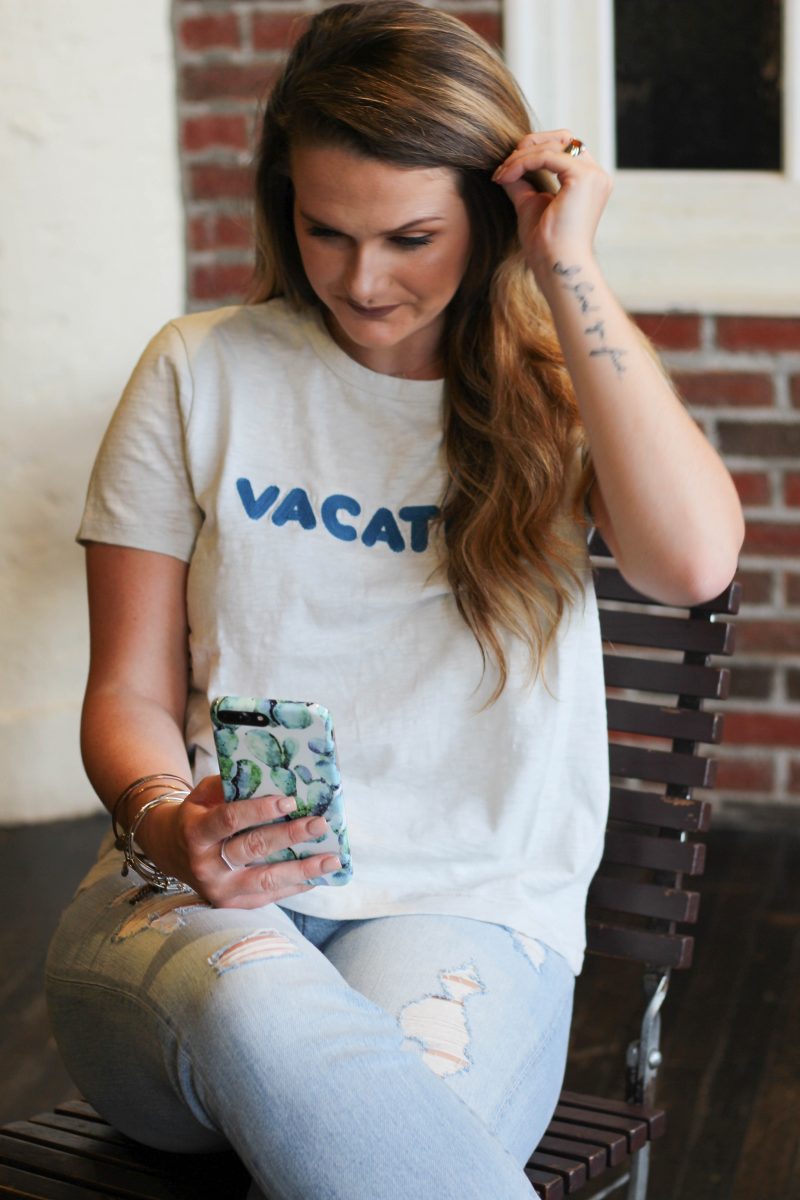 Vacation Tee: Madewell $23 | Jeans: Madewell $135, bought on sale for $80 | Shoes: Steve Madden $70 – similar ones listed, bought at T.J. Maxx for $24 | Phone Case: Amazon $9
This outfit couldn't be more fitting considering the fact that I'll be on vacation in two days! I found this tee and these jeans in the sale section of Madewell and instantly fell in love! They are both so comfy and perfect to travel in. I'm a sucker for good, distressed, denim and these are just that! I've said it before and I'll say it again, but investing in good denim is something that you can't go wrong with. You can dress these up with a pair of heels and a cute top or make it casual with a tee and some sandals or sneakers. That's what is so great about denim – the versatility!
I love a good graphic tee and this one caught my eye. Plus, with a vacation on my mind, I couldn't help but sport this tee this weekend! It's soft and goes great with jeans or a cute pair of shorts. You can guarantee that this will be my travel outfit this Friday! Also, these shoes are to die for! I found these gems at T.J. Maxx the other day for such a great price and I had to buy them. First off, they're Steve Madden – who doesn't love Steve Madden? Also, they are comfy and the perfect pair to throw on with your athleisure, casual outfit, or even something a little more dressy. And my phone case – I mean, how cute is that!? I am a sucker for a cute phone case and I refuse to buy one from a store because the prices are outrageous! I always buy my cases from Amazon, they even carry great protective cases for a fraction of the cost.
I hope you all have a great rest of the week and a safe July Fourth weekend! I'll be on the beach, what are your plans??
With love and hopes of inspiration,
Carly