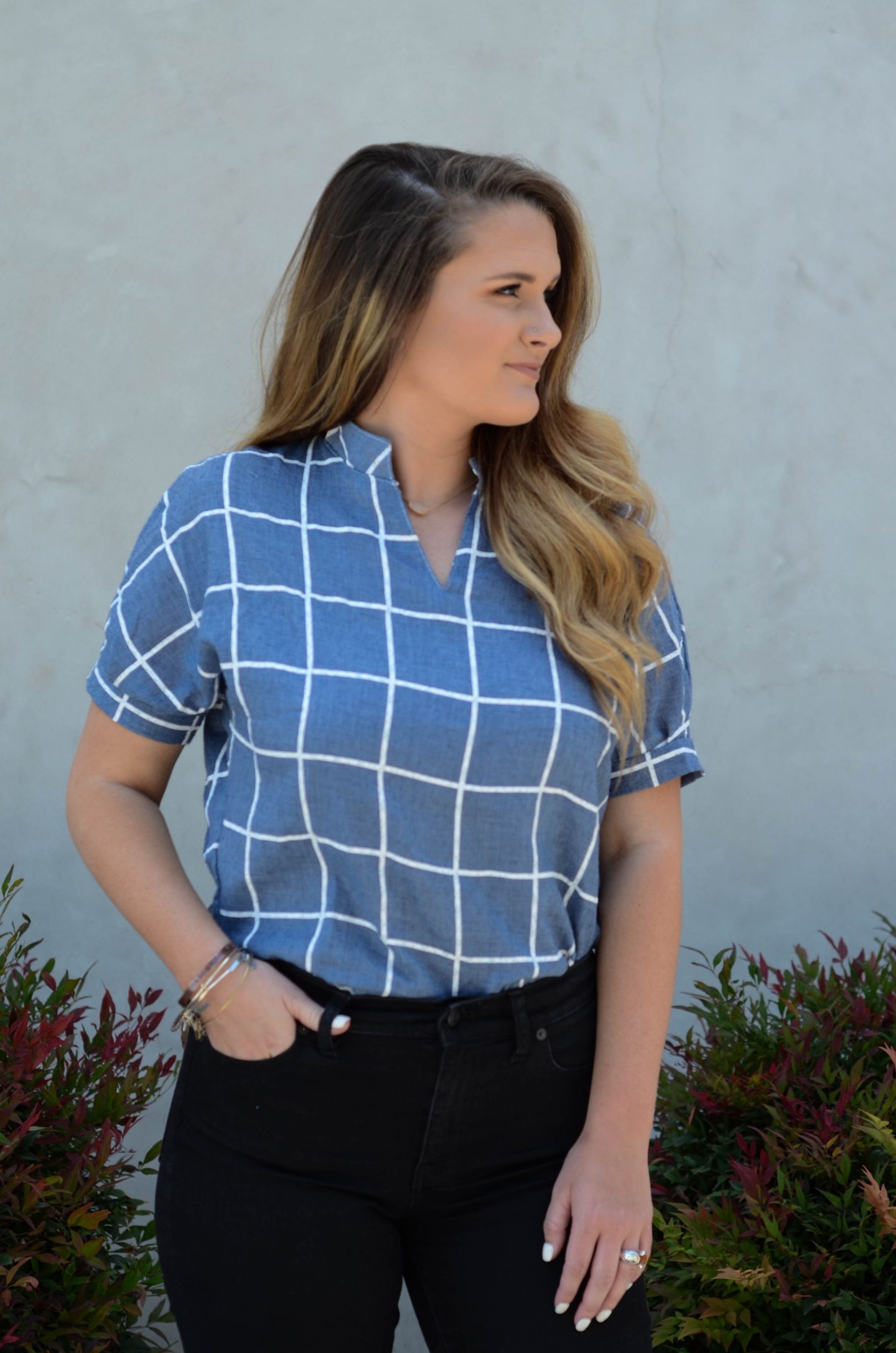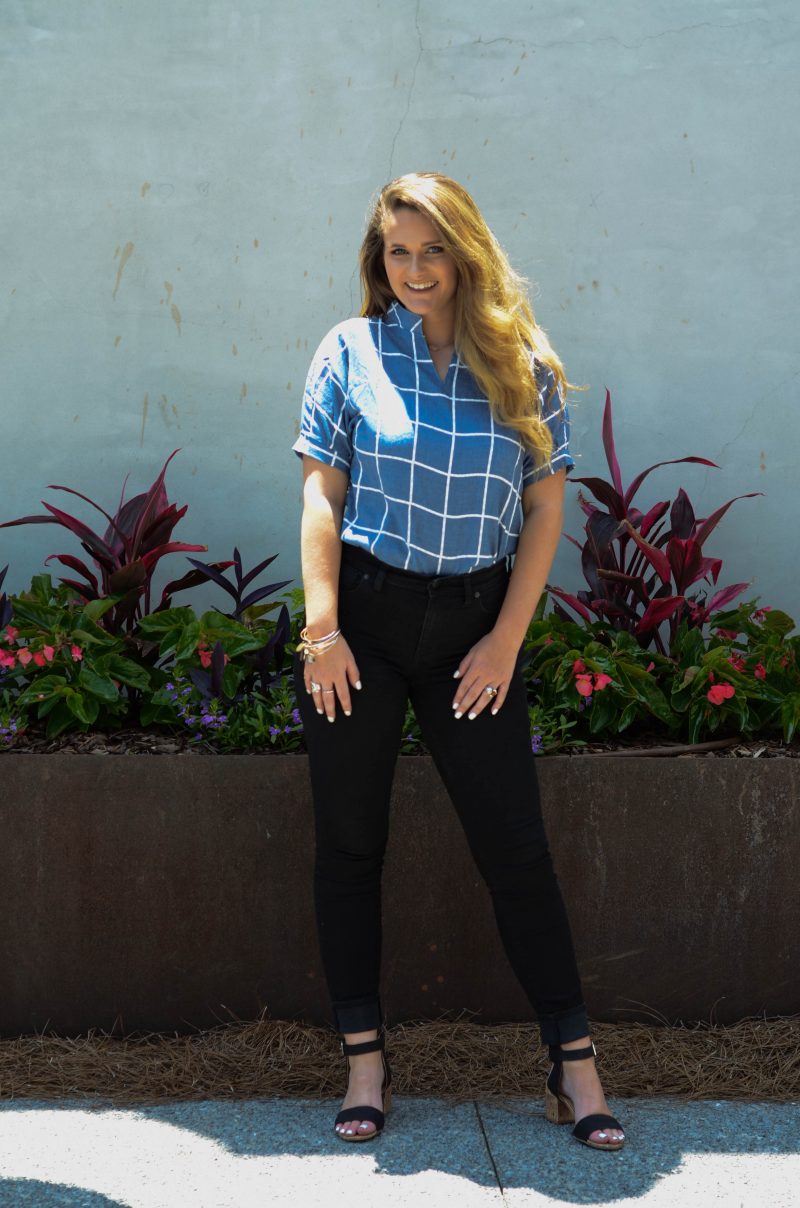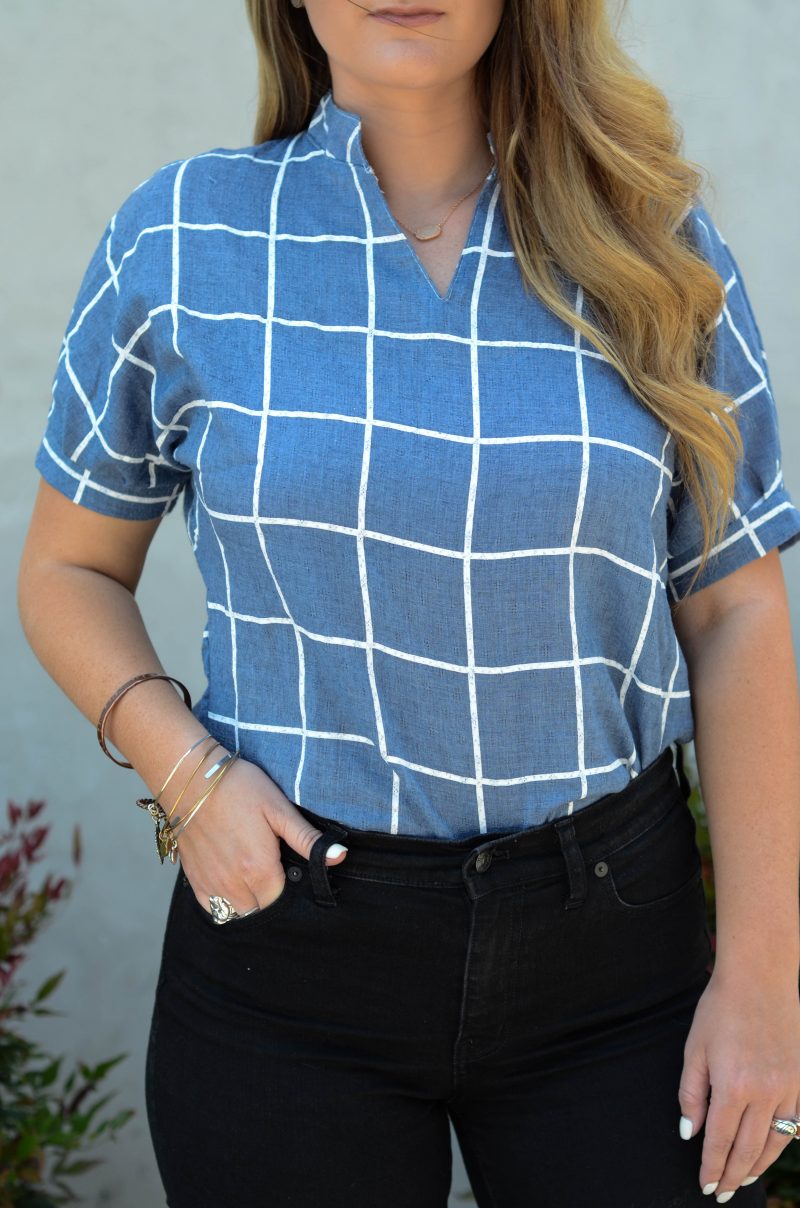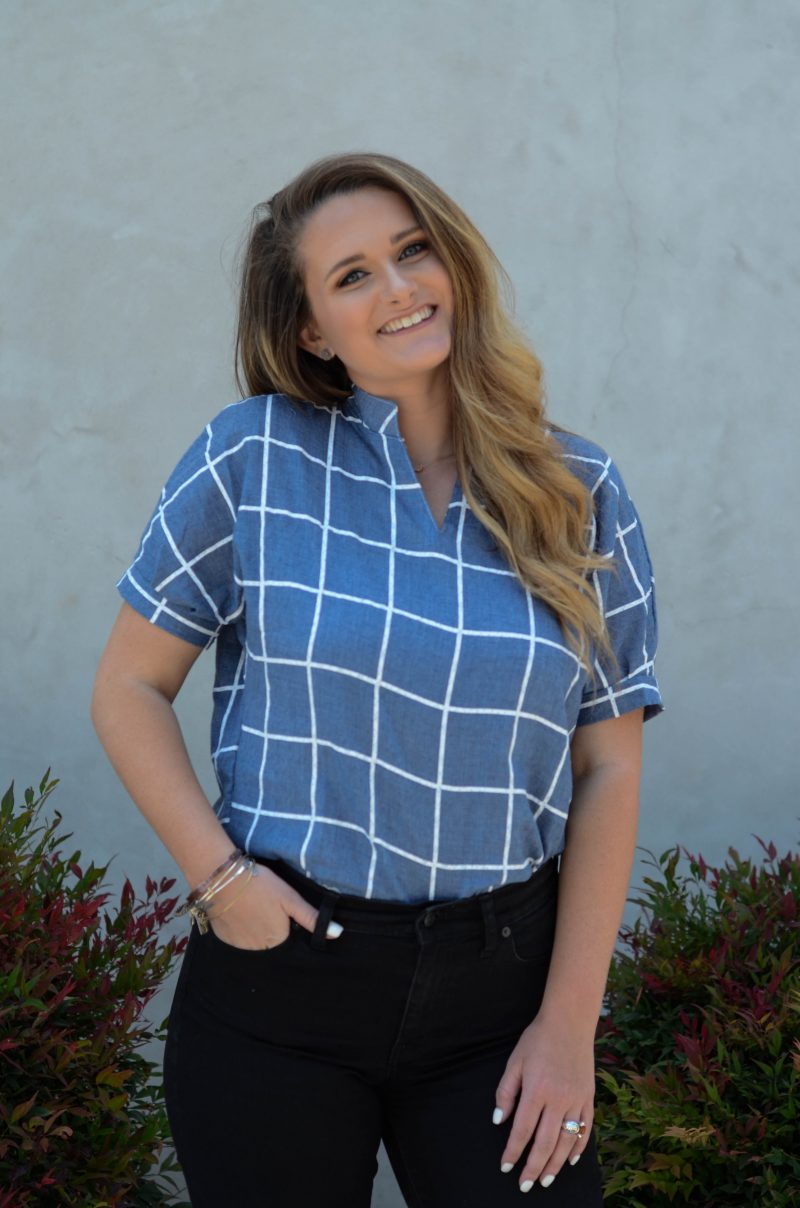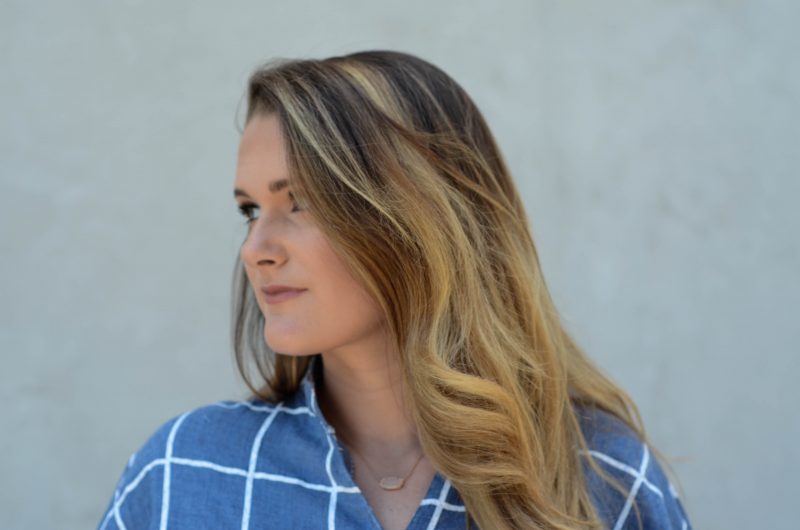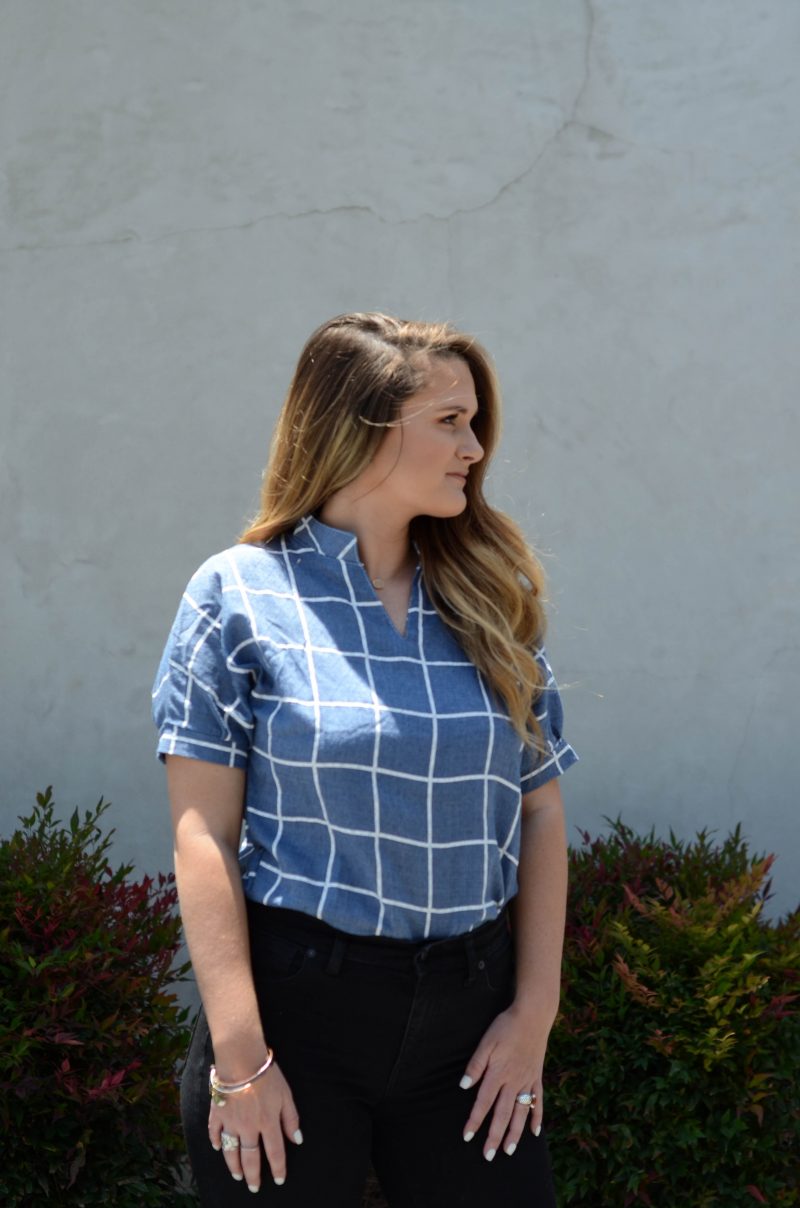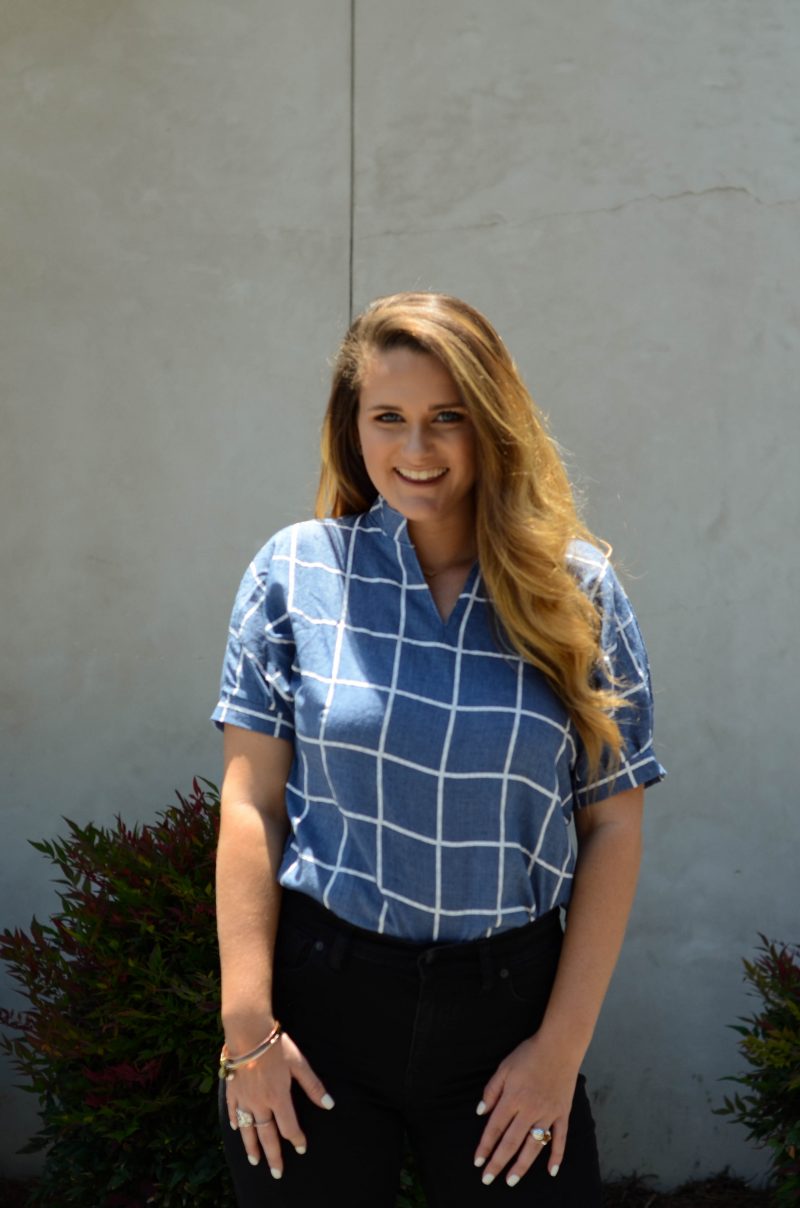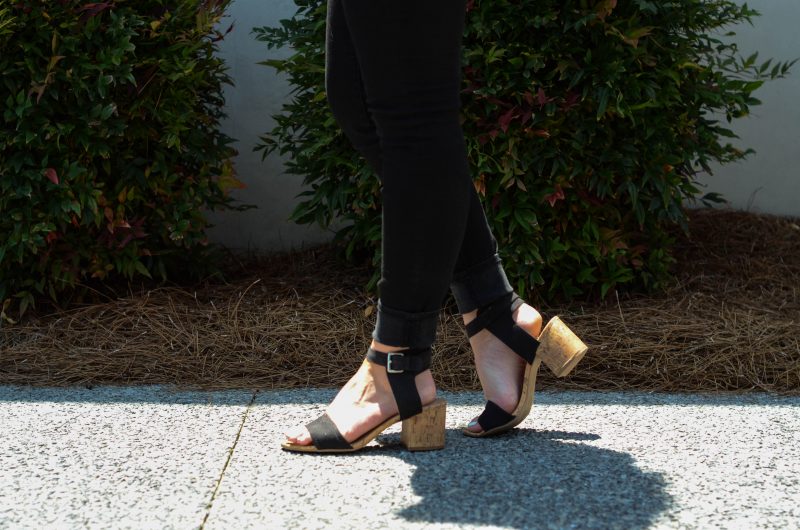 Top: SheIn $8 | Jeans: Madewell $125, bought for $70, now on sale for $40 | Shoes: Target $30
Hi, loves! I'm still so in love with SheIn. I mean, you can't beat their prices! I'll be honest, I was skeptical at first and it takes a while for your order to come in, but for the price that you pay and the number of items you can order, it's well worth it! I'm currently in the process of finding new clothing sites to shop on, so leave your favorites below! I just purchased an order from two different sites, so stay on the lookout for those try on hauls on my Insta story!
When I first received this shirt, I was iffy about it because it is 'one size fits all' but it ended up working out! I got so many compliments this day on my shirt, so I am definitely looking forward to working this piece into different types of looks! The fabric isn't the thickest or best quality, but it's breathable and not too stiff. I also have washed it and hung it to dry, which I recommend!
These jeans are my fav and if you follow me on Instagram then you already know! I bought them on a whim at Madewell when they were on sale because I needed a pair of black jeans that you couldn't really tell that they were jeans so I could dress them up for work! Well, let me tell y'all – these are the best jeans ever. They are high-waisted, so well made, and comfortable. Oh, and they are currently on sale online for $40, like are you kidding me!? I love wearing them to the office because I get cold so often, but I've also worn them out and they are just the perfect pair of pants for any occasion.
You already know about these shoes! I'm literally in love with them. I went into Target not too long ago to purchase another pair of my favorite block heels for work when I stumbled upon these. I loved the cork heel and the casual look of the overall shoes, but I saw the potential to dress them up. So far, I've worn them with jeans, shorts, and dresses and I just really can't seem to find any look that they don't go with! Oh, and they are so incredibly comfortable and easy to walk in. They also come in denim, so that's a fun option too if you have a ton of black shoes!
Overall, I loved this look. I wore it to the office and to a meeting and just felt so good about myself! The shirt was structured and fitted just like a nice professional blouse, the black jeans were so comfy and made my legs look so slim, and the shoes were comfortable and stylish. If you know me, then you know I love to rework my pieces and try to turn some of my casual wear into the perfect office look! Comment down below with some of the ways that you turn your everyday pieces into your office staples!
With love and hopes of inspiration,
Carly