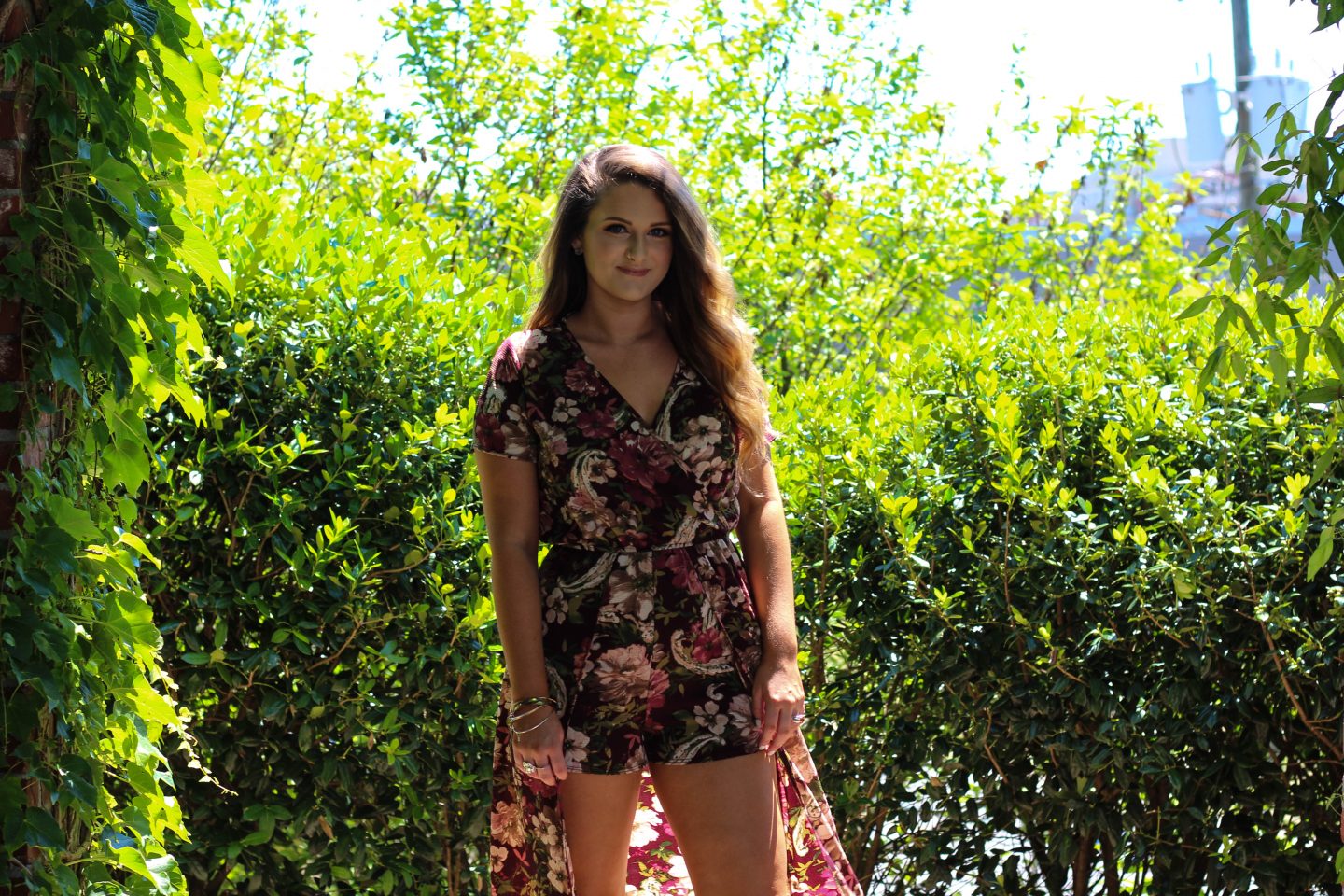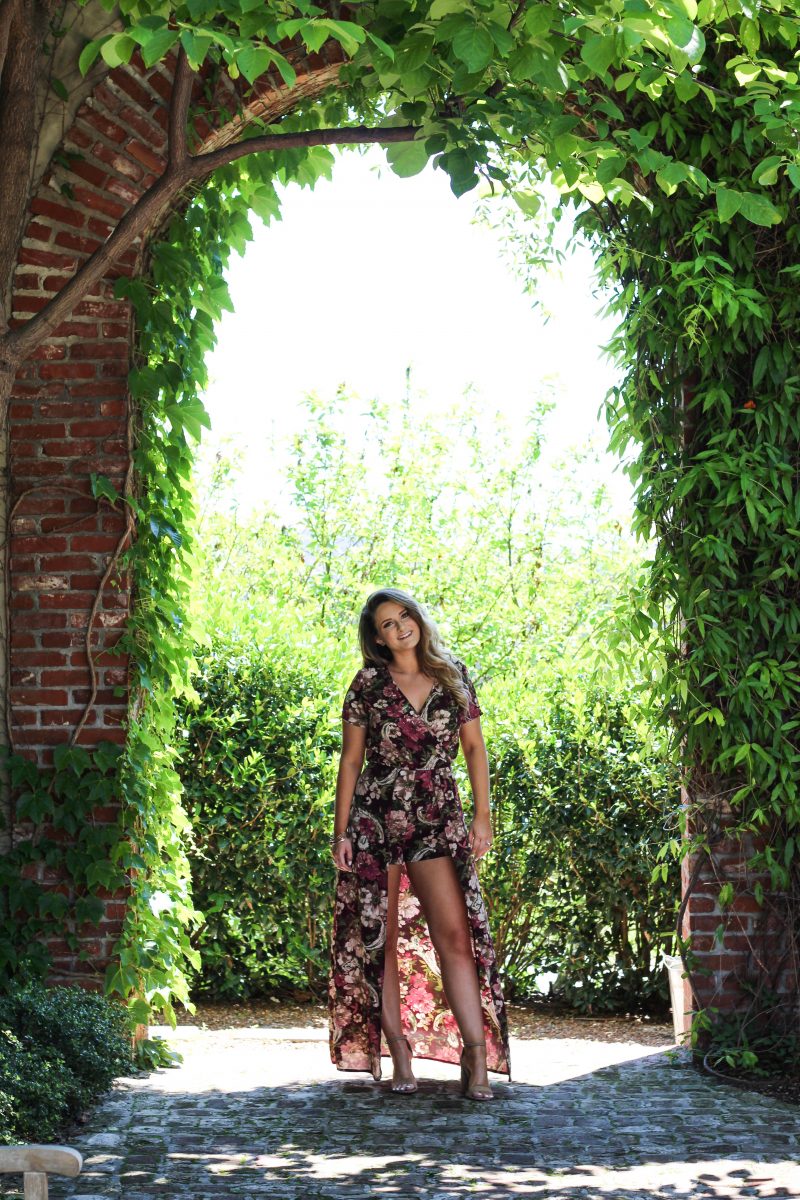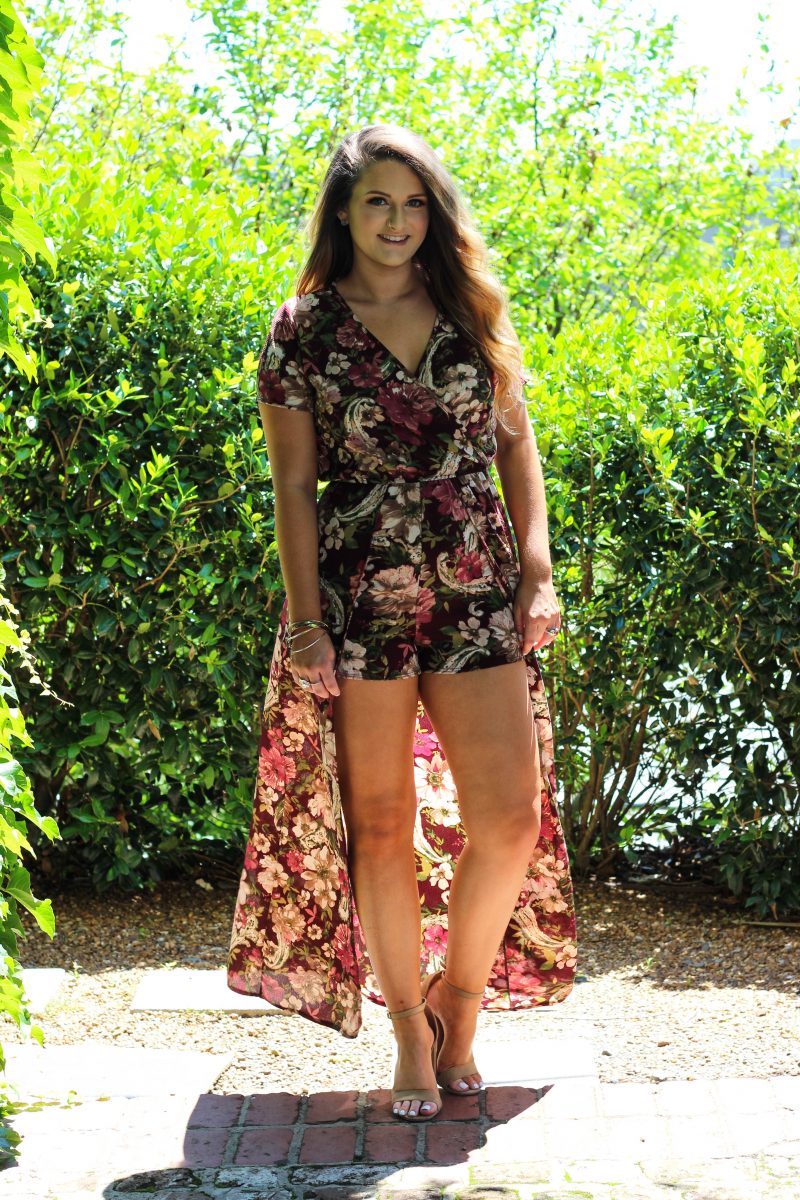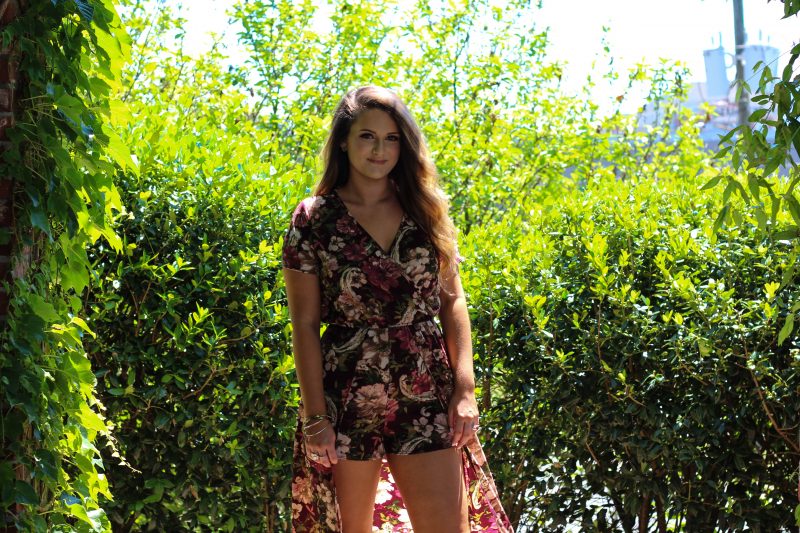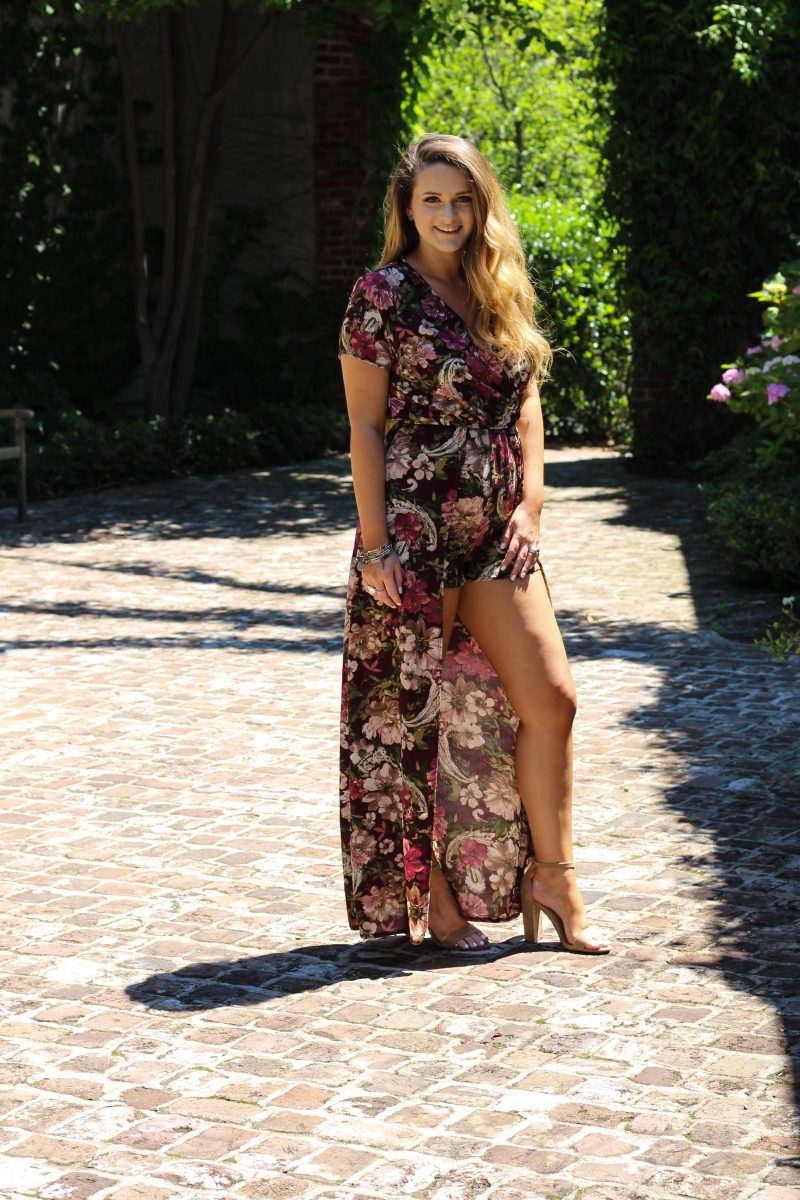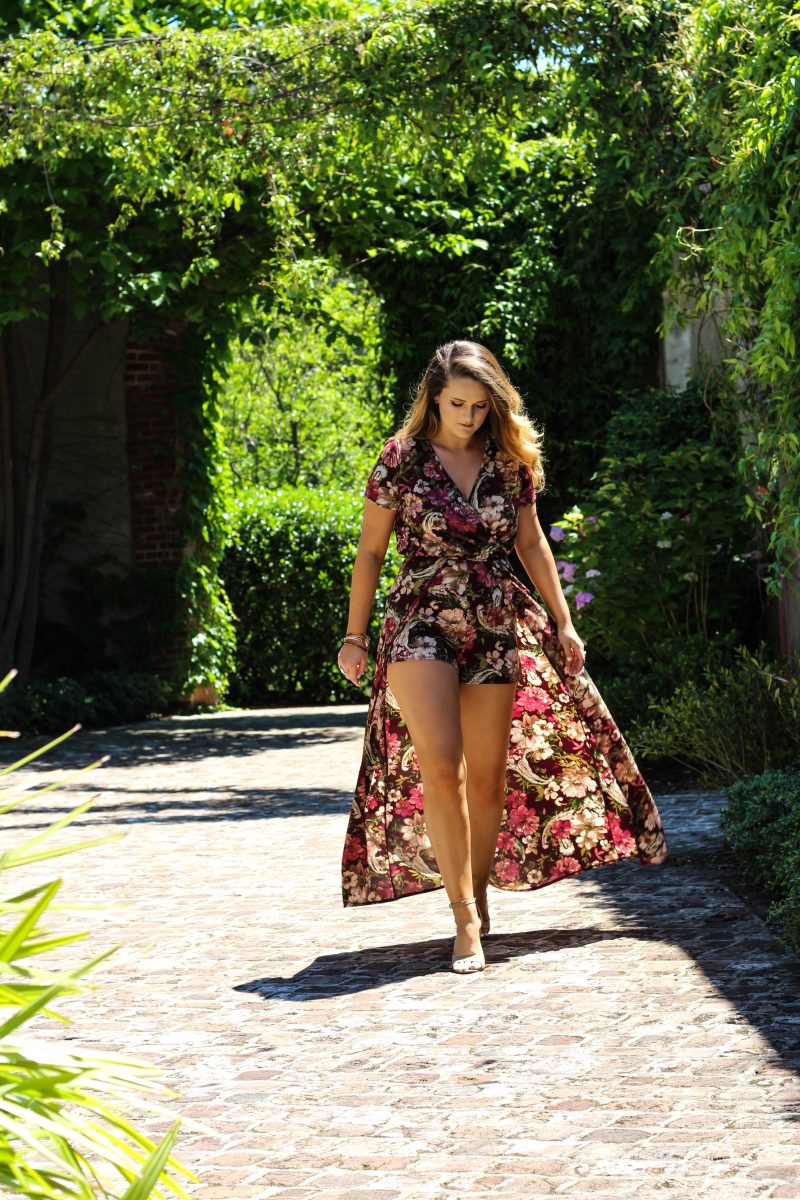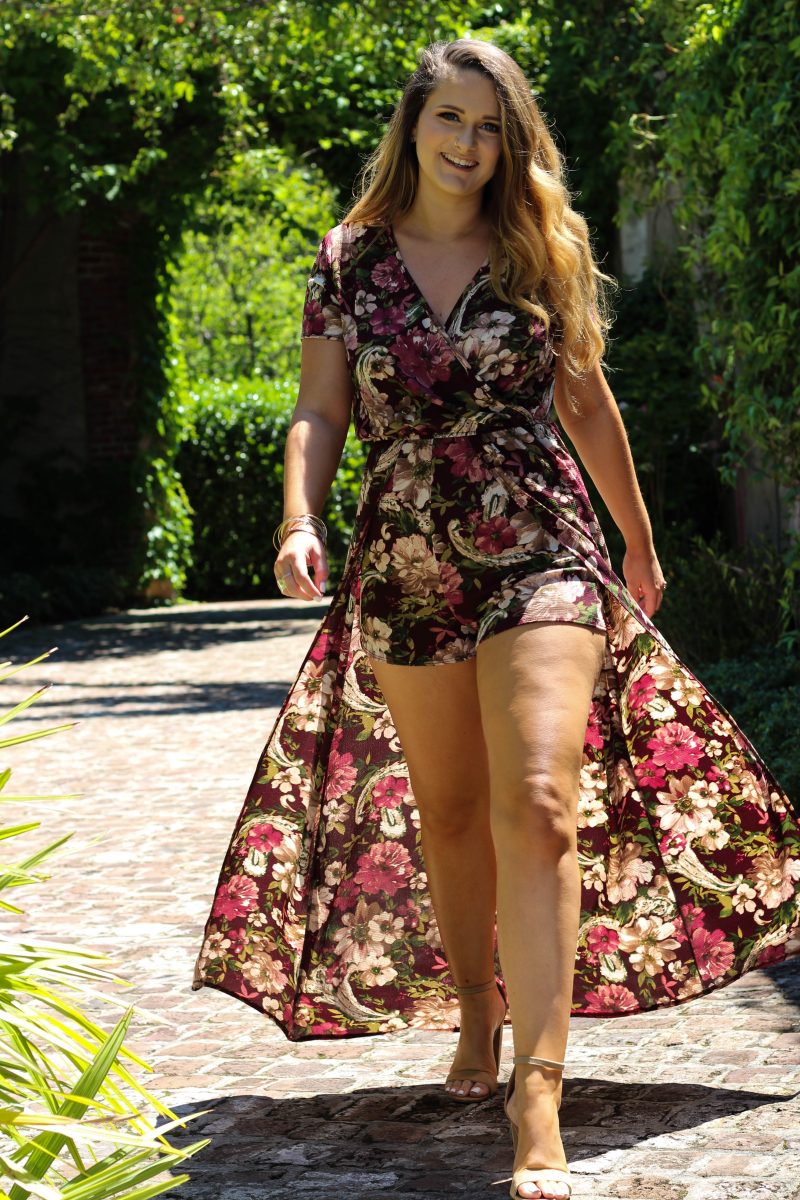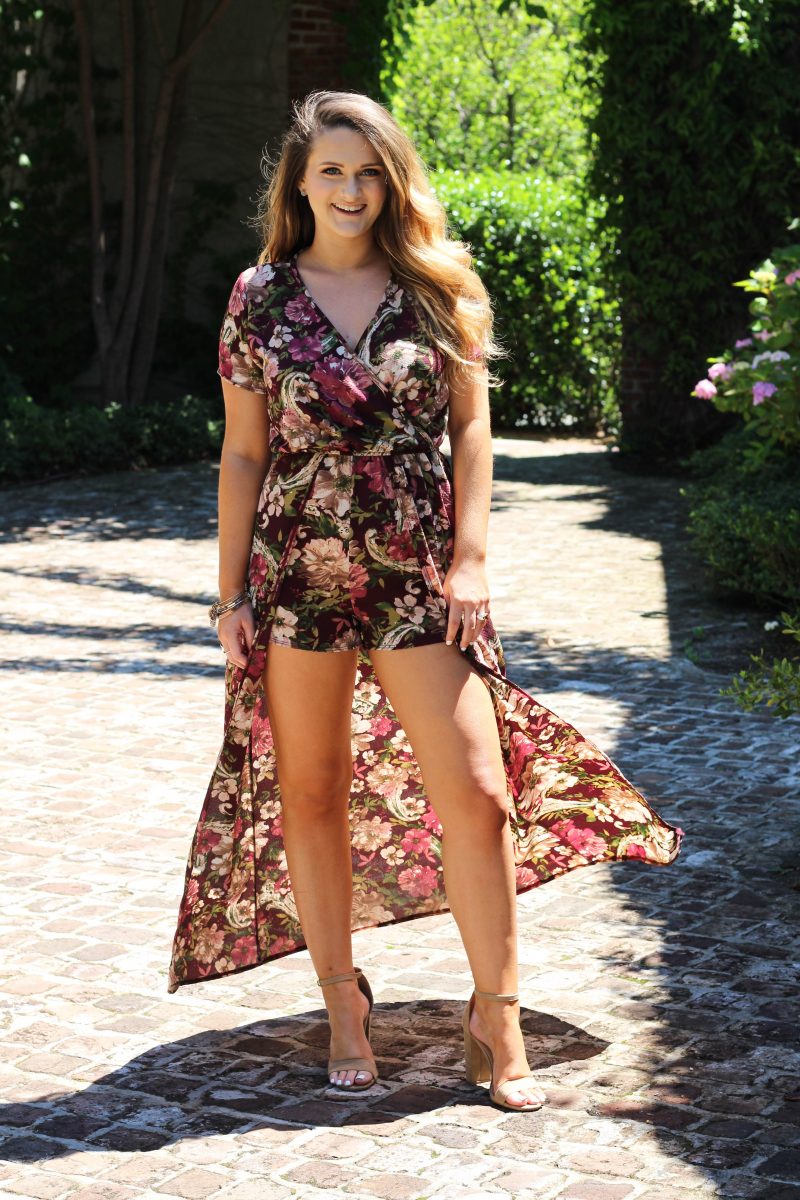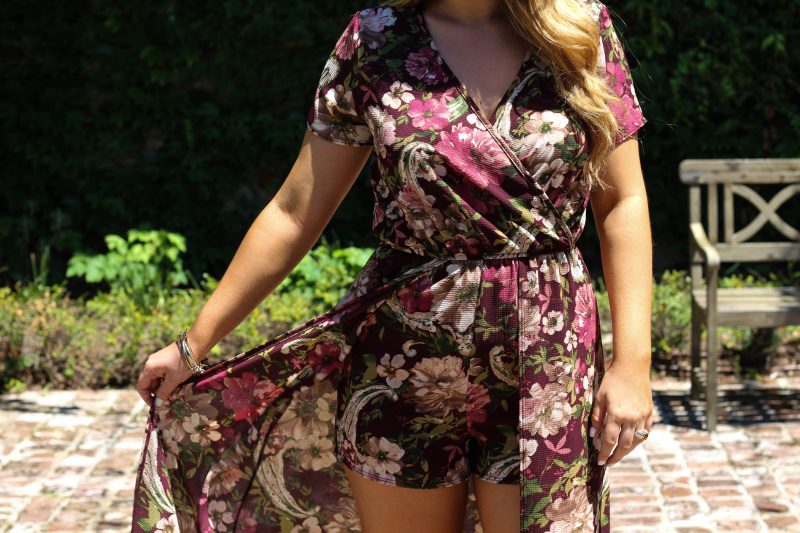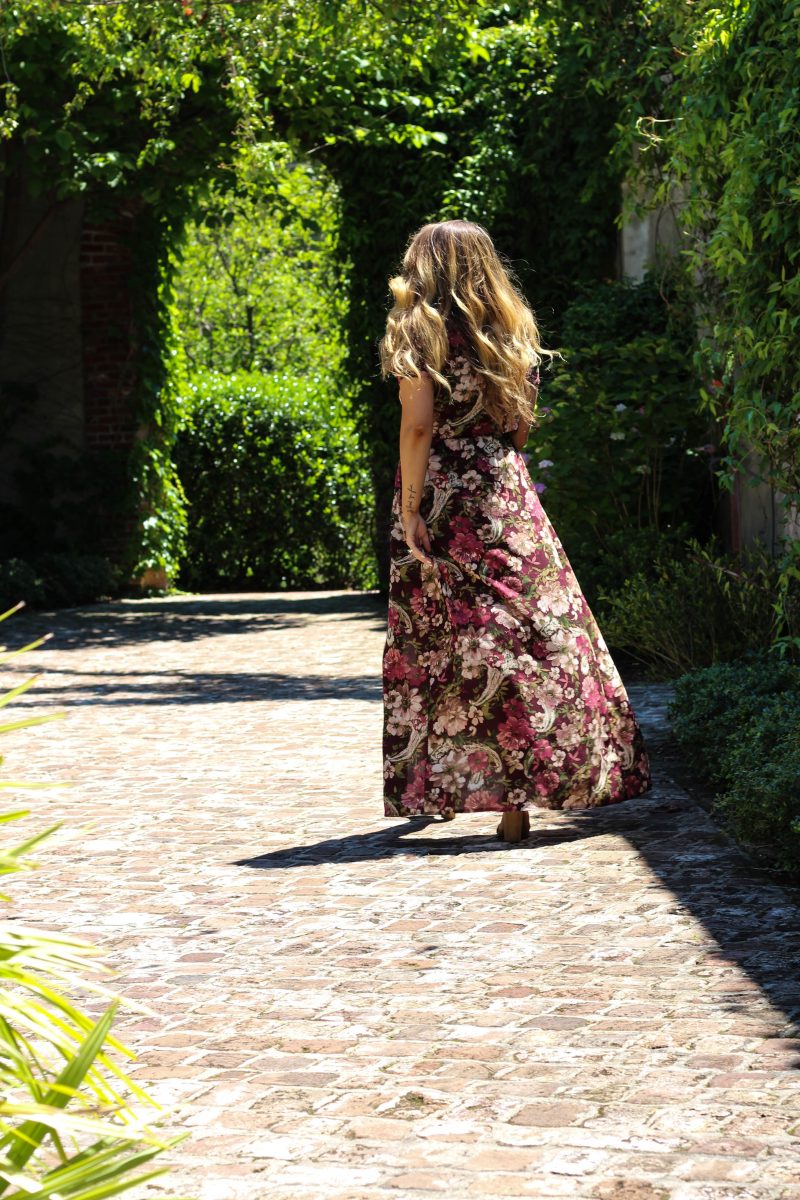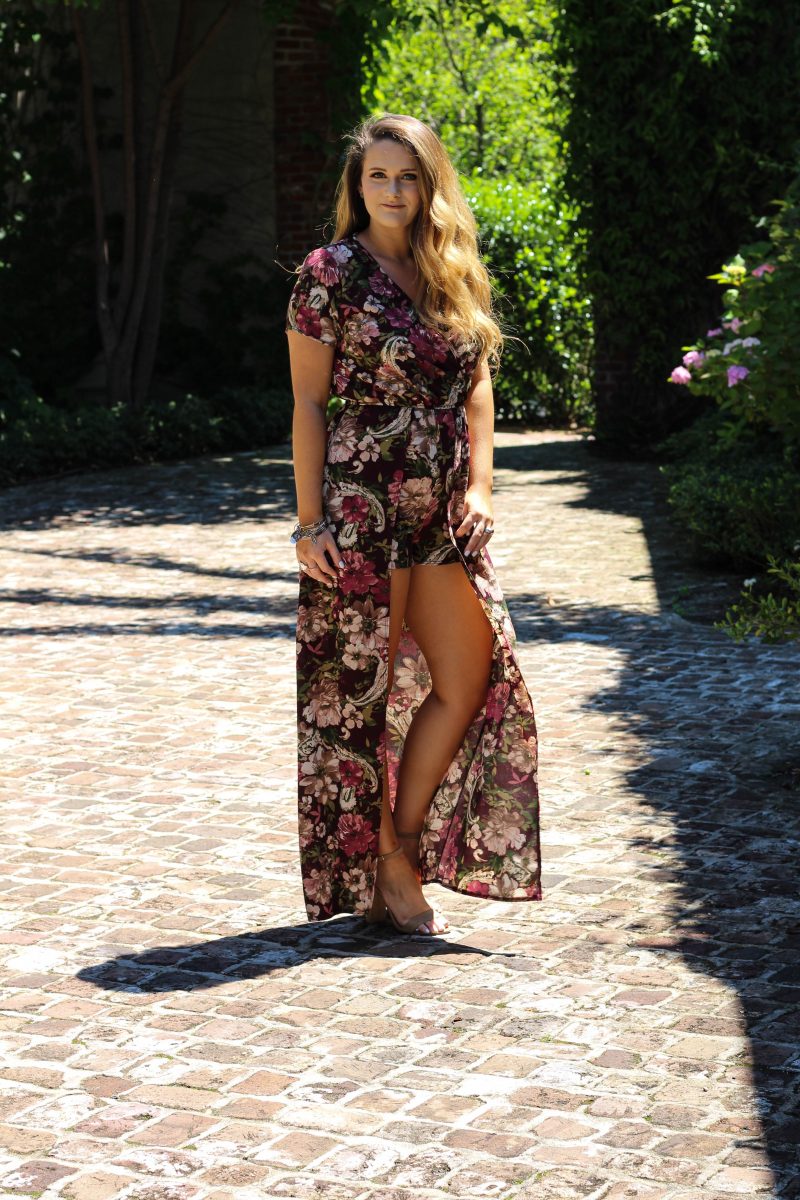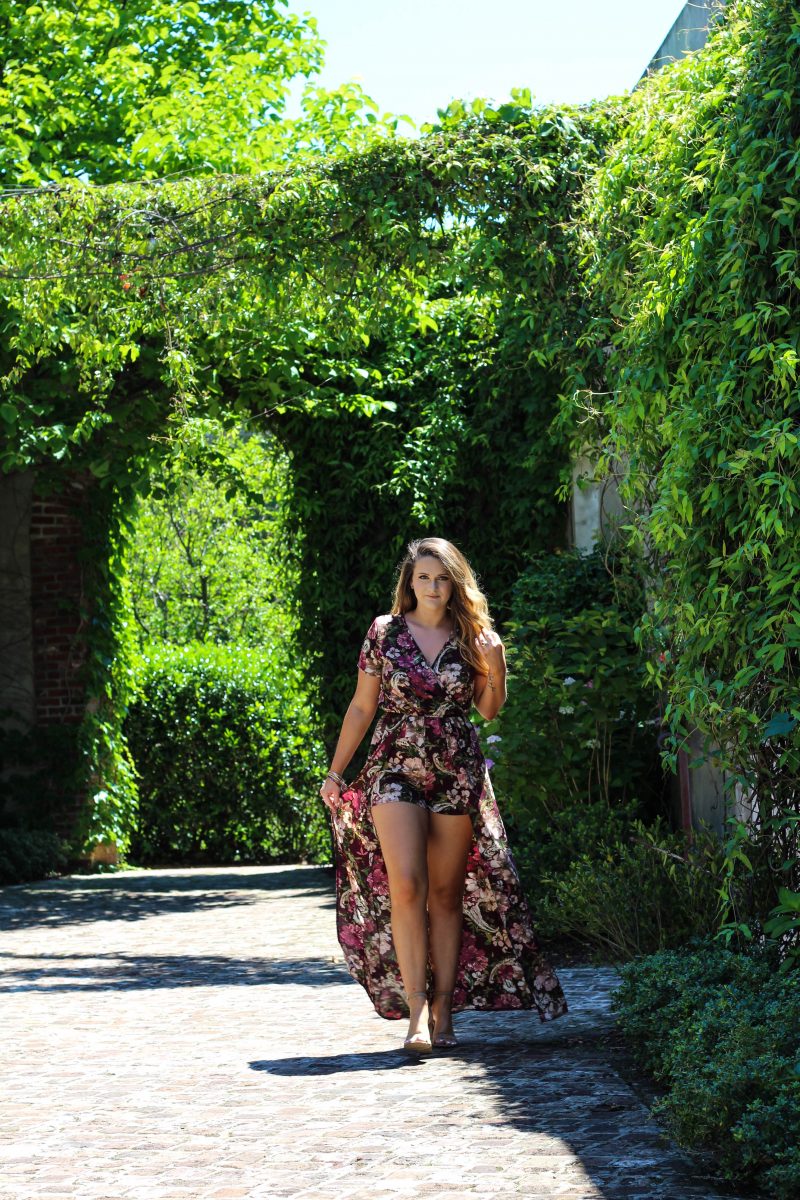 Dress: Francesca's $48 | Shoes: Target $30
Hello, loves! Wow, this past weekend was nuts! My boyfriend came in town for his sister's wedding and we spent the weekend together with his family and just hanging out, so needless to say – I'm exhausted! I wore this outfit to her wedding on Friday and absolutely loved it! It was the perfect outfit to dance in, wasn't too hot, and the maxi portion of it kept me warm when it got cooler as the evening went on (I swear I'm always cold).
I had started seeing this maxi romper trend online and in my friend's pictures and just knew I needed and that I had the perfect occasion for it. What I loved most about purchasing from Francesca's was the selection. They had several different styles, colors, and patterns to choose from but I'm obsessed with the color 'wine' and knew that this was the one! It's perfect for honestly any season that the weather permits because of the colors.
When I buy articles of clothing, I like to think about all of the ways that I can wear them and where I can wear them too. And that's exactly what came to mind when I bought this maxi romper! It was absolutely perfect for the wedding. It would also be a great outfit for a date night, a concert, a party, or a night out.
Lastly, these shoes! If you follow me on Instagram then you already know, I can't stop wearing them! I originally bought them in blue after I saw one of my favorite bloggers wearing them and I fell in love so I bought another pair. I didn't have a tan shoe that I could wear to work that wasn't your classic pointed toe stiletto but these are just the perfect pair! I've worn them with jeans, dresses, skirts and I can see myself pairing them with a cute pair of distressed denim shorts – they are just so versatile.
With love and hopes of inspiration,
Carly