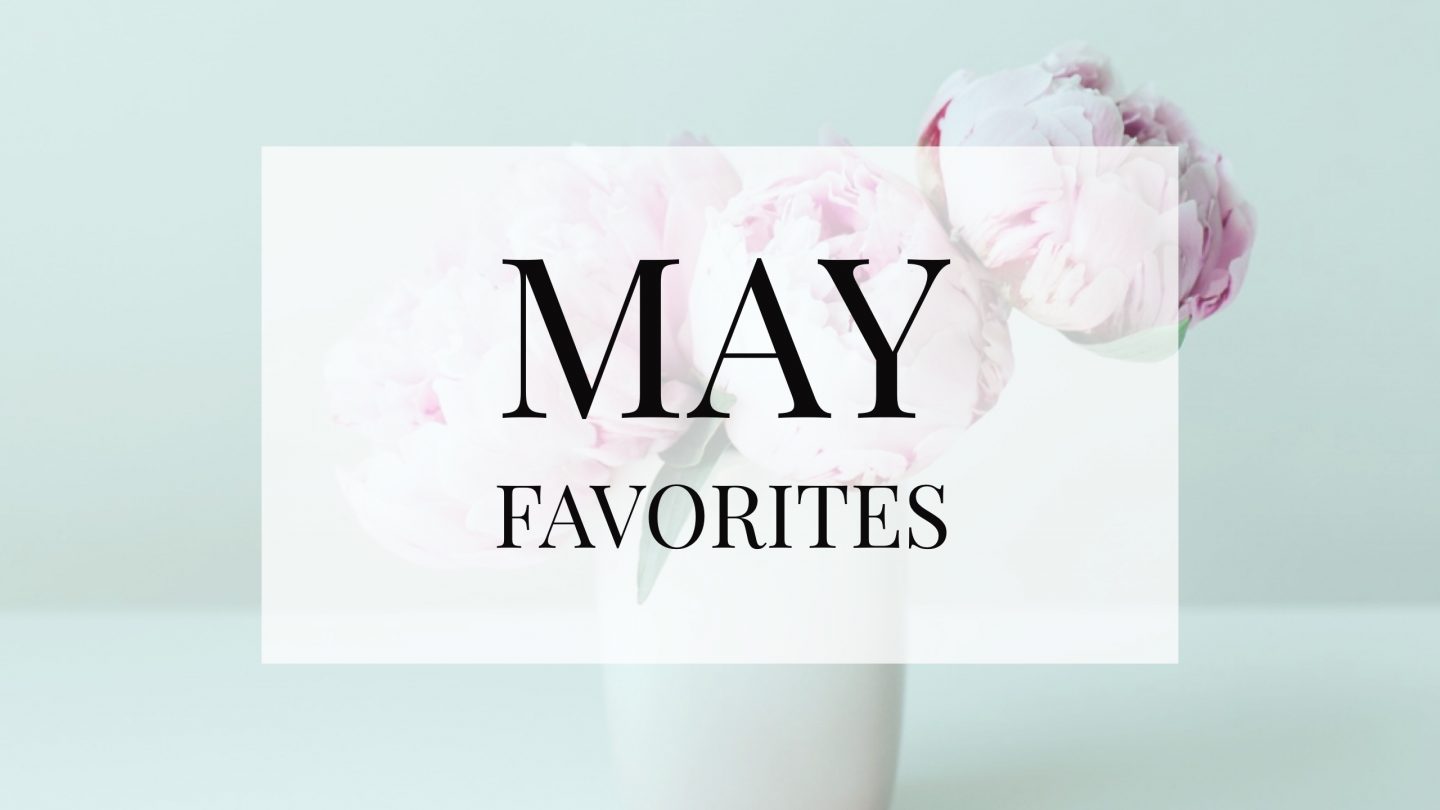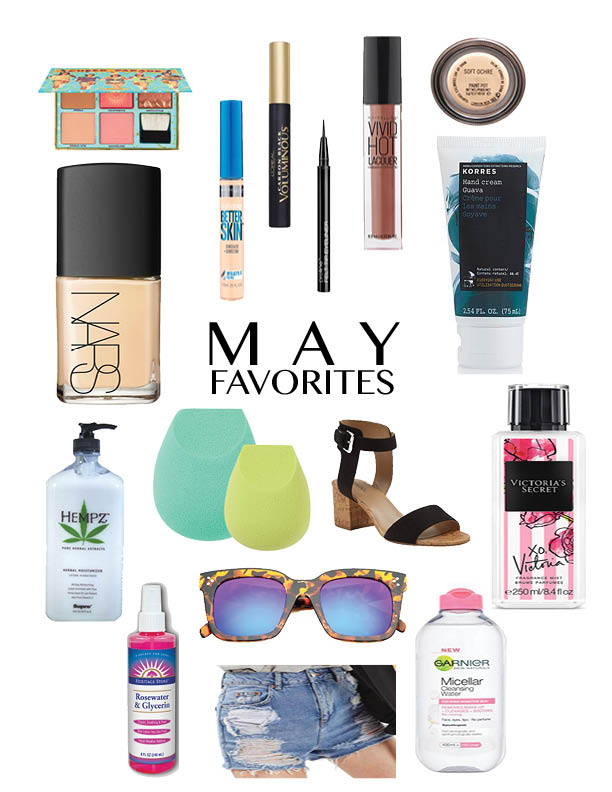 Benefit Cheek Parade Palette: $58 – I got talked into buying this at Ulta and I have not regretted since the first time I used it. Aside from the fact that it's an amazing deal, the products inside are just incredible. I use this every single day. I combine the 'hoola' and 'hoola lite' for my bronzer/contour every day. I also use the 'dandelion' every day for my blush and it's just the perfect color. The other two colors 'galifornia' and 'rockatuer' are so pretty but I often find myself using them as blush toppers! Also, the little brush that comes with it isn't bad quality, so that's just another plus.
Maybelline Better Skin Concealer: $9 – I had heard a lot of beauty bloggers talk about this product and it was something I had yet to try so I picked it up on my last drugstore run! I have been using it with my Taste Shape Tape concealer and I love this combo! I'll put the Shape Tape in the corner of each eye by my nose and use this concealer to finish out the triangle shape.
L'OREAL Voluminous Carbon Black Mascara: $8 – How did it take me so long to hop on this wagon? That's the question I've been asking myself since I bought this. It is amazing. I actually wore this by itself on the beach, went into the ocean and everything, and it didn't even run! I love the volume it gives my lashes without clumping them together.
MAC Pro Longwear Paint Pot in Soft Ochre: $22 – I have had another shade of the paint pot for years but I heard some beauty bloggers talking about this one and decided to try it out. It's such an amazing eye shadow primer and now every time I wear an eyeshadow look I find myself reaching for this paint pot.
Wet n Wild Proline Felt Tip Eyeliner: $4 – I was in the Dollar General down at the beach and randomly came across this product and decided to grab it since I love a felt tip liner! I have now worn it every day and I absolutely love it. It's very black and very matte and goes on great and stays all day. Plus, it doesn't transfer onto my lid, so that's a win!
NARS Sheer Glow Foundation in Ceylan: $47 – I know that this is a pretty pricey item, and I had a hard time pulling the trigger on this one but it was so worth it. I have oily skin so I normally reach for a matte finish foundation, but they recommended this to me at Sephora after I told them exactly what I was working for and it has yet to let me down! Since it is quite expensive, I tend not to wear it unless it's a special occasion or I'm going to be going out so that I can make it last longer!
KORRES Moisturizing Hand Cream: $14.50 – My mom gifted me some KORRES hand cream and it's been in my purse ever since. One of my biggest pet peeves is having dry hands and I constantly find myself reaching for lotion throughout the day, so I always have a travel size of something in my purse. I've been loving this one lately and I feel like it keeps my hands feeling moisturized for longer.
Merona Cork Block Heels: $30 – If you follow me on Instagram, you already know. I have been obsessing over these shoes lately. I just can't get enough. I've paired them with distressed denim, shorts, dress, jumpers, etc. and I love them! They were super affordable and they're also comfy. They also come in a denim fabric as well. Just do yourself a favor and go to Target and get these shoes for the summer!
zeroUV Bold Oversize Mirrored Sunglasses: $10 – I saw a pair of sunglasses from Diff Eyewear that I had to have but I was not about to that much for them. So, I do what I always do, I took to Amazon to find the perfect dupe! Well, I was successful and now I can't stop wearing these beauties!
Maybelline Vivid Hot Lacquer Lip Gloss: $8 – When I saw Maybelline announce these on their Snapchat, I wanted to go to the store right then and buy all of these. I love their Vivid Mattes so I knew I would love these, and I was right. It has a Vaseline type of smell and feel but I kind of love it? It's not too sticky or gooey and makes for the perfect everyday gloss!
Victoria Secret xo Victoria Perfume: $25, on sale for $13 – I bought this a while back when it was on sale and I have literally used it every day since. It's the perfect floral scent and not too strong. I use like 5 or 6 sprays each use and I feel like it keeps me smelling nice all day!
ECOTOOLS Perfecting Blender Duo: $10 – When I first got these I honestly hated them. They were stiff and hard to use but once I gave them more of a chance they worked great. I now use them both wet each day when I do my makeup – the bigger one is used for my foundation and concealer and the small one is used to bake under my eyes.
Garnier Micellar Water: $9 for 13.5 fl oz – I've been using this for a while but I have recently found myself using it almost every night after I take my makeup off with a wipe to ensure that I have removed all the mascara off of my lashes. I feel like it really does the job without leaving me feeling all oily and gross!
Hempz Moisturizing Body Lotion: $ 28 for 17 oz – I have been using this product for years and I just recently ran out of this last bottle and it made me realize how much I truly loved this lotion. Honestly, it's a little pricey for lotion but I always buy mine at T.J. Maxx because you can almost always find it there! There are several different scents and they make travel sizes. I have tried almost all the scents and keep one of these in my purse too – bottom line, this is an amazing product!
Heritage Store Rosewater & Glycerin Spray: $10 for 8 fl oz – I've had this product for a few months but it wasn't until recently that I started using it multiple times a day. After I wash my face I will use a toner, then an oil, then I'll apply my moisturizer and finally, I will finish my beauty routine off with spritzing this all over my face.
TOPSHOP Mom Moto High Waisted Shorts: $60 – I know that this is a splurge, but let me tell y'all!!!! I've received so many compliments on these shorts. I have been searching for the longest time for a great pair of denim shorts. I don't like really tight or short shorts but I wanted them to be distressed and high waisted. Well, I was in TOPSHOP one day and found these and I honestly wear them multiple times a week. They are my dream shorts!
I know that these posts can be lengthy, but I hope you all enjoyed my May favorites!
With love and hopes of inspiration,
Carly