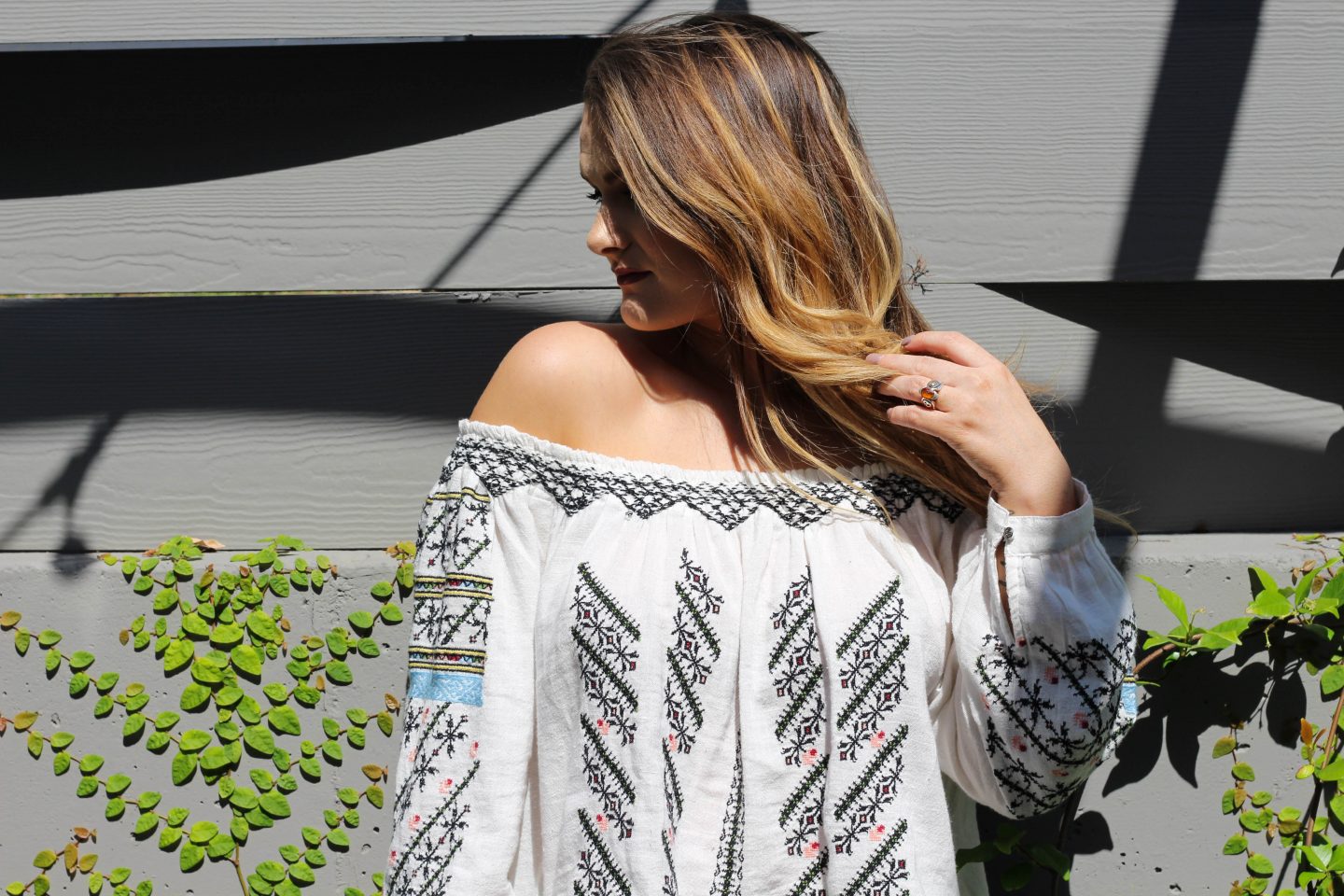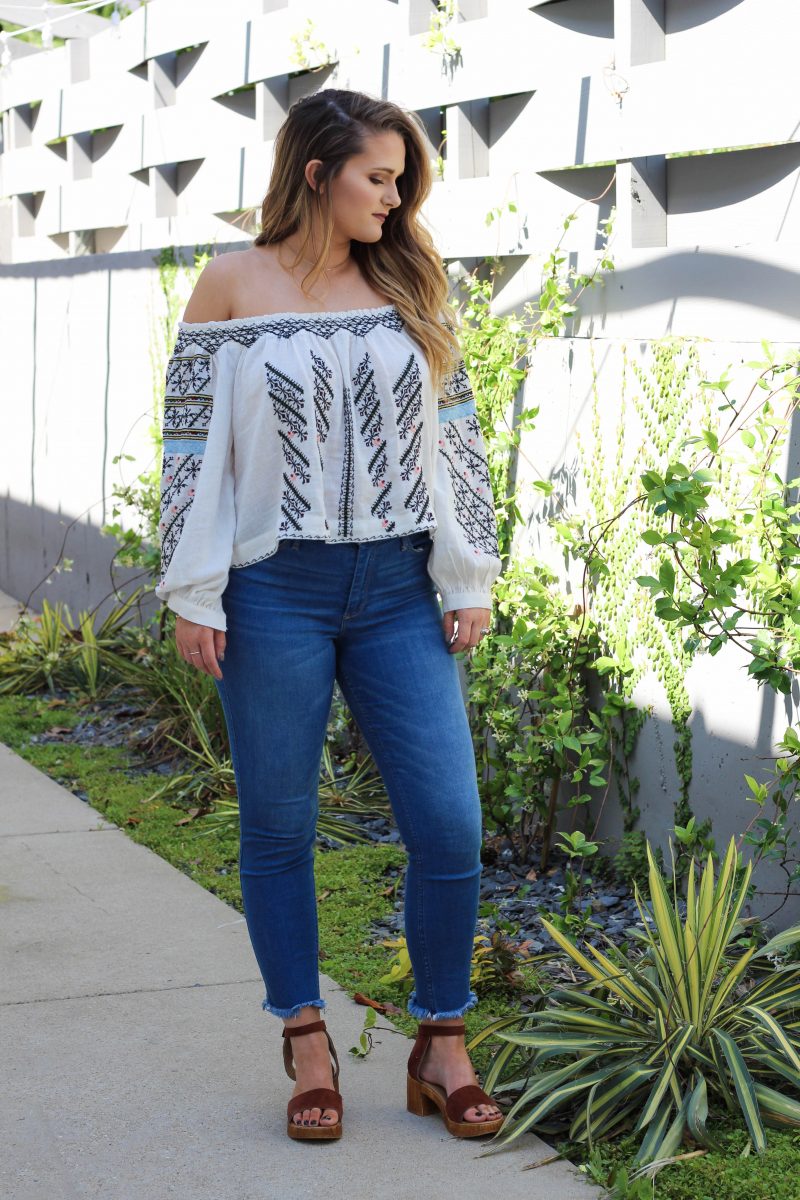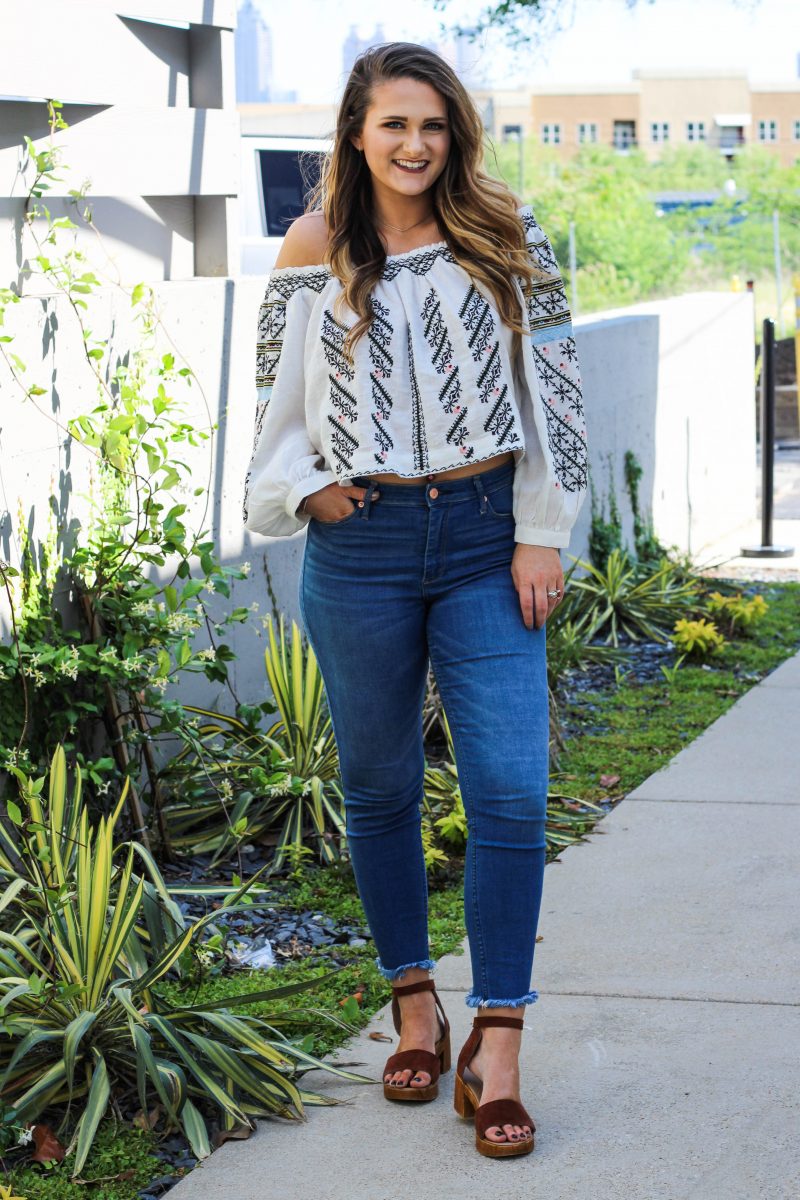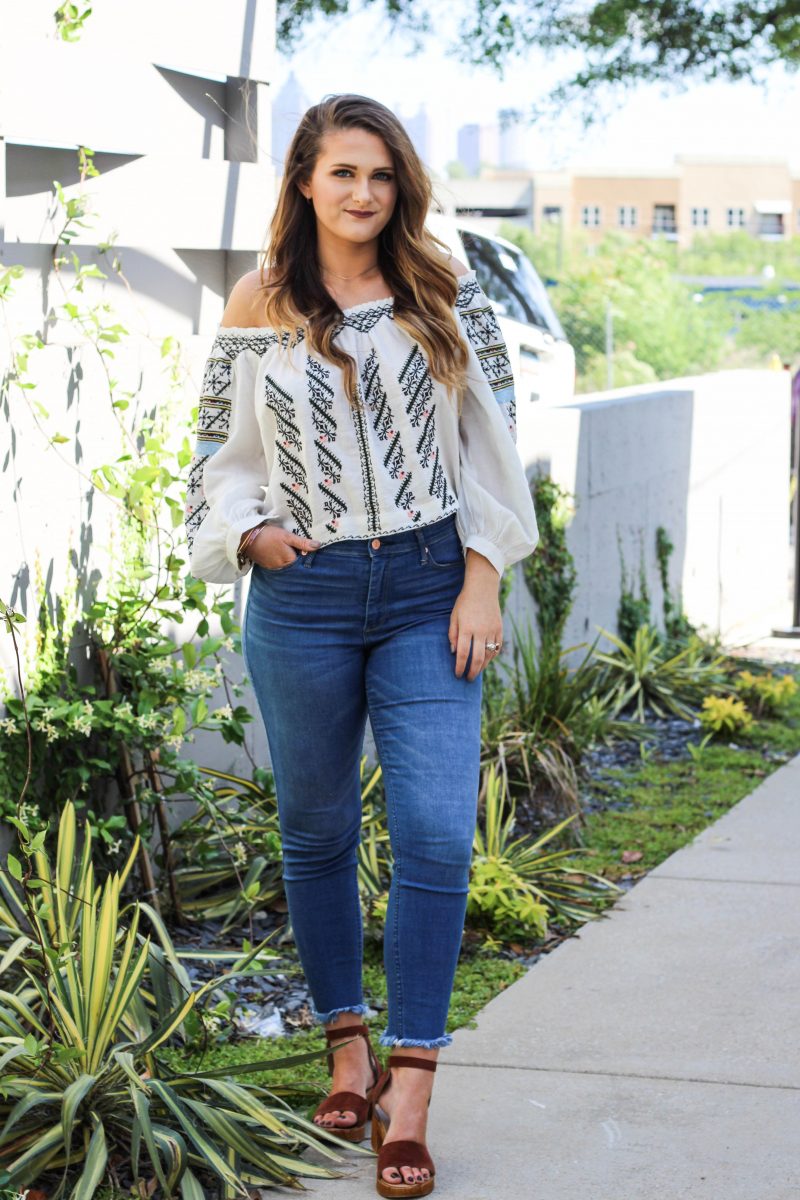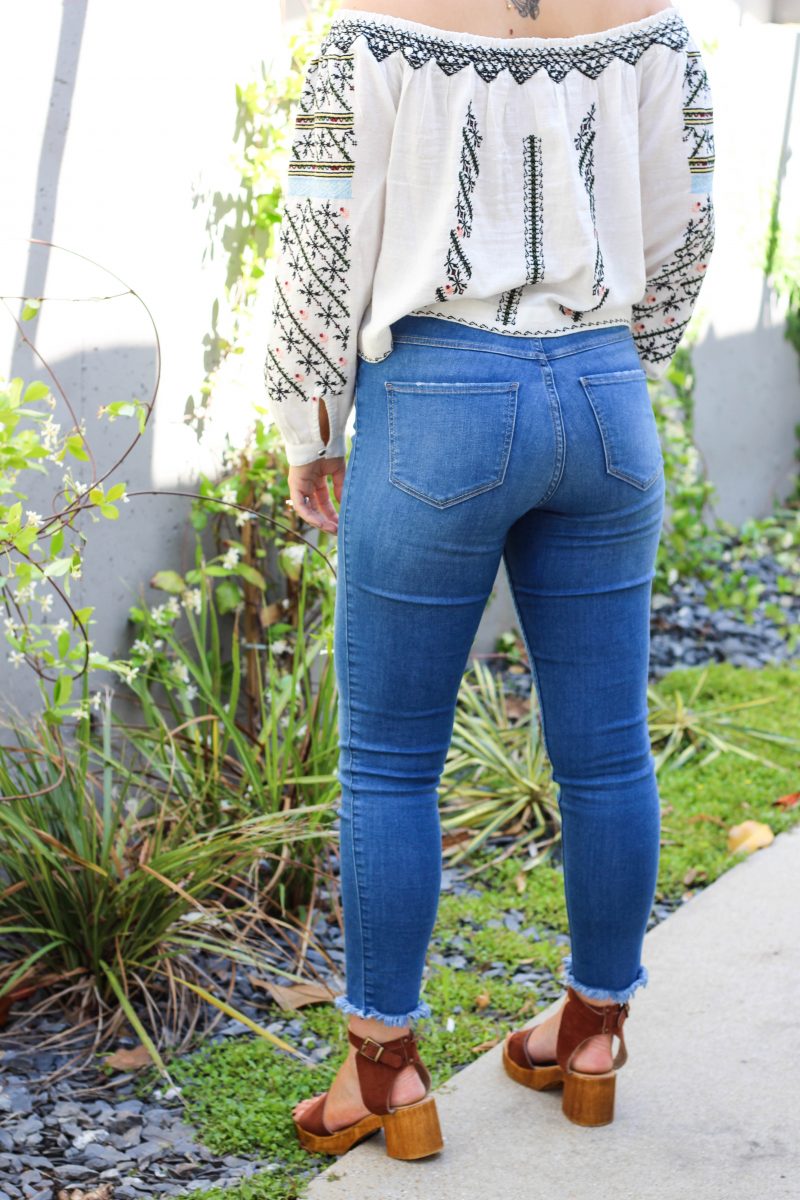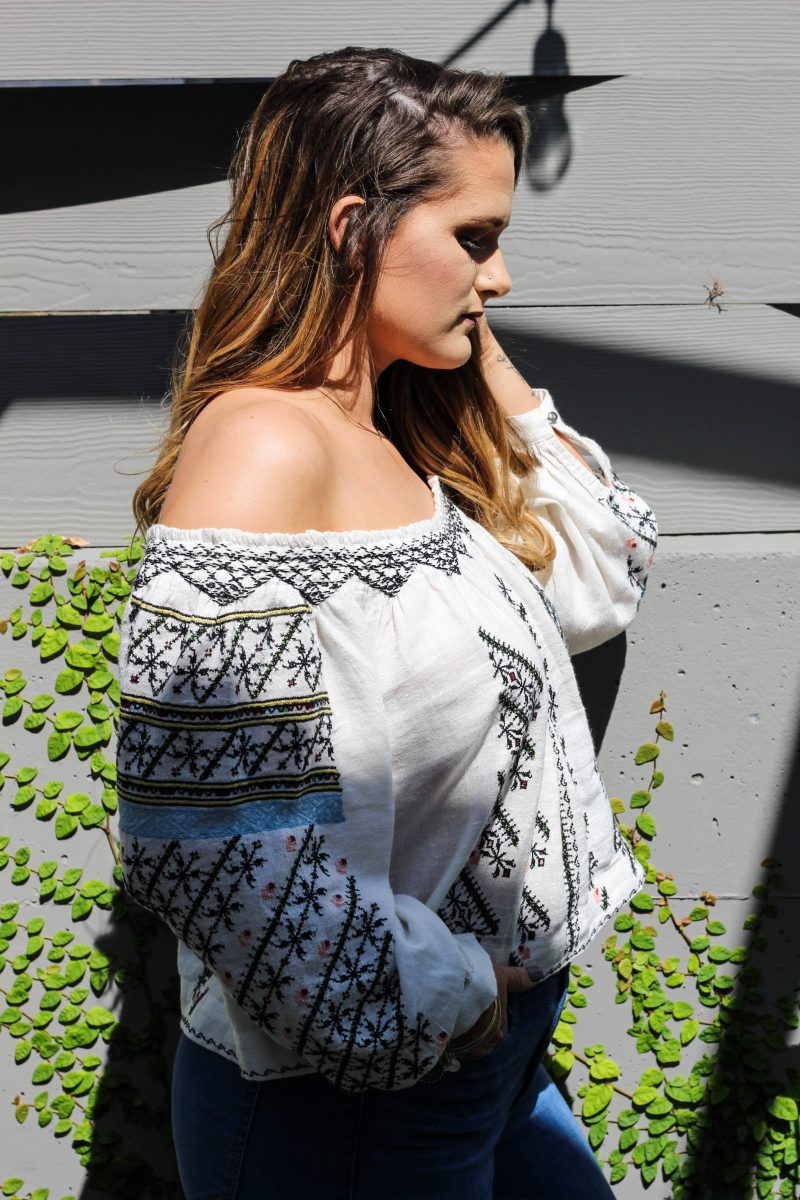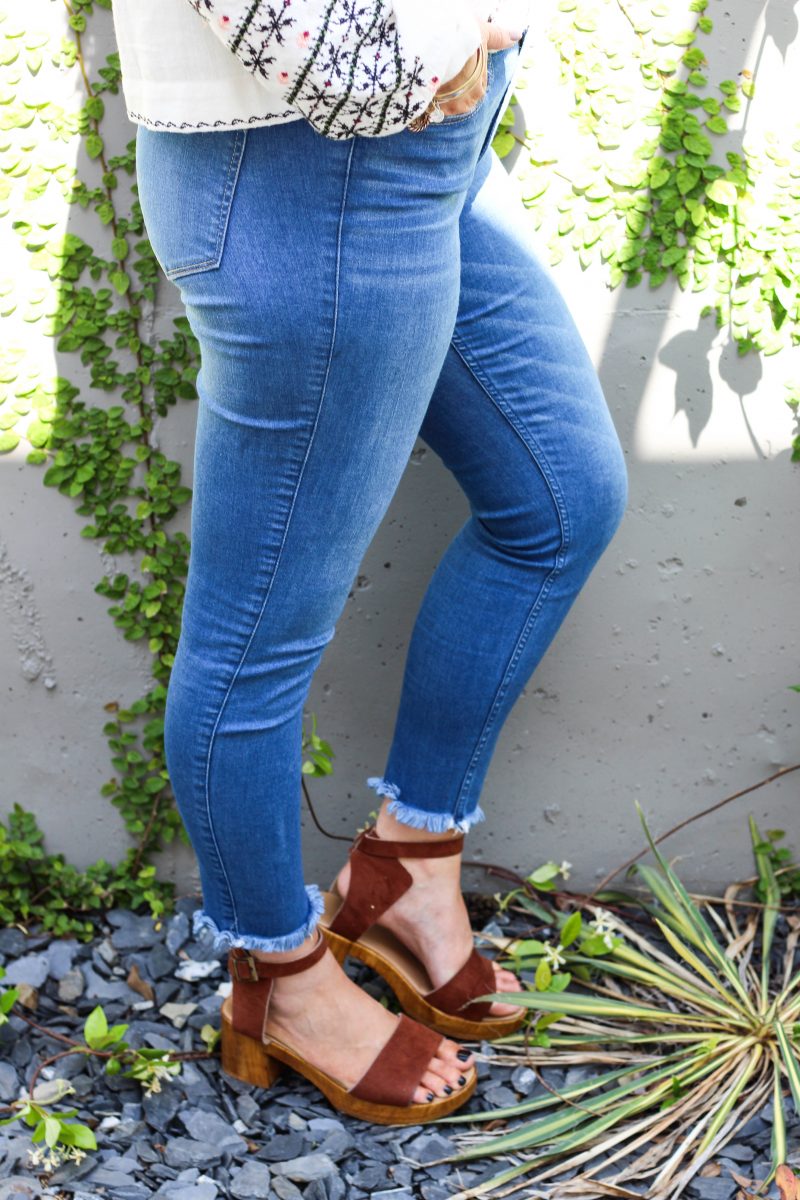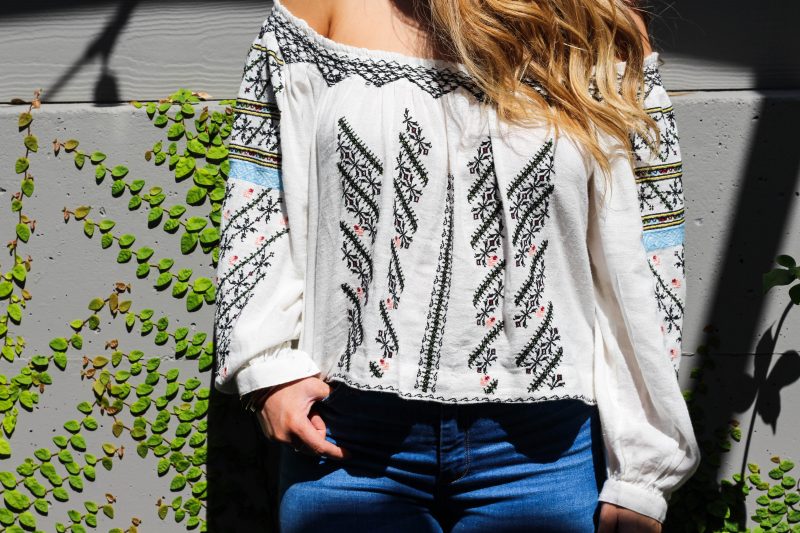 Top: Free People (sold out, but similar options here and here) | Jeans: Abercrombie & Fitch (bought at a thrift store, but similar option here) | Shoes: Topshop (purchased at Nordstrom Rack, but similar option here and here)
It wasn't until I started writing this post that I realized that I couldn't find any of the pieces I am wearing… oops! But it's just such a cute outfit, I had to share. I absolutely love a simple, yet eye-catching, outfit for your casual day out and I think that is outfit is just that!
I wore this outfit on my birthday to lunch and I didn't want to take it off! I found this Free People shirt at Nordstrom Rack and I just couldn't pass it up. I've been obsessing over off-the-shoulder tops lately and this was one that I couldn't pass up. It's a perfect, soft, chambray-like, material with the cutest detailing and subtle pops of color. I also love how stretchy the top band is and how flowy the sleeves are because it makes it so much more comfortable and easy to move in, unlike some off-the-shoulder tops which can feel constricting.
Next, these jeans! I mean, you've got to love some good denim. I love finding good denim for an even better price, that's why I shop consignment stores and places like TJ Maxx. One day while looking for work clothes at a local consignment store I came across these jeans for $15. I never thought I'd find myself in Abercrombie & Fitch after middle school, but ever since I found these jeans I've found myself reconsidering! They are so incredibly comfortable and stretchy and they had the frayed ankle that I had been searching for. Needless to say, I wear these multiple times a week!
Lastly, the shoes! I found these Topshop heels at Nordstrom Rack last year and they are one of my beloved shoes. They are they perfect height and incredibly light weight. They go with just about anything and are so comfortable! I paid $25 for them and honestly wish that I had searched for more of them when I bought them because I just love them so much!
With love and hopes of inspiration,
Carly