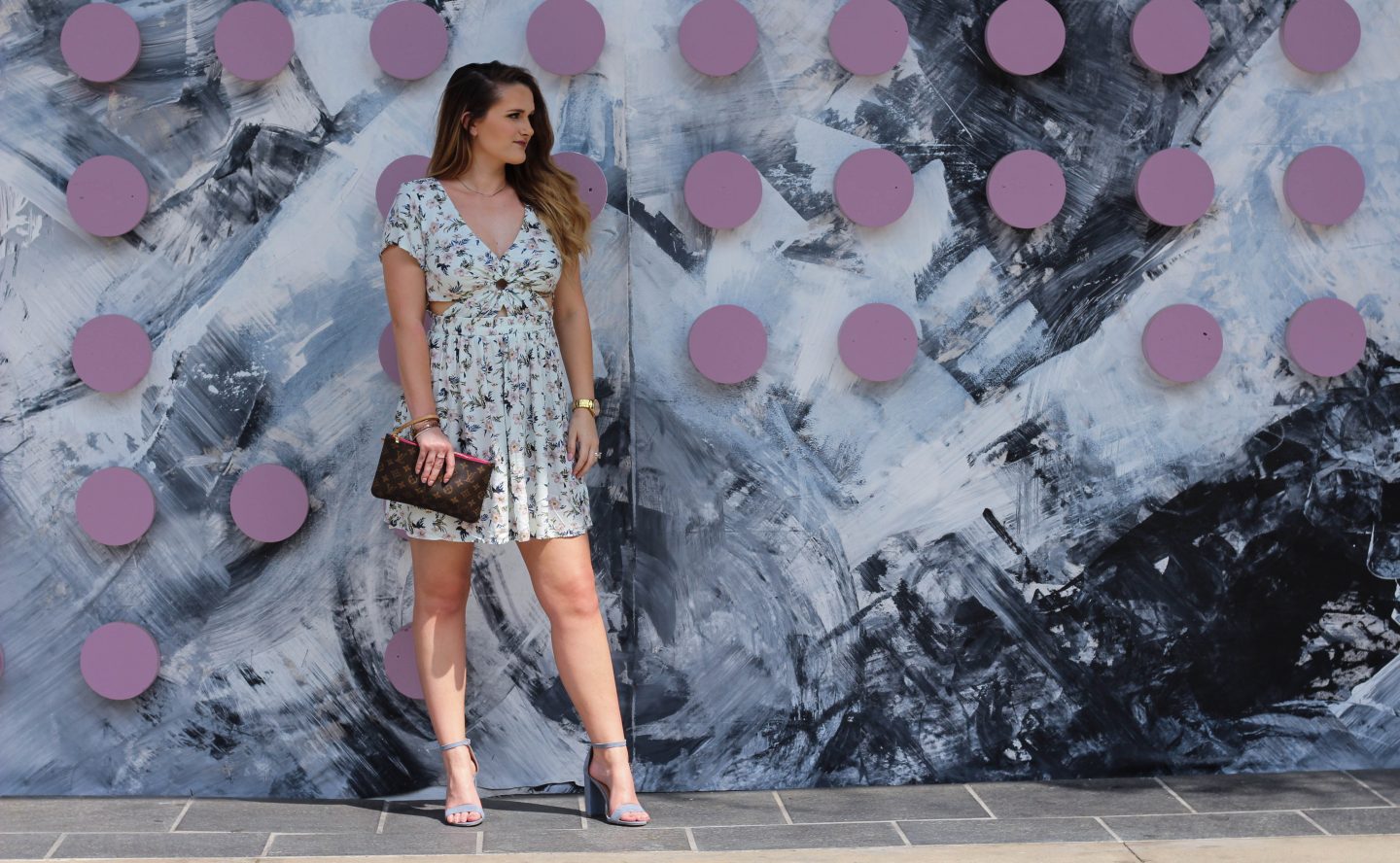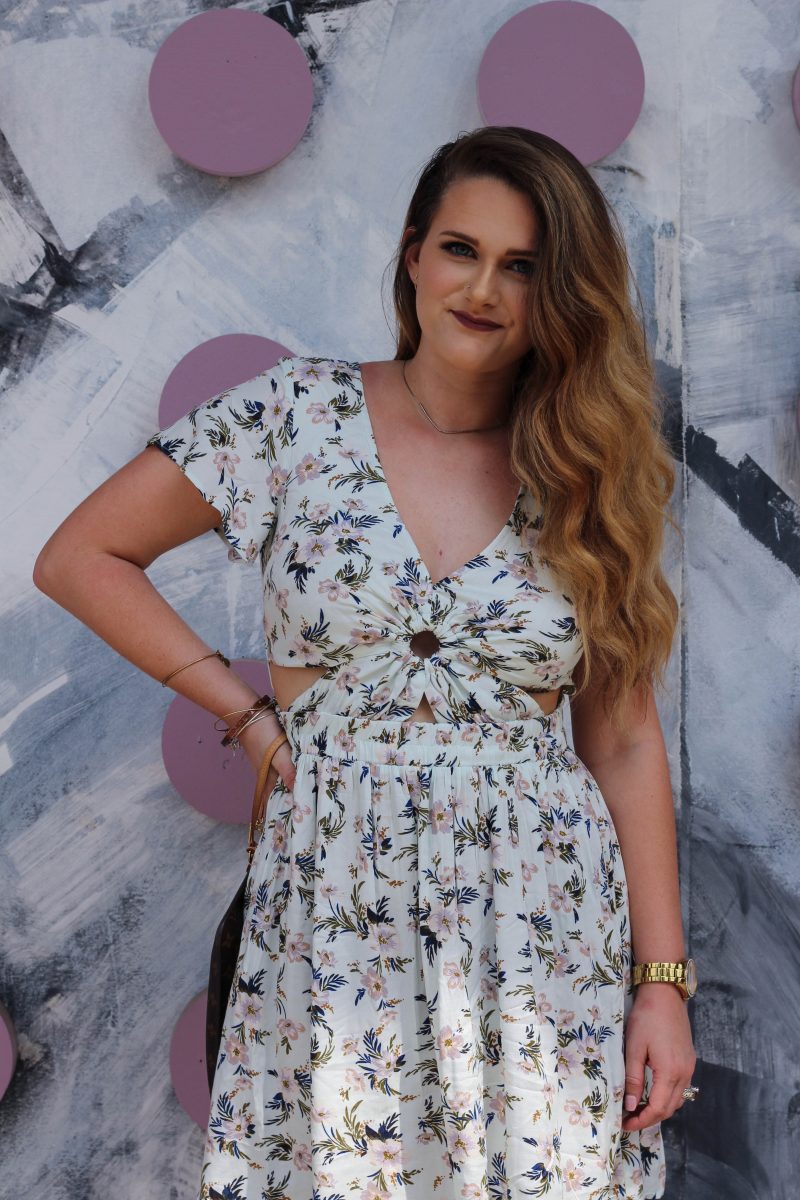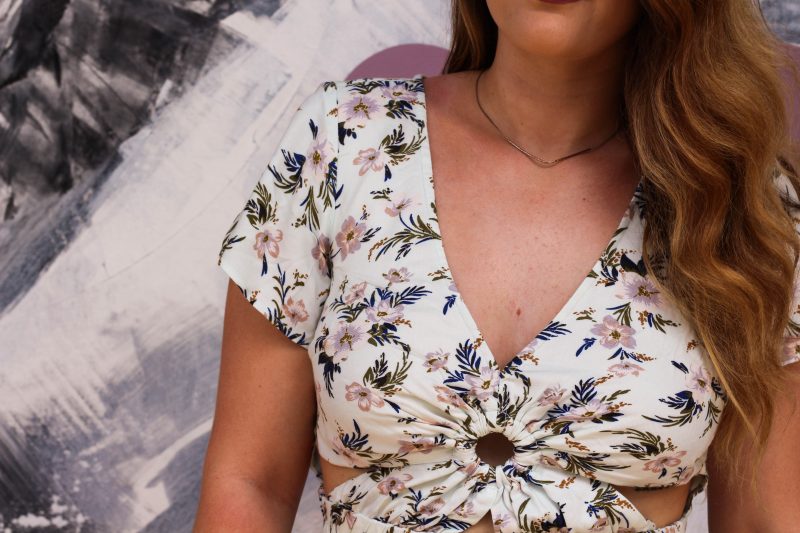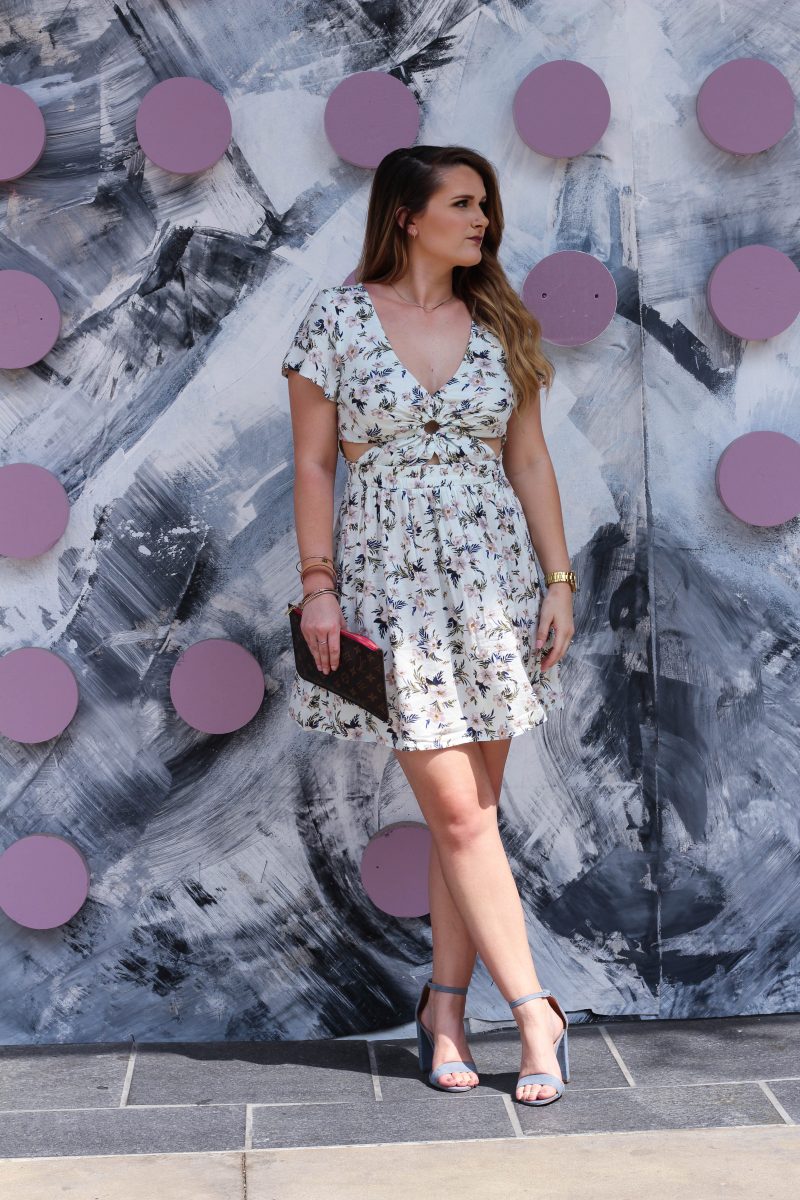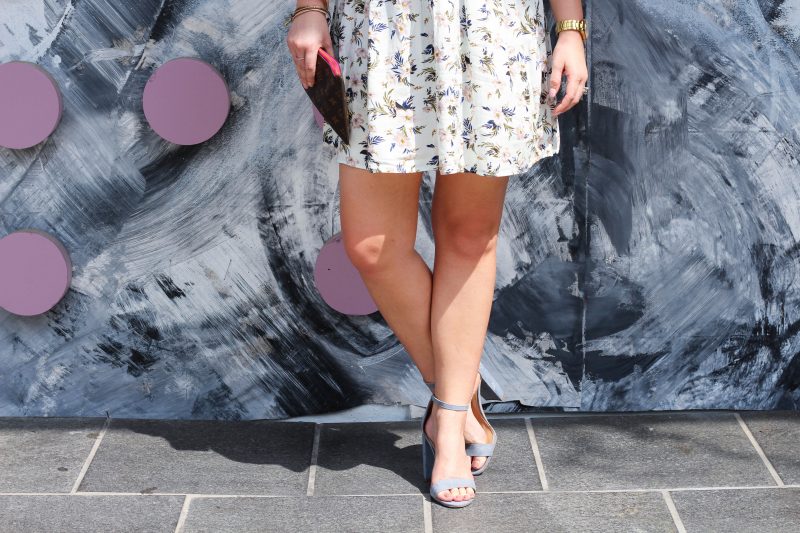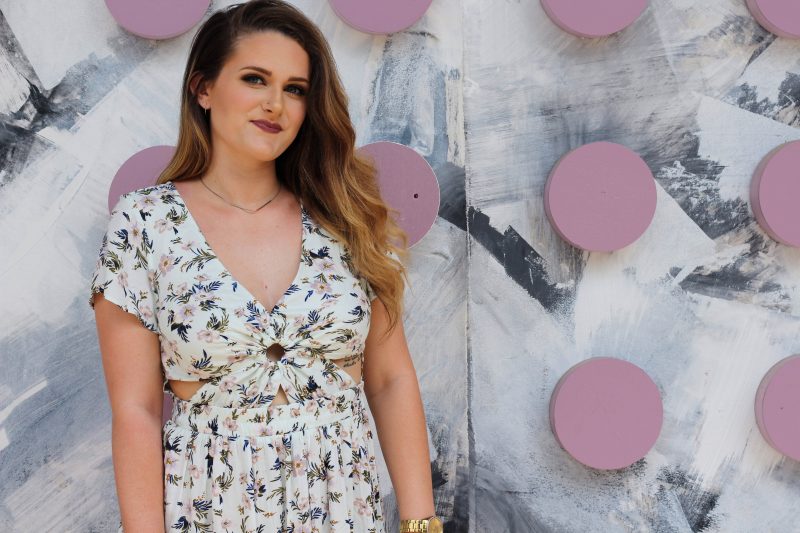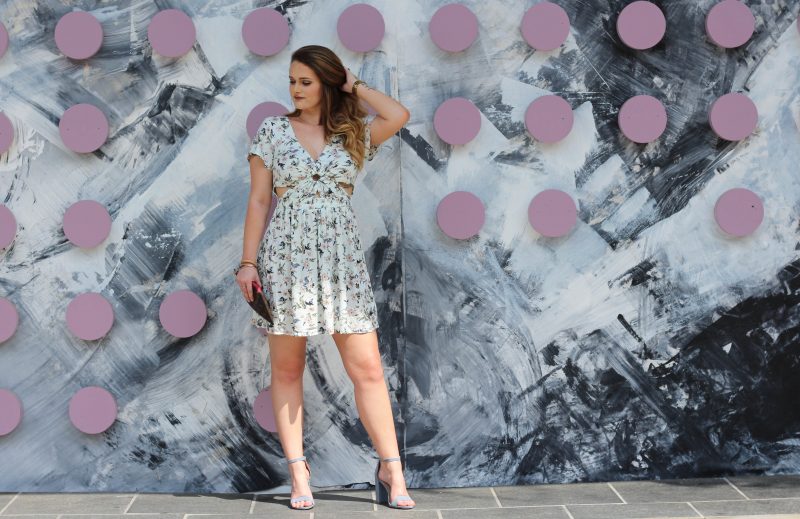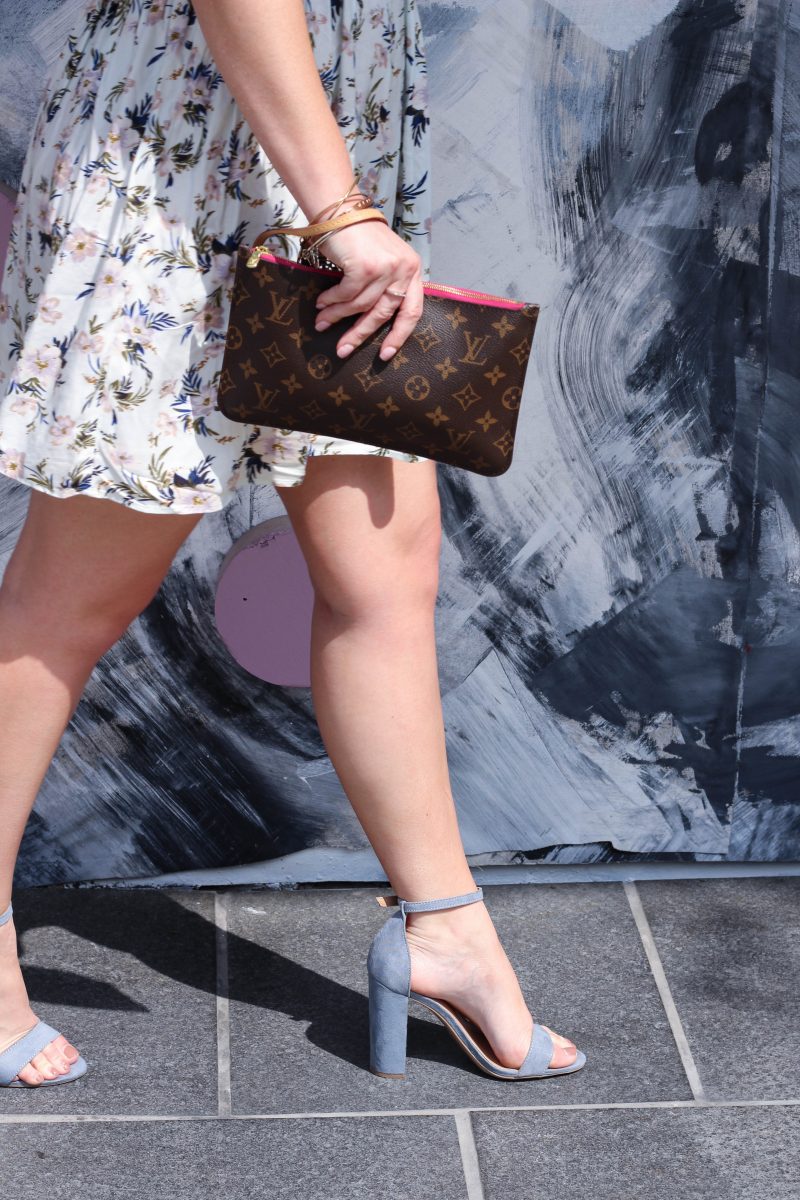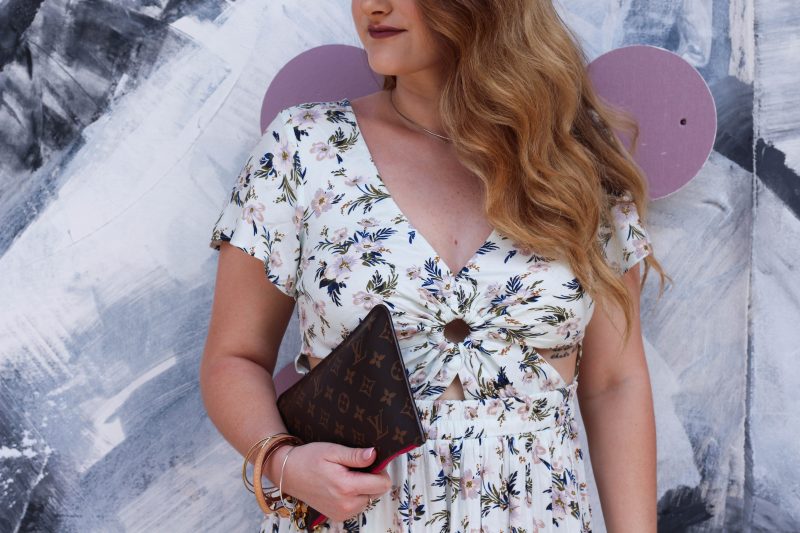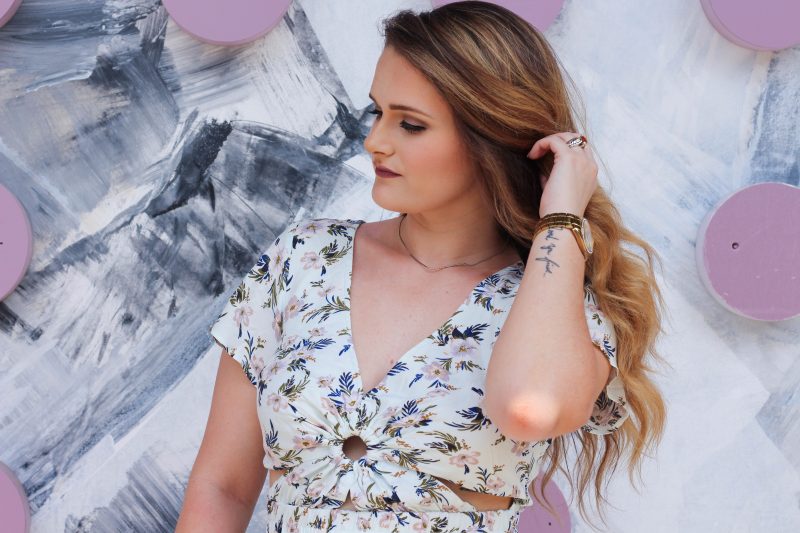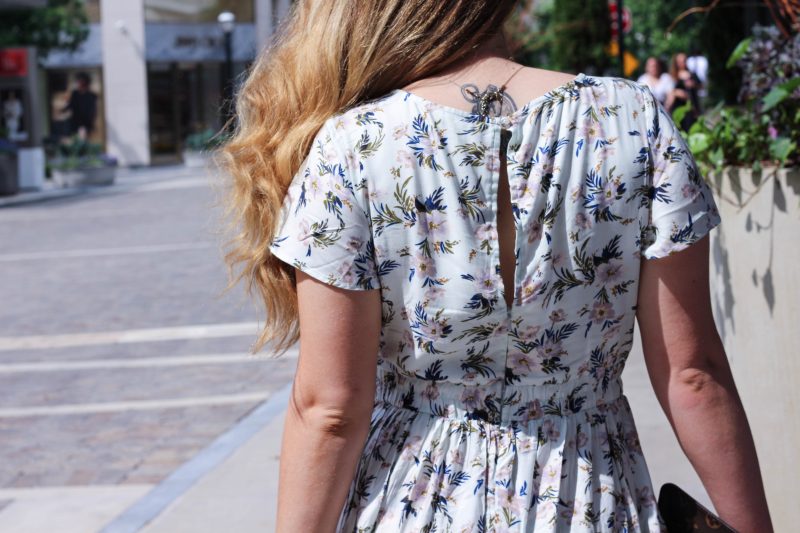 Dress: American Eagle $45, on sale now for $34 || Shoes: Target $30 || Watch: Kate Spade (from years ago, similar one linked here on Fossil) || Bracelets: Alex & Ani mix || Necklace: American Eagle (from years ago, similar one linked here on Etsy)
Nothing beats a good dress and heels. Well, one thing does, a good dress and heels that are on sale. I have some good news – this dress is currently 25% off and I'm very tempted to buy it in black. I mean, you can't have too many pretty dresses, right? Right. So, do yourself a favor and snag this combo while you can because it's just the perfect outfit for that weekend outing you have on your calendar to look forward to all week.
I absolutely love this outfit! From the cutest floral cutout dress to the fun block heels, I find that it's just the perfect outfit for the season. Whether you're hitting the town for girls night out or you're heading to brunch with a friend, it really suits all occasions. With the cutout pattern in the front and the key hole in the back, it truly turns this little floral dress to a semi-sexy number.
Another thing that I love about this dress is the versatility of it. First of all, you can pair this dress with a flat sandal or sneaker, or heels, and it's like completely different outfits. Also, the colors. Because of the floral print, the dress gives you so many options for color pairings. The floral pattern is subtle but at the same time stands out just the right amount. This dress will definitely be something I will be reaching for a lot this season!
With love and hopes of inspiration,
Carly