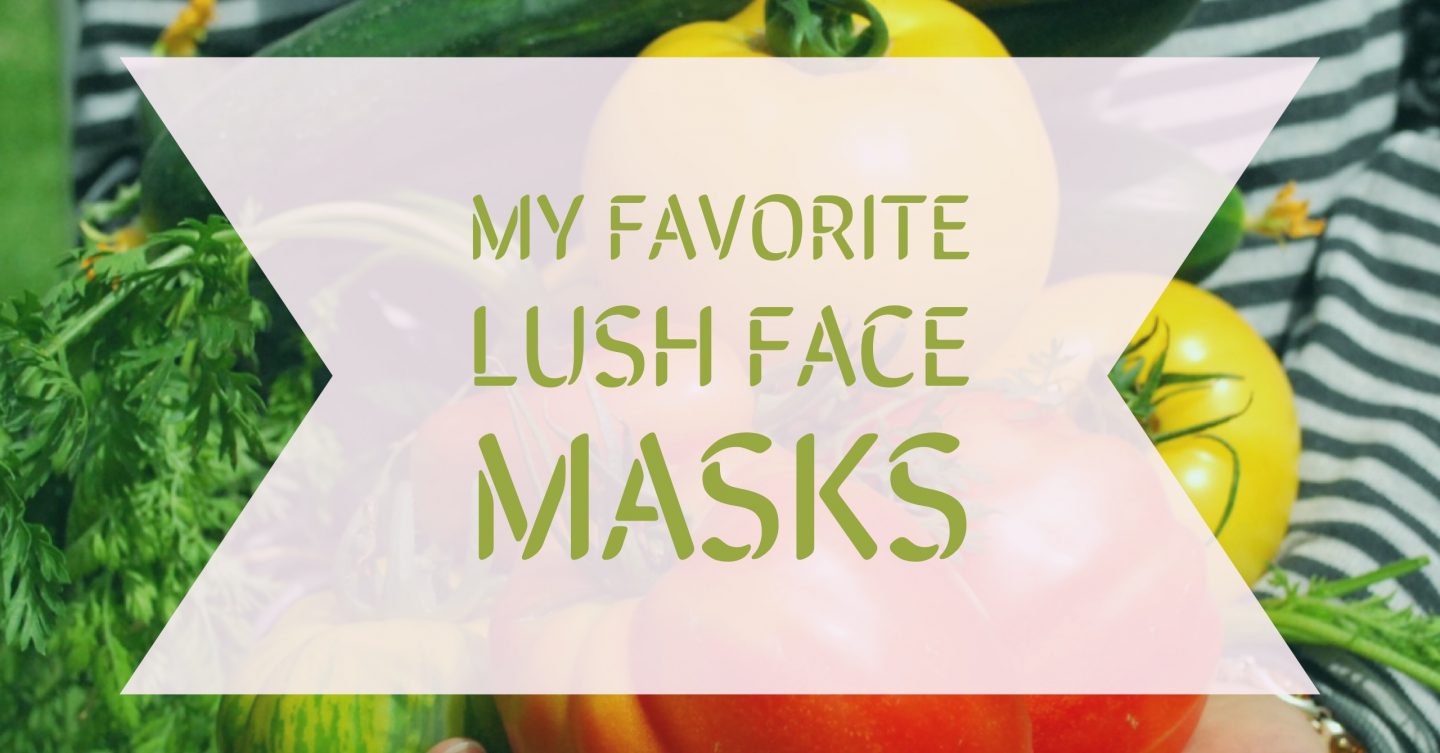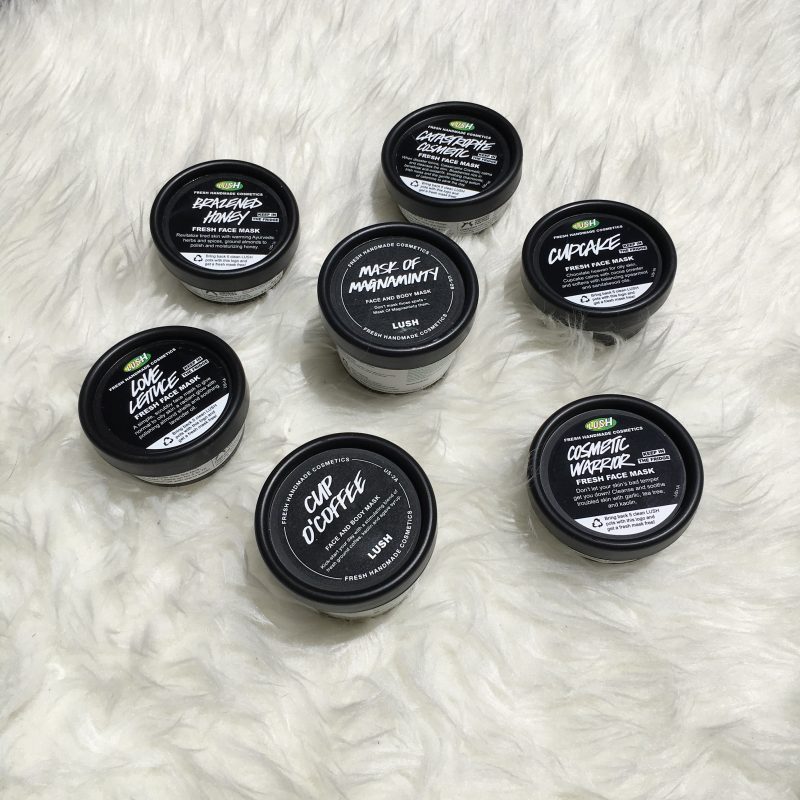 It wasn't until this past year or so that I got really into face masks and keeping up a routine with them. I was always under the impression that you shouldn't use more than one at a time and never on consecutive days. While this is true in certain instances, you can still do multiple at a time as long as you're over doing it and moisturizing and perfecting your skin in the process!
I don't know why it took me so long to hop aboard the Lush train but I'm glad I finally did! I haven't tried all the face masks yet but, I plan to. There are some that you keep in the fridge and others that are fine on a shelf but these truly are some of the best face masks that I have ever used!
My all time favorite mask, so far, from Lush is the Love Lettuce. It's kept in the fridge but it just makes it that much better because when you put it on your face it is so cool and refreshing. This mask is great for exfoliating and balancing out your skin. This was the first one I tried and I have fallen in love with it!
When I went the next time to repurchase my fave, they were out but they recommended Mask of Magnaminty to me and now I've fallen in love with it too! This mask works in similar ways but it can be kept in your bathroom cabinets. The mint in it leaves your face and body feeling cool and refreshed. It helps to reduce redness and soothe your skin, two things that I love in a mask! I've already finished one small tub and when I went back for more, I caved and got the big tub!
Next up is Cup O' Coffee! I absolutely adore this stuff. I had always wanted to try the scrub you see all over Instagram but when they told me about this at Lush, I bought it and haven't looked back! It's also another mask for your face and body that can be kept in your cabinet. I love using this mask in the morning because the caffeine in the scrub truly does wake you up. It's a great exfoliant and leaves you feeling awake and refreshed! Now that I have almost finished my second small tub, I'll be purchasing the large one next!
One problem I've always had is oily skin. When I went into Lush and asked what they recommended for my type of skin, Cupcake was one of the first that came to mind. This mask is a little different because it has the consistency of actual cake icing. I was a little skeptical at first because it's so thick but I could tell that it really helped with the oiliness of my skin!
This next mask is the only one I'm a little on the fence about. It's great for smoothing and tightening pores and cleansing the skin, which is why I bought it. But, the one thing about the Cosmetic Warrior mask that I can't get on board with is the garlic that's in it. It has some larger pieces in the mask itself which makes I harder for me to apply, but overall, it's a great mask and I just try to avoid the chunks inside!
One of the newest ones that I've bought is Brazened Honey. This mask is great for exfoliating and brightening the skin! I absolutely love this mask and honestly feel like I'm seeing results when I use this mask. Recently, I have been doing this mask and then the blueberry one, and oh my gosh! It's a heavenly combination!
Last, but not least, is the Catastrophe Cosmetic mask. This blueberry based mask is packed with antioxidants and great for soothing redness and cleansing the skin without stripping the face of it's natural oils! I have only purchased this mask and the honey one once but I know they are two that will be in my regular routine now!
What are your favorite Lush face masks? Have you tried any face masks other than Lush that you love? Comment down below and tell me your favorite masks!
With love and hopes of inspiration,
Carly