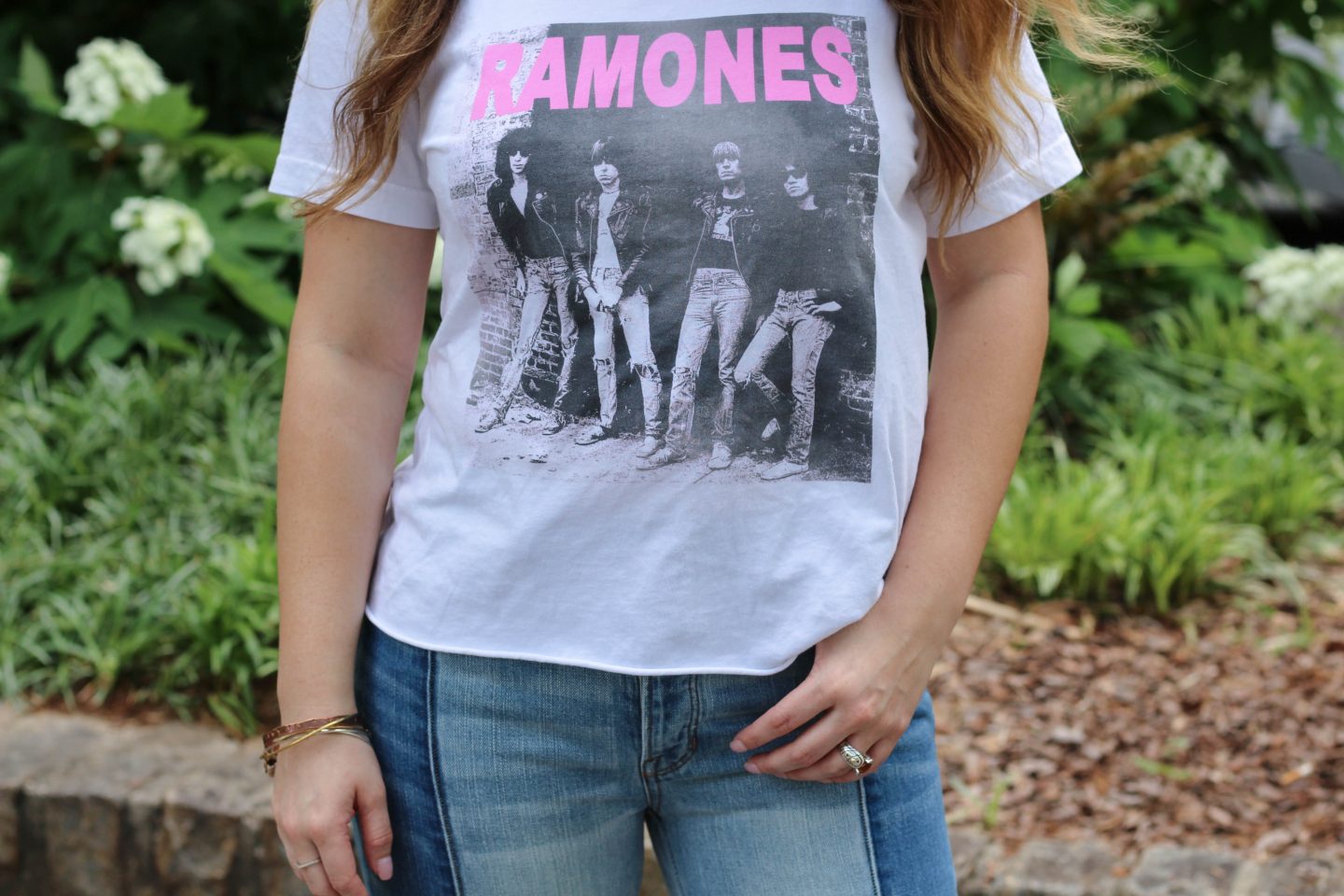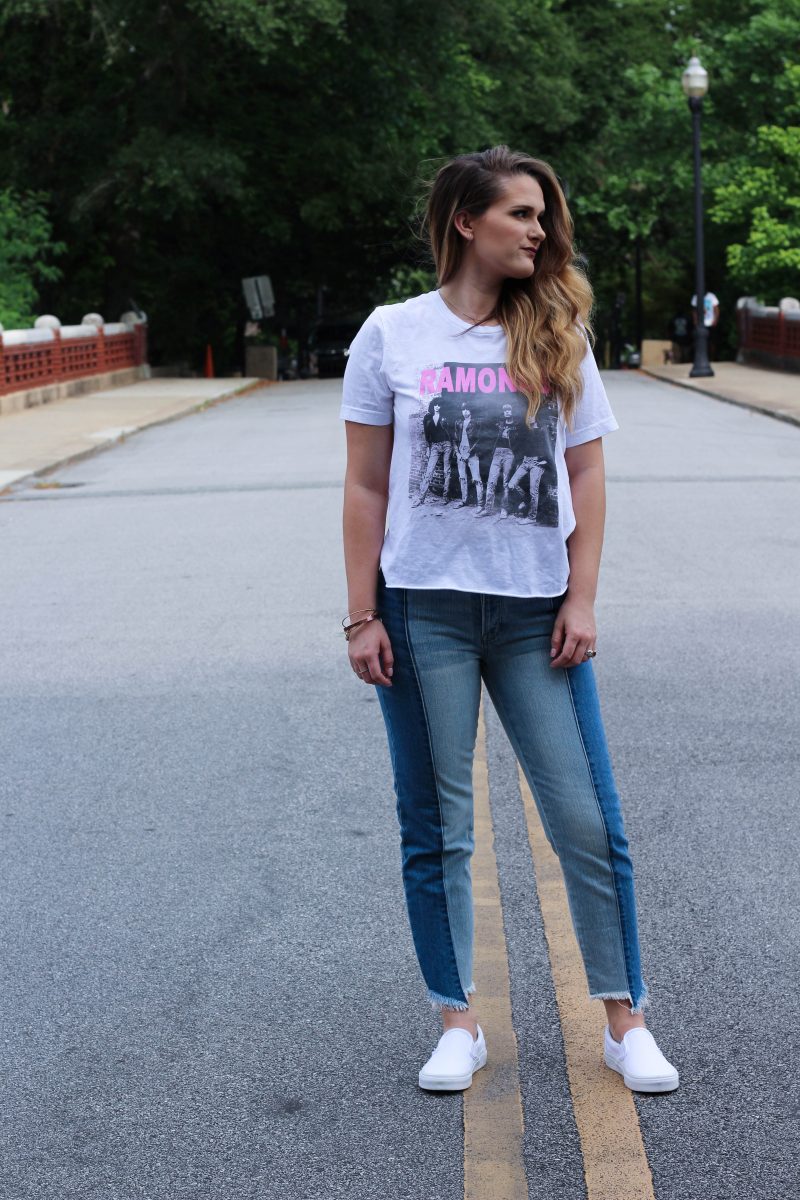 Well another weekend has come and gone, but that's okay because next weekend will be spent celebrating my birthday! When the weekend rolls around I trade in my cute sandals and pumps for sneakers, my nice pants for my favorite distressed denim, and the dressy shirts for a basic tee. If I'm going some where lax, this is most likely the outfit you'll catch me in.
Also – American Eagle is having a killer sale right now. I went to their store at Lenox Mall and they had an additional 60% off their clearance. Yes, you heard me right. So you know I had to take advantage that.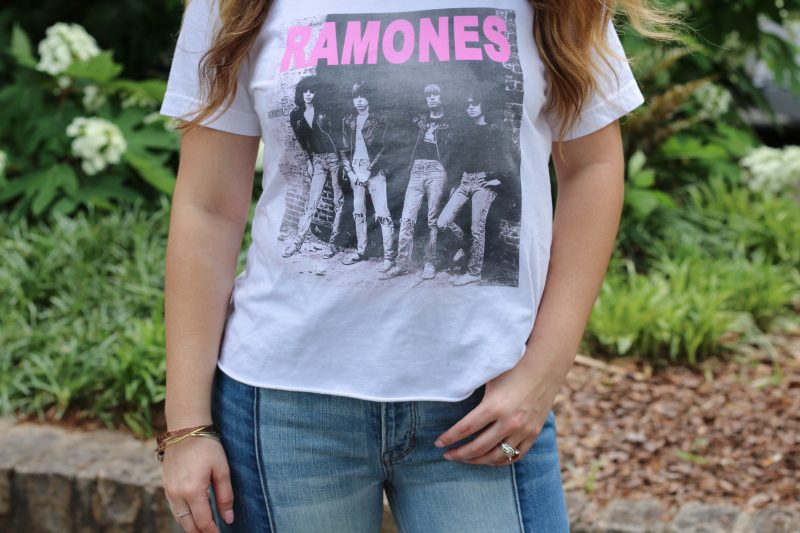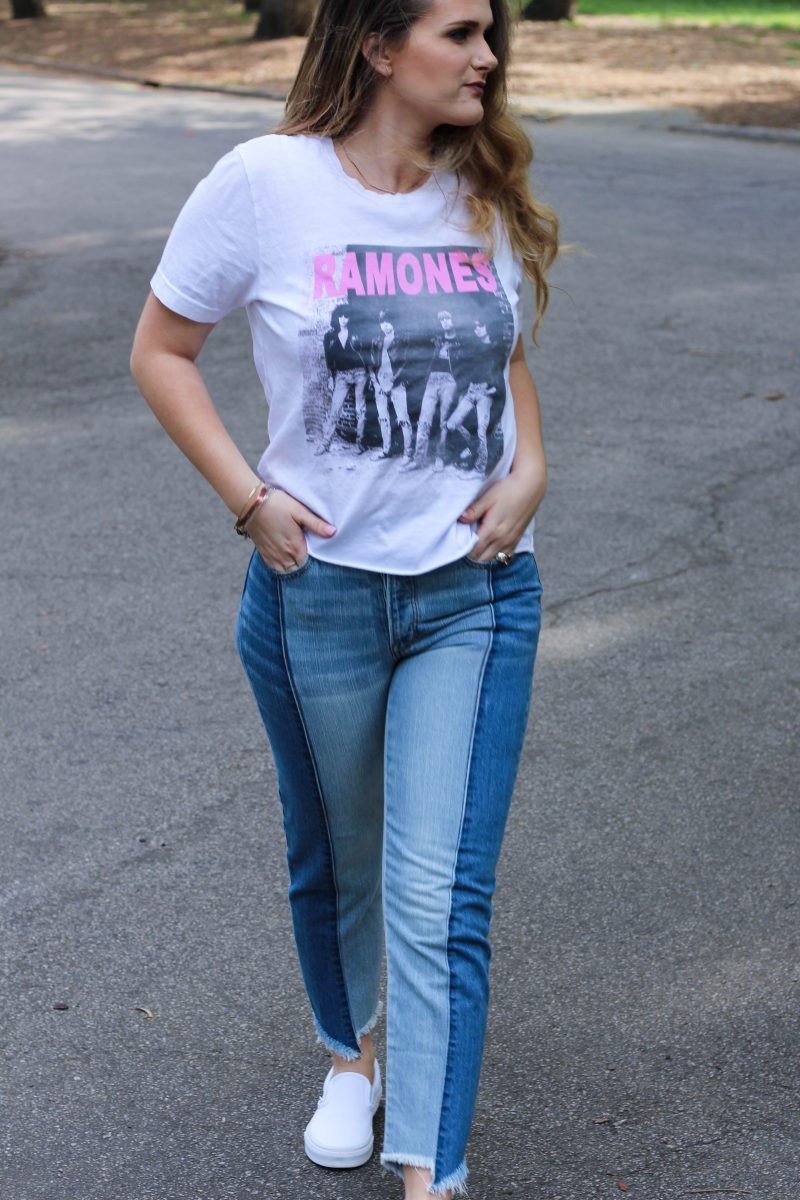 Ramones T-shirt: Originally $27, on sale for $11 – I love a good graphic tee and this one perfect. It's soft, slightly distressed, and has the best no-hem bottom. They have other band t-shirts but this was my fave!
Vintage Hi-Rise Jeans: Originally $55, on sale for $20 – I've always been a fan of American Eagle denim because they make some of the best jeans for the best prices. I also own too many pairs of jeans for my own good, but when I saw these I knew I had to get them because they are like nothing else in my closet. I love the vintage feel that they have, the high waist, the distressed hems, and the two toned denim. I mean, come on, they're amazing!
Vans White Classic Slip-ons: $50 – While I always go for a good deal, I love to invest in staple pieces here and there. I have had white slip-on sneakers for as long as I can remember, but my most recent pair was recently separated during my travels (shout out to USPS for breaking my box and loosing only one shoe0, so it was about time I went and replaced them. The reason I love these shoes so much is the versatility of them. Throw them on with jeans and a tee and it's the perfect brunch outfit, or pair these with a sundress and you have the perfect festival look. If you're looking for a cheaper option – check these out, their only $25 right now from American Eagle.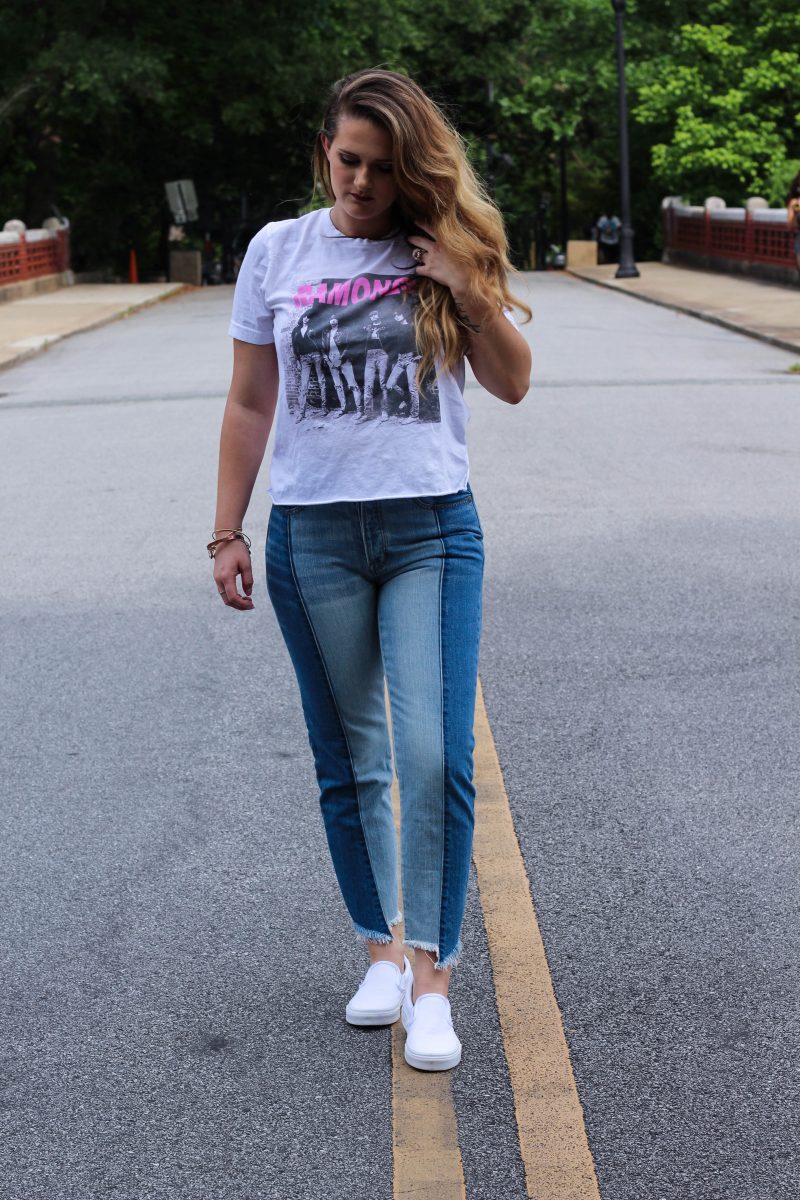 With love and hopes of inspiration,
Carly