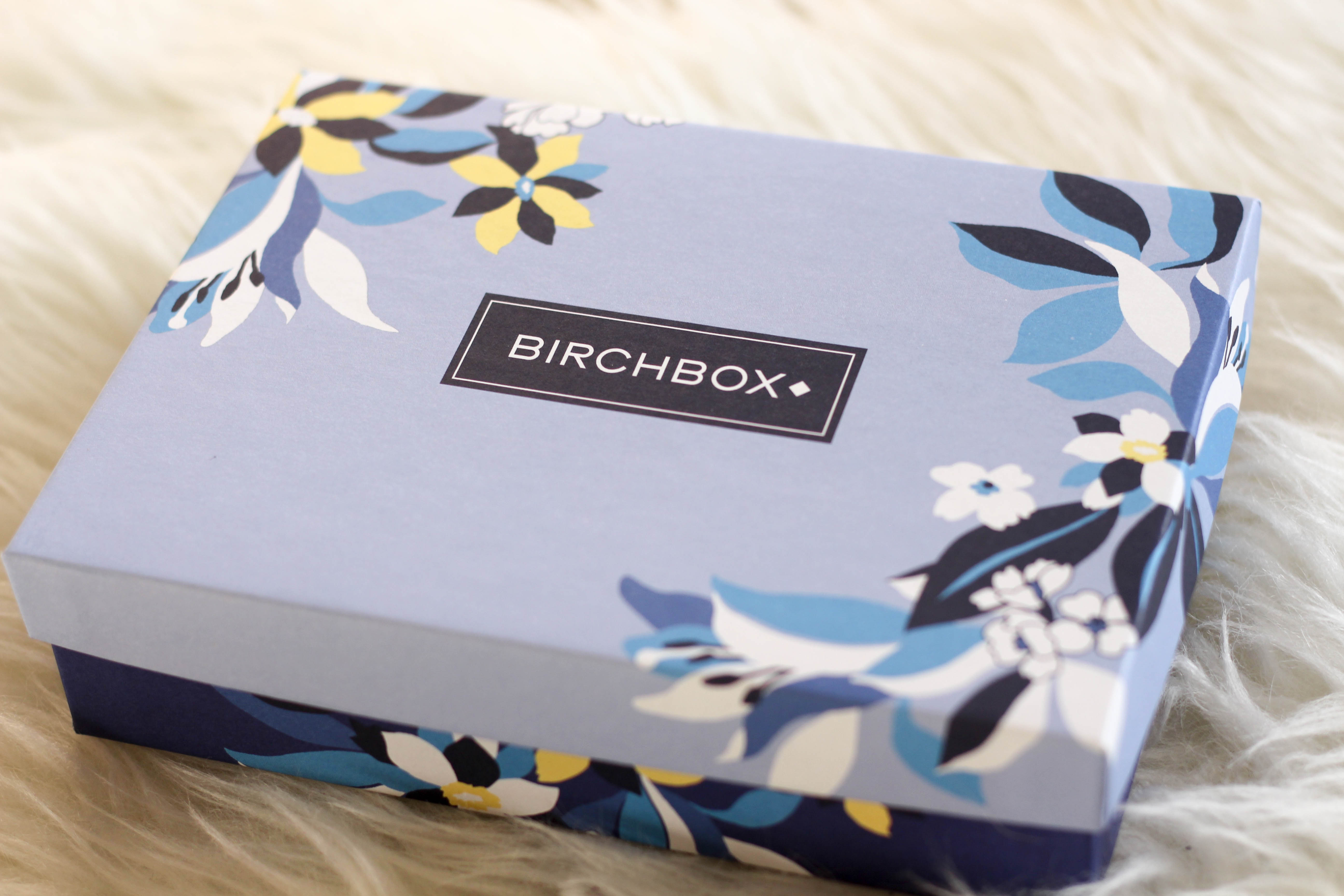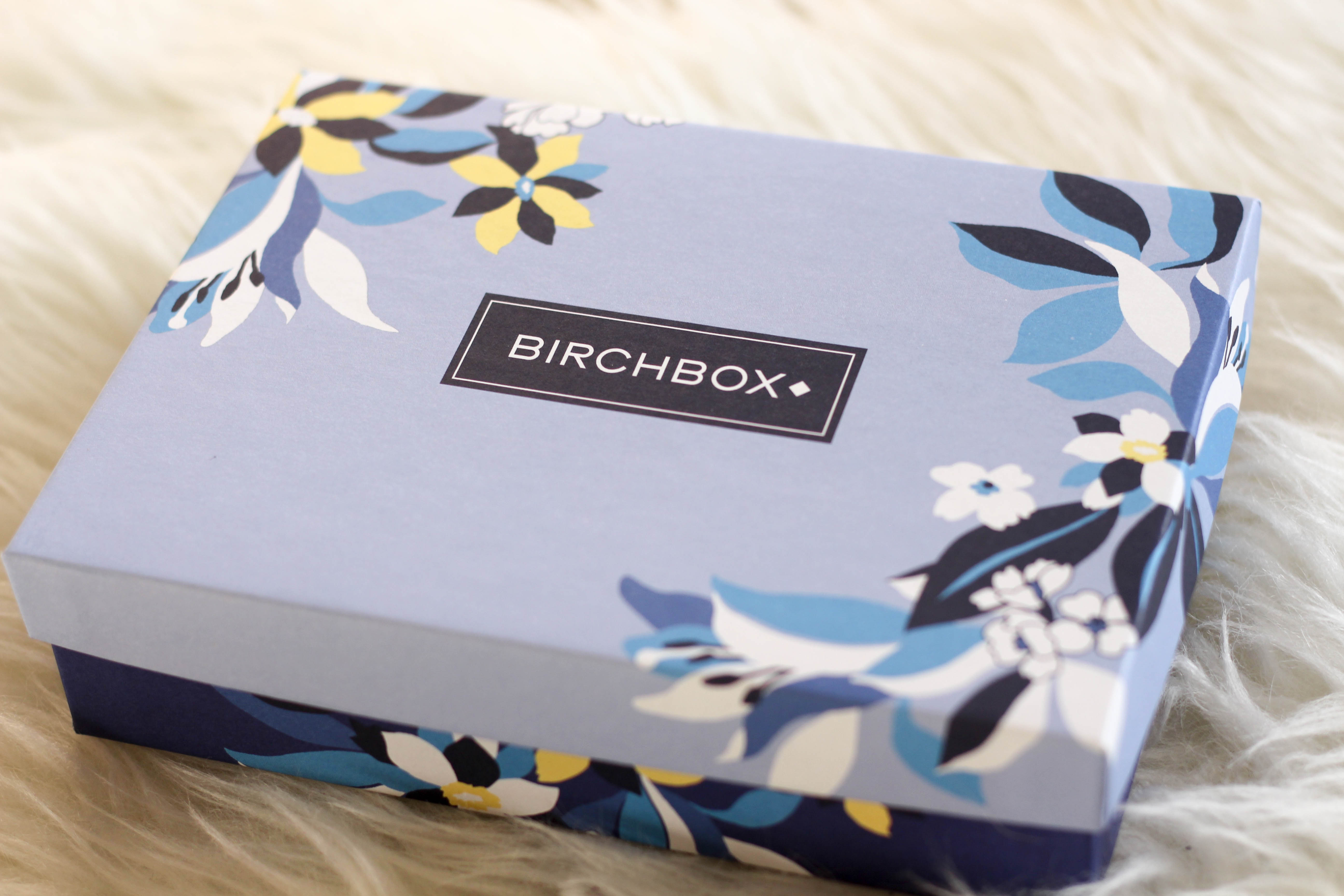 Finally, monthly subscription reviews are back! I didn't lose my BirchBox this month so we can call this a win! Let's just get into it, here are this month's thoughts on my subscription products!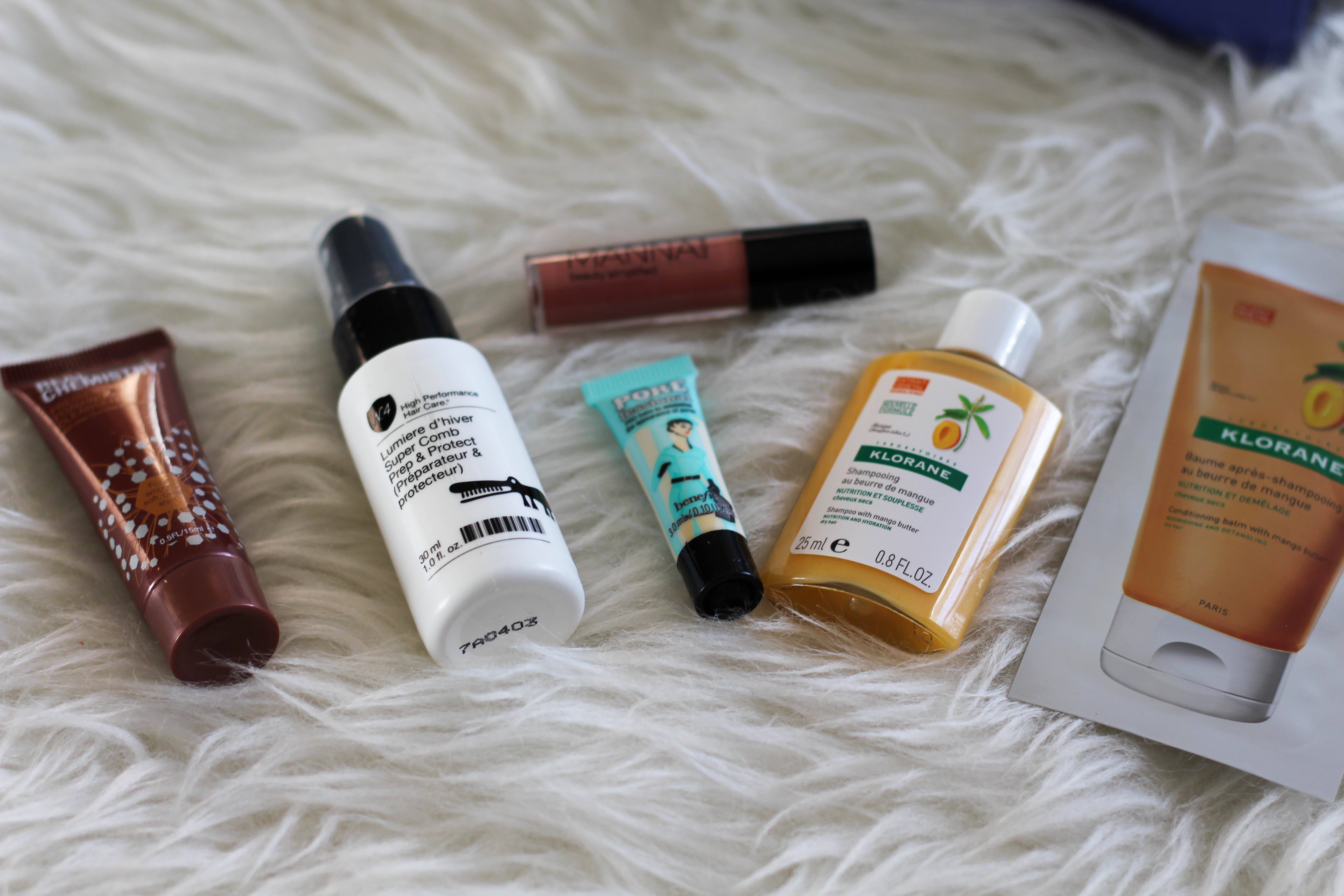 Benefit Cosmetics POREfesssional Face Primer: $31 for .75 fl oz – I have received a sample of this product before and while I don't use it really ever, when I tried it again, I was reminded of how great it is! Lately, I have been noticing larger pores around my nose area so I pop some of this on around there on top of my other primers that I use. I recommend this product but it's a little bit on the pricey side for the amount and I'm sure you can find a dupe!
Number 4 Super Comb Prep & Protect: $32 for 6.7 fl oz – While this product has great reviews, it all just depends on the type of hair you have and how you like to style it. Personally, I won't pay this much for a product for my hair. I have a set hair routine that I do (coming soon) and I don't like to stray from that because then I'm risking my hair looking like a hot mess.
Manna Kadar Cosmetics Lip Locked Gloss: $24 for a full size, shade 'Shae' – This product is a 3-in-1 product that combines a primer, stain, and gloss, which is different and I do like that about it. Personally, I like to put on a lip product that is going to last for the whole day and dries with a matte or a satin look. The color is great and the product is too, but it's not the perfect fit for me!
Klorane Shampoo with Mango Butter: $20 for 13.4 fl oz – This stuff smells amazing and works so well on my hair but again, I just can't bring myself to pay that much for a shampoo so I'll probably just stick to my usual.
Klorane Conditioning Balm with Mango Butter: $16 for 5.7 fl oz – While this product also smells equally amazing and works great, my conscious can't bring myself to spend $16 on such a small amount, especially when I use way more conditioner than shampoo.
Real Chemistry Fresh-Start Foaming Cleanser: $24 for 4.2 fl oz – I was hesitant of this product at first because I used the peel once and it took me forever to get all of it off of my face.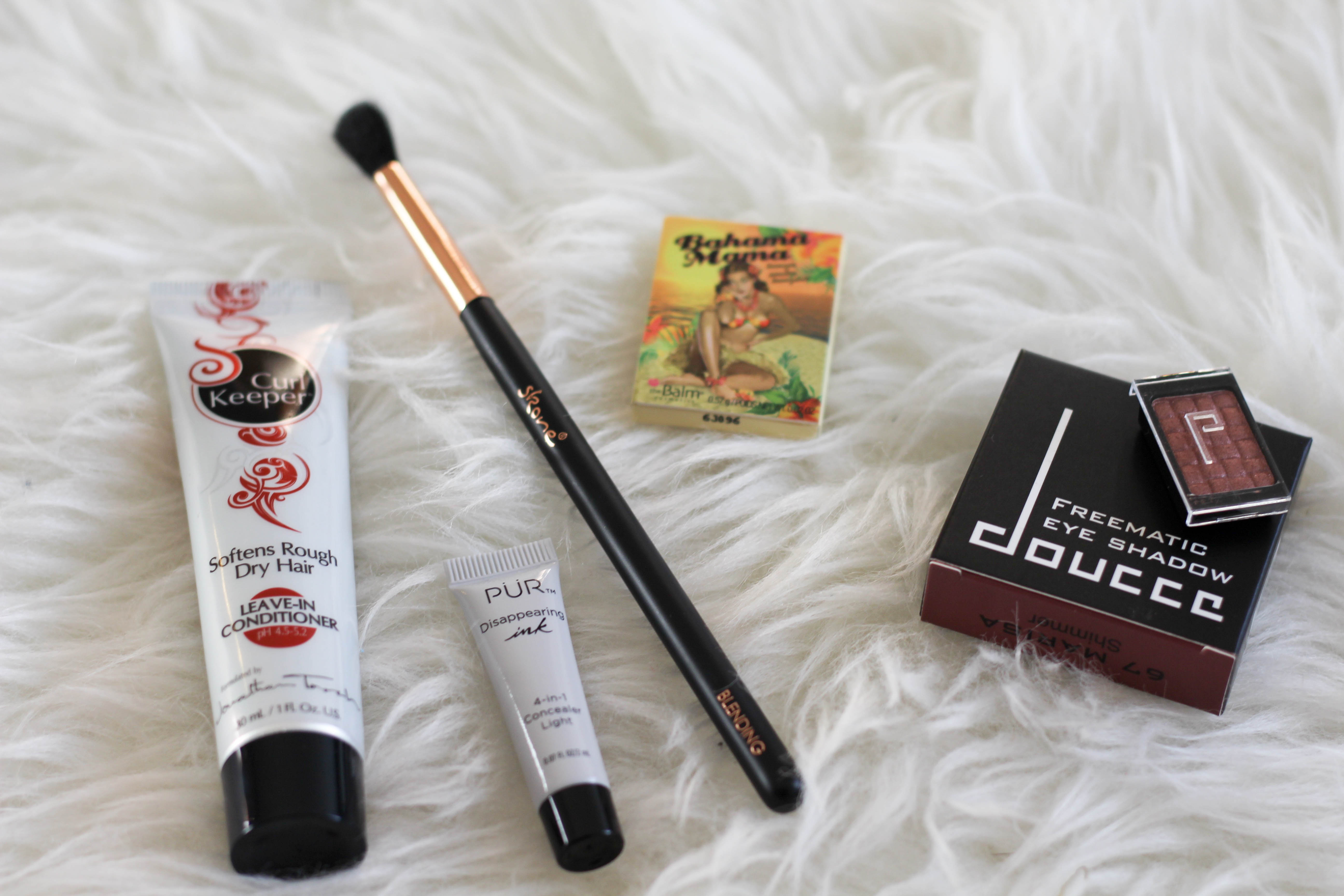 Curl Keeper Leave-in Conditioner: $14.99 for 8 oz – I've tried it before and it's great for curly hair, which I have, but I personally don't wear my hair natural so I prefer to use products that help to maintain frizz! If you have naturally curly hair and love to wear it that way, then this is a great product for you to use!
Skone Cosmetics Blending Brush: $15 – Personally, I wouldn't pay that for this brush. I feel as though the bristles of the brush are too long and flimsy in order to properly apply the product in the crease of the eye. It might be good for a highlighting brush, but I also felt like I had difficulty picking up product with it as well.
Disappearing Ink 4-in-1 Concealer Pen: $23 – Since I have my two concealers that I am ride or die for, I find it hard to use others and be satisfied. This is a good one but I wouldn't pay $23 for it! I personally think there are better options out there!
Bahama Mama Powder: $20 – First of all, I love the Balm Cosmetics and I think they have some of the best branding on the market. Unfortunately, the sample size that they send is way to small to test for anything but an eyeshadow. Also, the product itself is too dark to use on my skin so it's kind of useless to me. Other than that, it's a good product and would be great for someone who has skin to compliment it.
Doucce Freematic Mono Eyeshadow: $10, shade 'Marisa' – Honestly, I didn't like this product because there wasn't much color pay off. Secondly, I definitely don't think that this small eyeshadow is worth $10 and you can for sure find something even better for less.
I hope you all enjoyed this month's review of my Ipsy bag and Birchbox!