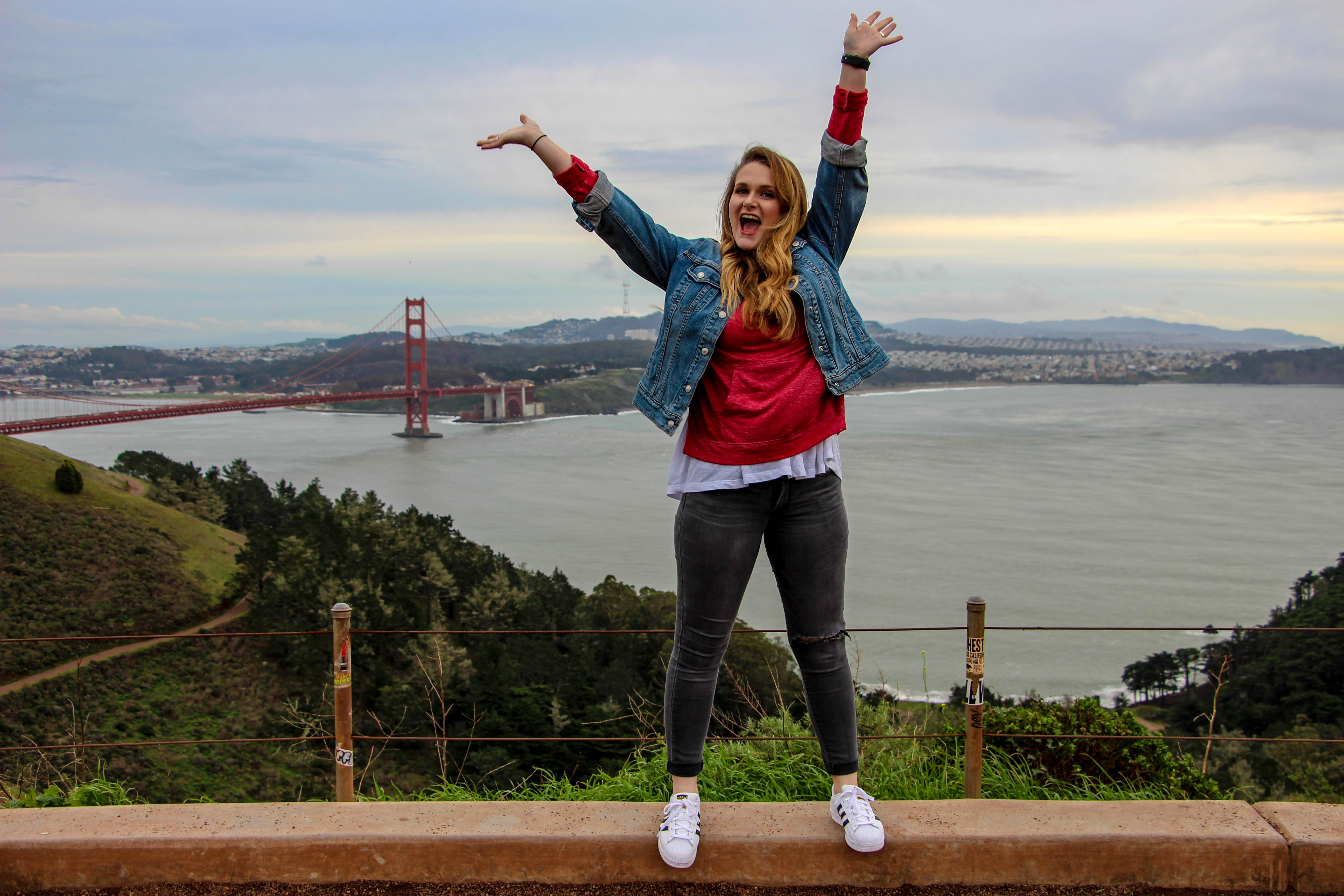 On the 10th we headed into San Francisco to spend a couple of days! As we drove in it was pouring down rain and super windy, of course. We got to our hotel, dropped off our bags and headed out to dinner at the Italian Homemade Company. Let me tell you, this place was absolutely to die for. You think that you've had amazing pasta? Nope. Unless you've been to Italy and had freshly made pasta from the Italians themselves, then you probably haven't experienced pasta this great before. I even had pasta in Italy and don't remember it being as good as this pasta, so that should just tell you how amazing it was. This place is so authentic. The people who work there are making the pasta right in front of you and speak fluent Italian. I mean, you might as well be in Italy, right?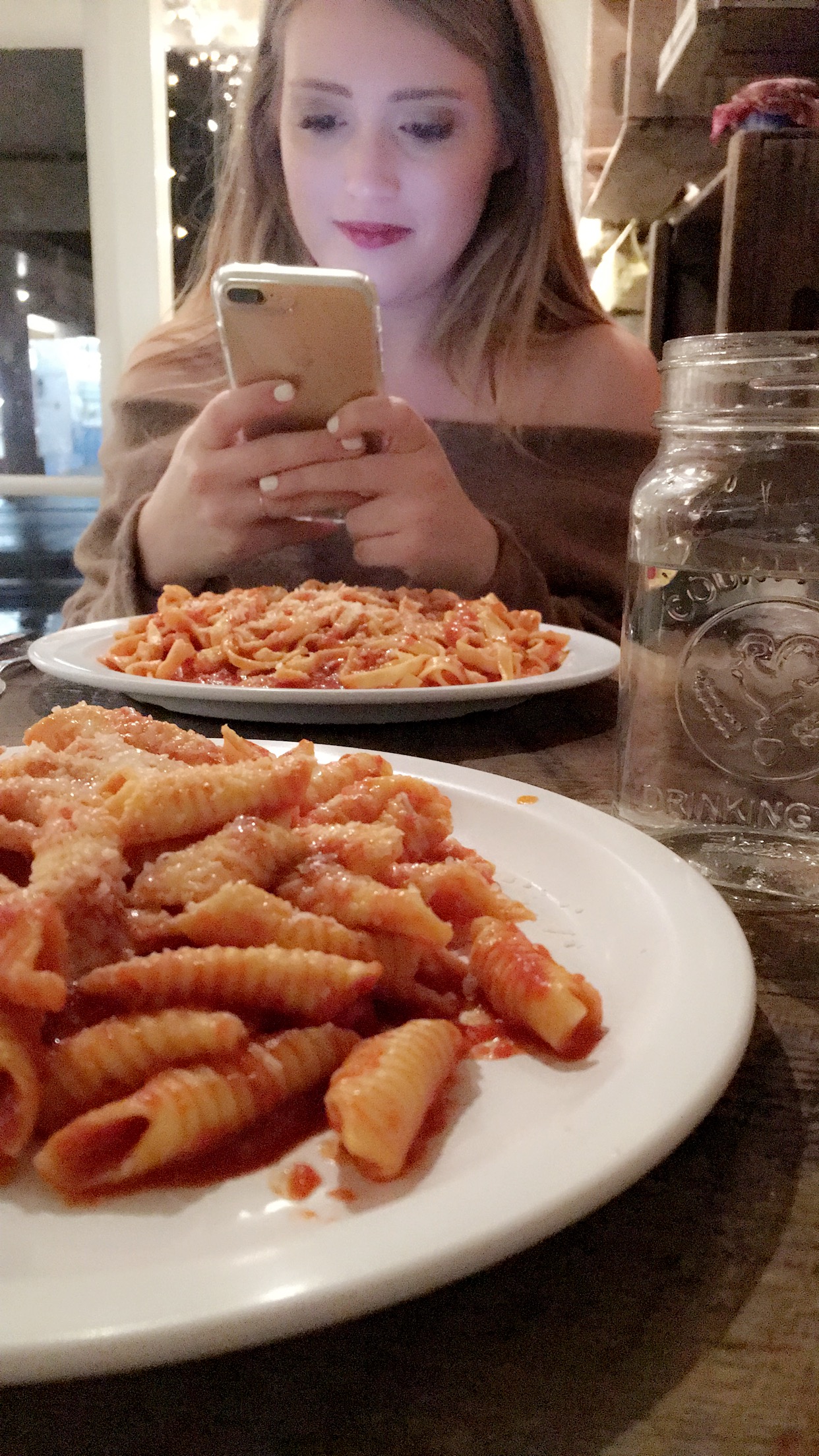 After dinner, we hit another bump in the road, but, what's new? We booked this hotel called the Minna Hotel and when we got there it just wasn't going to work. Not only were the pictures online misrepresenting but it just wasn't in the greatest area so we decided to find another place to stay rather than risk getting mugged or having our car broken into. I know what you're all thinking – it wasn't nice enough for us. No, not it at all. We would have been fine staying there because we wouldn't be spending much time in the room anyways but when you watch a homeless man try to hustle a girl into her apartment right next to your hotel and then have a strange guy come look into your car window while you're in it and then run away when you catch him, you leave. Especially when you're two young girls traveling alone.
So after hours of freaking out because we couldn't find a place to go that wasn't outrageously expensive (shout out to JP Morgan for having your conference in San Fran and booking every decent hotel in a safe area that there was), we finally ended up finding a room at King George hotel downtown. After settling down in the hotel, we realized that we needed a drink. We headed down to the hotel bar and fell in love with the bartender, Louis. The cutest little old man who made us laugh and gave us great suggestions for the rest of our trip. Louis sent us across the street to John Foley's Irish House and it definitely didn't disappoint.
We woke up on the 11th and hit the ground running with exploring San Fran. First stop of the day was at Mr. Holmes Bakehouse for their famous pastries. I got their bacon and onion pastry and MM got their cookie dough croissant. OMG, best things we have probably ever eaten. Oh, and of course, the iconic sign.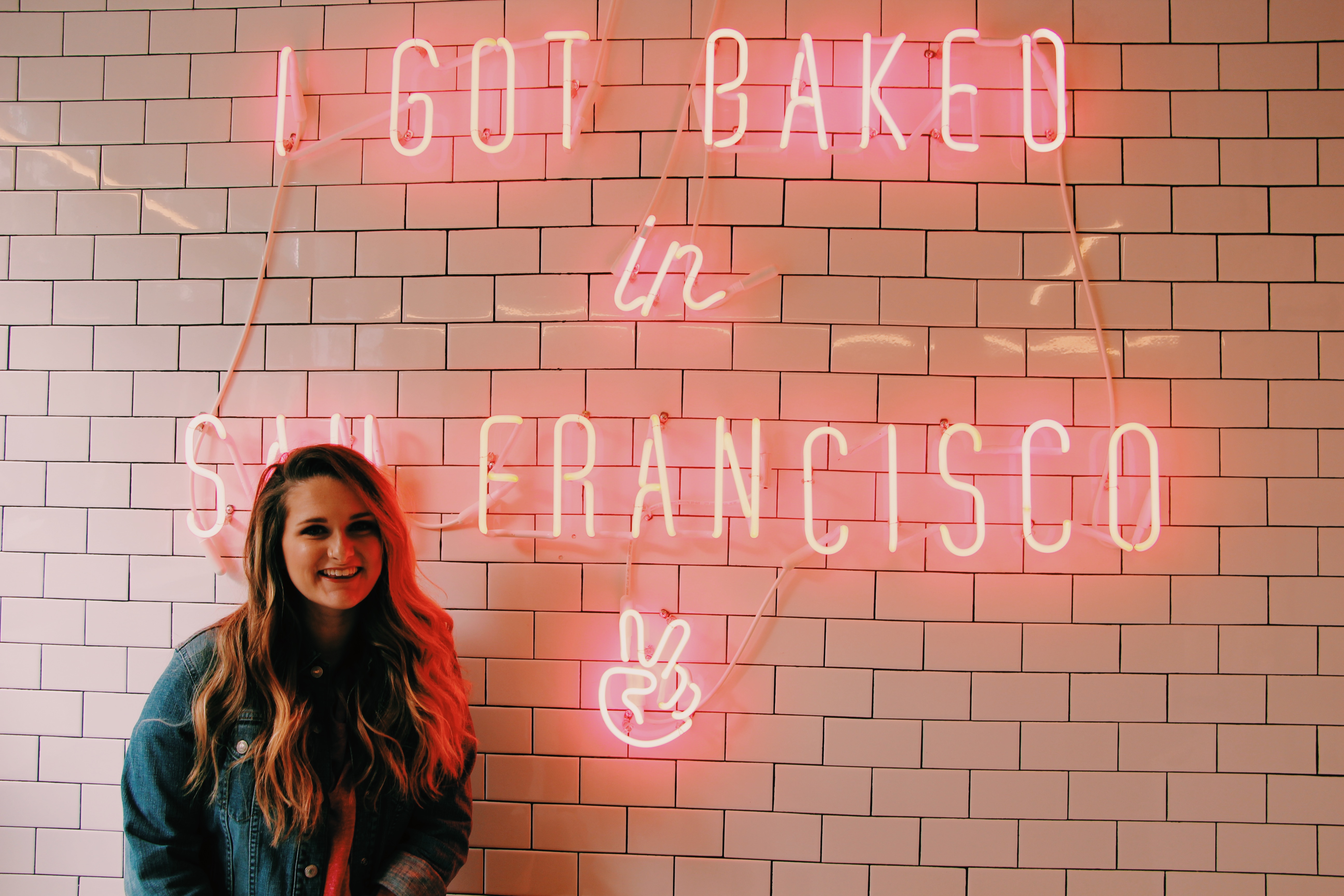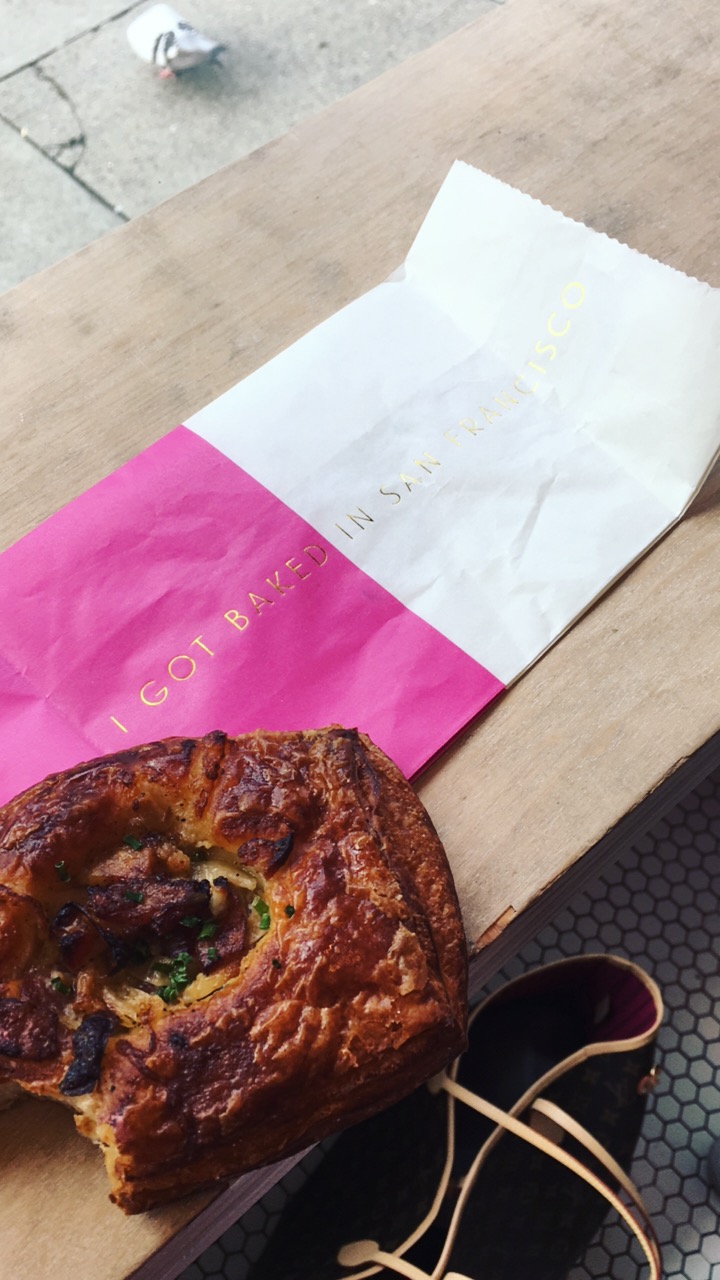 After that we headed across the street to Jane for lunch, shout out to the guy at Mr. Holmes for the recommendation. This place was so chic and trendy! If you're into juices and good salads, then this is the place for you in San Fran.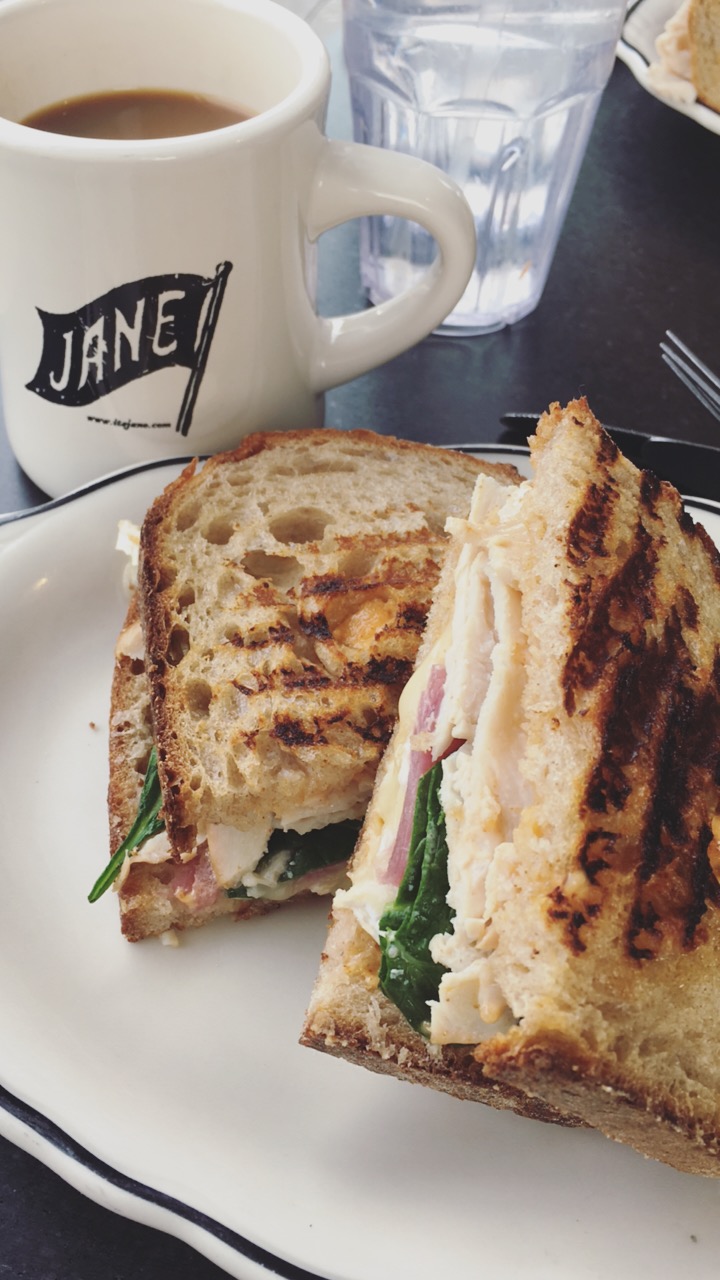 After we had finally eaten our way through San Francisco we made our way downtown to hop on the infamous cable car and ride it to Lombard Street. When we got off at Lombard street it was just the coolest view. Now the walk, the walk is something else. If you're walking down it, easy, but walking up is a different story. Especially when you're out of shape like us.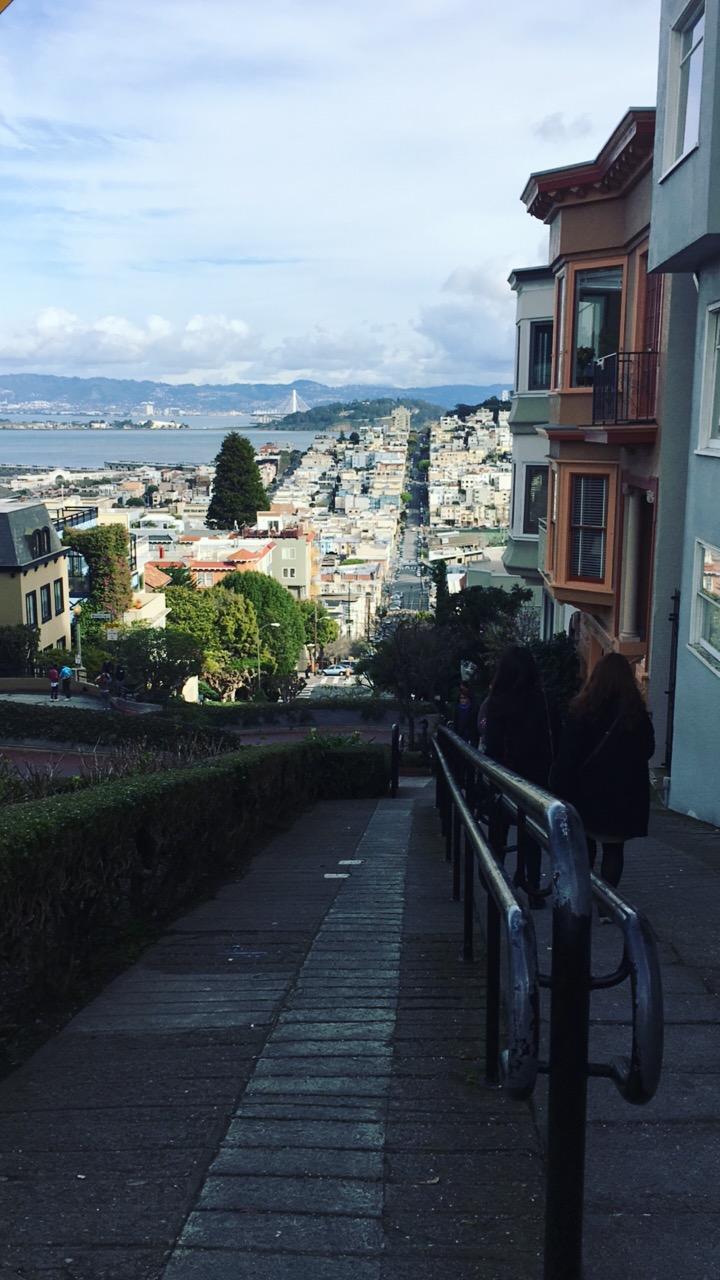 After the treacherous walk that is Lombard street we caught a cab back to the hotel to get our car and make our way to the next stop. We made a pit stop in China Town because, why not? It's an experience and a whole other world in itself. We grabbed a couple t-shirts and shot glasses for friends and headed out.
After experiencing China Town we went to Battery Spencer to watch the sun set behind the Golden Gate Bridge. This was by far my favorite part of our time in San Francisco. The view was incredible and will truly take your breath away. If you're ever in the Bay Area, this is a must.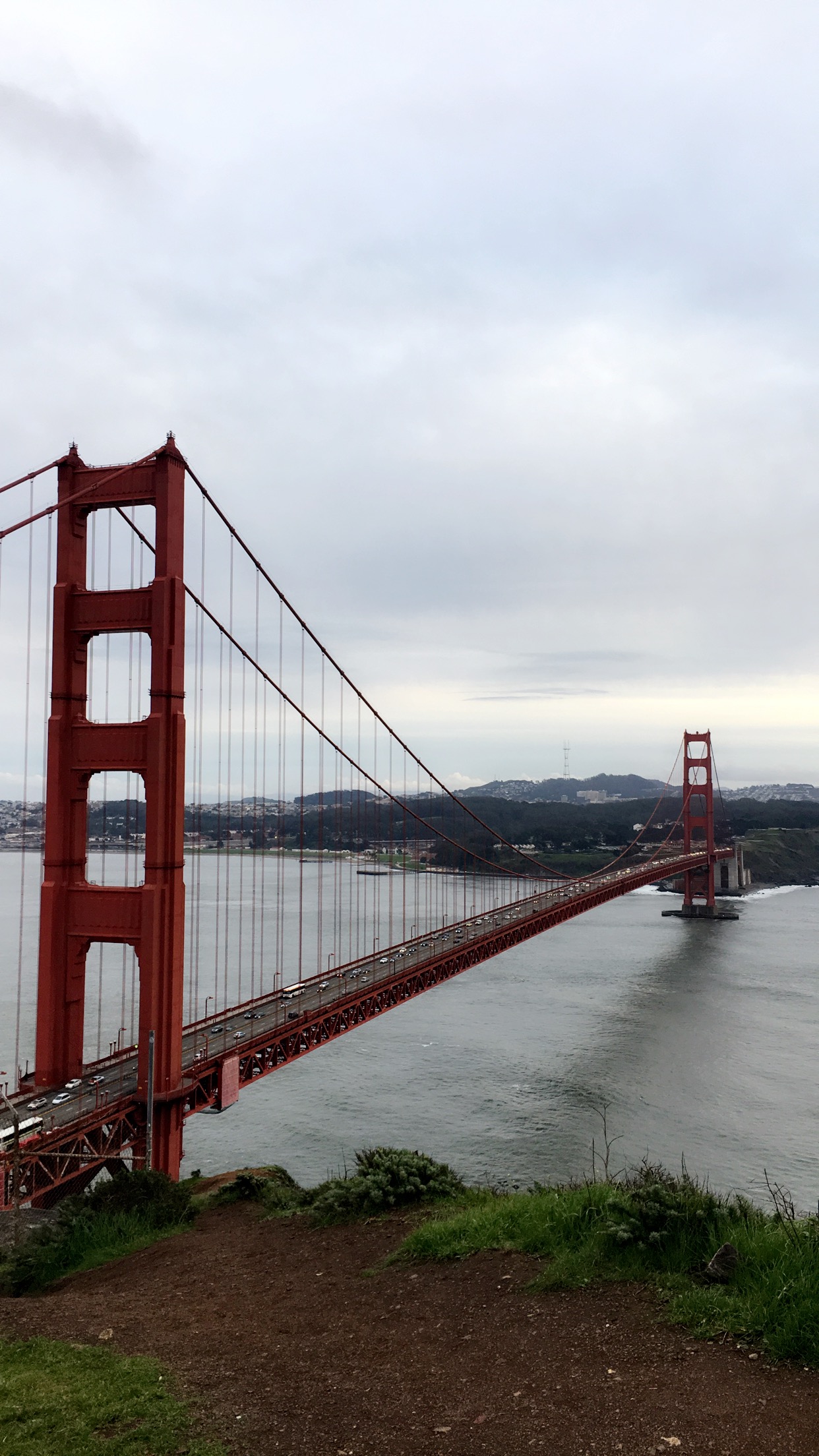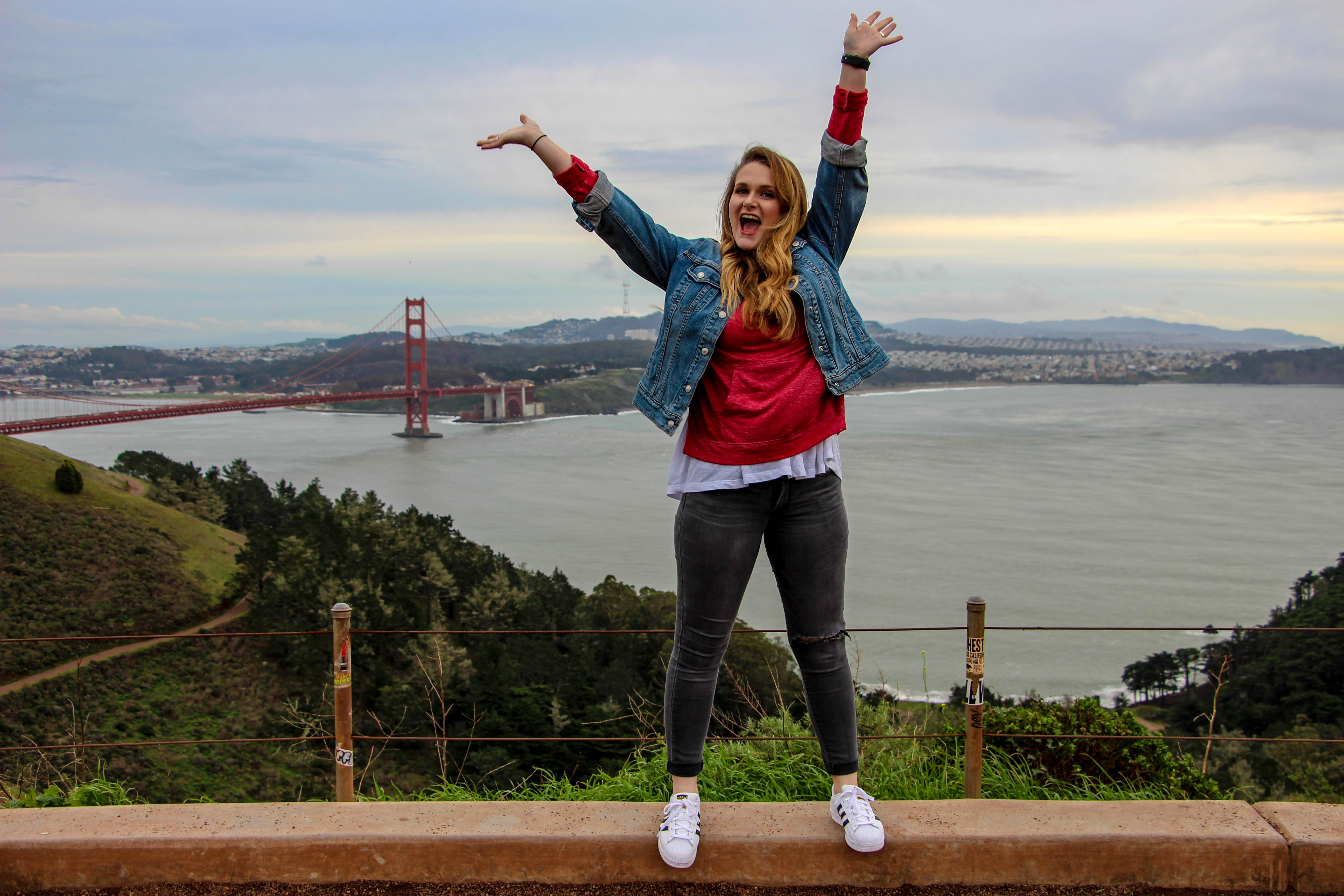 After the sun went down we drove over to Sausalito for dinner at Bocce Bar. If it wasn't so cold outside, we definitely would have sat out on the patio by the fire that overlooks the marina. The food was great and so was the wine! We sat there for a few hours and ate appetizers, drank wine and had dessert before heading to our hotel.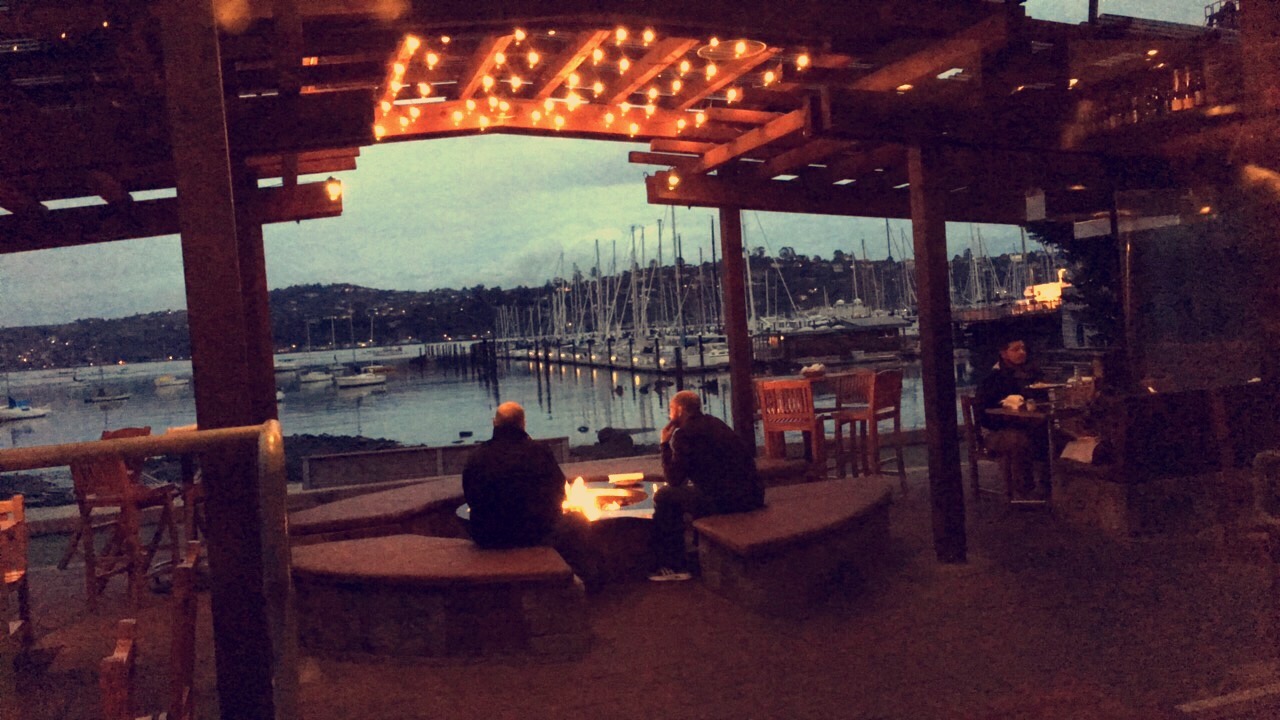 We decided to stay in Mill Valley at the Holiday Inn Express because we were going to get up on the 12th and hike the Muir Woods since we had missed our previously planned Redwoods hike. Well, of course, in nature of the luck of Carly and MM, that of course didn't go as planned. When we checked into our hotel it was of course raining and the concierge told us not to park in the back because they were expecting the grounds to flood since we were next to a small body of water. So we woke up the next morning and everything was fine, ate breakfast and then moved our car closer to our room so that we could load our car and get on the road. Well, we went to load the car and the entire parking lot had suddenly flooded and at some parts, there was over a foot of water and counting. So, we got out as quick as we could and of course, the Muir Woods were closed so, on to our next destination we went!