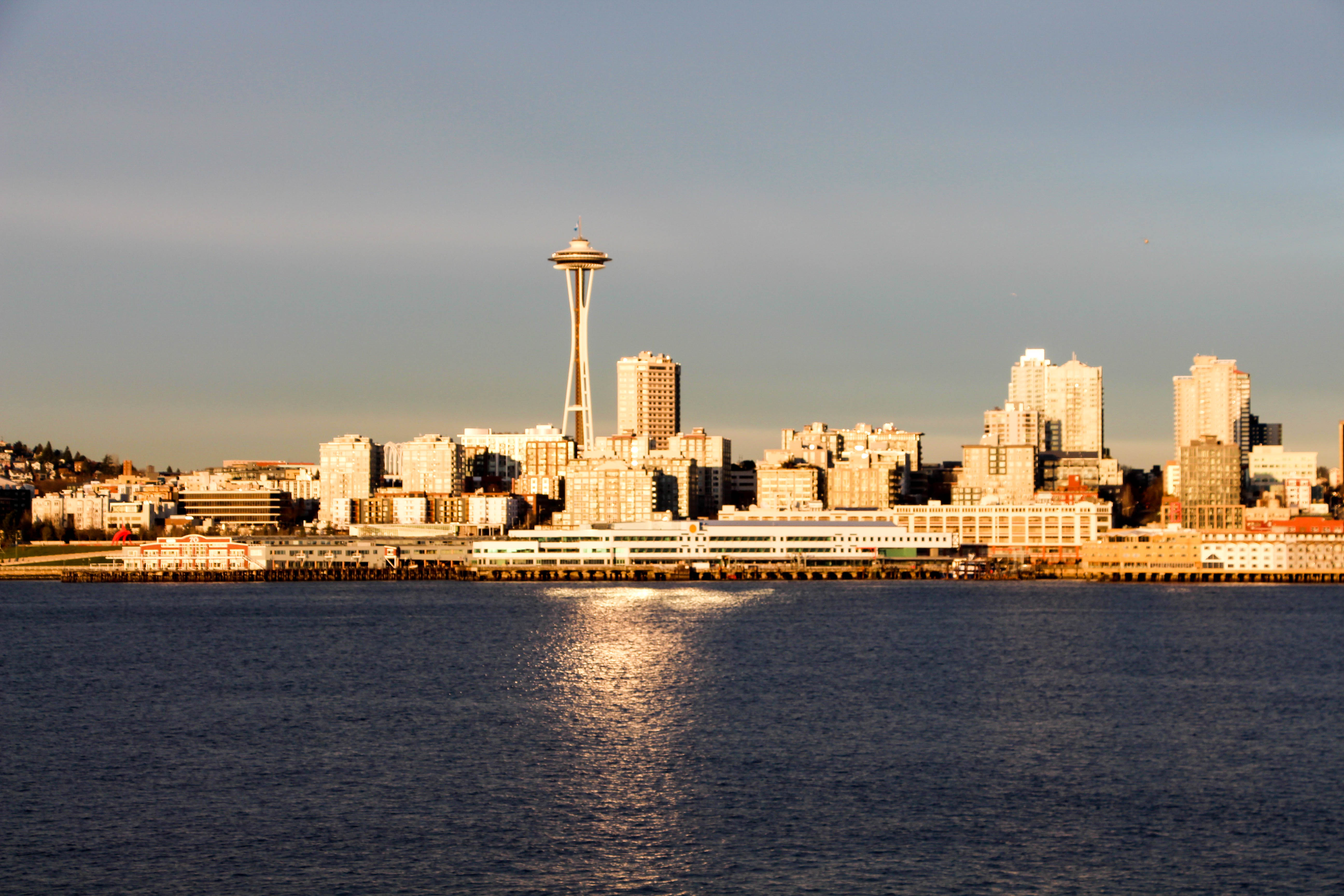 What better way to start off the new year and celebrate graduating from college than with a two-week road trip down the Pacific Coast with your best friend? Well, that's exactly what I'm going to be doing for the next two weeks and blogging about it the whole way!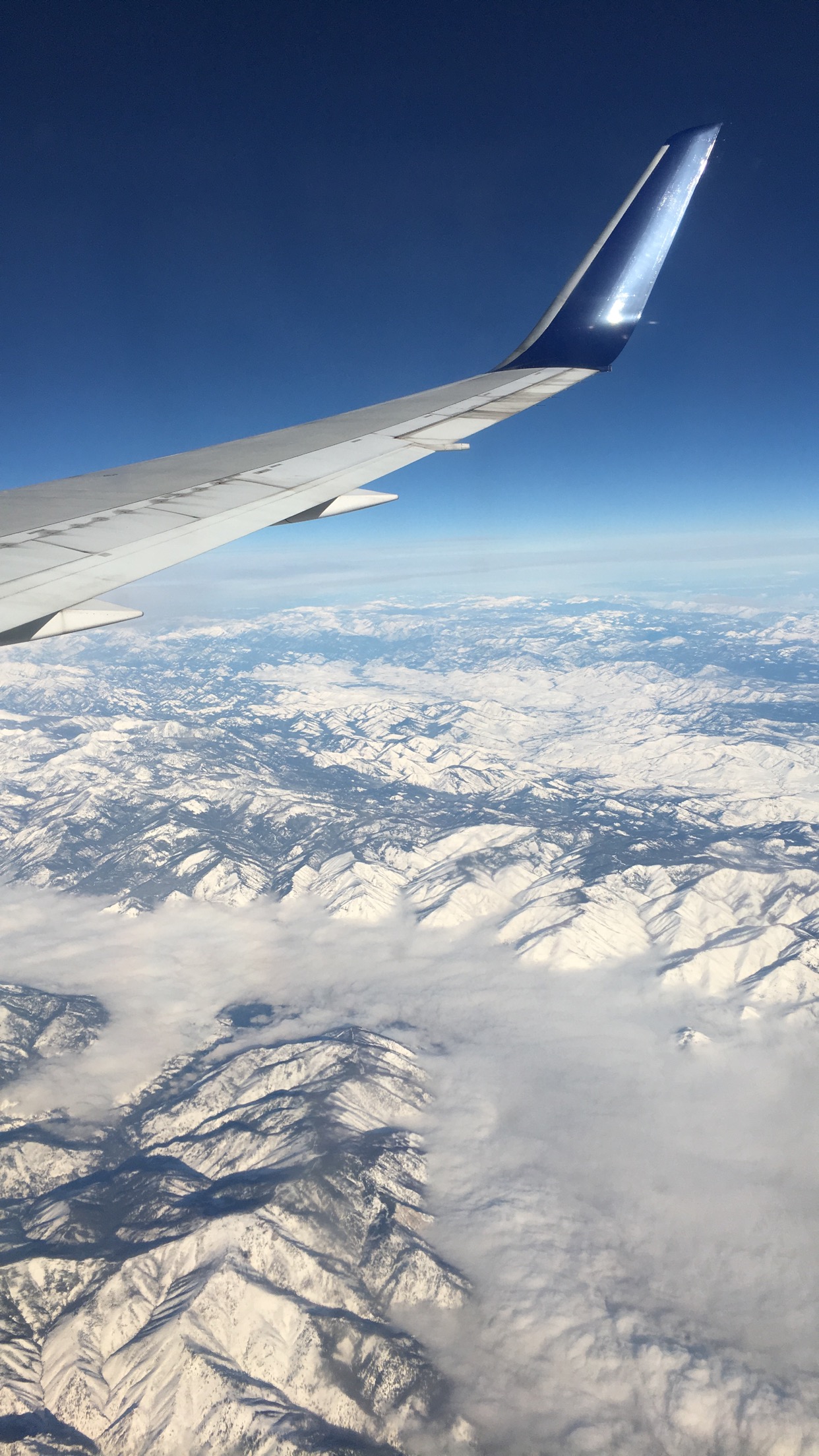 Our first stop – Seattle, Washington! We flew in on Thursday morning and after a few delays, we finally made it to the city around 1:00 local time! We stayed two nights in this cute little Airbnb about 7 minutes from all of the action downtown.
Our first day in Seattle consisted of shopping at Pike Place Market. We visited the original Starbucks, of course. We had a late lunch at this cute little market that served Paninis and pastries. After hours of walking around the market, shopping and exploring the city we stopped into a French bakery for some coffee and a dessert since the machines at the original Starbucks were down (sucks, I know).
After warming up we decided to head down the alley to Rachel's Ginger Beer for a Moscow Mule. One of Mary Margaret's friend who is from here suggested it, and it did not disappoint! These were by far the best cocktails I have ever had!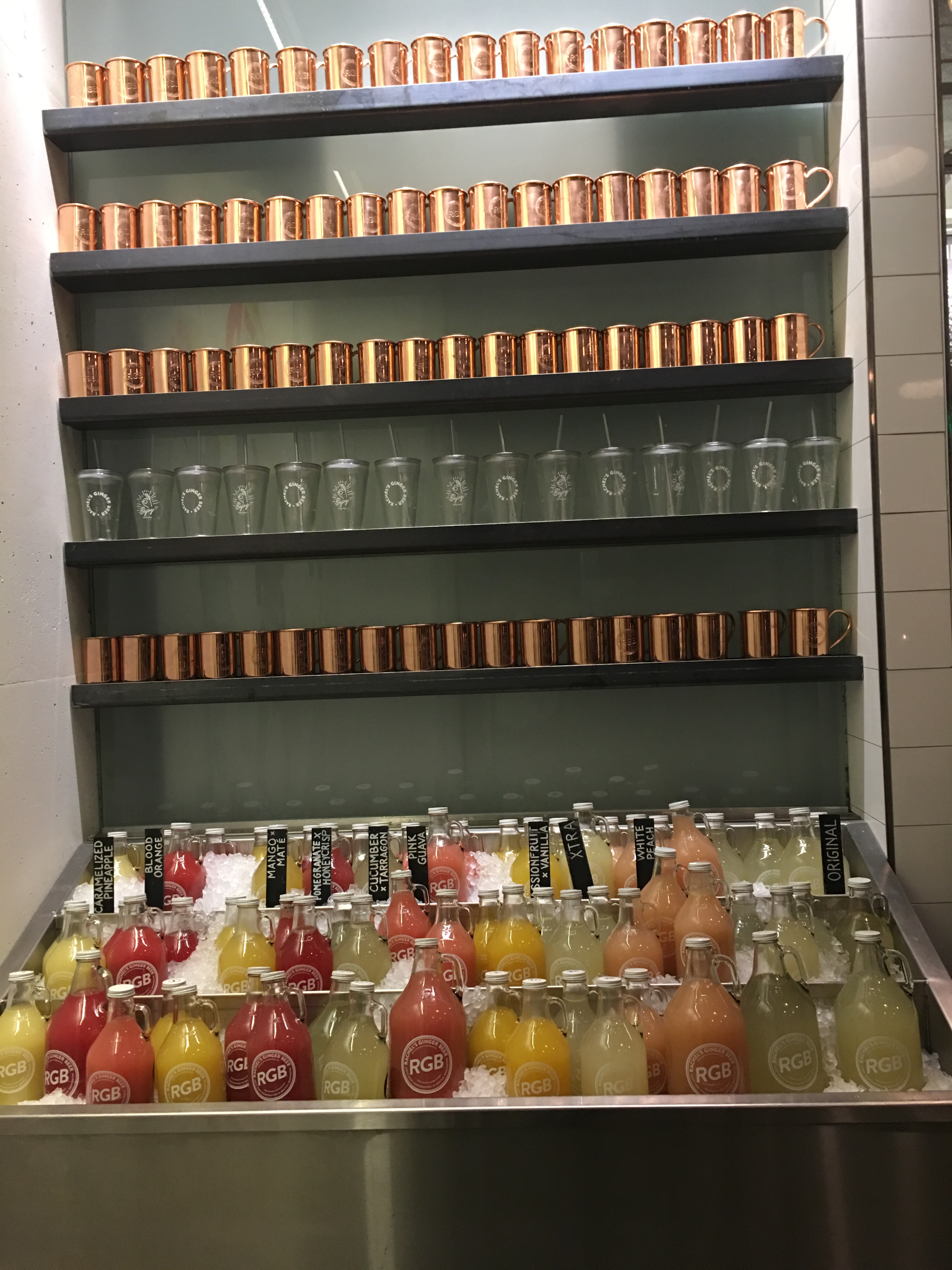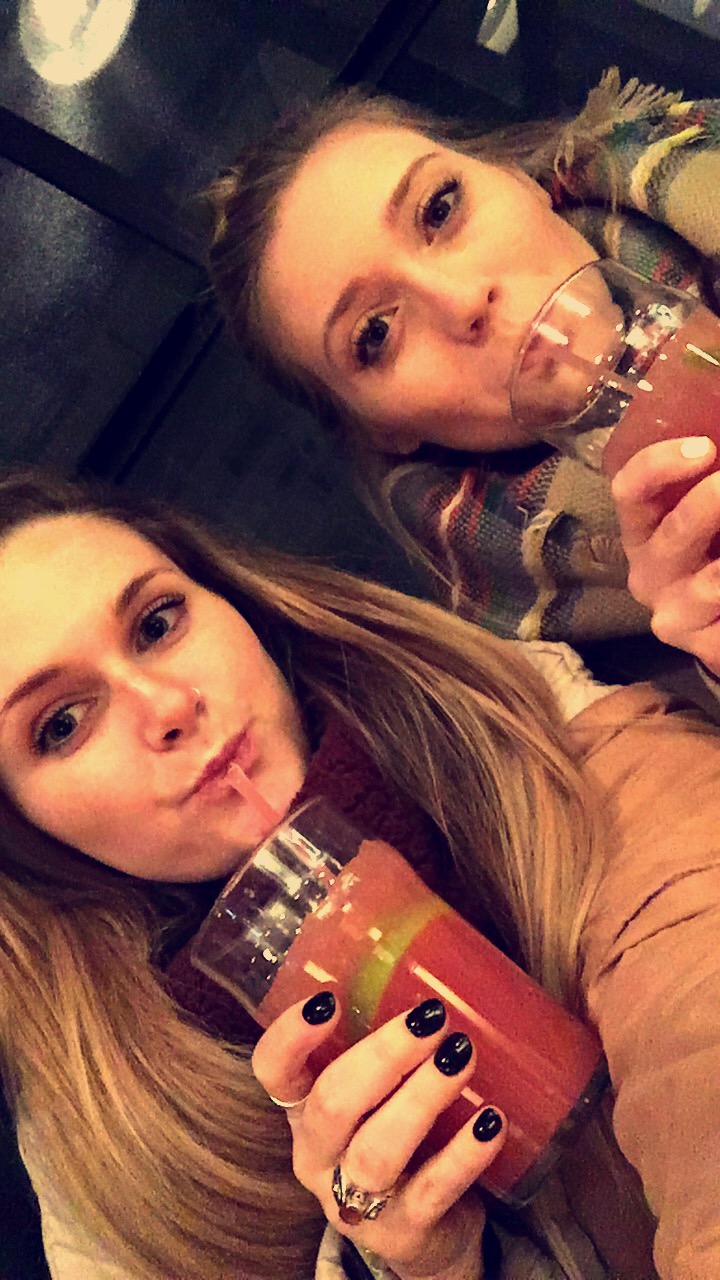 Since we had been traveling all day, got up super early to make our flight and were dealing with a time change, we decided to call it a night and go to bed early.
On our second day, we had brunch at Bacco Cafe near Pike Place Market before shopping. The eggs benedict, french toast and fresh squeezed juices were to die for! After brunch, we walked around to some local shops and did some more exploring before we headed to the Columbia tower to see the incredible view of the city from the tallest building in Washington.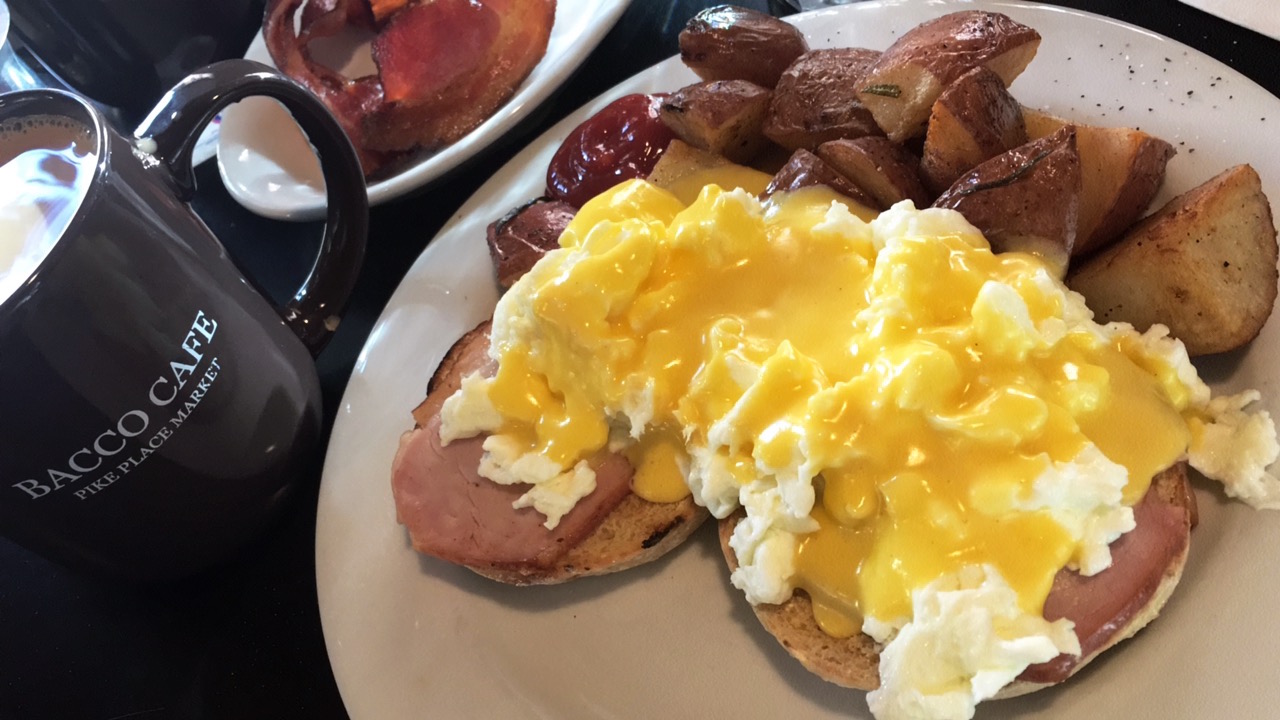 The view from Columbia tower was incredible! You could see the whole city and the surrounding mountain ranges, absolutely breathtaking! All of the pictures were taken through glass so they are a little hazy but you can get the gist of just how beautiful it was.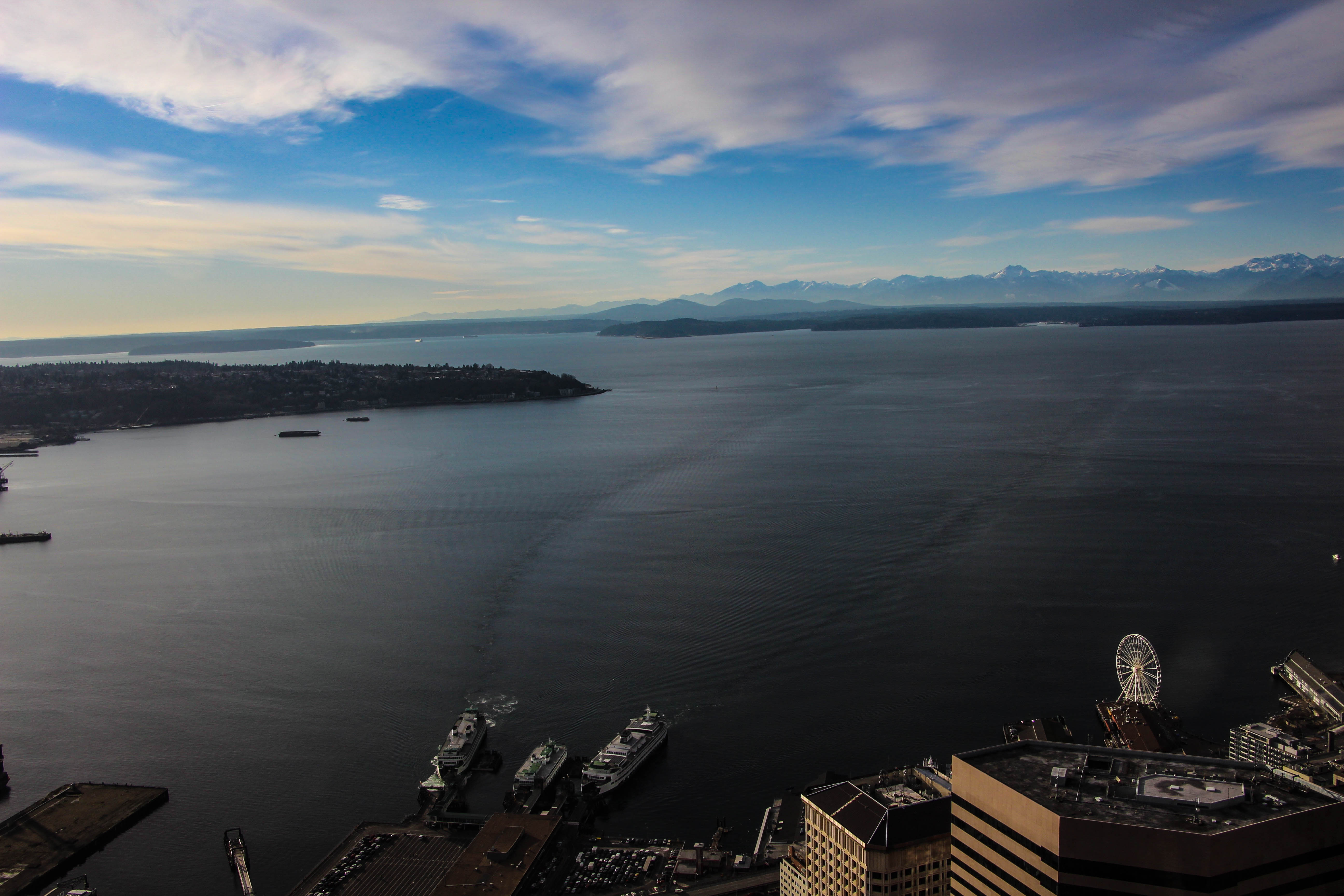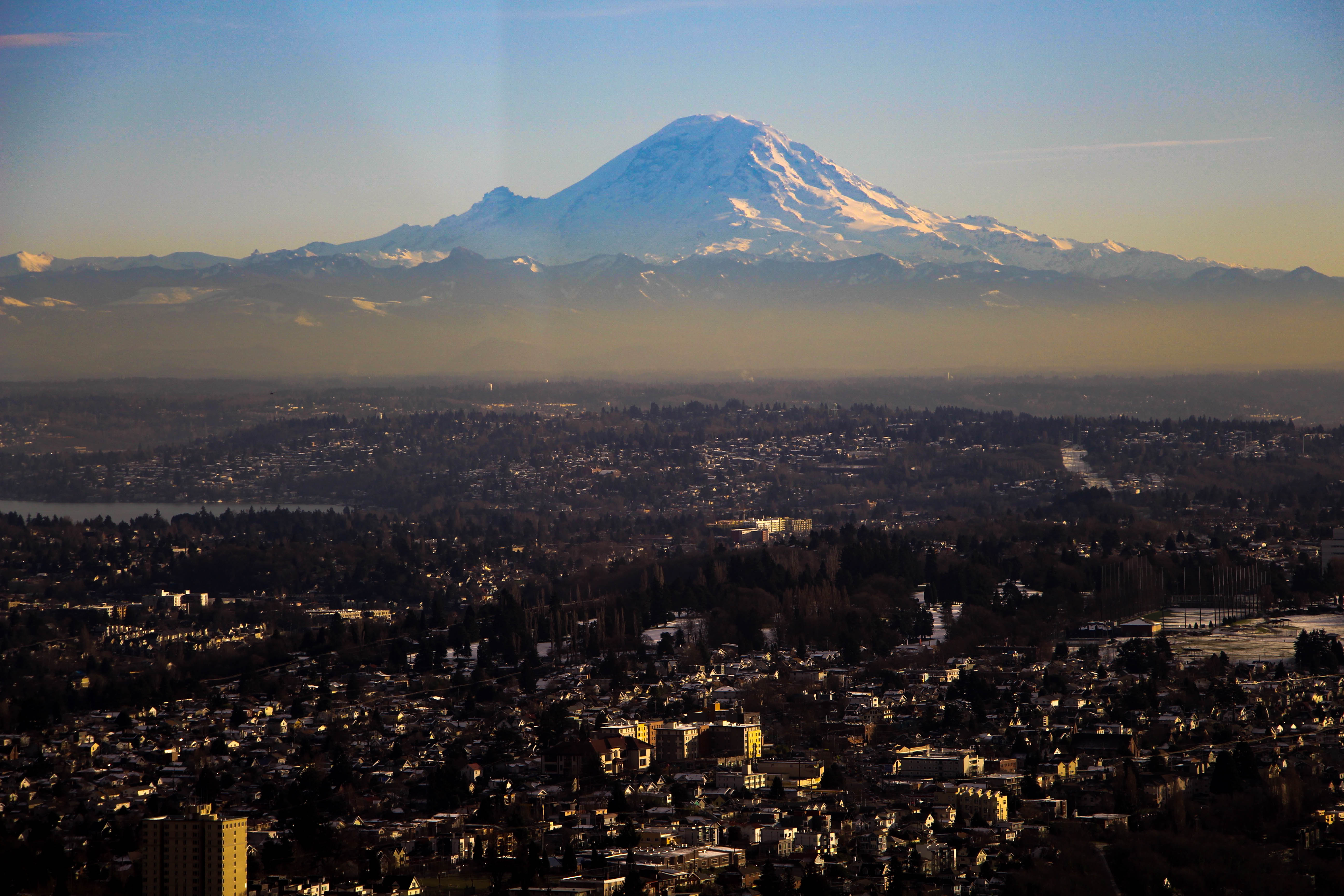 After visiting the observatory in the tower we made our way to the ferry to go over to Bainbridge Island. I have to say that this was probably my favorite part of the whole trip. Aside from freezing on the top deck so that we could take pictures and enjoy the view, this was one of the coolest things that we did! It's a 35-minute ride over to the island but the views the whole way there were worth freezing for.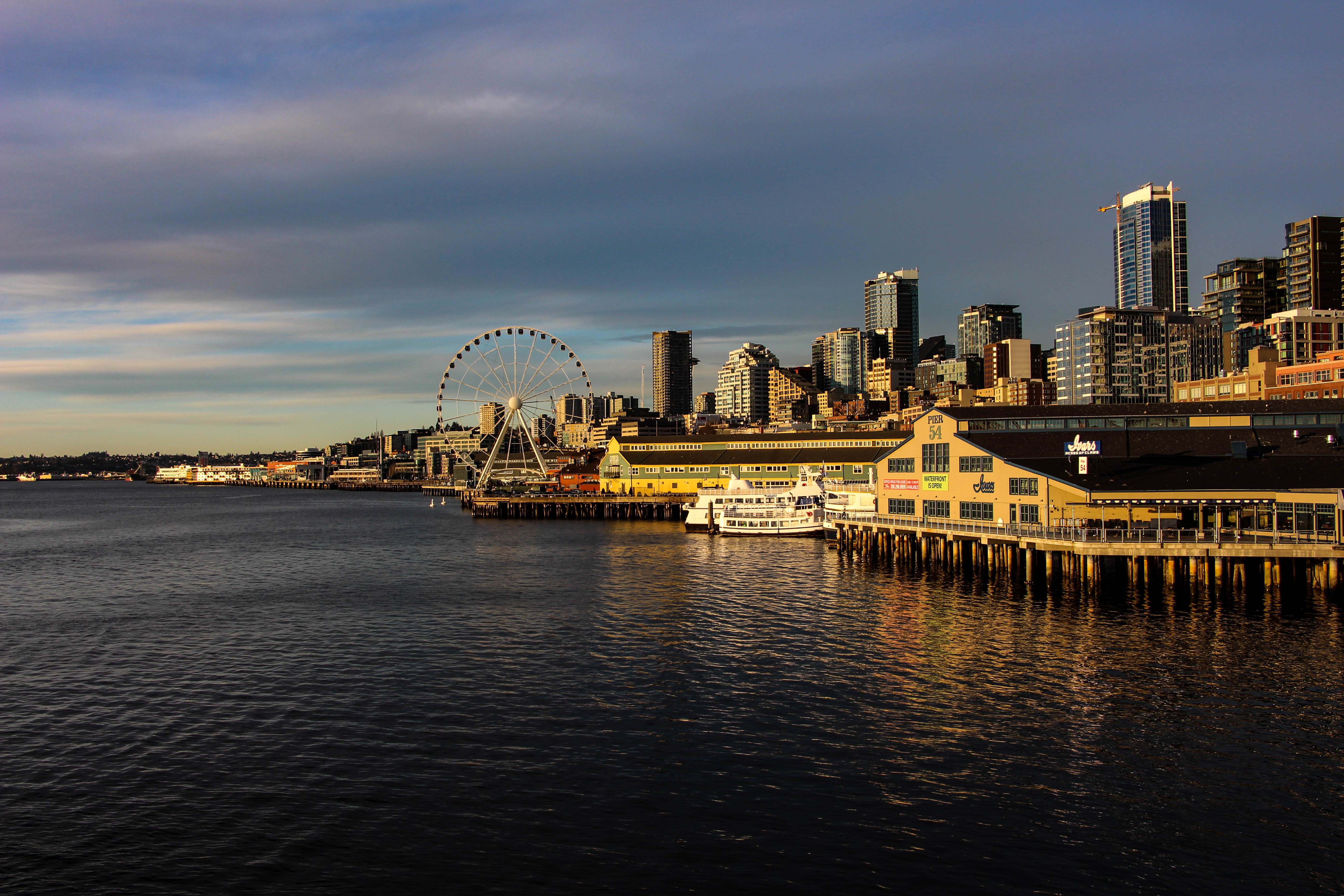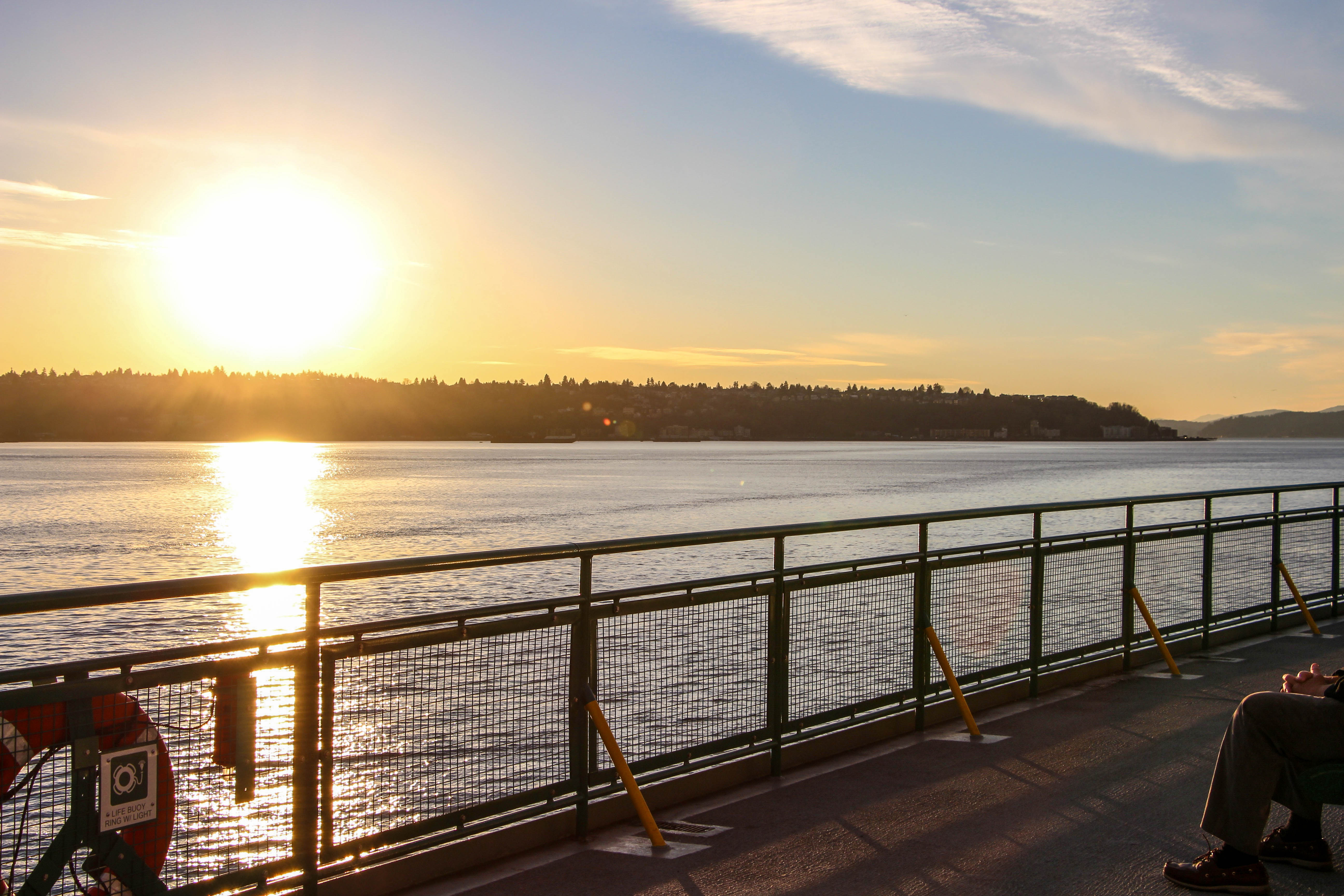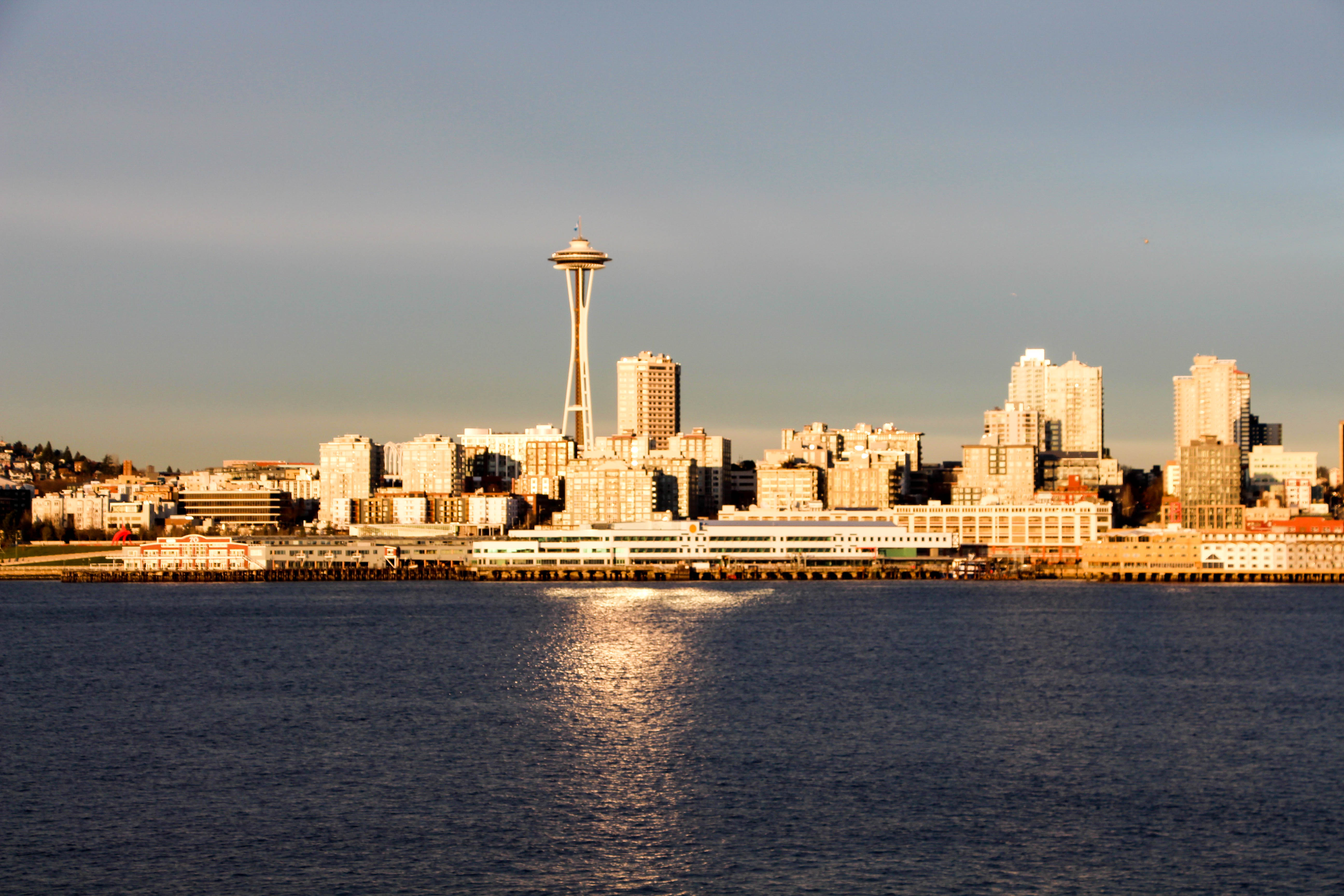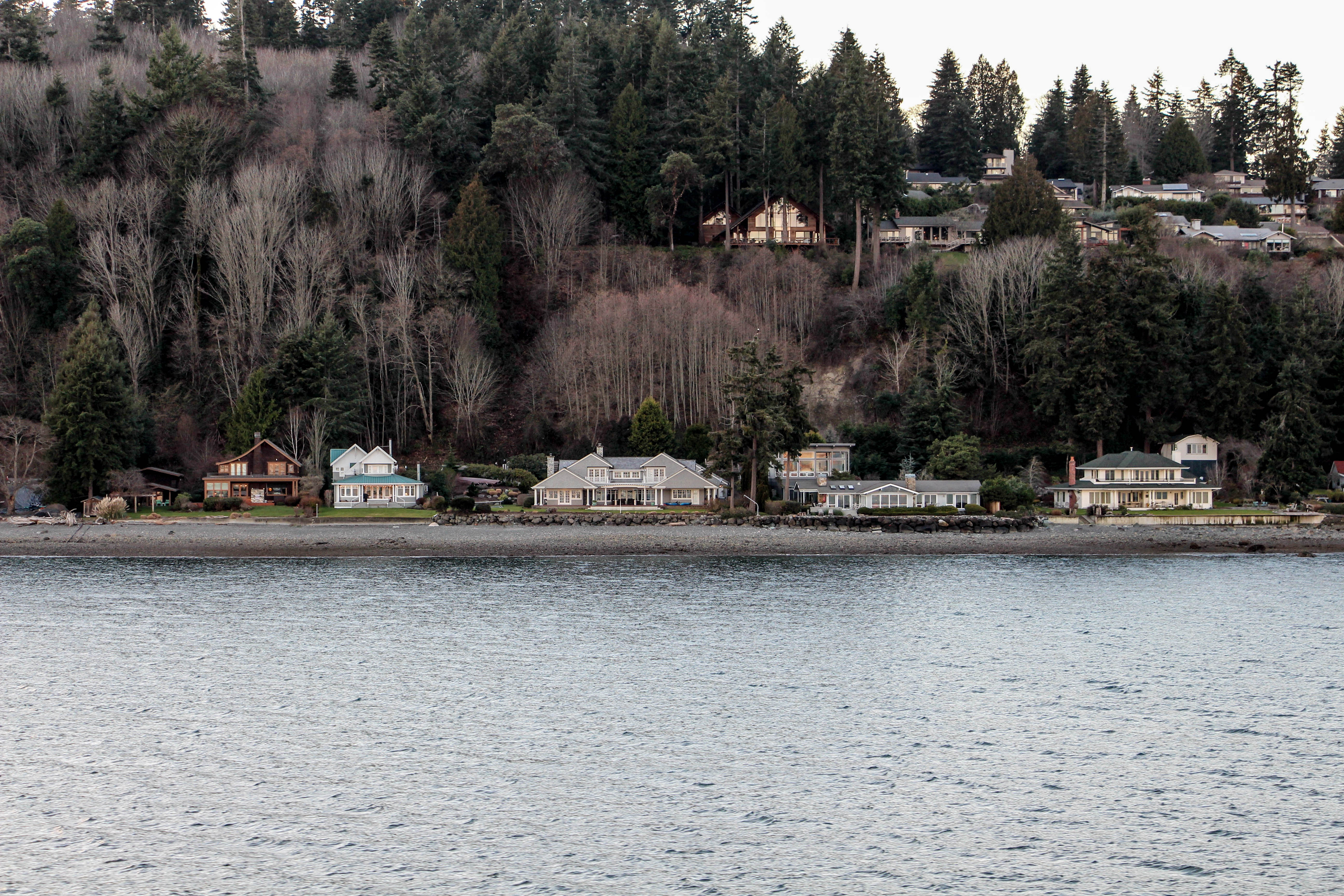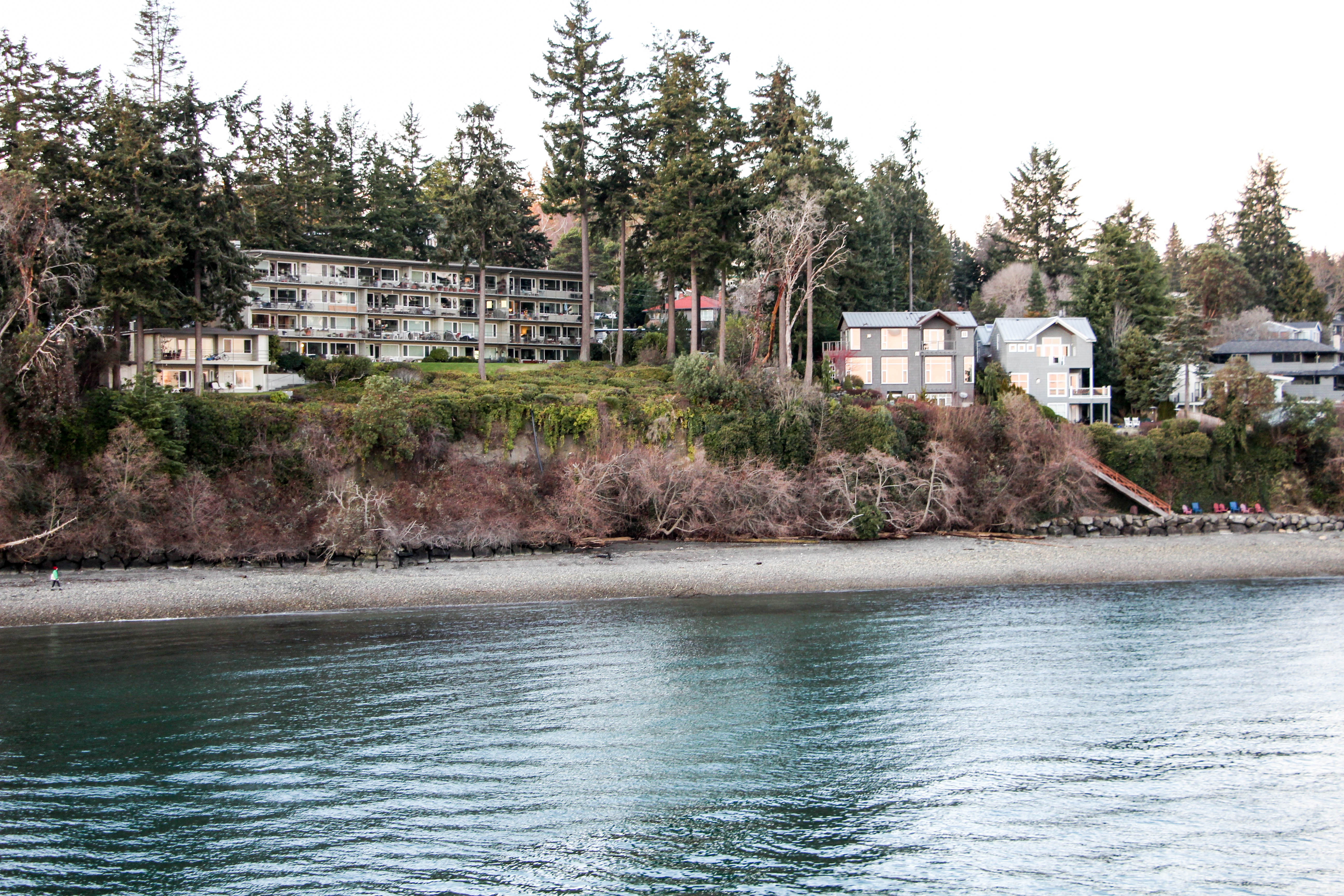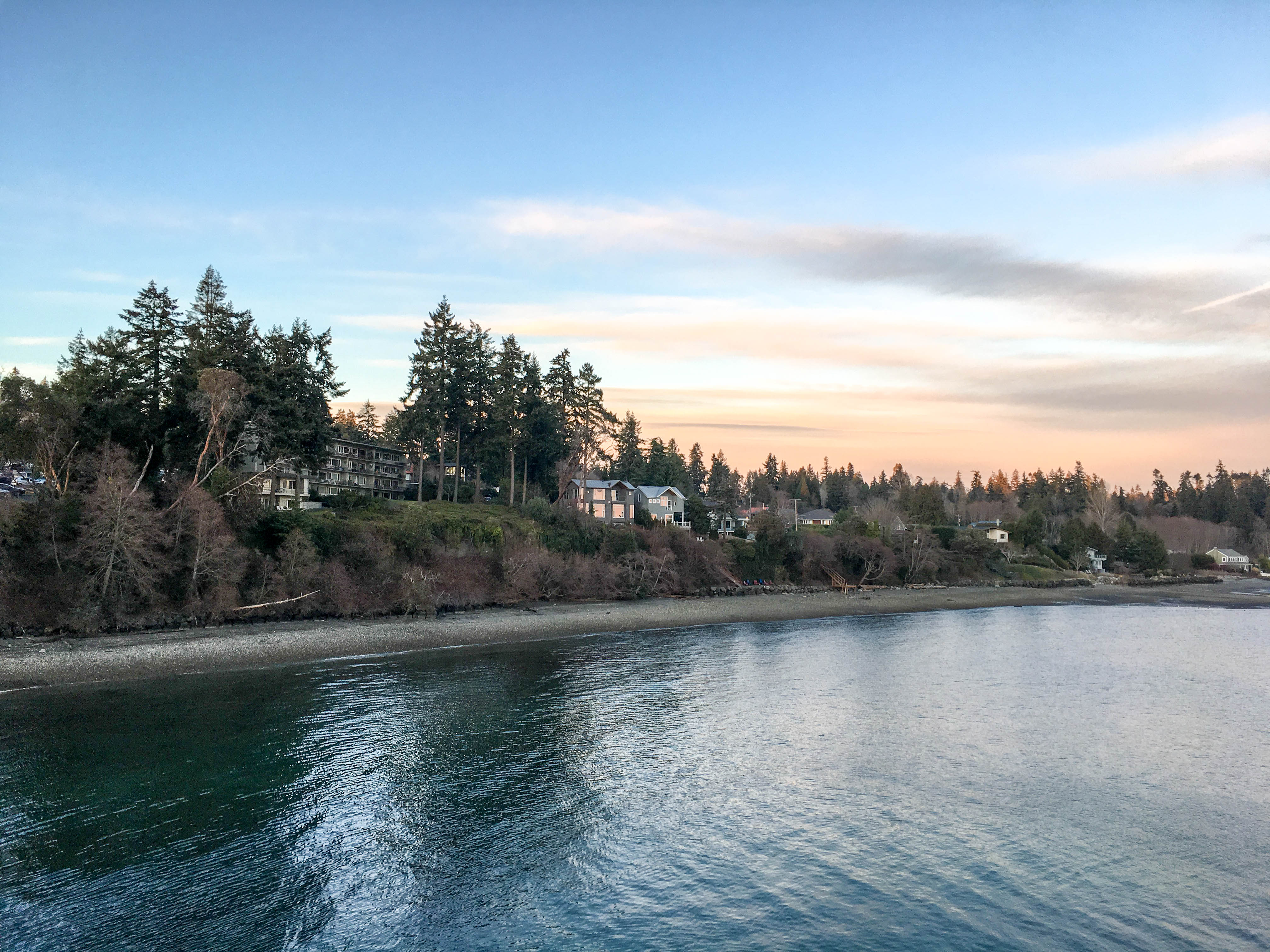 We watched the sun start to set on the ride over and it was one of the most beautiful things I've ever seen! I am now convinced that I want to live on this island in those very apartment buildings seen above so that I'm right on the water with the view of the Seattle skyline. We got to the island later so we didn't have much daylight to explore, plus it was really cold. A local at the ferry port recommended a pub down the street and it ended up being so much fun! We stopped at Ale House on Winslow and had a couple of beers while we played cards and talked to locals before heading over to dinner. This is definitely something I recommend because it gave us a chance to relax and get away from all the tourist attractions and really feel like locals.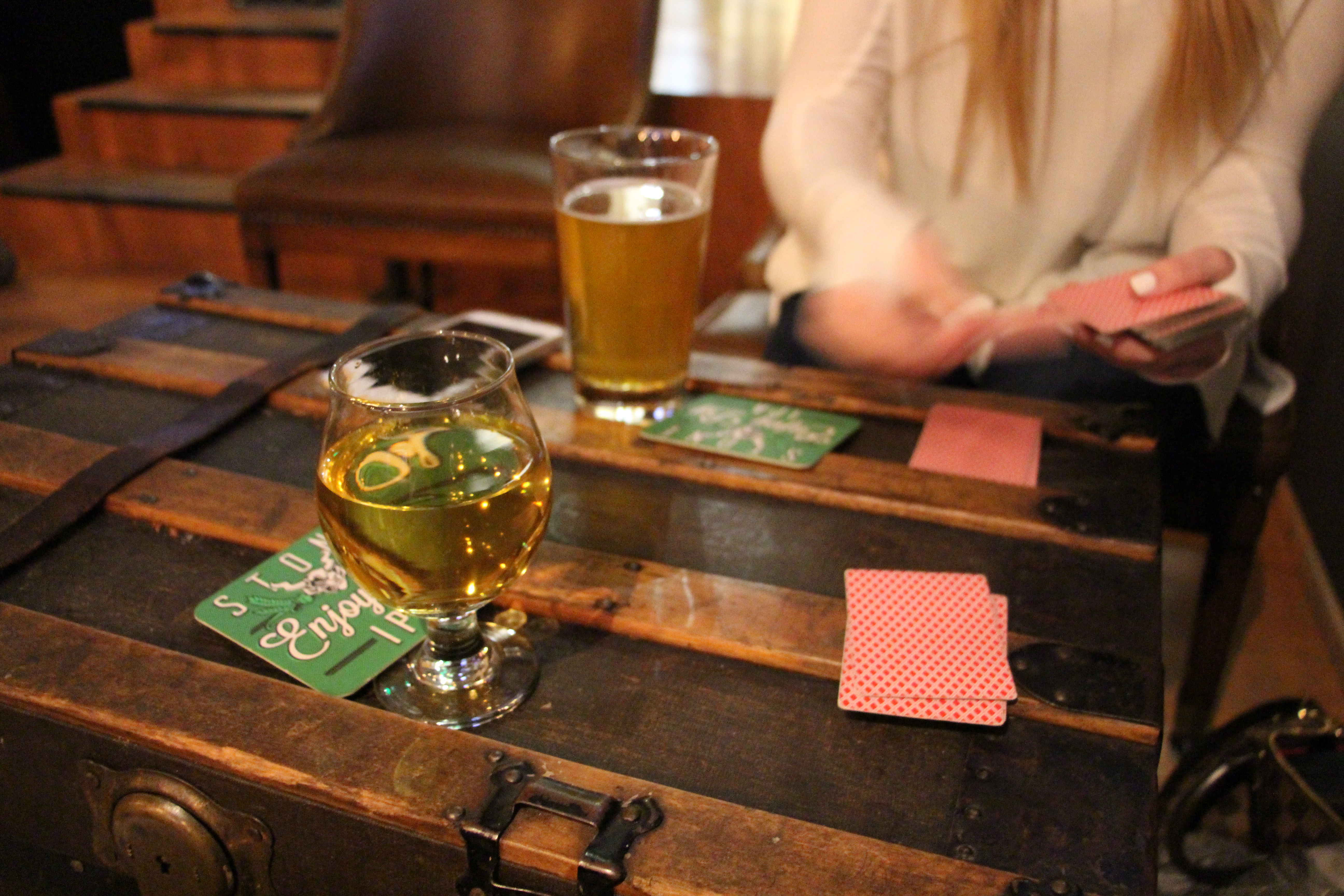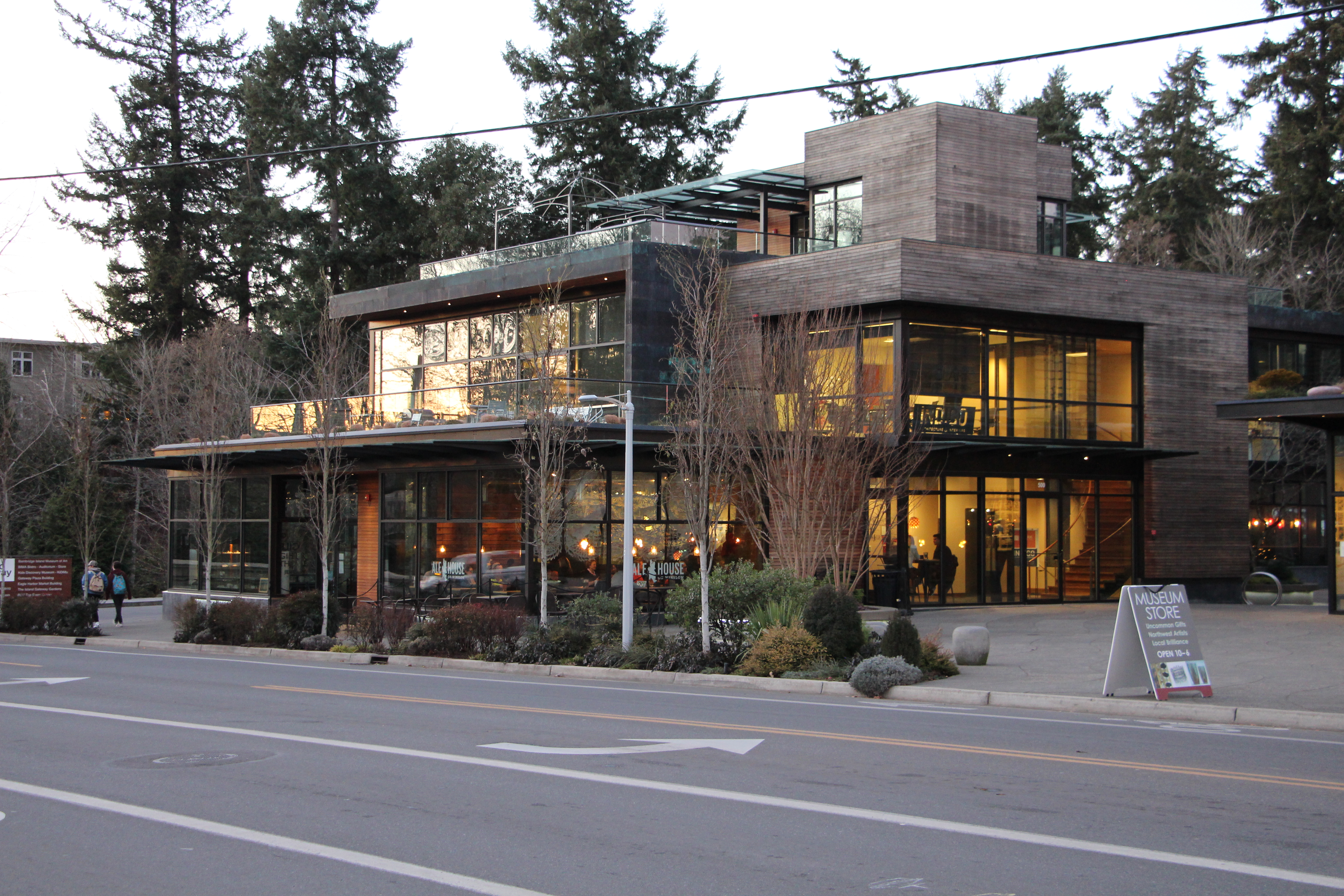 We ended our last night in Washington at the Harbour Public House. The restaurant itself was cool, overlooked the water and was another great place with a local vibe. We were supposed to head out to some bars after but of course, we were too tired and ended up in bed by 11.
The next morning, January 7th, we were supposed to head out early for a full day in Portland. Well, it wouldn't be a road trip without a couple hiccups, am I right? Mary Margaret ended up with food poisoning and we spent the morning in urgent care getting an IV before hitting the road. She's doing better now and we safely made it to our next stop yesterday evening.
On the drive in the snow started to come down hard and fast and the roads got icy but we made it to Portland safe and sound! We, of course, were exhausted from a long day so, in our usual fashion, we laid in our beds at The Heathman Hotel and watched movies and ordered food.
Portland is beautiful and we're looking forward to our day here before heading to our next stop!